The best day trips in Iceland from Reykjavik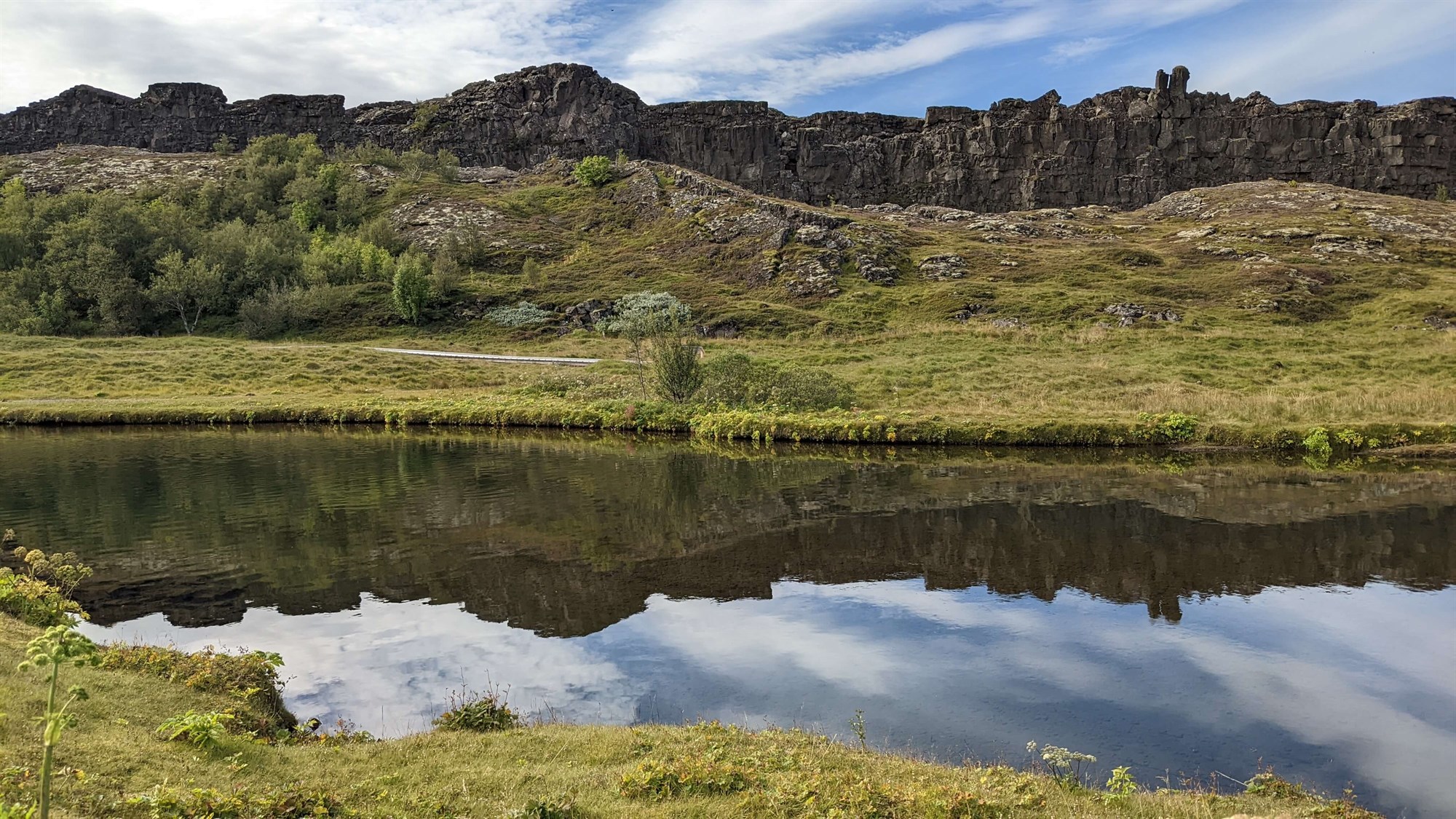 Iceland is a country filled to the brim with beautiful landscapes, interesting historical sites, and an unending list of things to do. It can often feel overwhelming to try and find out what day trips Iceland has to offer, and which will give you the best experience during your time here. Luckily Lotus Car Rental isn't only available to provide reliable transport for you to get around in. We've also taken the time to list nine of the best Iceland day trips from Reykjavik which will allow you to explore Iceland's rich cultural heritage and jaw-dropping natural landscapes. 
By following our guide you will see some of the most popular sites in all of Iceland, ensuring that your trip is an unforgettable experience and you can discover a part of the world unlike any other. 
The 9 best ideas for a day trip in Iceland
Take a look at our pick of the top day trips in Iceland. Looking for some longer expeditions? Check out our 3-day, 5-day, and 7-day Iceland self-drive trip itineraries, conveniently already planned for you.
If you want to jump to a particular trip in this article, use the jump links below.
The Golden Circle
One of the best day trips in Iceland is the 190-mile (300-kilometer) route known as the Golden Circle, which takes you through three of Iceland's signature attractions: Þingvellir National Park, the Geysir Geothermal Area, and Gullfoss Waterfall. Situated to the northeast of Reykjavik, this tour showcases the beauty of Iceland's terrain, as well as offers plenty of opportunities to explore Icelandic history and culture. 
The Geysir Geothermal Area
As a first taste of what the Icelandic terrain has to offer the Geysir Geothermal Area allows visitors to see the geyser which actually coined the term, being the first geyser recorded in European history. As one of the most popular attractions in Iceland, and certainly one of the most famous geysers in the world, a trip to the Geothermal Area is a must for any visitor
Indeed, the nature of the area means that there are numerous mud pits, fumaroles, and smaller geysers populating the area besides Geysir itself. As a result, this day trip would offer a fantastic opportunity to learn more about what causes these natural phenomena, with the steam in the air and smell of sulfur making the experience an immersive one. 
As Geysir is currently inactive the nearby geysers of Strokkur, Smidur and Litli-Strokkur will allow visitors to view water columns of over 130 feet (40 meters). The area also contains a museum, hotel, gift shop, and other amenities to make your visit more enjoyable. The Geysir Geothermal Area is accessible by car and is free admission, meaning you can enjoy the nature of Iceland at your own leisure. 
Þingvellir National Park
One of the most famous national parks in Iceland is Þingvellir, a designated historical site that sits on the Atlantic Ocean ridge running through Iceland. Stretching over 35.8 square miles means that there is plenty to explore through the landscape of the Þingvellir National Park. 
Located 50km east of Reykjavik the landscape of the park consists of beautiful green fields running between colossal mountain ranges. A unique and distinct feature of the park's terrain is that it features both North American and Eurasian tectonic plates, with the interaction between them leaving the ground of the park visibly cracked and disrupted by continental drift.
Beyond nature the park is also famous for its impact on Icelandic history, being the site of the country's first parliament. The park's visitor center allows visitors to learn more about both the creation of the Icelandic government, as well as further explanations about the nature of the park's geology. Scuba diving at Silfra Lake has also become extremely popular, as the continental drift between the tectonic plates offers divers a remarkable amount of visibility. 
Being only a 45-minute drive from Reykjavik means that the national park is an ideal day out, particularly for drivers who can enjoy self-guided tours of the park and its surrounding area. It should be noted that depending on the time of the year weather conditions should be accounted for, particularly frost on the roads during a winter day trip. 
Gullfoss Waterfall 
Gullfoss Waterfall is generally regarded as the most beautiful waterfall in Iceland, with its name translating to either Golden Falls or Waterfall of Gold. Located on the Hvítá river canyon the 32-metre waterfall stands out as one of the most breathtaking sights to see on a day trip in Iceland.
Although there are fewer activities to experience in this section of the Golden Circle the pure natural wonder is the primary reason Gullfoss Waterfall can stand next to Geysir and Þingvellir as one of Iceland's signature attractions, and a must-see sight for anyone looking to complete The Golden Circle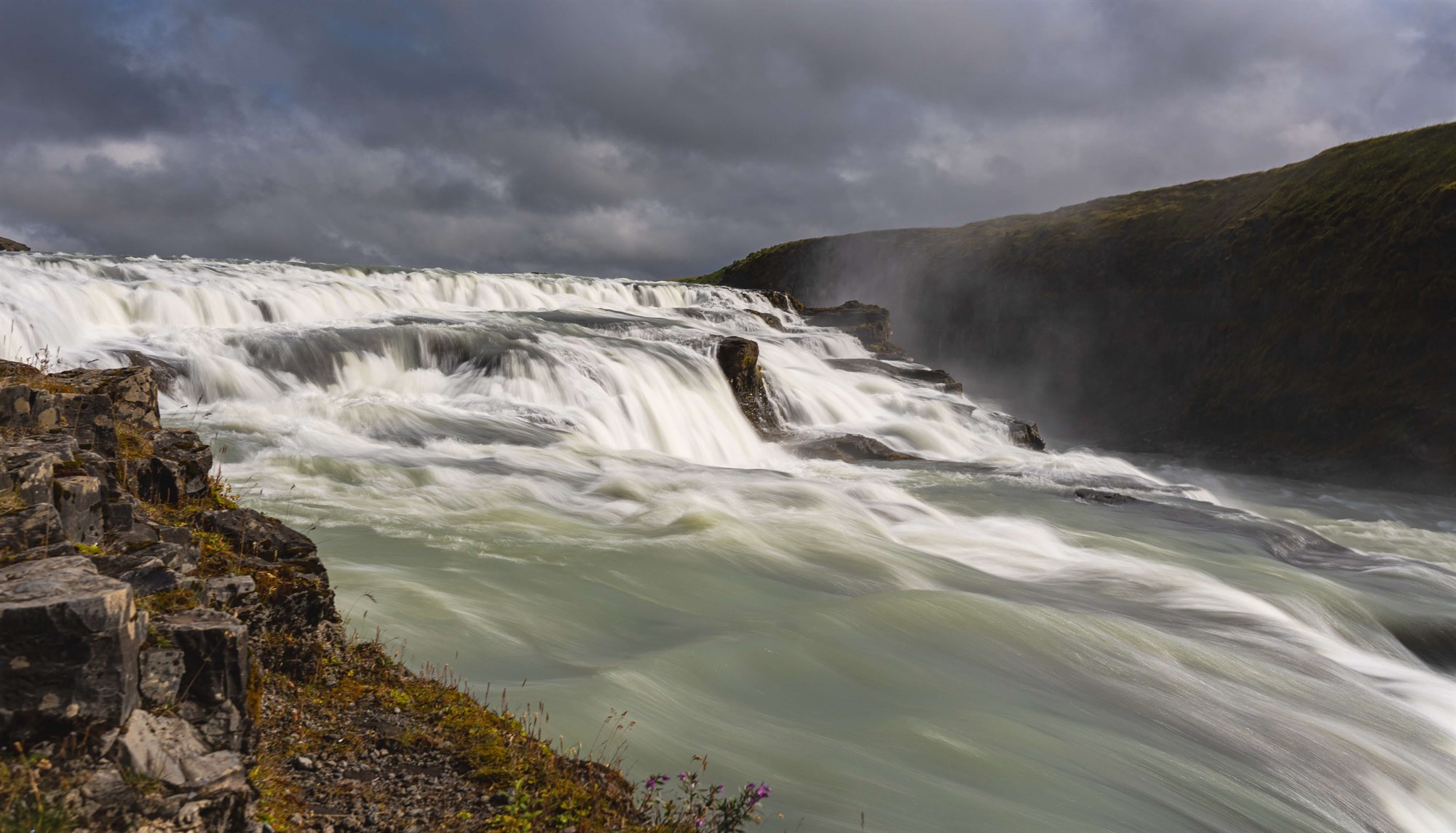 Considering the distances, and the multitude of things to do at the different locations, it may be preferable to take a self-guided tour through The Golden Circle. As some of the most popular tourist attractions in Iceland, it can be hard to judge how busy each location may be on a given day. As such, a self-guided tour would also allow you to spend as much time at each of the three locations as you wish, ensuring that you get to see everything you want to during your time in Iceland.
If you are looking to rent a car in Iceland to visit the Golden Circle and explore the rest of what this unique country has to offer, check out Lotus Car Rental's range of excellent and affordable rental cars, all available with an unmatched level of insurance cover.
Þórsmörk
Þórsmörk translates to 'The Valley of Thor' and, given the significance of the thunder god in Old Norse culture, that alone should tell visitors how impressive the valley is as a day trip in Iceland. Containing a variety of different terrains and even volcanic site seeing, Þórsmörk is a premier attraction in Iceland. 
Specifically, Þórsmörk is one of Iceland's most popular hiking routes, allowing tourists and Icelanders alike to bask in the beauty of the green tundra. Indeed, if you wish to see as much of Iceland's natural visage as possible then many people choose to complete multi-day hiking expeditions running through both Þórsmörk and Landmannalaugar (which is seen further on this list). 
Committing to a lengthy trip, wherever by foot or vehicle, will also bring visitors into close proximity to the glaciers of Eyjafjallajokull and Myrdalsjokull, allowing you to see some of the most famous ice caps in all of Iceland. In close proximity is also the popular Fimmvorduhals volcano, whose 14km vertical ascent would serve as a memorable day out for any visitor.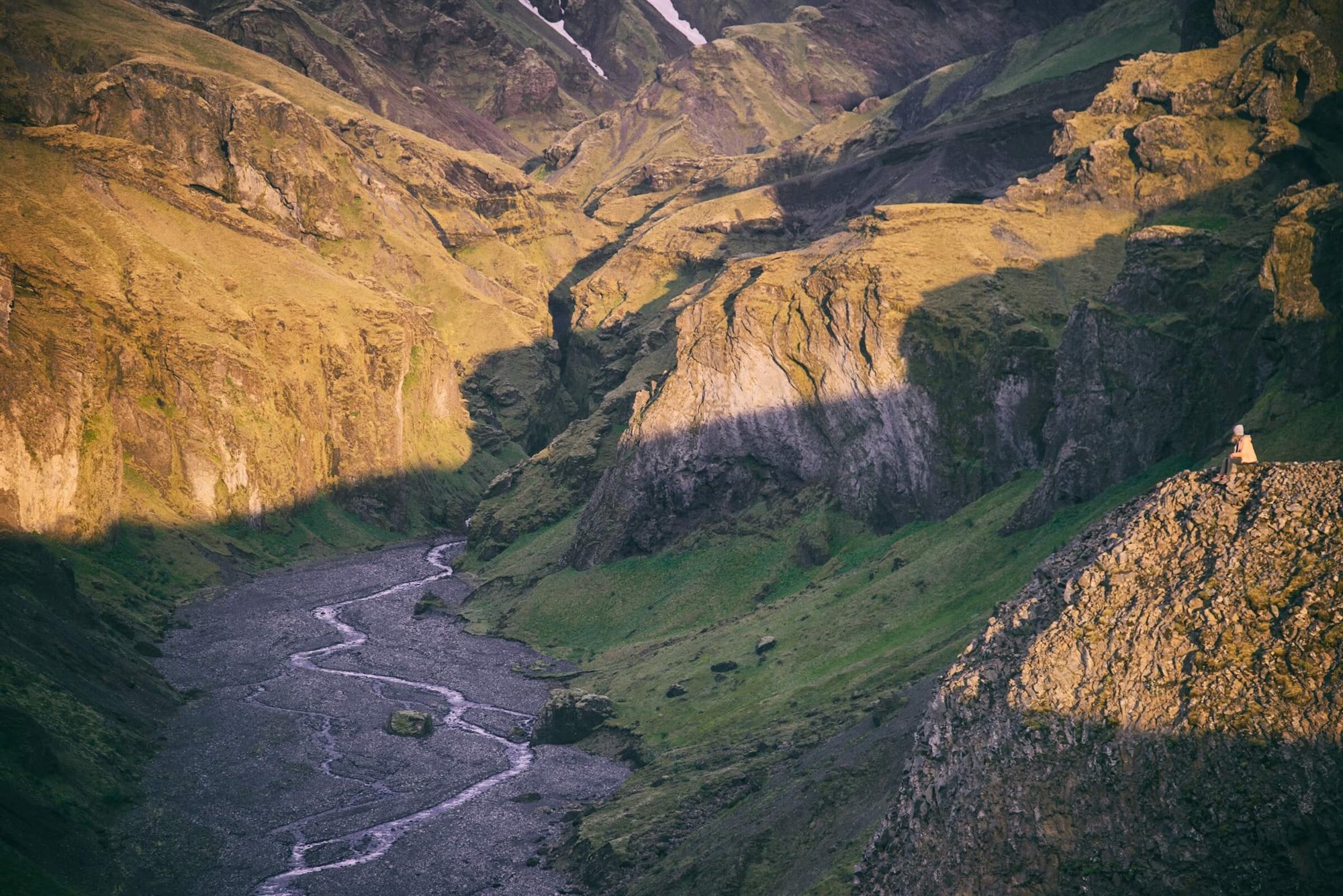 The Blue Lagoon
Located close to Iceland's primary airport The Blue Lagoon is an ideal first stop for anyone looking to ease their way into their Icelandic adventure. Serving as one of Iceland's signature tourist attractions its name is derived from the geothermally heated lagoon at the center of the complex. The lagoon is surrounded by an assortment of restaurants and spas, with there even being unique swim-up bars so you can enjoy a cold drink during your time in the lagoon. 
Between its beautiful blue color and soothing effects, the lagoon will leave you refreshed and eager to jump in your car and discover what else Iceland has to offer. If you do choose to drive yourself then you may want to take advantage of The Blue Lagoon's location to visit the nearby fishing village of Grindavik, where you will also find a collection of lava pools and heated baths. 
By combining these two destinations you may very well have found your first day trip in Iceland before you even make it to Reykjavik.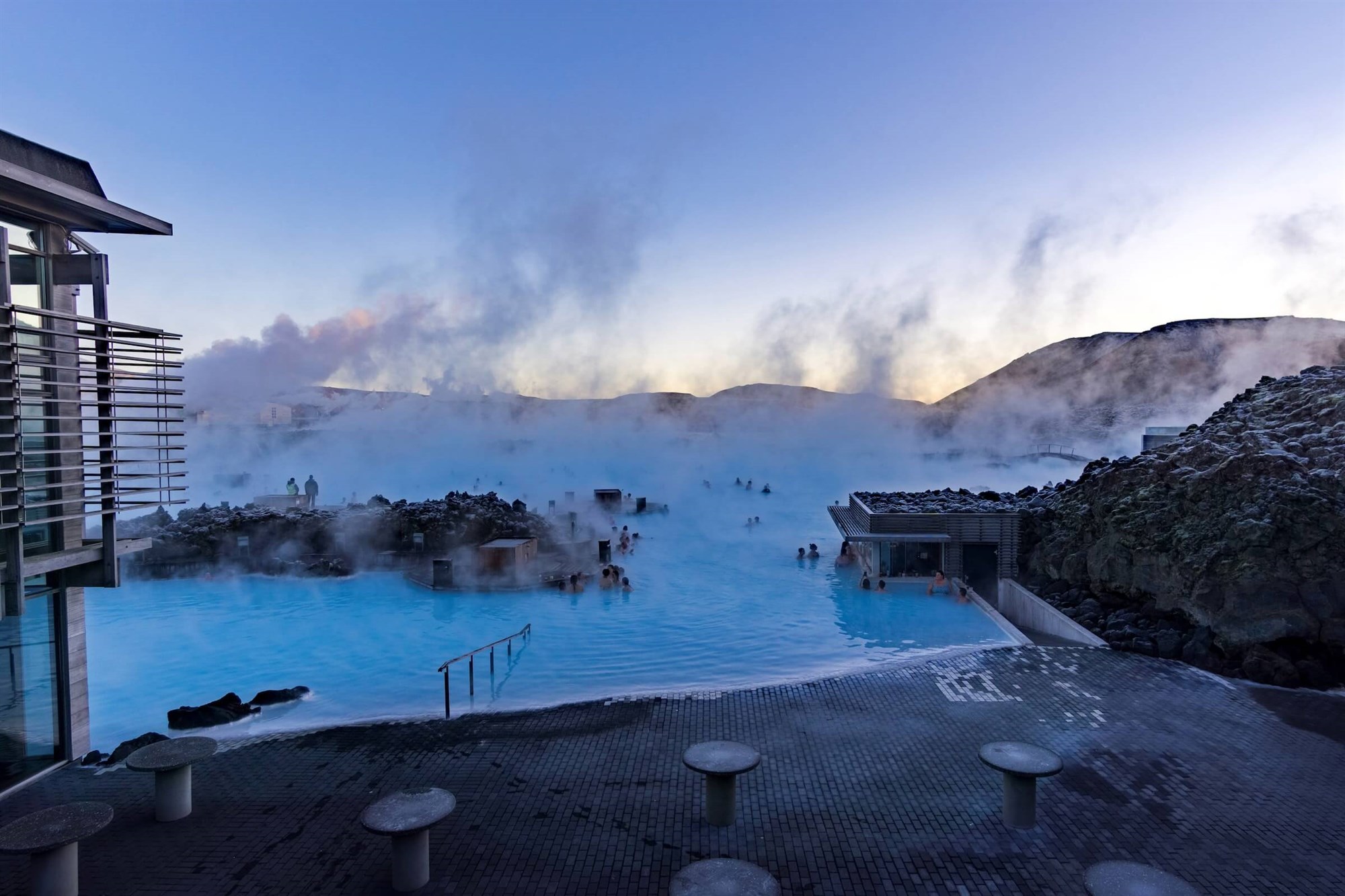 The South Coast
If you wish to get away from the rush of Reykjavik and experience the awe-inspiring nature of such famous locations as "The Crown Jewel of Iceland" Jökulsárlón glacier lagoon and the Vatnajökull National Park then an Iceland South Coast day trip may be in order. 
The region is particularly famous for its assortment of waterfalls, including the sixty-meter-high Seljalandsfoss, and the distinctive Svartifoss Waterfall, which pours over an assortment of unique black rock. Popular routes leading through the waterfalls will also bring visitors to the seaside village of Vik, the southernmost village in Iceland approximately 180km (110 miles) from Reykjavik. 
With many defined routes to lead visitors on the optimal route, driving around Iceland's south coast will allow you to enjoy the view as you absorb the beauty of Iceland's natural landscape. If you wish to see all that the South Coast has to offer then you will need to plan ahead. The drive from Reykjavik to the main attractions is approximately five hours one way, meaning you may want to consider making the south coast a two-day expedition to ensure you see everything. 
 Landmannalaugar
Landmannalaugar is a location in the Icelandic highlands known for its natural geothermal hot springs, an understandable situation as it's found at the edge of a genuine lava field. Landmannalaugar is well known for its exceptionally colorful mountains, offering visitors a mesmerizing view like few other locations in the world. The terrain varies over the area ranging from mountains to hillsides to the rocky roads leading into the area. 
Once you arrive in Landmannalaugar there is plenty to occupy your time. The area is well known for offering a wide variety of hiking routes, with a wide range of intensities depending on what you want out of your trip to the highlands. There is Icelandic Horse Riding in the summer months, where sure-footed Icelandic horses can help you move over rocky terrain and see areas not accessible by foot or car. There are even free hot tubs, to help you relax after those long treks over Iceland's picturesque mountains. All these activities mean that Landmannalaugar is consistently regarded as one of the best day trips in Iceland.
Traveling to Landmannalaugar is slightly different from traveling to other areas of Iceland. Due to the exceptionally rocky terrain, no actual roads exist in the area, meaning you will need a 4x4 vehicle authorized by your rental company to reach Landmannalaugar. The drive from Reykjavik can vary in length but is approximately 3 hours and 15 minutes by the safest route.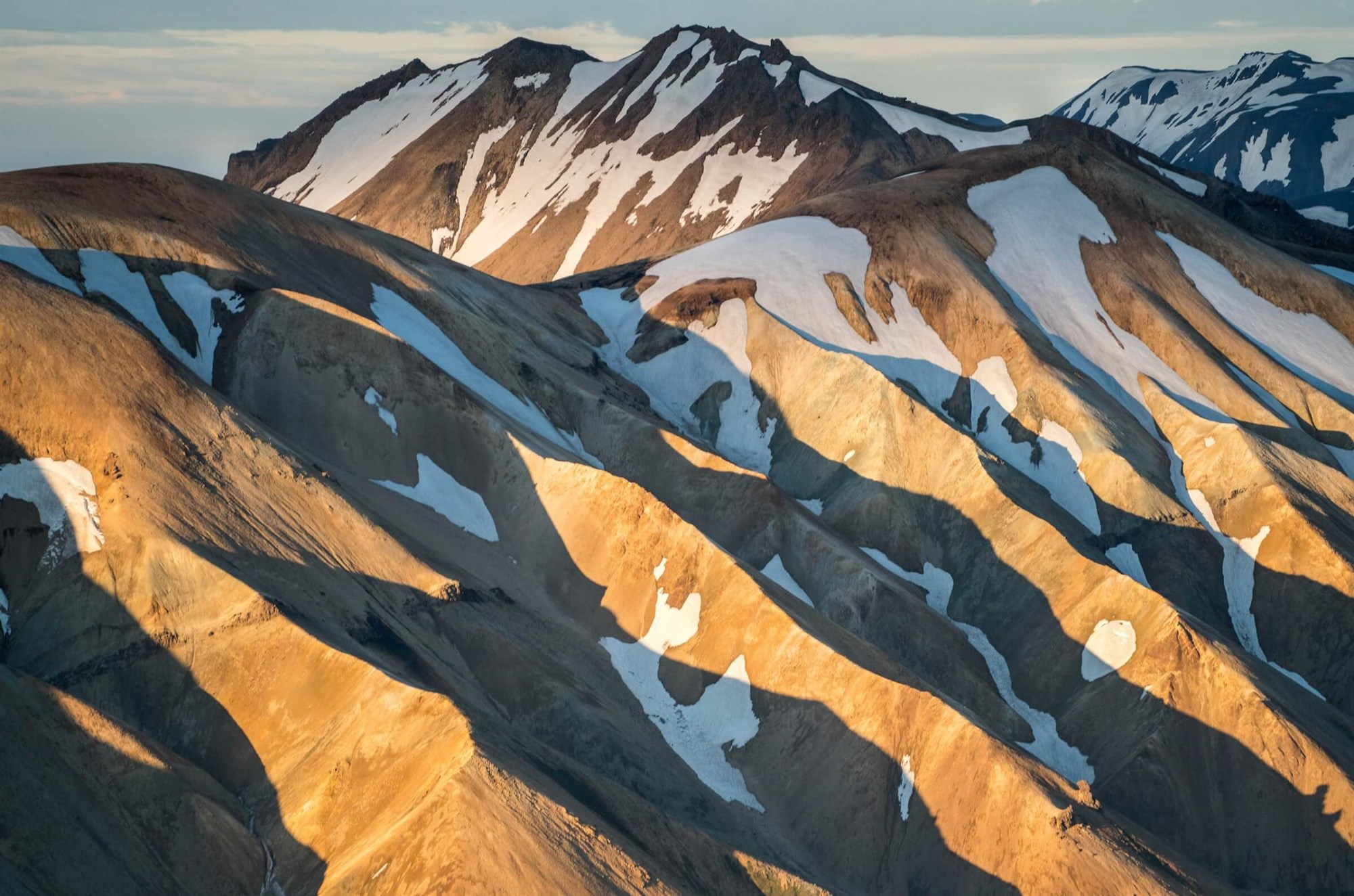 Game of Thrones Filming Sites
After it became one of the most popular television shows in the world it was no wonder that so many people would begin coming to Iceland to see where Game of Thrones was made. From the snowy tundra of Beyond the Wall to the Hilltop where Brienne of Tarth fought The Hound, Iceland has a wide range of filming locations any Thrones mega fan can explore to get one step closer to Westeros.
First on the list is the Þingvellir National Park we mentioned earlier on the list. In addition to being a famous world heritage site, the canyon near the Öxarárfoss Waterfall has been used to film scenes with Arya and Sansa Stark entering their aunt's domain of The Eyrie. Alternatively, if you're more of a Jon Snow fan then you might want to visit Stakkholtsgjá Canyon, a mesmerizing 100-meter-deep canyon stretching through Þórsmörk's surrounding area (also mentioned previously on this list). Finally, the iconic scene of Jon Snow and Daenerys Targaryen flying over a northern waterfall can be visited in real life at Skógafoss waterfall. 
Although you may wish to visit these locations (and many more) to appease your inner game of thrones fan it should be remembered that the television producers and professionals chose these locations for their cinematic show specifically because of the natural beauty of Iceland. Of course, there's no reason not to indulge your inner game of thrones fan at the same time! 
Hafnarfjörður
As a change of pace from all the natural scenery, there's no reason Reykjavik has to be the only bit of Icelandic civilization you experience on your trip. Housing around 30,000 people, Hafnarfjörður is the third largest settlement in Iceland and a popular destination for both tourists and Icelanders for celebrations.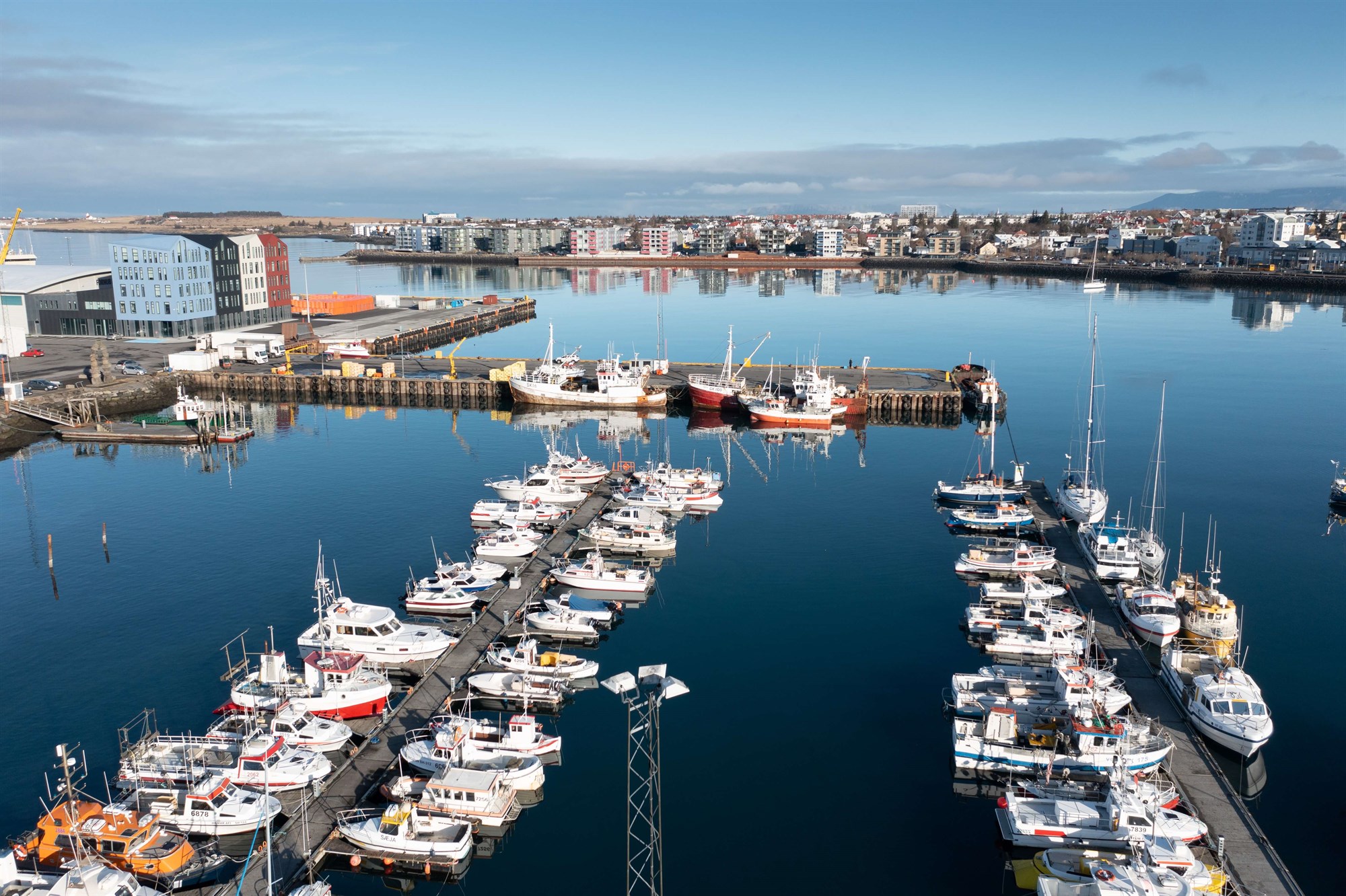 The village is well known for hosting annual festivals, including a large celebration in June specifically dedicated to celebrating Viking Culture. If you have an interest in the culture of the Old Norse then a summer holiday could see you crafting your own Viking garb, engaging in a sword fight, or learning to bend a bow in a longbow contest. Even if you go in the colder months you can be sure to check out The Viking Village, a medieval-style hotel and restaurant where you can feast like a Viking and dine in a fine, period-accurate hall. 
A port city located 10km (6 miles) south of the capital Hafnarfjörður makes for one of the best Iceland day trips from Reykjavik. Its close location means it's only a 25-minute drive and the change in scenery can help you recharge before you get back to exploring the Icelandic frontier. 
The Northern Lights 
The Northern Lights are some of the most distinctive images of the natural world we have, and Iceland is the ideal place to see this natural wonder. Given that a bit of luck is needed to see the lights a guided tour is recommended to make sure you know where to look and what time to be there (this is a night activity after all).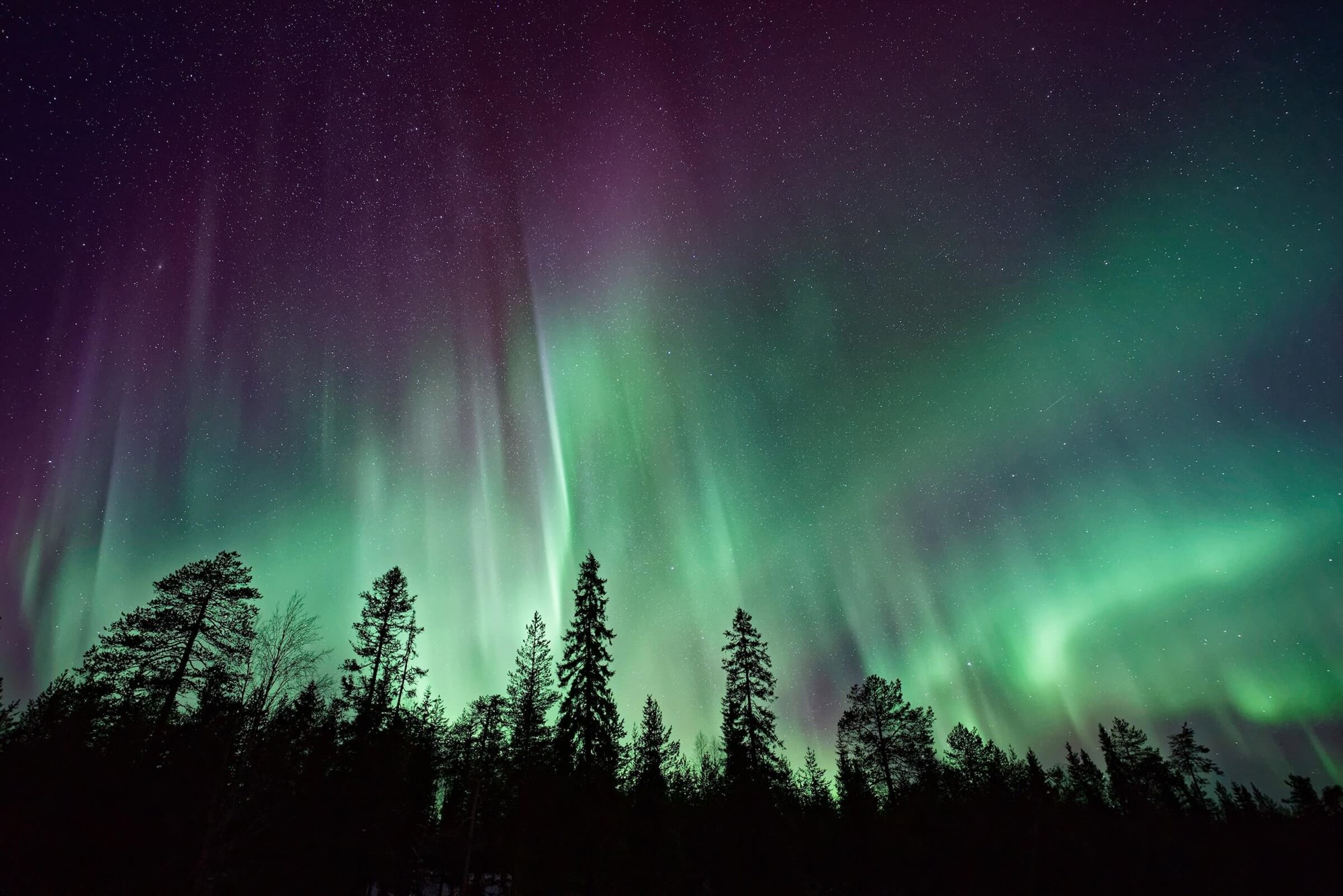 Viewing the Northern Lights is one of the most popular activities to do in Iceland, and as such you will want to make sure you have considered what place it has in your schedule. The tours may get canceled depending on the weather conditions, which means you may want to have some of the other places on this list on your mind as backup options. As an evening or night activity, you may even want to plan a more relaxed day trip in Iceland for the next day. Finally, there is always a chance that the lights won't appear that night (tours usually give free coupons so you can try again but it is something to keep in mind). 
Explore Reykjavik
Even if you should try and see as much of Iceland as possible, Reykjavik itself is certainly not to be overlooked during your stay in the country. In addition to offering ideal accommodation for you to be within traveling distance of all the other entries on this list, Reykjavik itself has more than enough attractions and landmarks for you to spend a day becoming acquainted with Iceland's capital city, with its relatively small size making everything easily within driving distance.
As with any capital, Reykjavik is steeped in history. Hallgrímskirkja Church is a popular destination, with its unique architecture making it serve as a symbol of Iceland's cultural heritage. Additionally, its 244ft 75.5 meters height makes it one of the tallest structures in Iceland, offering one of the city's best views, allowing you a 360-degree view of Reykjavik. Another famous attraction is the Harpa concert hall, a building made of glass by Reykjavik's old harbor district. With gorgeous architecture, you can be sure to get some great photos, and if your schedule lines up maybe even get to some genuine Icelandic bands.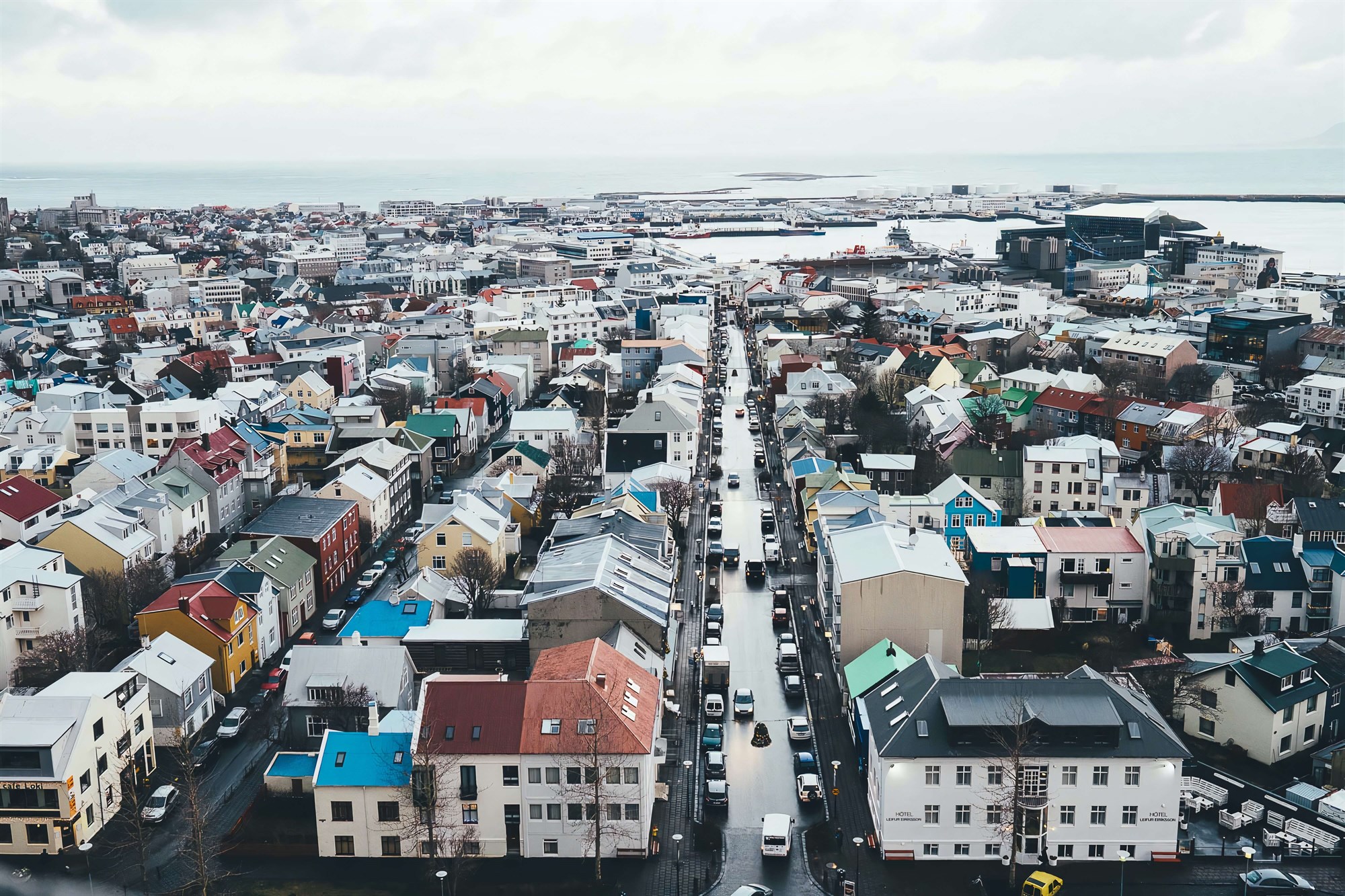 Finally, there's no better way to experience a culture than seeing how people really live. If you want some souvenirs why not visit Iceland's flea market, offering some great bargains 11am - 5pm on Saturday and Sunday. If you want to eat like an Icelander be sure to sample some of the local cuisine, fermented shark and brennivin schnapps being a courageous rite of passage for any foreigner brave enough to try it. Finally, why not go on the hunt for some of Reykjavik's famous artwork. From the famous longship sculpture The Sun Voyager to some independent artists building artwork there is always something inspiring to find. 
With such an array of activities right on your doorstep, there are few day trips in Iceland as enjoyable as a day spent in Reykjavik.
Ready To Plan Your Trip? 
Hopefully, we've inspired you to book that trip and see some of Iceland's incredible sights for yourself. If you love the thought of escaping the crowds and heading out on your own self-drive adventure, check out our guide to Iceland's hidden gems and book your car rental today.