Everything You Need to Travel Iceland's Golden Circle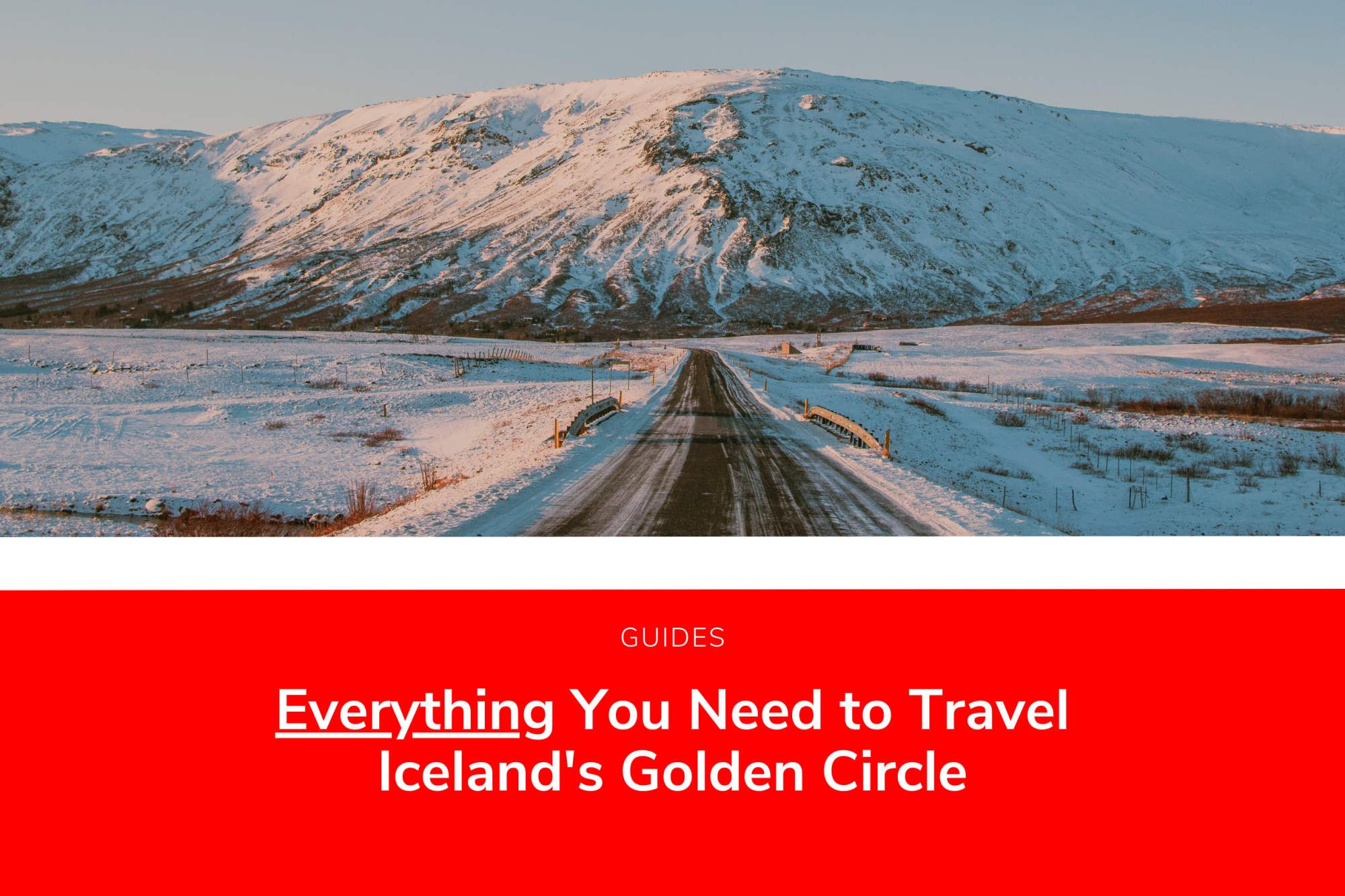 Iceland's Golden Circle is one of the most popular scenic routes in the country, encompassing the very best of the natural wonders that Iceland has to offer including waterfalls, spas, volcano craters, and so much more in addition to the three main attractions.
In our ultimate guide to Iceland's Golden Circle, we cover everything you need to know in order to create the perfect itinerary and embark upon the adventure of a lifetime!
WHERE IS ICELAND'S GOLDEN CIRCLE?
The Golden Circle (also known as Gullni hringurinn) is a circular route in southern Iceland that starts and ends in the capital, Reykjavik.
What Is The Golden Circle In Iceland?
As the country's "piece de resistance", the Golden Circle packs all of Iceland's most popular, "must-see" spots into one, seamless, trip. Not including the starting point of Reykjavik city (which you should take a day to explore in your itinerary!) the highlights of this legendary route include:
The Þingvellir National Park
The Strokkur Geysir geothermal area
Gullfoss waterfall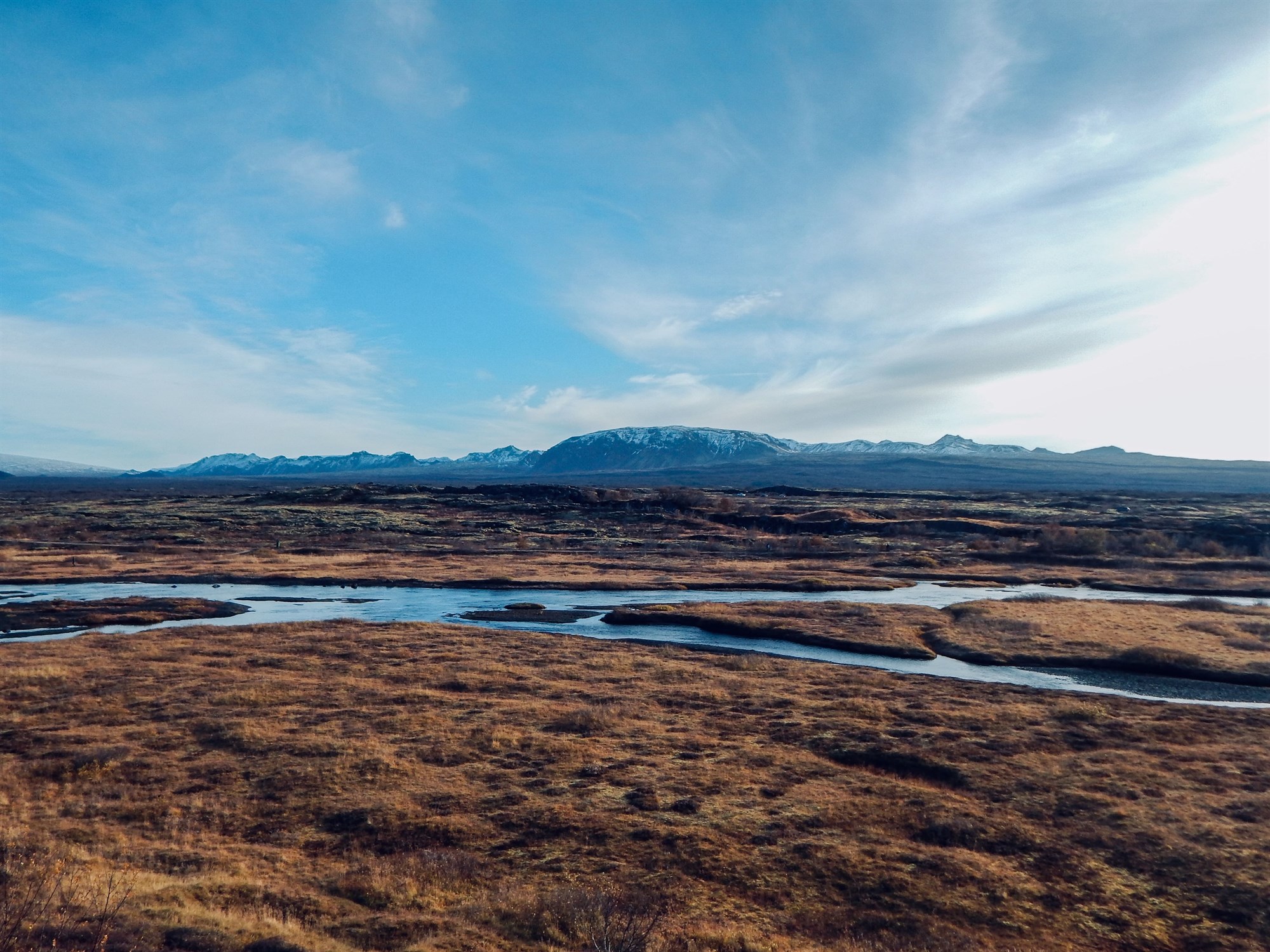 The Golden Circle also includes some of Iceland's lesser-known attractions including a "secret" lagoon, a beautiful geothermal spa, and an ancient volcanic crater, to name just a few!
The Golden Circle makes up part of the greater Ring Road which, as the name suggests, is a road that loops around the entire island, connecting most of the inhabited parts of the country. There are few suitable roads that cut directly through the heart of Iceland due to a large portion of the country's middle being covered in a permanent ice cap the size of Puerto Rico in the form of the Vatnajökull glacier.
Why Is It Called The Golden Circle?
The story behind the name Golden Circle is less shrouded in mystery than you might think.
Thanks to some clever marketing, it is one of the most famous sightseeing areas in all of Europe.
The golden part is a reference to the Gullfoss waterfall along the route, which in Icelandic means Golden Falls. Circle simply refers to the route being roughly circular.
The Golden Circle isn't the only popular driving route in Iceland, though! In the north of the country lies the Diamond Circle route that takes you to Húsavík, Ásbyrgi Canyon, Lake Mývatn and the Dettifoss Waterfall.
How Long Does It Take To Drive The Golden Circle?
The Golden Circle route in Iceland is 186 miles (300km) long and driving a full loop starting and ending in Reykjavik should take just under four hours, however, this is purely travelling time and does not include any stopping time or sightseeing.
The majority of visitors tend to dedicate an entire day to exploring the Golden Circle which, with stops included, usually takes between 6 and 10 hours to complete the full circuit.
Alternatively, visitors may wish to take their time to savour the beauty of this area and explore other attractions and hidden spots the Golden Circle has to offer over multiple days.
There are plenty of nearby towns that you can act as your "base camp" giving you the time and flexibility to make the most of the great eating spots or activities like horse-riding that can be found along the Circle route.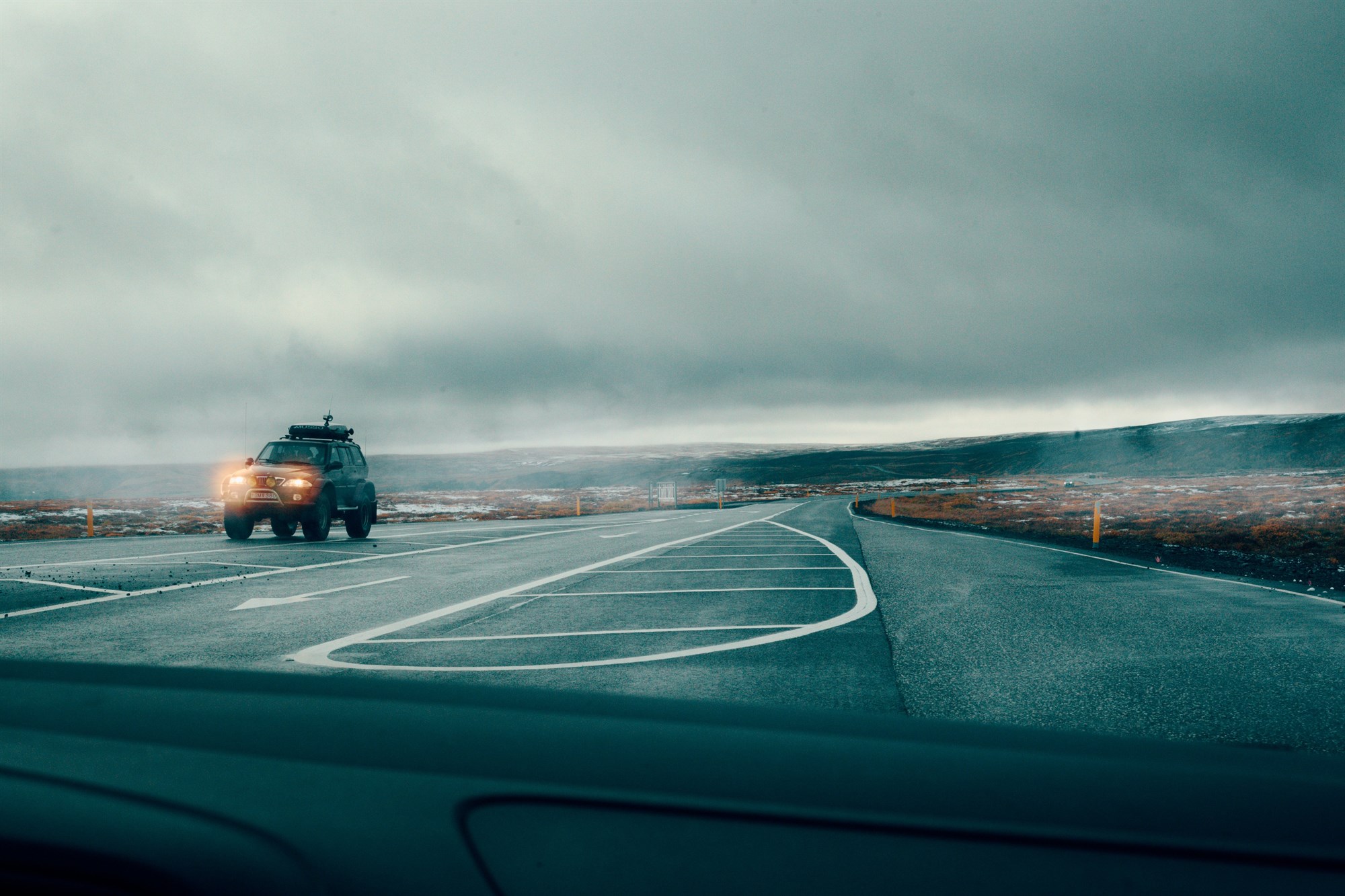 One of the best things about the Golden Circle route is that there is no shortage of choice when it comes to itineraries.
Driving around the golden circle is one of the most popular ways of exploring as it gives you the ultimate flexibility to plan and adapt your schedule accordingly.
The highways forming the Ring Road that takes you around the route are well-kept and maintained, making it easy for drivers from abroad to hit the road in their own vehicle.
You can of course branch off the main highway by using the highland roads to cut across the route, but be aware that you require a specific type vehicle to be able to drive on these roads.
Find out more about the rules for driving on highland roads in our ultimate guide to renting a car in Iceland.
If you don't want to worry about planning your route and driving around, there are plenty of both group and private guided tours varying in length and itinerary available.
The most popular Golden Circle tours are usually 8-10 hour day trips from Reykjavik that cover all the major highlights including Kerid Crater, and sometimes the Secret Lagoon.
When is the best time to visit Iceland's Golden Circle?
The Golden Circle can be visited all year-round with nearly all attractions staying throughout the seasons. Roads remain open and well-maintained in both summer and winter - good news for those wanting to do a Golden Circle road trip!
Crowds are at their highest in the summer months, but the Golden Circle also sees relatively high numbers of visitors during spring and autumn. While there will be fewer crowds to contend with in winter, there will be more snow to contend with.
Although snow-covered waterfalls possess their own unique beauty, outdoor exploration in the cold winters of Iceland can be challenging. This is why it's so important when renting a car to choose a company that provides free WiFi, animal protection, and river crossing protection as part of their insurance packages - in case you need to reassess your route on the go or an animal damages your car.
Our advice? Do not let the possibility of crowds put you off visiting in the warmer months.
The attractions are all large with plenty of space even at peak times, making them all worth seeing even if they are busy.
Visiting in summer also gives you the advantage of unlimited daylight. If you don't mind visiting before 9 am or after 6 pm, you will be able to enjoy attractions at much quieter periods with fewer people. The same goes for winter - if you wear appropriate clothing and monitor the weather forecast you will be rewarded with stunning snow-covered landscapes and waterfalls!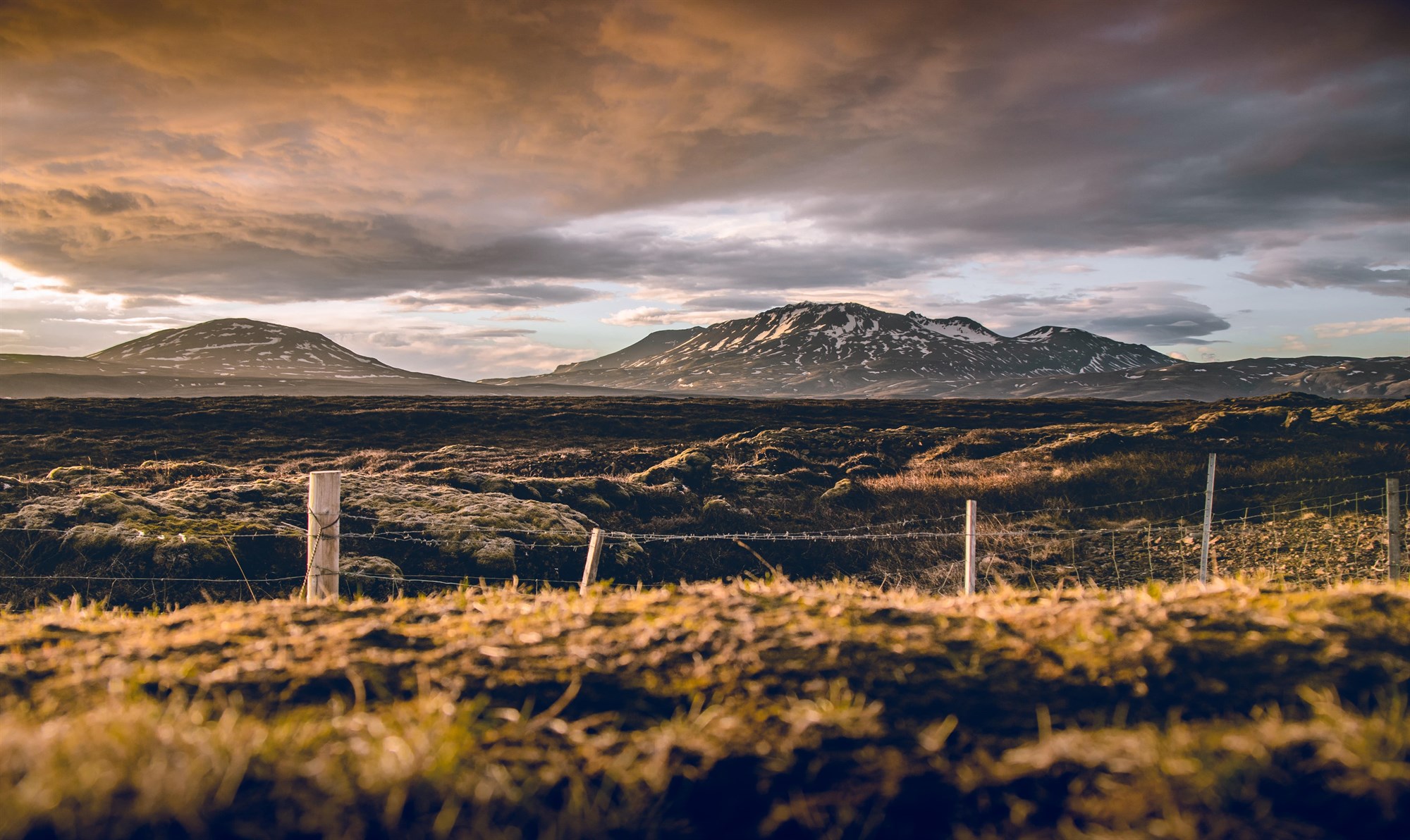 Best places to visit in Iceland's Golden Circle
In addition to its three main highlights, Iceland's Golden Circle is packed full of other attractions that are worth visiting. You may not have time to visit all of them if you are taking a day trip, but find out more about each attraction below and start building your ultimate Golden Circle itinerary.

Þingvellir National Park
If you tackle the Golden Circle route from a clockwise direction, the Þingvellir National Park is the first attraction you will come across and we are sure you will not be disappointed.
This is a UNESCO world heritage site and Iceland's first national park is notable not only for its geological phenomena including the Silfra Fissure and diverse flora and fauna native to Iceland but also for its importance in Icelandic culture and history.
As the location for Iceland's first parliament started in 930 AD, the site remained the meeting point for Iceland's politicians up until 1798 meaning that the basis for Iceland's present-day cultural roots and heritage were essentially formed here.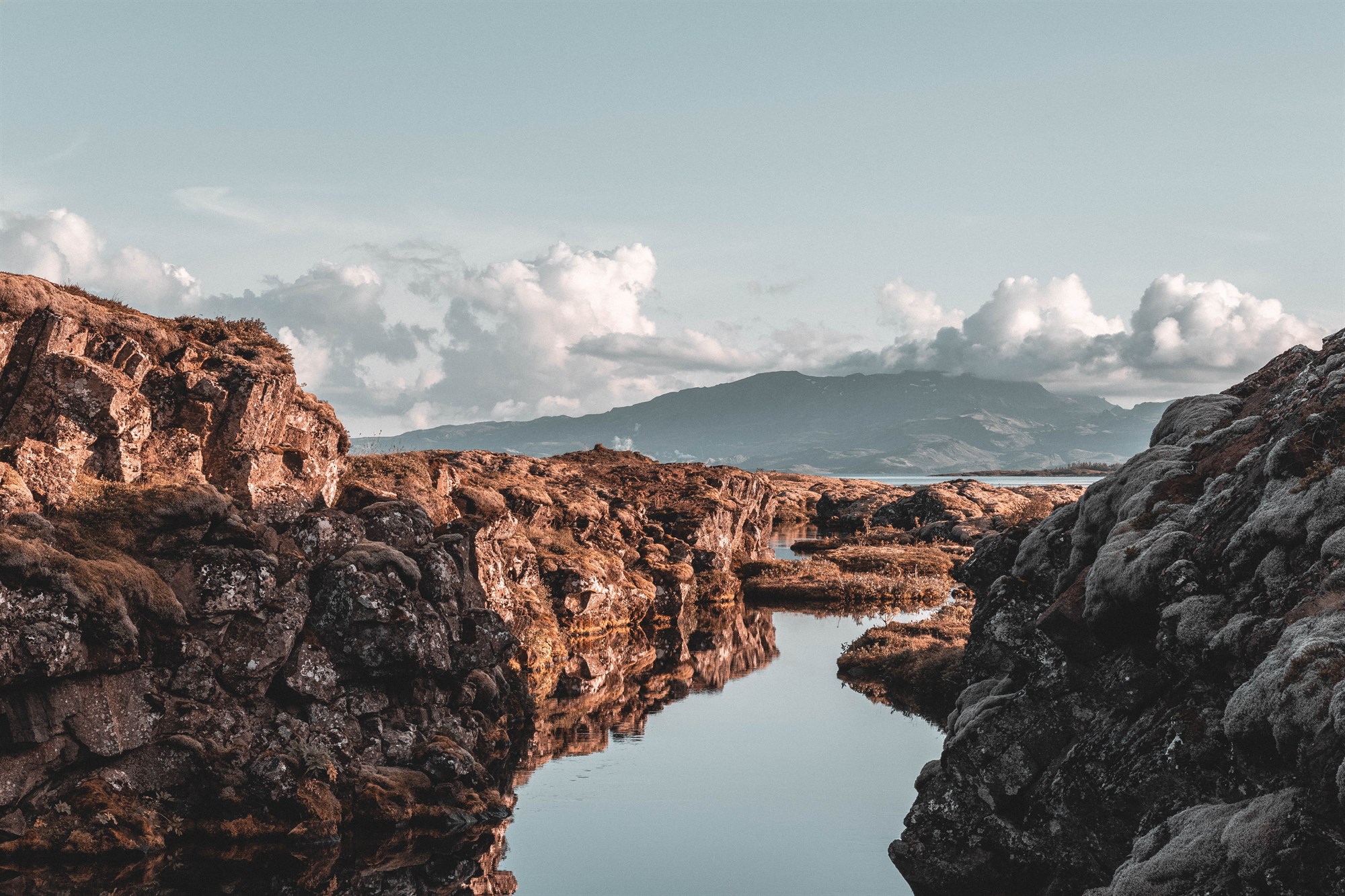 As the park is located in the rift valley of the Eurasian Plate and the North American Plate, Thingvellir has some pretty spectacular natural wonders to explore including walking around, or even snorkelling and diving in the massive cracks or fissures that have formed as the two massive tectonic plates slowly drift further apart.
Most people who visit Thingvellir end up only seeing the area of the park closest to the visitor centre, not realising the park is much larger and could easily warrant a whole day of exploration on foot.
Right in the middle of Thingvellir is the picturesque Lake Thingvellir where visitors can spend a leisurely two hours driving around the serene body of water, or stay overnight in one of the beautiful Lake Thingvellir Cottages.
Other notable attractions of Thingvellir include numerous filming locations from the hit HBO series Game Of Thrones, horse riding on sweet but hardy Icelandic horses, and the gorgeous Oxararfoss waterfall. Whatever you choose to do in Thingvellir, you'll find beauty and wonder around every corner.
Entrance to the park is free, however, there is a small parking charge if you are driving there yourself. More information on parking fees at Thingvellir can be found on the park's website and if you want to learn more about visiting this magnificent national park, check out our complete guide to exploring Thingvellir.

Gullfoss Waterfall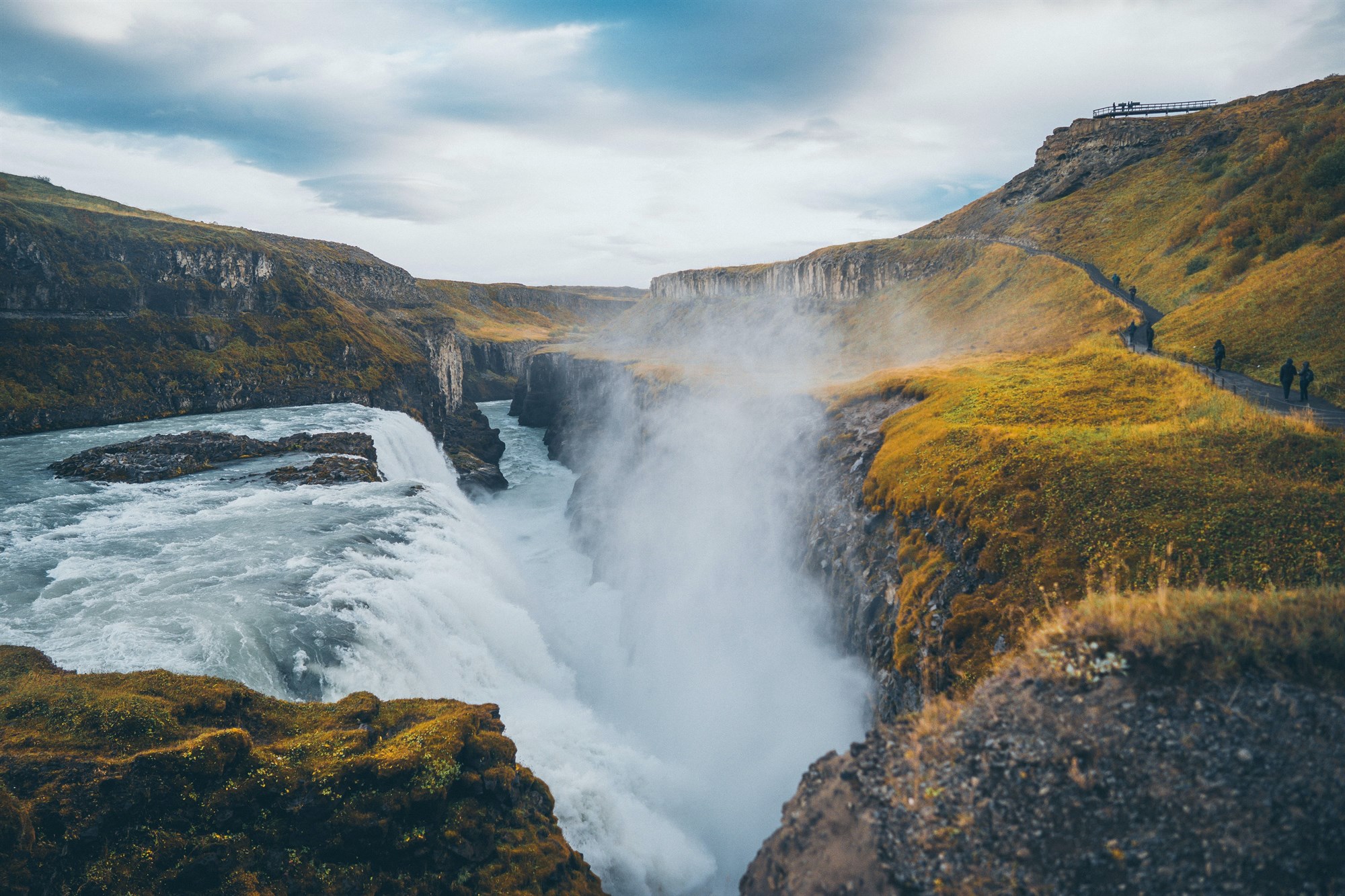 If there is one place you cannot afford to miss in Iceland's Golden Circle, it's the legendary Gullfoss waterfall.
While you can experience a fair share of waterfalls at Thingvellir, none can compare to the size and ferocity of Gullfoss. This impressive waterfall stands at 105 feet tall and truly is a sight that has to be seen to be believed.
Over the years, the ferocious cascading water has eroded the rocks below to form deep cracks and gorges in the valley below, creating an even more spectacular sight as the water crashes down the cliff faces.
The Gullfoss waterfall is easily and safely accessed via the several wooden walkways cut around the site. These paths allow you to witness the falls from various stunning vantage points, all guaranteed to leave you in awe of this spectacular natural masterpiece of the Golden Circle.
Strokkur Geysir
Strokkur Geysir is just a short hop away from the Gullfoss Waterfall, right at the heart of the geothermal pools of Haukadalur Valley.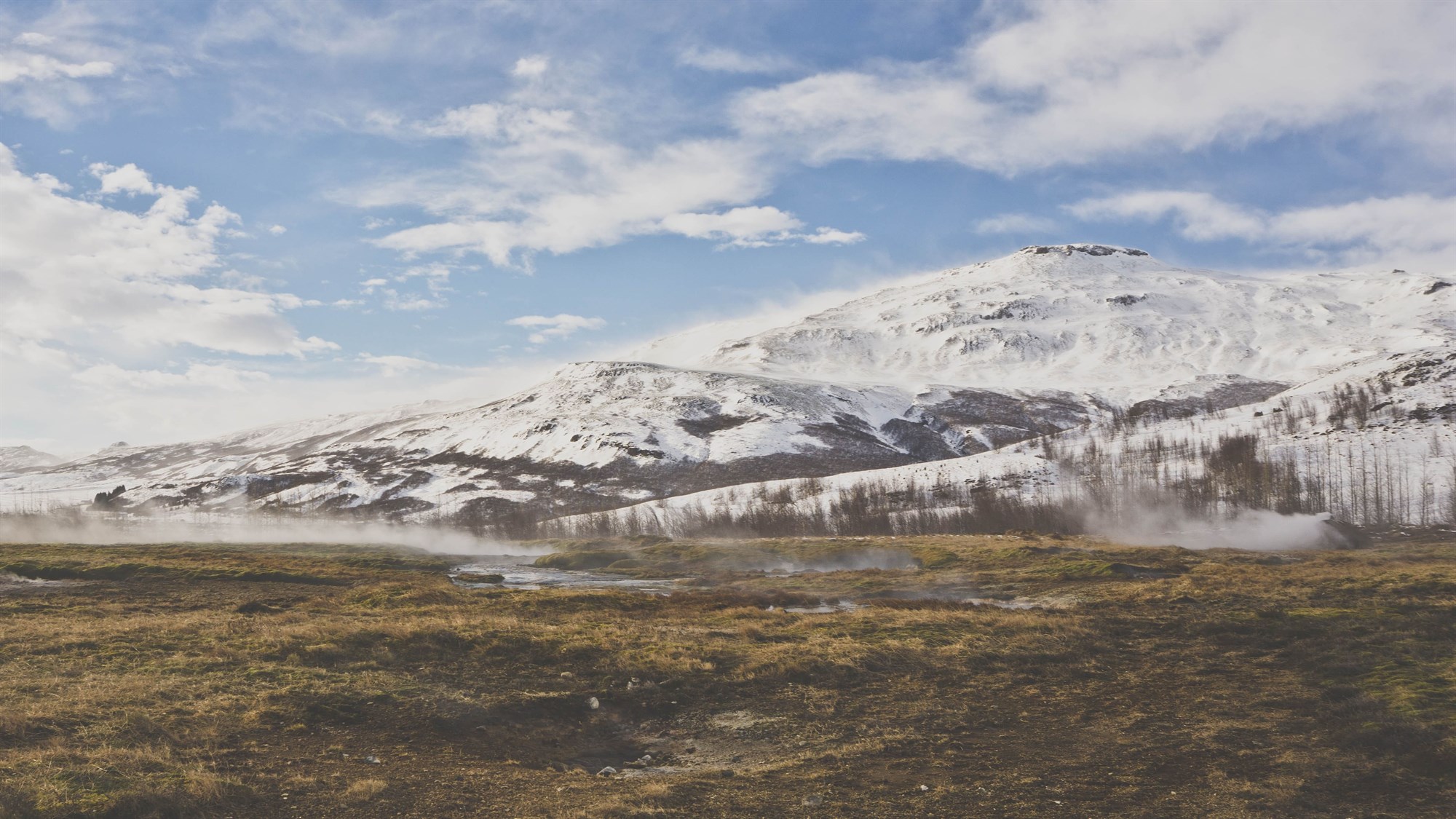 If seeing a majestic geyser in action is on your to-do list, then this is a location along the Golden Circle route you will not want to miss. Don't worry about having to wait around for ages for the action either. Strokkur erupts with an enormous rush of boiling water every 10 minutes or so, shooting up to over 229 feet in the air - that's taller than the Gullfoss waterfall!
Kerid Crater Lake
Fancy some volcanic crater exploration with rewarding hikes and stunning views? Look no further than the spectacular Kerid Crater Lake. Despite being over 180 feet deep, the crater is relatively accessible and has several well-maintained stairs down the caldera to the water. We recommend wearing hiking boots, especially in the winter months, as the stairs can become slippy.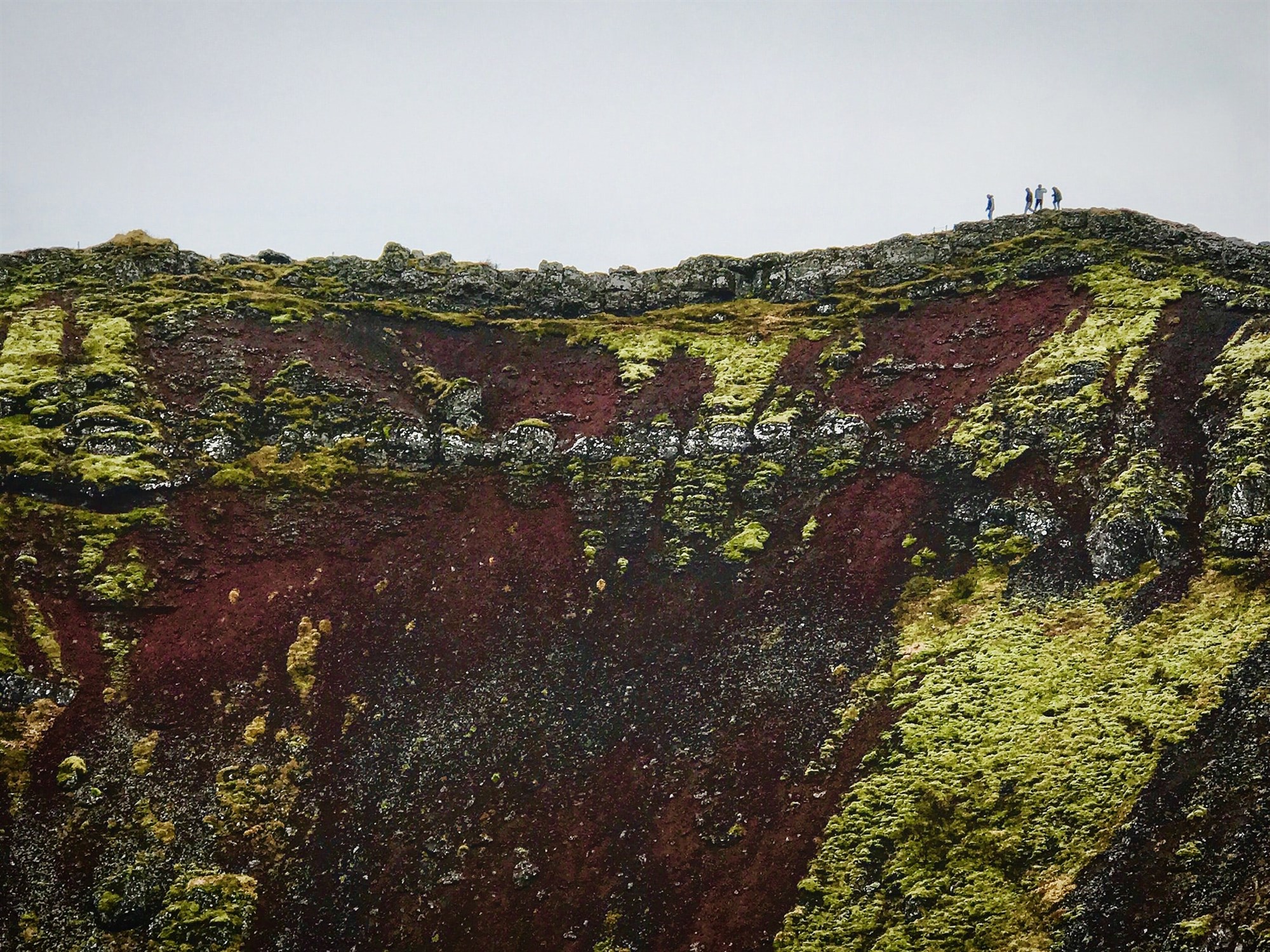 The crater itself is completely surrounded by vibrant red volcanic rock, giving you an incredible view of the shimmering blue lake that has filled up over the years.
If you want to learn more about this incredible geological location, check out our guide to visiting the Kerid Crater.
The Secret Lagoon
You will have almost certainly heard of the Blue Lagoon, but did you know that there is a hidden equivalent that is equally as beautiful, possibly wilder, and definitely more secluded? The Secret Lagoon is hidden away in the small village of Fludir and is surrounded by rugged natural beauty and expansive views of the Icelandic countryside.
Besides soaking in this steamy, natural heaven, you can also use the walking trails to get a closer look at the impressive spouting hot springs that heat the lagoon. If you visit the Secret Lagoon in winter, you may even be treated to the spectacular natural light show of the Northern Lights as you bathe!
Friðheimar's Greenhouses
With all the exploring you'll be doing in Iceland's Golden Circle, we think at some point you're going to get very hungry. Where better to stop than the Friðheimar greenhouses!
Located just outside of Reykholt, Friðheimar boasts a beautiful set of idyllic greenhouses and a farm where the main product is tomatoes. Friðheimar prides itself on using green energy and organic pesticides in its farming and is open for tours to anyone who wants to learn more about the future of farming. Following the tour, you'll be treated to a delicious lunch made using their own produce, served anytime between 12 pm and 6 pm.
Kerlingarfjoll Mountains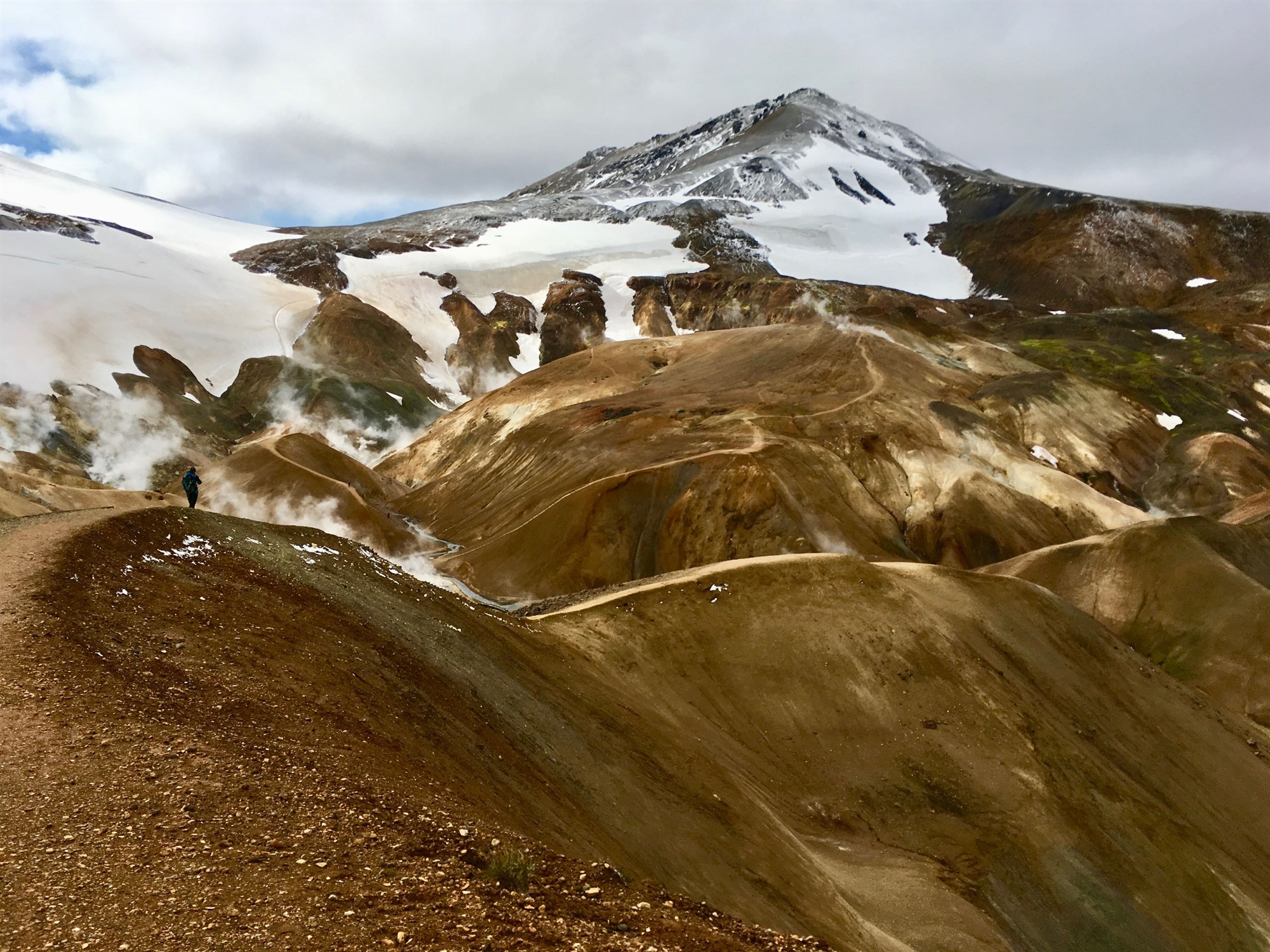 Though not strictly part of the Golden Circle, the Kerlingarfjoll mountains make up a desolate, almost alien landscape that is more than worth a small detour.
At Kerlingarfjoll you can walk along the edge of the mountains, experiencing stunning panoramic views in the process. The only catch is that to reach this isolated location you will need to venture onto Iceland's notorious F-roads.
Want to learn more about Iceland's F-Roads before you visit? Read our guide to Driving on Icelands F-Roads.
If you want to get off the beaten track and explore Iceland's hidden gems including the Kerlingarfjoll Mountains you are legally required to have a specific type of 4WD vehicle, and ensure you have the correct insurance cover to drive on these unique highways.
Looking for a car that will allow you to drive on F-roads and explore all corners of Iceland's natural wonders? Check out our range of 4x4 vehicles available at low prices and with a whole host of benefits included.
Iceland Golden Circle Map
To help you visualise the area and plan your route, we've included this handy Iceland Golden Circle map that includes the locations of all the major attractions we have mentioned in this guide.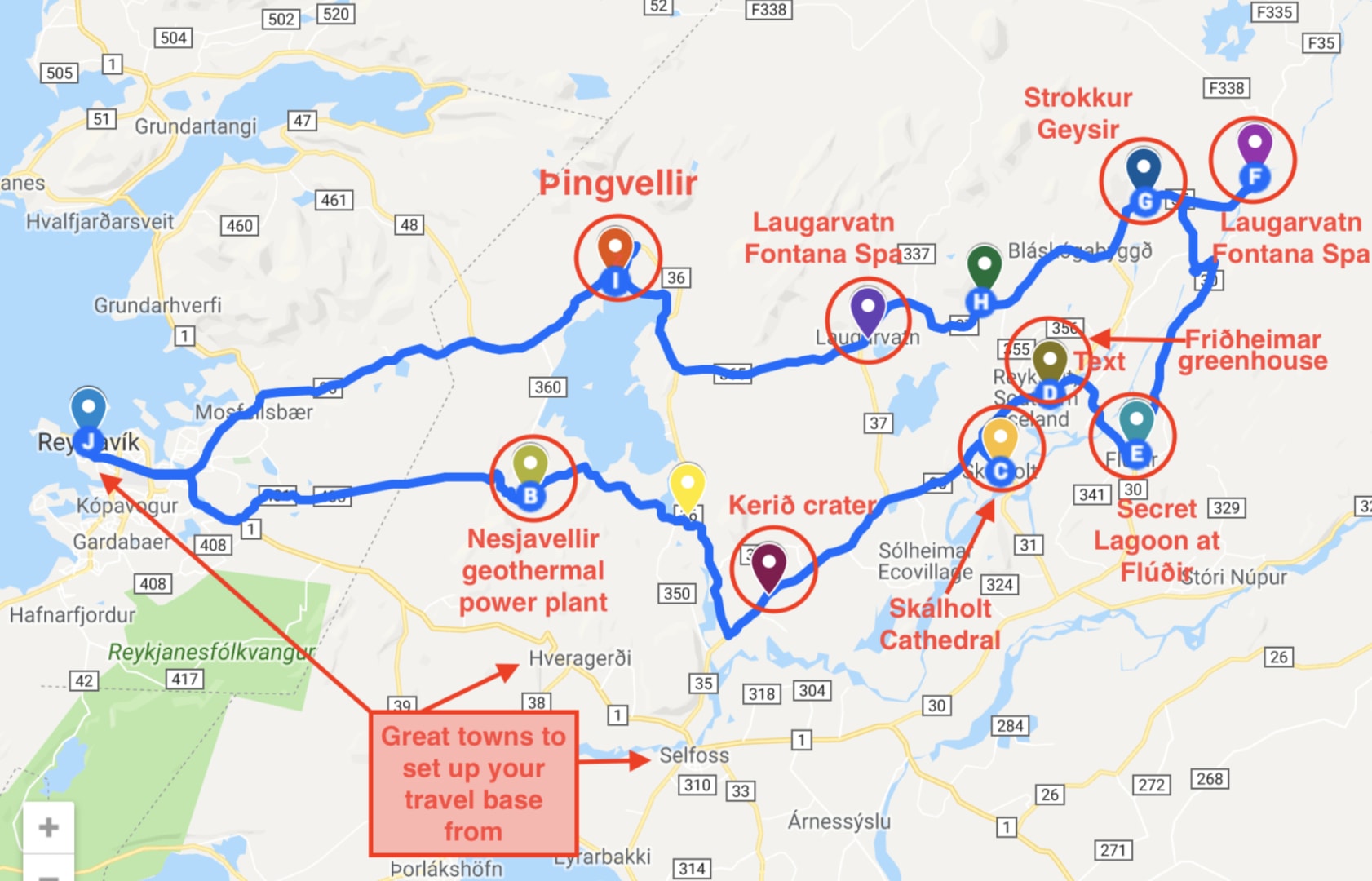 Where to Stay in the Golden Circle
The majority of people visiting the Golden Circle do it as a day trip from Reykjavik and use the capital city as their base camp due to the abundance of Airbnb and hotel options to choose from.
This isn't to say that you have to stay in Reykjavik when visiting the Golden Circle and there are plenty of accommodation options around the route including at Selfoss or Hveragerði where you'll find plenty of restaurants, guest houses and activities.
Staying in either Selfoss or Hveragerði is ideal if you intend on spending a long amount of time at the Skalholt church and the Secret Lagoon.
What To Pack For Iceland's Golden Circle
What you'll need to pack for visiting the Golden Circle really depends on whether it's summer or winter, so be sure to pack seasonally appropriate clothes and travel gear. The three major attractions call for at least a small hike, so make sure you have at least these pieces of gear to hand:
Thermals and fleece jumpers for layering
Waterproof gloves
Durable hiking boots
A warm, waterproof coat or parka — we cannot stress the "waterproof" bit enough because the rain can come on pretty fast and last for the whole day
Portable phone charger
Driving Around The Golden Circle
Even though the roads around the Golden Circle are extremely well-kept, the weather in Iceland is always unpredictable and quick to change. Whether you're driving around the Golden Circle in the summer or winter, you'll want to have a safe way to check in on the weather, communicate with others in case there's a pending storm, or call for help.
Icelandic people are no strangers to these sudden turns in temperature and driving conditions.
Whether you are driving around the Golden Circle or any other part of Iceland, we recommend downloading a number of apps to give you peace of mind throughout the duration of your trip as well as keep you safe should you encounter challenging weather conditions.

The 112 Iceland App
This nifty app was created by Safetravel, a national Icelandic entity. Users can use the green button to "check-in" and store their last five locations. In case of an emergency, users can hit the red button and this feature works even in case of a remote location or a loss of service.

The Icelandic Weather App
The Icelandic Weather App is specifically geared towards Iceland's rapidly changing weather conditions. Users can set up notifications to stay on top of the conditions, and the Met Office usually alerts users of severe incoming weather through the app. Users can also check out the handy interactive map, which allows them to observe weather conditions from weather stations around the country in real-time.
Bonus Golden Circle Travel Tips
Plan ahead and avoid paying for an international roaming plan by downloading Google Maps of Iceland, the offline version. This will come in handy if you lose data service on your mobile device.
If you're planning on camping along the Golden Circle, you can check out Camping Info for details on various designated camping spots on your route to help you plan ahead.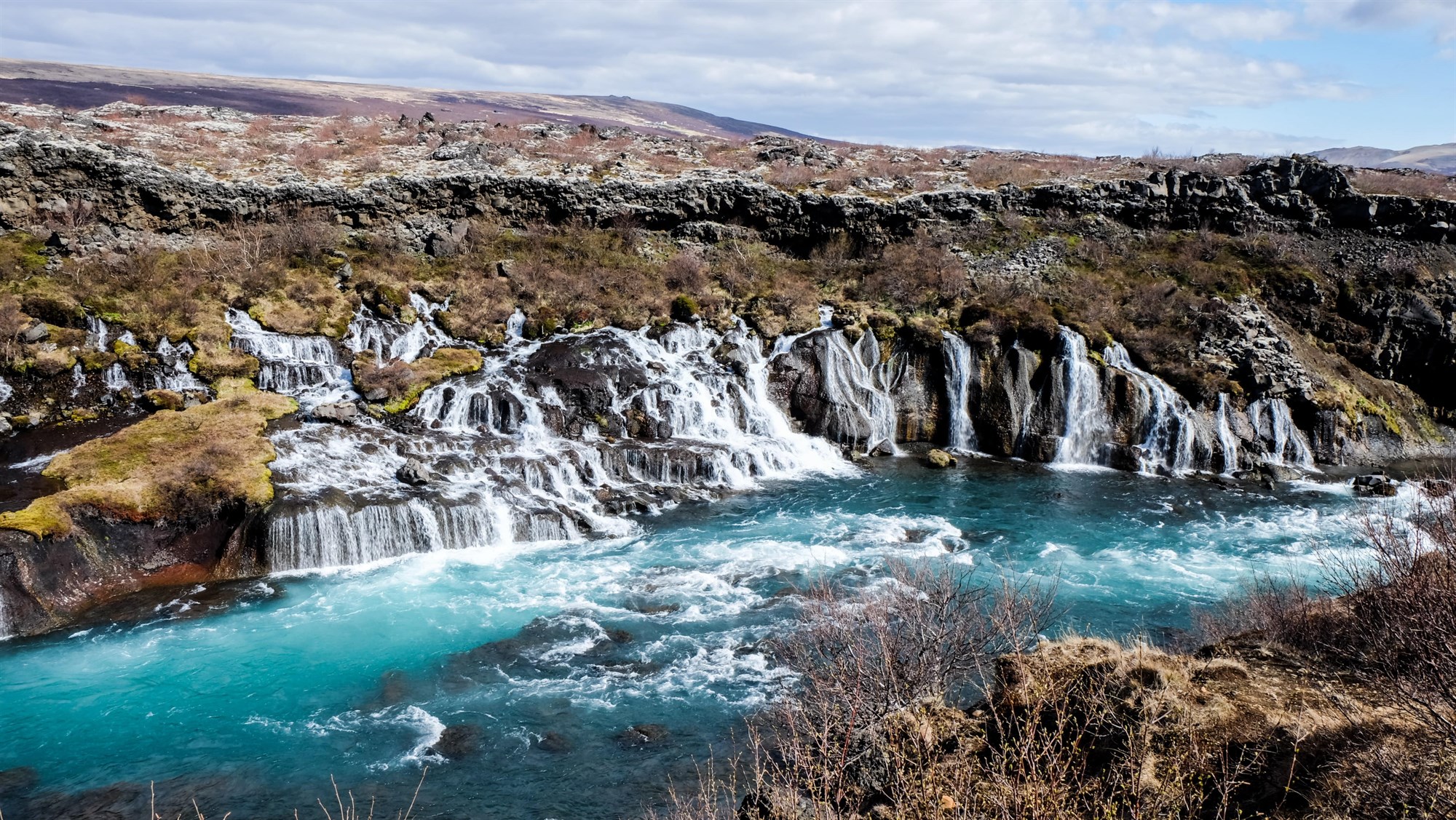 Renting The Right Vehicle For Travelling The Golden Circle
Before you set off on your self-drive Golden Circle itinerary, you want to make sure you rent the right vehicle for the job.
The good news is that you don't need a 4x4 vehicle to travel the Golden Circle. The roads are well-paved and maintained, with emergency service and rescue vehicles always in close proximity.
However, winter driving is always tricky, especially if you don't drive in icy or snowy conditions regularly. If you do choose to drive in winter, we recommend choosing a vehicle with 4WD and making sure it comes equipped with studded snow tyres. Alternatively, even if you are visiting in the summer months, you may still wish to rent a 4x4 SUV to give yourself the flexibility to head off the beaten path.
We recommend planning your route beforehand, creating a list of all the places you may want to visit and categorising each of them as either "must-see", "optional", and "off the beaten path". You can then use this guide and the basic Golden Circle route to determine your exact route and decide if a 4WD vehicle is required or not.
Whatever vehicle you require for your trip around the Golden Circle, Lotus Car Rental can supply you with the perfect car for the job.
Check out our wide range of rental cars in Iceland, perfect for an excursion around the Golden Circle. Whether you're looking for a small city car or a large 4x4 vehicle for travelling on Iceland's F-roads, we have something for you. We have budget-friendly and luxury car rental options, available in both automatic and manual and with an unmatched level of cover.