Ultimate Iceland Five Day Itinerary & Travel Guide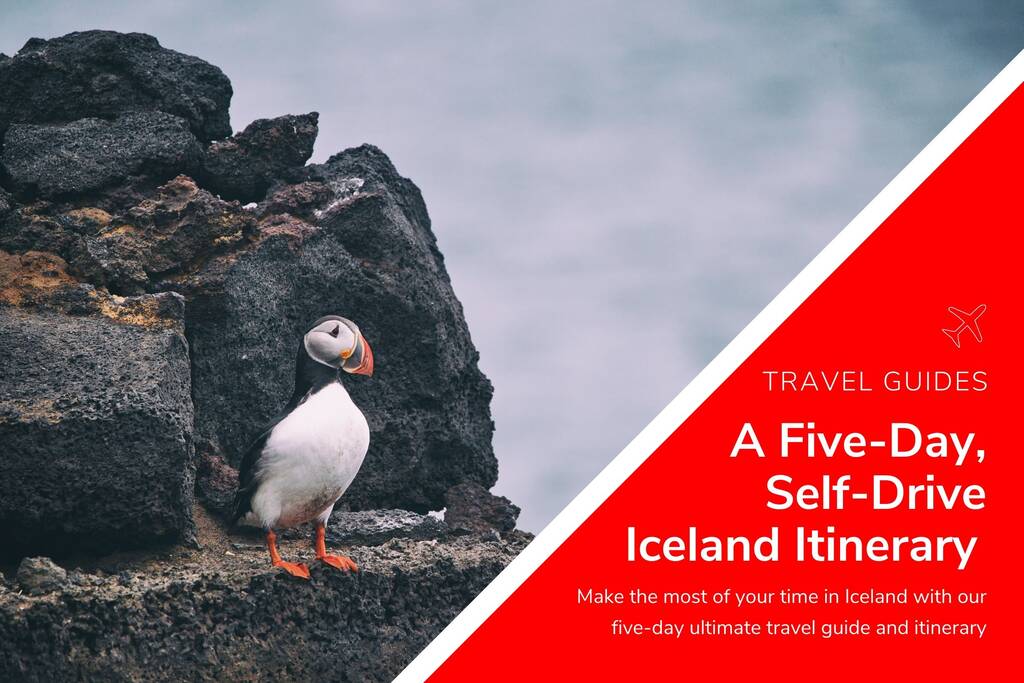 Iceland is such a rich and exciting holiday destination, you'll have no problem filling your itinerary - no matter how long you stay. This five day itinerary is ideal for anyone looking to get the most out of their stay and see some of the magic in under a week!
In this list, we've included some of the must-see attractions in Iceland, including the Golden Circle and the South Coast. The route of this itinerary is customisable, so feel free to wander off the beaten path or fill out your personal itinerary if you're staying for longer than five days.
To make the most of your stay, a rented car is essential. By driving yourself to attractions, you avoid group tours, having to rely on other tourists, whilst also allowing you to go at your own pace.
But, why trust us over other Iceland itineraries? For starters, we're locals and live right here in Iceland. We've done this itinerary ourselves and often help our customers make the most of their holiday in Iceland with recommendations.
Excited to get this show on the road? Well, buckle up and see our guide to the ultimate Iceland five day holiday and see the very best of Iceland in five days.
Iceland Five Day Itinerary
Day-by-day breakdown
Day 1: Blue Lagoon
Day 2: Reykjavik City Tour, Shopping & Nightlife
Day 3: Golden Circle Loop Tour
Day 4: Whale Watching & The Northern Lights
Day 5: South Coast & Back To Reykjavik
If your trip to Iceland is five days or more, we would recommend renting a car to save costs. Given the short amount of time you have in Iceland, this will help you spend more time seeing and experiencing everything Iceland has to offer, and less time traveling just to get there. Fortunately, even a road trip in Iceland is pretty magical, so don't worry too much!
Day 1: Blue Lagoon & Reykjavik
The Blue Lagoon is a geothermal seawater spa located just 20km (12 miles) from Keflavik Airport. This magical experience is an absolute must-see, with a range of ways to help you loosen up after a long plane ride. Jump off the plane, collect your car and enjoy the geothermal waters right in the heart of a volcanic landscape and lava field.
There are a range of amenities available, including sauna rooms, spa treatments and baths for everyone to enjoy. The water has a unique blue quality, which is a result of the natural minerals residing in the water itself. As one of the most frequented attractions in Iceland, it's a go-to pick for anyone visiting.
Depending on how long you've stayed, we recommend heading back into Reykjavik and getting accustomed to the wonderful city. Head out for an evening meal at one of the best restaurants in Reykjavik and your first day is complete.
Sleep in Reykjavik, ready for Day 2. Check out our recommended Reykjavik accommodation below.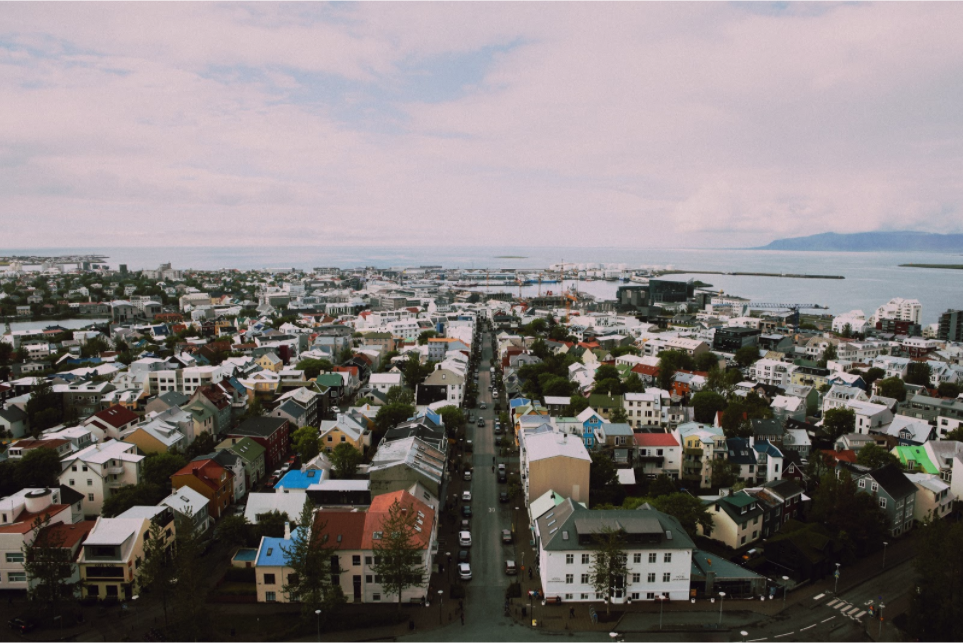 Day 2: Reykjavik City Tour, Shopping & Nightlife
Stay close to home on day two and check out the vibrant capital city of Iceland. Reykjavik has a vast range of places to visit, a bustling shopping district and a number of fantastic nightlife and evening entertainment attractions.
There's a number of great places to visit in the capital. To get your taste of Icelandic culture, we recommend visiting the National Museum of Iceland, which has all manner of historical intrigue dating back to the mid-19th century. There are a range of tours and exhibitions to view during your stay.
We also recommend seeing the Hallgrímskirkja - a national sanctuary and church in Iceland. It is one of the tallest buildings in the country and stands as an architectural marvel and cultural mainstay.
We recommend heading over to the Miðborg district as well as Laugavegur, which houses the vast majority of Iceland's most renowned shopping destinations. No matter what you're looking for, you'll be sure to find it here. Just don't forget to pick up some gifts for the unlucky ones stuck back home during your holiday!
Depending on your holiday companion age range, our recommendations for nightlife are quite different. For those hoping to spend a little time in the natural atmosphere, check out some of the amazing bars dotted around the capital. There are a number of beer tours and hip bars to visit, as well as concerts and more. Even evening arthouse cinema showings, if that's your thing.
If you're seeking a family-friendly option, why not try the age-old pastime of Ís-Rúntur" or "Ice cream driving" as it is known in Iceland. There are a number of amazing ice cream parlors around - pick your favourite flavour and take in the ocean views across the coast of Reykjavik or just stroll around the city for a refreshing evening.
Day 3: The Golden Circle
The Golden Circle is less of a single attraction and more of a route that includes a number of Iceland's most incredible tourist destinations. The entire loop running from Reykjavik measures at 300 kilometers (190 miles) and certainly warrants it's own full day of exploration - you likely won't see the entire loop even then. For a single day visit, our highlights would be:
The Þingvellir National Park
The Strokkur Geysir geothermal area
Gullfoss waterfall
This is best experienced with a rental car, as you'll not only cover far more of the loop itself, but you can spend as much or as little time at the various attractions along the way; if you see a vista you want to really take in, find a safe and legal place to stop and go for it.
Top tip: Check out our guide on everything you need to know about the Golden Circle before you travel to Iceland so you know what to pack and the apps to download to make driving as safe and comfortable for you as possible.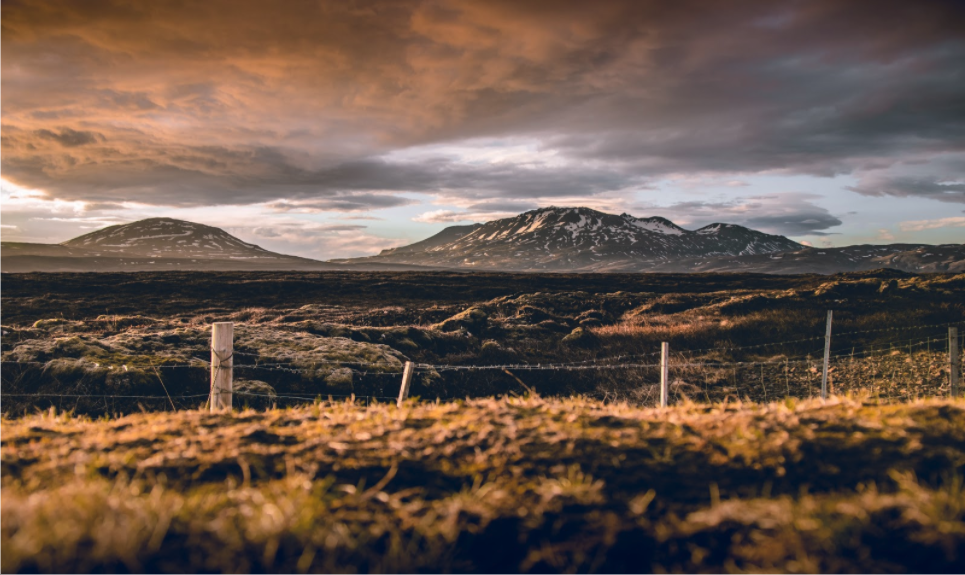 Day 4: Whale Watching & The Northern Lights
For your fourth day, we recommend taking it a little easier and staying around Reykjavik. Fortunately, you can embark on some truly unique Icelandic experiences right from the pier. Firstly, we recommend choosing a whale watching tour - there are a number of companies to pick - and setting sail to see the gargantuan sea creatures.
Once you've (hopefully) seen some of them swimming around, grab an evening meal in Reykjavik and prepare to hunt for the Northern Lights. Again, we recommend taking a look at the various tour providers available and picking one that suits you best. You'll be escorted to a remote location where you'll hopefully see the breathtaking sights of the fabled Northern Lights. This one definitely isn't a guarantee, however, and many tour providers will actually give you free admission within a year if you fail to spot them. Not a bad reason for another holiday to Iceland, I'd say.
Day 5: The South Coast
The southern coast of Iceland is home to a great many natural spectacles you could only witness on the Nordic landmass. We highly recommend an early rise to ensure you explore as much of the South Coast as possible. Highlights include:
Skaftafell National Park
Eyjafjallajökull Volcano
The black sand Reynisfjara Beach
Skógafoss Waterfall
Seljalandsfoss Waterfall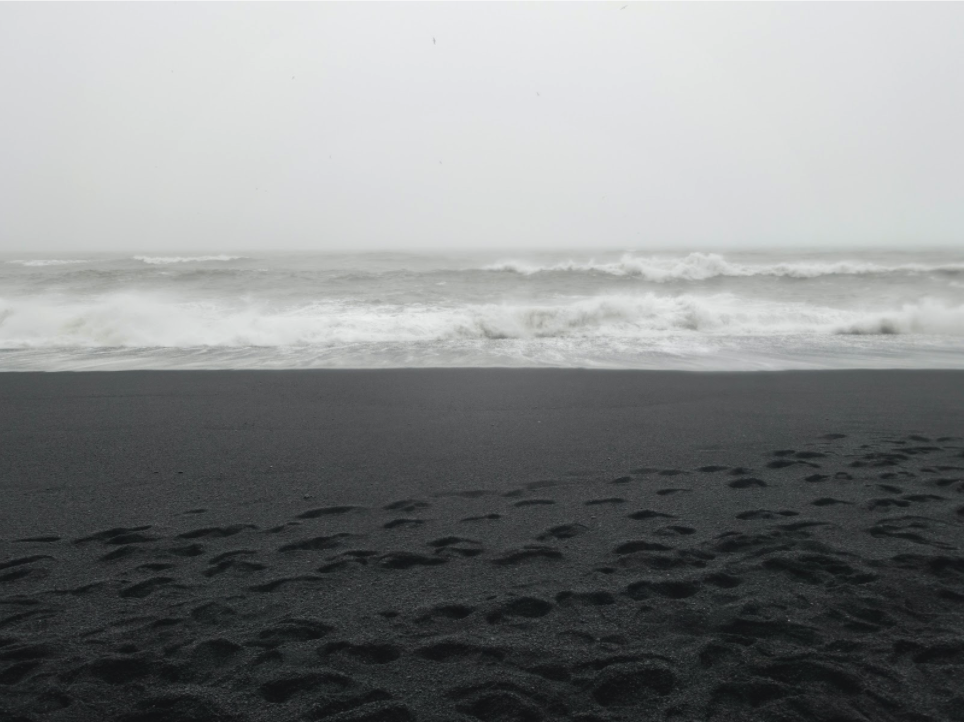 If you have any left, spend your remaining time driving back to Reykjavik and have a big meal to satisfy you before your travels. If not, drive back to Keflavik Airport, return the car and fly home.
Iceland Five Day Itinerary Map
Make your time in Iceland a little bit easier by keeping a map handy. We recommend saving this Google map on your phone just in case you need to use it on your travels!
Best way to see Iceland in five days
The best way to see Iceland in five days is to get your own rental car. This will allow you to plan your day according to how you want to spend it. Whether you want to squeeze as many attractions in as possible, or spend a few meaningful hours at your absolute must-sees, renting your own car allows you to fill your itinerary with things that you want to do and not what is most convenient for tour operators.
Learn more about the best rental cars for a comfortable and safe driving experience in Iceland.

Best places to stay in Reykjavik
If you follow this Iceland five day itinerary, you're going to need somewhere to stay on your first night in Reykjavik.
Here are some of our favourite places to stay in Reykjavik (low to high in price)
Galaxy Pod Hostel: Cosy yet futuristic-designed sleeping capsules and dormitory rooms, ideal for solo travellers or couples
Room with a View: Hotel rooms and apartments, ideally located to great restaurants and grocery stores in downtown Reykjavik
Canopy by Hilton Reykjavik City Centre: One of the most luxurious hotels to stay in Iceland, overlooking the Faxa Bay. Ideal for honeymoons
If you have any questions about planning your trip or the best rental cars for your trip to feel the most comfortable and safe, do get in touch and we will be happy to help!