The Complete Guide to Exploring Thingvellir (Þingvellir) National Park in Iceland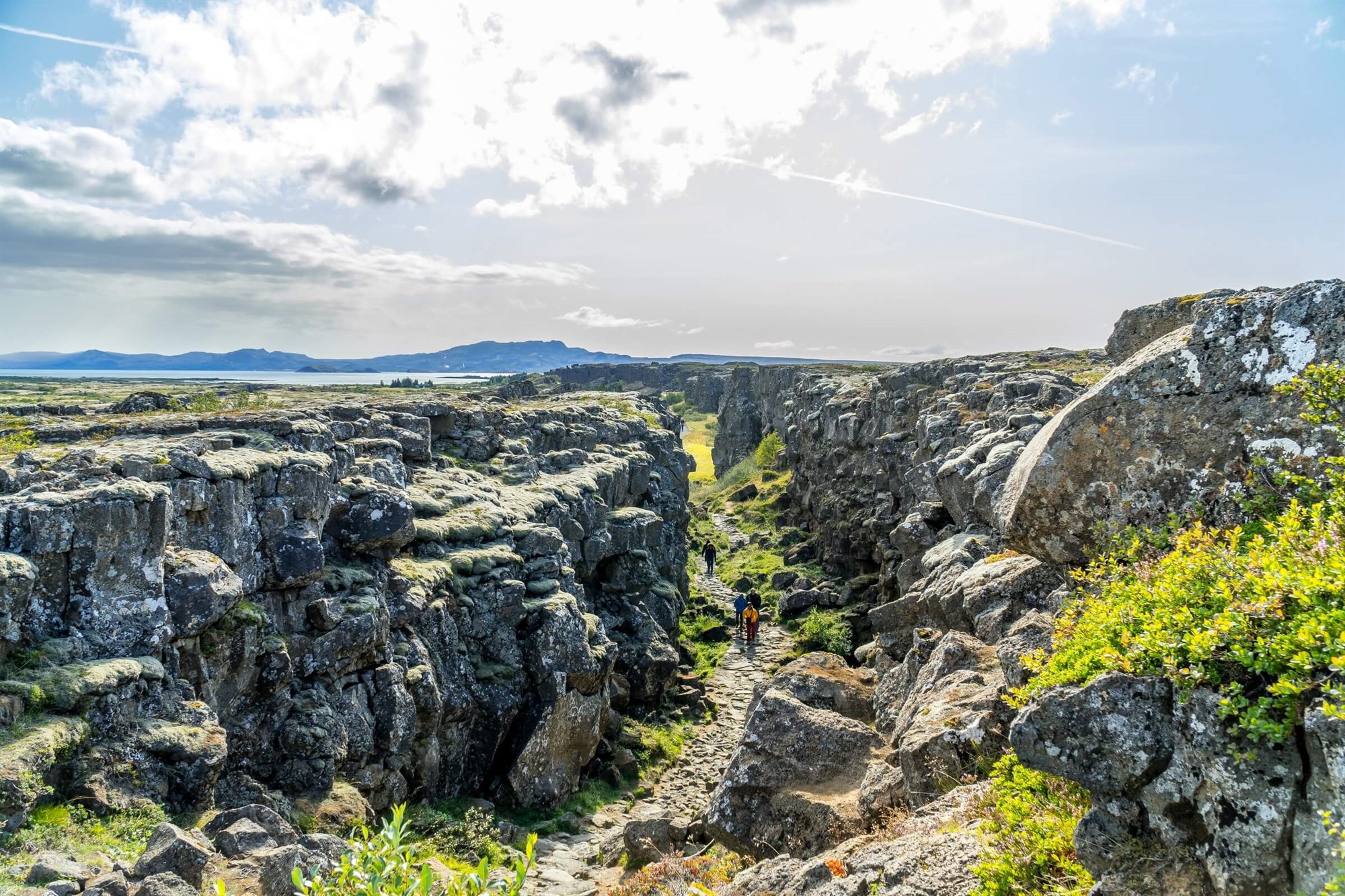 Iceland is a country of many unique things. The country is known for its spectacular natural scenery, its unique culture and traditions, and its friendly people. Iceland is a place where you can truly experience the beauty of nature and the peace of mind that comes with it.
One of the places you must visit when you're in Iceland is Thingvellir National Park; a place of both historical and geological importance. The park is also notable for its dramatic landscapes, formed by the meeting of the North American and Eurasian tectonic plates. It is a popular destination for hiking, camping, and fishing among other things.
Where is Thingvellir National Park?
Thingvellir National Park is located in southwestern Iceland, about 40 kilometres (25 miles) east of the capital city of Reykjavik. It is here that the Icelandic parliament Althingi (Alþingi) was founded in 930 AD, making it one of the world's oldest still-functioning legislative assemblies.
Thingvellir's significance in Iceland's culture and history
Þingvellir's significance is treasured by the Icelandic people due to it being the birthplace of Iceland and playing an integral role in Iceland's independence in the 19th and 20th centuries. This historically important location is also one of the most iconic stops on the famous Golden Circle. To learn more, check out our guide on everything you need to know about travelling the Golden Circle.
It's home to a number of historical sites, including the ancient parliament sites, Alþingi, where the Icelandic parliament held their annual meetings from the 10th to 18th centuries. Thingvellir translates to "parliament plains" which shows the real weight, pride and historical significance. 
In 1930, Thingvellir became Iceland's first national park, covering an area of approximately 990 hectares. The park is highly significant to the Icelandic people and has been included on the UNESCO World Heritage List since 2004.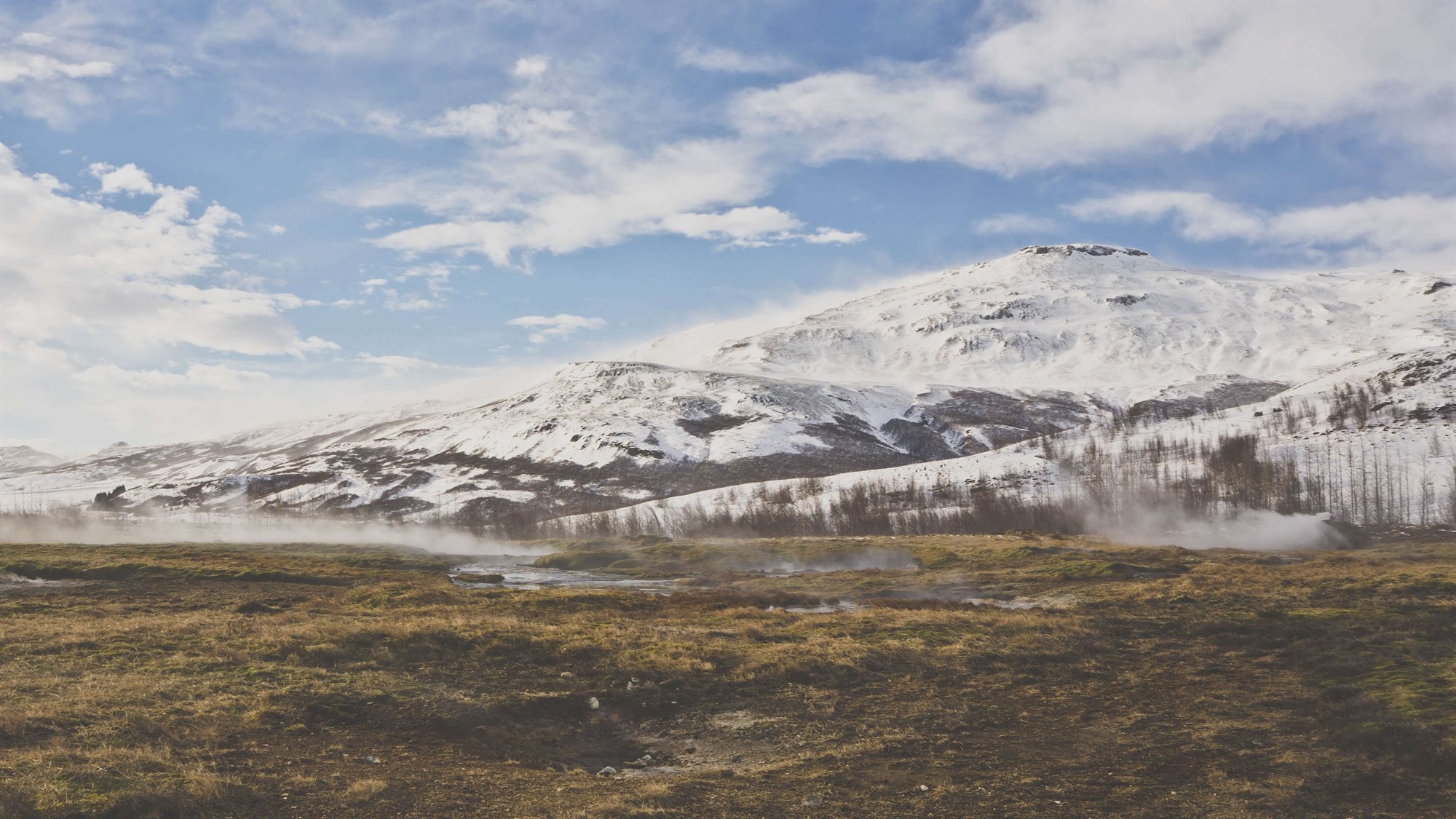 How to get to Thingvellir
Unfortunately, there is no public transport that will take you to Thingvellir National Park. There are a few different ways that you can get to Thingvellir from Reykjavik. One option is to drive yourself, which will take around 45 minutes from Reykjavik. You can also take a tour, which will include transport to and from Thingvellir. Lastly, (we would like to disclaim that this is not a method that we recommend), is to hitchhike. but this is a mode of travel you should not choose unless you are experienced. 
If you are looking to rent a car in Iceland to give you the freedom to explore Thingvellir and many more of Iceland's stunning and unique natural beauty spots, browse our range of affordable rental cars, all available with unmatched levels of insurance cover and Lotus Car Rental's top-quality customer service. We are now able to offer the fully-electric Tesla Model Y for customers who are looking to travel more sustainably. For more information on renting an electric vehicle in Iceland, check out our guide. 
How to drive to Thingvellir from Reykjavik
When you arrive at Reykjavik, you'll need to follow the Ring Road (Road 1) north, for 10.5 miles (17 km). 
Then you need to drive onto Road 36 near Mosfellsbær. 
When you reach Mosfellsbær, drive through the town and take the first exit at the traffic circle to join Road 36.
When you are on Road 36, follow the road signs to get to Thingvellir National Park. 
If you do find yourself in the capital long enough for a bite to eat, we recommend exploring these delectable fast-food restaurants in Reykjavik.
When is the best time to visit Thingvellir? 
Thingvellir is open all season. Many visitors and locals report that the best time visit is between May and September. The highest temperature is around 11 degrees in July with the coldest period reaching -3 degrees in December. 
Whatever time you visit, don't forget to bring a warm down coat, windbreaker or rain jacket, as it will be very cold but thankfully Iceland does tend to have less rain than its European neighbours!!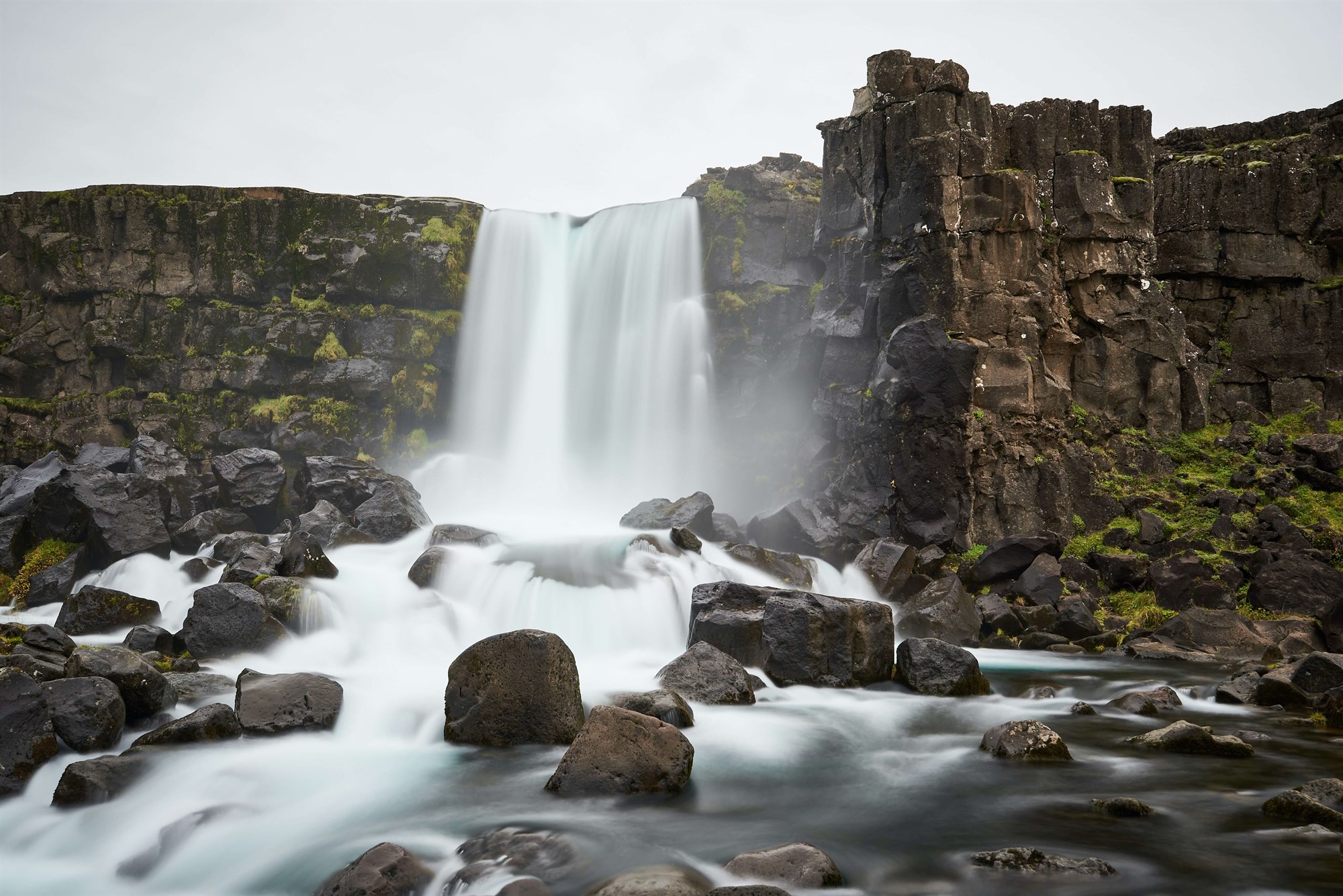 How much time do I need for Thingvellir National Park? 
Your schedule will most likely be filled with activities, but it's always good to have prior planning in place! On average, visitors to the National Park spend two hours there. During this time, you'll work most of the trails to see all the surroundings and sights. 
If activities such as snorkelling or horseback riding are on your schedule, we strongly recommend that you add at least two to four hours depending on the tour you've chosen. If snorkelling and horseback riding isn't for you, but you are looking for other ecotourism activities, then take a look at our guide to sustainable tourism in Iceland.
You'll be glad to know there is no entrance fee to enter the park only a parking charge when you take your car to the park.
What to do in Thingvellir National Park
Thingvellir National Park hikes
For hiking lovers and those who enjoy walking, due to the vast area of the national park there are trails that are perfect for running, mountain biking and more. Below are our top three favourite trails in Thingvellir:
Öxarárfoss Waterfall - This is one of the most popular hikes, this is where you see the magic happening; the meeting of the tectonic plates at the crater. Serene and beautiful and not to forget, family-friendly. This trail is 4.3km long and will take a little over 90 mins to complete. 
Lögberg - Drekkingarhylur - This trail is 1.6 kilometres and is a reasonably easy route and takes around 36 minutes to complete. The Lögberg trails are ideal for bird watching and running. 
Thingvellir Loop - The Thingvellir loop is a fairly challenging route for intermediate walkers. In areas of the 10.5 km trail, it can be narrow and muddy (which is to be expected!). This will take just over 3 hours to complete. 
For more information on hiking in the land of fire and ice, take a look at our guide to the best places to hike in Iceland in the summer. 
Snorkelling between tectonic plates in Thingvellir
A fissure is a deep crack in the earth's surface. The word "sifra" in Icelandic means "crack" or "fissure." The Thingvellir fissure is a deep crack in the earth's surface that runs through the Thingvellir national park in Iceland. The plates move apart 2 cm a year. 
A little fact: It's the only place in the world where you can dive or snorkel between two tectonic plates. Due to the gap being so narrow, you are in between North America and Europe at the same time! 
Fishing in Thingvellir: Lake Thingvallavatn
Lake Thingvallavatn is the largest natural lake in Iceland. It is situated in the southwest of the country in the Highlands and is part of the Thingvellir National Park. The lake is about 84 square kilometres in size and covers an area of about 860 square kilometres. 
The lake is home to a large number of fish species, including brown trout, Arctic char, salmon, and eel. There are also a number of bird species that can be found in and around the lake, including the whooper swan, golden plover, and great cormorant.
Please note that if you are going fishing in the Icelandic rivers there are rules and regulations you must follow. A number of the Icelandic rivers and streams have been privately owned for centuries. Before you do plan to fish in Lake Thingvallavtn, please do a thorough research of bait types, seasons when you can fish and permits you may need.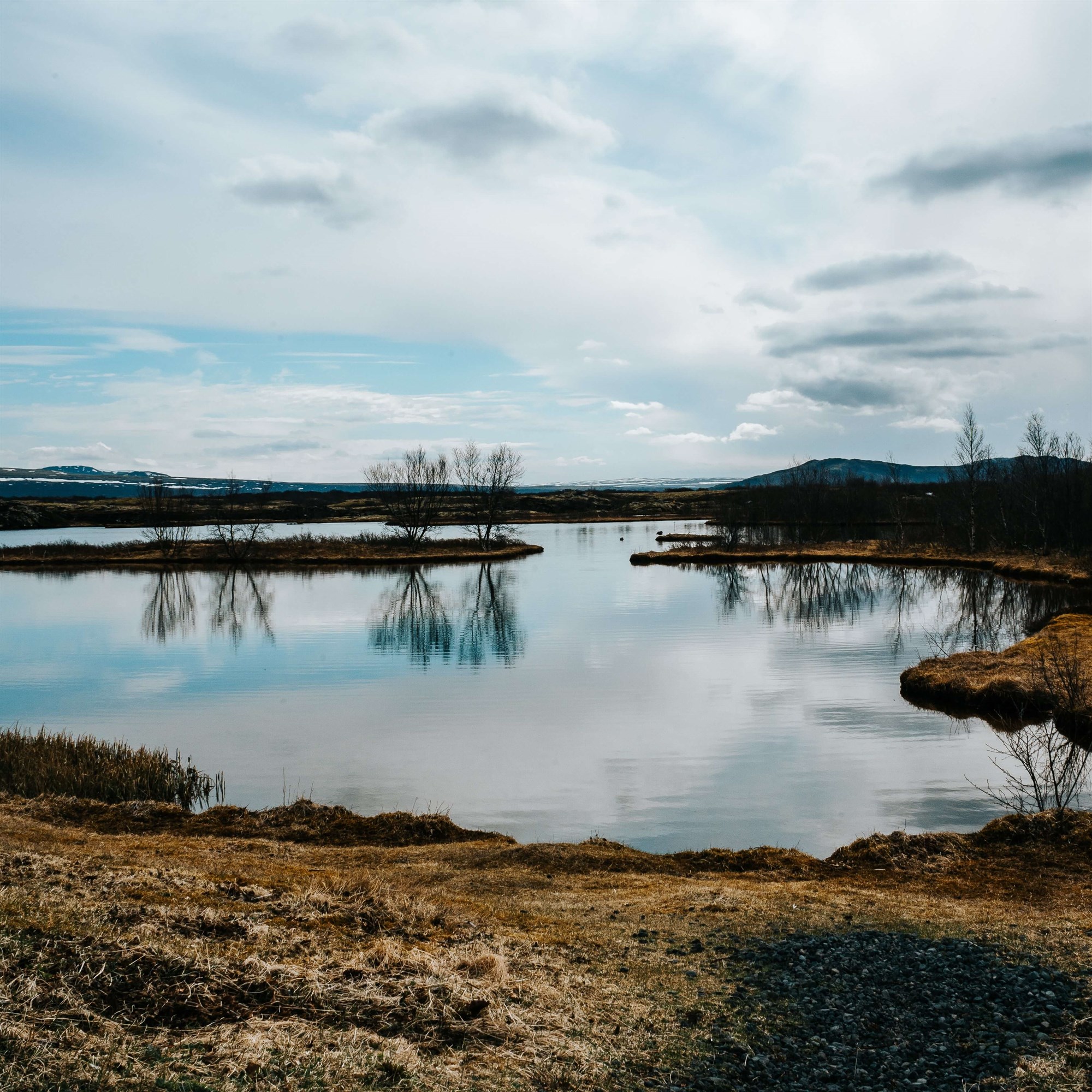 Hotels near Thingvellir National Park
There are a range of hotels, hostels and guest houses that are nearby to Thingvellir National Park. Depending on your preference, we have listed 6 accommodations.
Hostels & Guesthouses near Thingvellir National Park 
Hótel Laugarvatn - This two-star hostel is in Bláskógabyggd, 5.8 miles (30 mins) from Thingvellir National Park. Offering free wi-fi in all rooms, buffet breakfast available at an additional charge. This hostel also has a restaurant, bar and lounge. With a 4.5/5 rating from guests.
Heradsskolinn Historic Guesthouse - This is a three-star guesthouse that is located in Bláskógabyggd, 6 miles (30 minutes) from Thingvellir National Park. Their amenities include free wi-fi and a restaurant. 
Bjork Guesthouse - This three-star guesthouse is also located in Bláskógabyggd, 6 miles (30 minutes) from Thingvellir National Park. They offer free wifi and parking, one use of housekeeping in your stay and complimentary toiletries. 
Hotels near Thingvellir National Park 
Golden Circle Apartments - Golden Circle Apartments is a three-star hotel located in Bláskógabyggd, 6 miles (30 minutes) from Thingvellir National Park. They offer free wi-fi and parking. Each apartment has a kitchen and fridge, hob and microwave and a satellite TV. Not to forget, four restaurants, a poolside bar and more. 
ION Adventure Hotel - ION Adventure Hotel is a four-star hotel located in the heart of the mountains in Selfoss. This hotel is 13 miles (24 minutes) from Thingvellir National Park. Their amenities include free wifi, a spa, a pool and a restaurant. 
INNI - Boutique Apartments - This stunning apartment hotel is located in Hveragerði. It's 19 miles (54 minutes) from Thingvellir National Park. INNI has a hot tub, a fully equipped kitchen, a washing machine and more. 
Ready to visit Thingvellir?
Thingvellir National Park is a beautiful location to visit; there's no surprise that the Icelandic people take pride in a place that symbolises unity, independence and deep history. With a range of activities, from snorkelling, tours and hiking the trails - there's something for everyone. Why don't you make a day of it? Rent a car in Iceland with us and stay at this idyllic location for a night or two. To find out more about Iceland, from living there and learning the language to the currency, it can be found on our blog.