A Guide to Iceland's Culture, People and Traditions
Urban street in Iceland
Iceland is a country that's rich in culture, dating back to the late 9th century when the original settlers sailed across from Norway. Since then, Iceland has become known for its charismatic people, natural wonders, and affection for literature.
Whether you're planning on renting a car to travel the Golden Circle or fancy exploring Iceland off its beaten track, there are a variety of interesting aspects that are worth knowing to make the most of your time.
A brief look at Iceland's History
Iceland is a truly Nordic country at heart, with a number of sensibilities that are driven by its heritage. The recorded history of Iceland began when Viking explorers settled on the island in the late 9th century before founding the Althing, which is now Iceland's supreme national parliament. Iceland later fell under Norwegian and Danish rule following internal conflicts, before gaining sovereignty in the 20th century.
After establishing independence, Iceland saw great success economically, predominantly through its fleet of fishing boats and trawlers, as well as an increase in foreign investment. However, this foreign investment would heavily contribute to Iceland's economic collapse in 2008. By 2011 Iceland had begun to recover, after receiving aid from neighboring countries.
Throughout its history, Iceland has managed to avoid major conflicts such as World War 1 and World War 2. However, the country entered a 'war' of its own when it initially expanded its fishing zone from 3 to 4 nautical miles. Known as 'The Cod Wars', the confrontations about fishing rights resulted in Icelandic victory, with all countries now having an exclusive 200-nautical-mile fishing zone under the UN Convention on the Law of the Sea.
What's Iceland known for?
Known as 'The Land of Fire and Ice', Iceland is best known for its natural wonders and landscapes, with black sand beaches, volcanoes, waterfalls, glaciers, and the Northern lights being some of the main attractions.
Whilst its Scandinavian roots are at the heart of the nation, Iceland is also an incredibly modern and forward-thinking country, with a vested focus on culture, art, performance, and literature.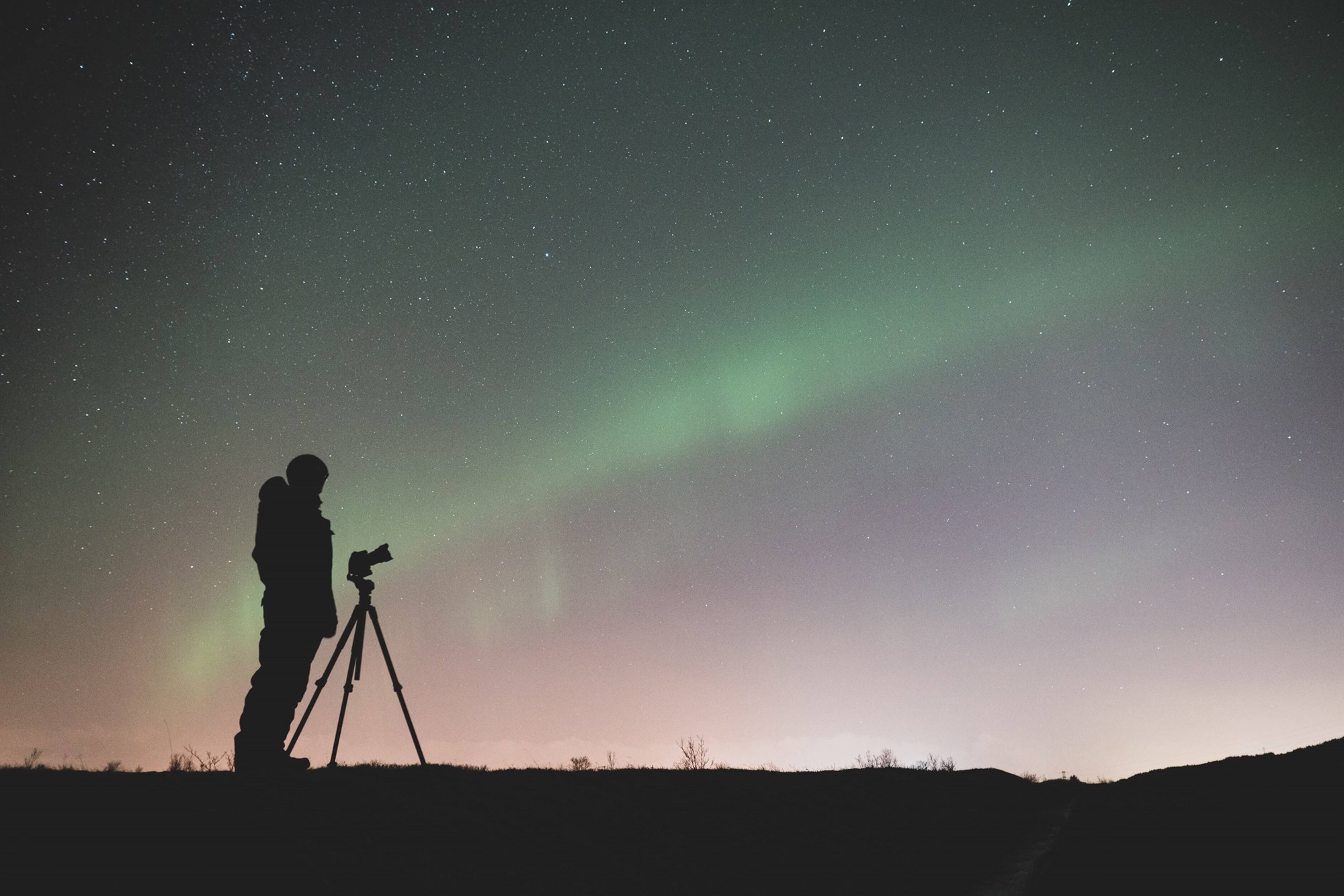 What language do they speak in Iceland? 
Spoken by approximately 314,000 people, Iceland's official language is Icelandic. Despite being used in modern Iceland, Icelandic is remarkably close to the language of the Old Norse - the very dialect spoken by the Viking settlers themselves. If you'd like to try speaking Icelandic yourself during your trip, some common phrases include:
Halló/Hæ (pronounced hah-low/hi) - Hello/Hi
Takk/Takk fyrir/Þakka þér (pronounced tah-k/tah-k fih-r-ih-r/thah-kah) - Thank you
Góðan daginn (pronounced go-thah-n die-in) - Good morning
Ég heiti (pronounced ye-gh hey-t-ih) - My name is
While the majority of Icelanders speak Icelandic, you'll find that they're often more than competent when it comes to speaking other languages too. These languages include English, German, Spanish, and French.
Literature and The Arts in Iceland 
Already renowned for having one of the highest literacy rates across the globe, many of the country's natives follow artistic, literary or educational pursuits as a favorite pastime. This has led to some of the most well-regarded individuals within The Arts community coming from Iceland; Björk, a prime example of Icelandic influence in music, and Halldór Laxness, a Nobel prize-winning novelist, are but a few examples of the artistic impact Iceland has had on the world.
Iceland's interest in the Arts originates from its people's religious beliefs, with the first non-religious, professional artists appearing in the 19th century. However, its origins have not been forgotten, with many older or traditional designs being reimagined or re-introduced into modern Iceland.
What's the food like in Iceland? 
Icelandic cuisine has a distinctly Scandinavian twist to it, with a large number of fish and cattle dishes present. While most won't be a cause for alarm, it's worth asking the service staff if there's no description on the menu, as some of the dishes can be quite a surprise. 
For example, if you order the dish Svið on account of the clearly Icelandic name, you'd have a smoked sheep's head placed in front of you when your food arrives. These kinds of dishes are hardly the most common dish around, but it's certainly worthwhile being aware of their existence as you travel around the island.
Other items won't be quite as surprising, but do expect to see a huge range of unique fish-based dishes; fishing represents a key part of Icelandic commerce and was for a long period of time the single most important part of the economy, only now being usurped by tourism. Dishes including Harðfiskur (dried fish jerky) and Hákarl (fermented shark meat) will likely be readily available to try as you travel around. 
Famous Icelandic traditions
Whilst the country's natural wonders are a sight to behold, there are plenty of traditions to get involved in whilst you visit, including: 
Þorrablót (Thorri feast)
Named after the historical Icelandic month of Þorri, Þorrablót is a midwinter festival that has occurred since the 19th century. During the festival, you can expect to see anything from casual feasts amongst friends and families to larger organized events where dancing and stage performances are a common sight. 
If you visit Iceland while the festival is on, you may also get the chance to sample traditional Þorrablót delicacies such as rotten shark meat (hákarl) and wind-dried white fish (harðfiskur).
Bjordagur – Beer Day
Celebrated every year on March 1st to celebrate the end of a 74-year prohibition of beer, Bjordagur is ideal for those looking to socialise whilst trying a variety of beers from Iceland's breweries. Reykjavík is a particular hotspot for this tradition as many visit the city to enjoy a Rúntur (pub crawl). You will also hear many saying Skál (cheers), as they enjoy Bjordagur into the early hours of the morning.
Þjóðhátíð (Westman Islands festival)
As one of the most popular events on the island, Þjóðhátíð is a camping festival that takes place during the first weekend of August. You'll find an array of entertainment to enjoy, including live music, fireworks, and dancing. It's a festival that's designed to be the 'greatest party ever' and is made even better by the hospitable people of the Westman Islands.
H3: Bolludagur (Bun Day), Sprengidagur (Shrove Tuesday), and Öskudagur (Ash Wednesday)
Great for young children and older individuals alike, the three-day period before Lent begins is widely celebrated in Iceland. 
Beginning with Bolludagur on the Monday before Ash Wednesday, Icelandic people celebrate by eating plenty of sweet buns and pastries while Children make a bolluvöndur (bun broom). If you're spanked by a bolluvöndur followed by a call of 'Bolla! Bolla! Bolla!', this means a child is demanding another bun.
Sprengidagur, otherwise known as 'Explosion Day', is held on the last day before Lent and traditionally marked the last chance to eat before Lent began. Icelanders use this opportunity as a chance to eat salted meats and lentil beans until they 'explode'. The meal is usually served in the form of a soup.
Finally, the carnival ends and lent begins with Öskudagur, where traditionally people would hang bags off the back of each other, usually filled with ash. The tradition has since developed to include children hanging bags on adults without them noticing. If you visit Iceland during this period, you'll usually find children dressing up and enjoying candy, similar to Halloween celebrated elsewhere.
The people of Iceland
Icelanders are typically very happy and friendly people that enjoy keeping themselves busy with activities such as hiking, socializing and playing sports. With a population of just over 350,000, there's a strong sense of community, with approximately 60% of the population living within the capital, Reykjavík.
Icelandic natives also tend to be very welcoming and are more than happy to teach you about their culture and advise on the best places to visit during your stay. Be sure to respect the environment while you visit though, as residents take great care of their natural surroundings.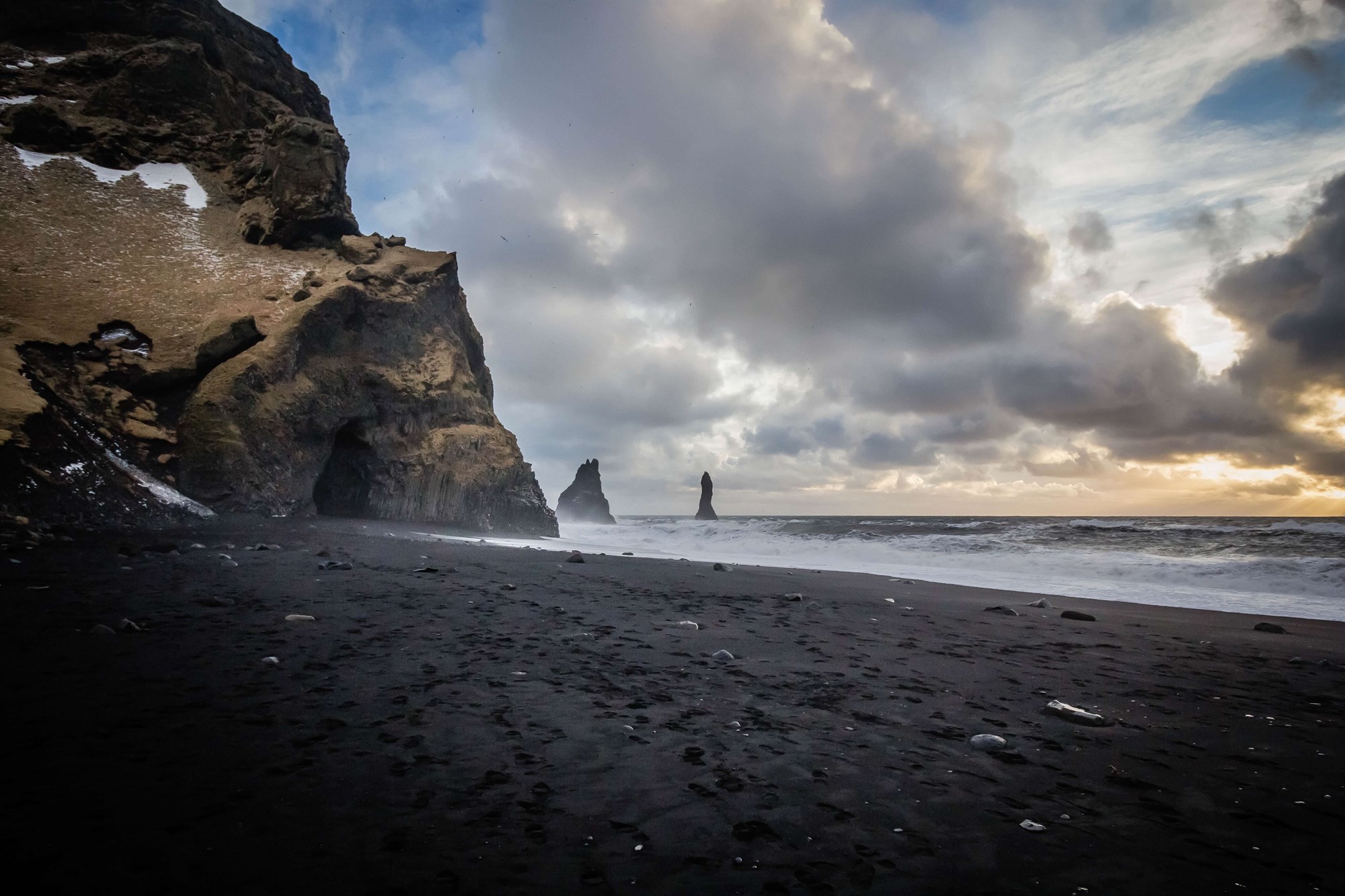 Interesting facts about Iceland
Iceland is filled with a range of unique landscapes, but there are plenty of interesting facts about Iceland that you may not have known, including:
Iceland was the last place that humans settled.
There are no trains or railways.
It's the safest country in the world.
Many Icelanders believe in elves.
The nation's flag represents its landscapes - red for the volcanic fires, white for the snow and ice, and blue for its surrounding ocean.
Icelandic people are lovers of literature, with 1 in 10 publishing a book during their lifetime.
Explore Iceland with Lotus Car Rental
Planning on exploring everything Iceland has to offer? Let Lotus Car Rental take care of your personal transport. With great value rental cars, unmatched levels of insurance coverage, and airport pickup/drop-off, you can relax and enjoy your time in Iceland to the fullest.