Driving in Iceland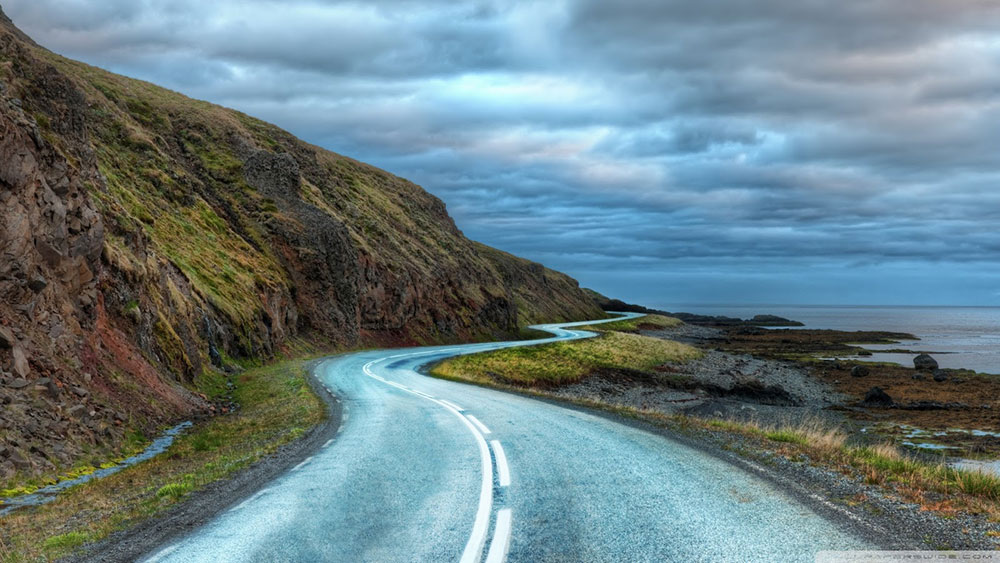 Self driving around Iceland is probably the best way to explore the country. If you want to self-drive around Iceland you should have these things in mind:
1. Plan your trip well
It is important to plan your trip well before you go. Most people drive the golden circle and go to the Blue Lagoon. But there is much more to see. You can drive the ring road and stop by places like Jökulsárlón (glacier lagoon), Myvatn lake and Thingvellir national park.
2. Do you need 4×4 car?
In summer you don't need a 4×4 car to drive on the ring road but in wintertime it is always recommended to rent a 4×4 if you are going to drive outside the Reykjavik area. You always need 4×4 car to drive the mountain roads (F-roads), also in summertime. Kjolur, Thorsmork and Landmannalaugar are popular places that requires 4×4 car.
You can visit http://www.vegagerdin.is/english to see the road condition. Also we recommend that people visit safetravel.is before heading off.
3. Watch out for sheep!
Many tourists hit sheep that can be on the roads in Iceland.  It is very dangerous and expensive to drive on sheep. Sometimes a sheep is on one side of the road and her lamb is on the other side. Under these conditions – which are common – it is a good rule to expect the lambs or the sheep to run to the other side.
You have to pay the farmer for the sheep and also the damage to your rental car. You also have to watch out for reindeer, horses and other livestock.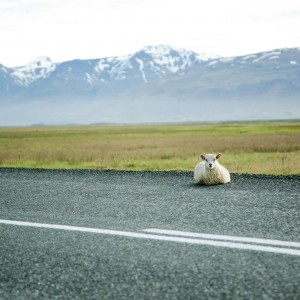 Sheep on the road
4. Speed cameras
When driving in Iceland you have to be aware of the speed limits on the roads. The speed limit on the road 1 is 90 km/h but in tunnels the speed limit is only 70 km/h. There are a lot of speed cameras on the roads in Iceland. Many travelers get speeding tickets when they drive in Iceland because they are not well enough aware of the speeding limits.

Speed camera
5. Gravel roads
A common placed for accidents to occur on rural roads is where a paved road suddenly changes to gravel. The main reason is that drivers do not reduce speed before the changeover to gravel, and consequently lose control. Loose gravel on road shoulders has caused a great number of accidents. It is important to show caution when approaching another car coming from the opposite direction by moving as far to the right as is safely possible.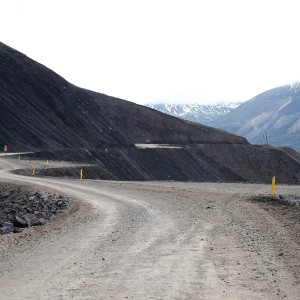 Gravel Road