The Climates and Seasons of Iceland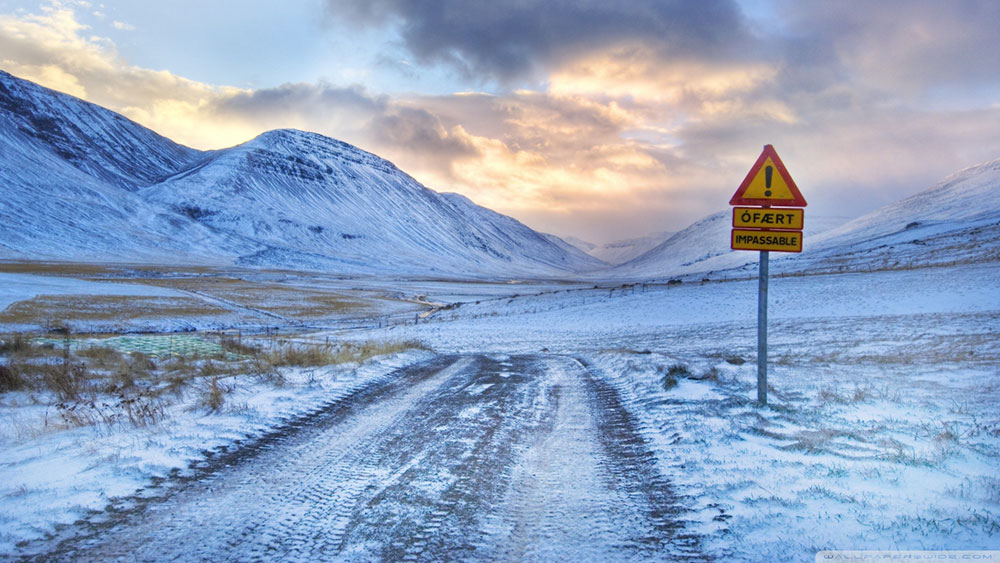 The reality is actually far more diverse, with a range of different weathers, temperatures and climates as the seasons come and go. In fact, the weather is so temperamental in Iceland that you can expect to experience a gamut of conditions on a day-to-day basis - enough to keep you on your toes during your stay! 
So when should you think about visiting? We've written this guide to discuss the different seasons in the year, what to expect weather-wise and how it might impact your trip.
Iceland's Seasons Explained
Each of Iceland's seasons comes with it's own average temperatures and dominant weather patterns, so we've broken them down individually to give you an idea of what to expect during your trip and whether to pack the thermals or not. 
Summer climate in Iceland - June, July, August, and September
As the most obvious choice for a holiday, we're happy to say that summer is a wonderful time of year to make your trip over to Iceland. Whilst the temperature never really gets to an uncomfortable level, it typically will range between 40F (5C) and 58F (15C), so you'll be comfortable as you explore the breadth of nature and activities to explore.
F-roads are all generally open and there are a number of incredible sights to see, including the Northern Lights at the very tail-end of summer and the Midnight Sun - a phenomenon where it is daylight nearly 24 hours in a row. With that said, tourism is at its height during this season, so if you're keen to get away from the crowd and step off the beaten path, this might not be the time for your visit. 
Fall Climate in Iceland - September, October, November and December
The general temperature drops as we head into fall, leading to a wider range of weather patterns - the famed erratic Icelandic weather will start to show and you'll experience the full range of what's on offer. For this reason, we recommend packing a good selection of clothes suitable for all types of weather - sun, rain, snow, wind - and be ready to adjust your plans should the weather have other ideas. 
Temperatures do range between 30F (0C) and 50F (10C), gradually getting colder as December approaches, and many of the cultural events that pause for the tourist bustle begin to reopen, so you can get a real taste of true Icelandic culture if you set your sights on a fall holiday in Iceland. 
Winter Climate in Iceland - December, January, February and March
Undoubtedly, winter brings in the coldest temperatures Iceland has, dropping to approximately 30F (-1C) over the season. Depending on where you go, temperatures will drop to even further extremes, so be sure to pack warm and protect yourself from windchill. The weather is surprisingly mild when compared to winter months across the globe - don't be fooled, however, as snow and wind can still arrive at a moment's notice. 
Daylight is a luxury, with only around 5 hours per day of daylight. For this reason, many F-roads are closed off and a number of entertainment features are unavailable. Don't be put off, however, as some of the most amazing natural sights can only be seen during the winter season. The Icelandic ice caves are one such experience, with entire caves formed from ice itself! These are completely closed during summer months, so do consider a winter holiday if you're visiting to make the most of the natural sights.
Spring climate in Iceland - March, April, May and June
Spring brings the rebirth of nature, when flowers bloom, birds return from their migration patterns, and the entire country flourishes with an array of greenery. As the full brunt of tourism has yet to arrive and the temperature is beginning to warm up considerably, spring can be one of the best times to visit Iceland and get the most out of your stay. 
Prices are typically a little lower than the summer months and a number of exciting activities - from fishing and hiking to whale watching - are on offer for the would-be traveller. If you're unsure about the exact experience you're after, spring offers a little bit of everything Iceland has and is a fantastic choice. 
Additional tips for your holiday in Iceland
We hope this information has been helpful in planning your holiday to Iceland. For additional information about your journey to Iceland, including driving guidance, please see our guides below.