The Complete Guide To Rental Car Insurance In Iceland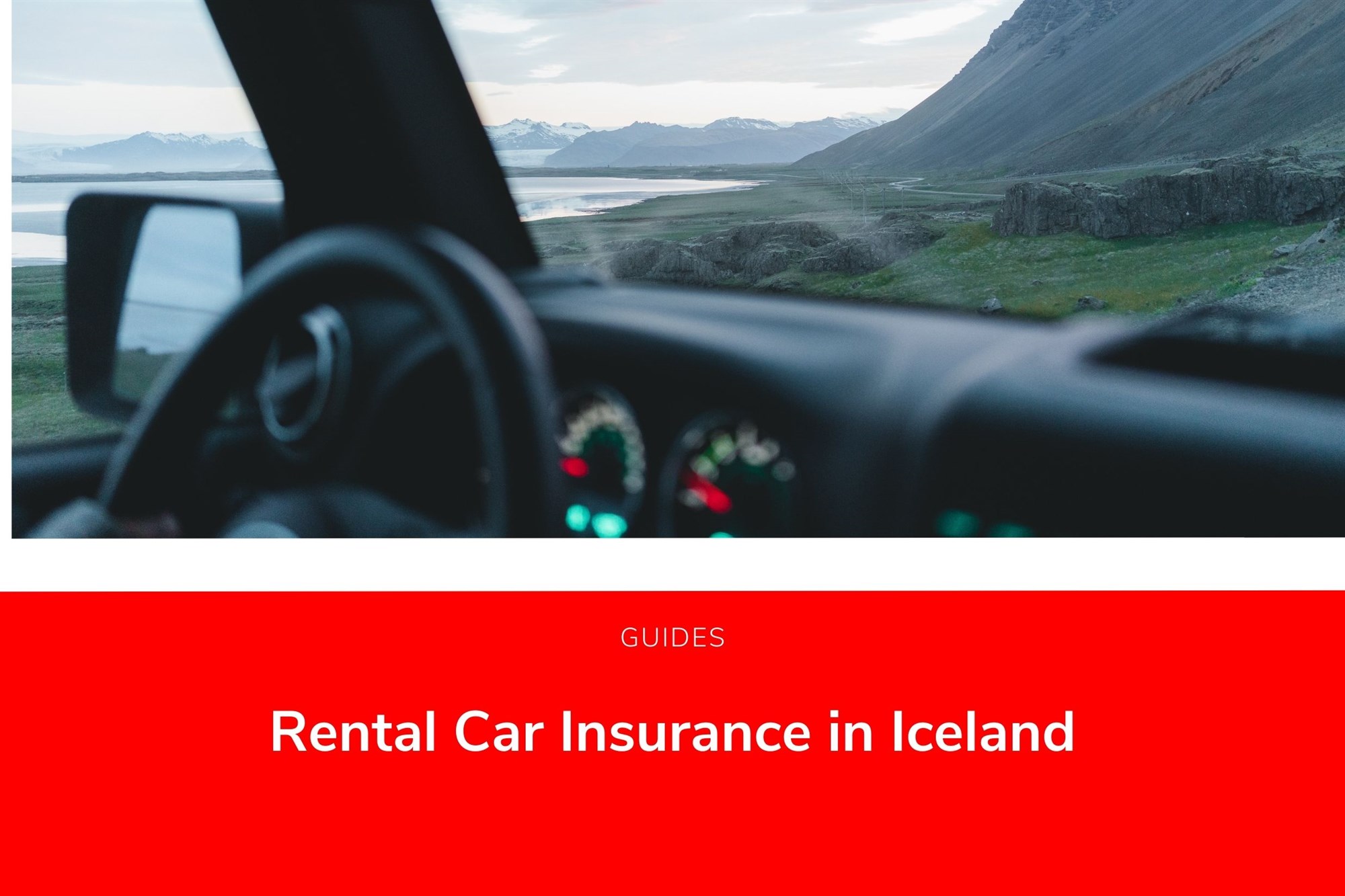 Choosing the right rental car can be hard enough, but knowing which rental car insurance you need in Iceland can be even more difficult. Due to Iceland's unique geological landscape and unpredictable climate, people visiting Iceland from abroad often find it hard to understand the various levels and options of insurance cover offered to them when renting a car, and more importantly, which ones they need.
This guide will help you to understand exactly which rental car insurance is available in Iceland and which level of cover is suitable for your trip, giving you peace of mind that you're sufficiently covered against large unexpected repair costs, as well as not paying for any added cover that you may not need.
To jump to a specific section within this guide, use the jump links below to take you there.
What insurance do I need to rent a car in iceland?
When you rent a car in Iceland, you should at the very least have Third Party Liability (TPL) cover and a Collision Damage Waiver (CDW). Although levels of car theft are low in Iceland, most rental car companies in Iceland will often also include theft protection as standard.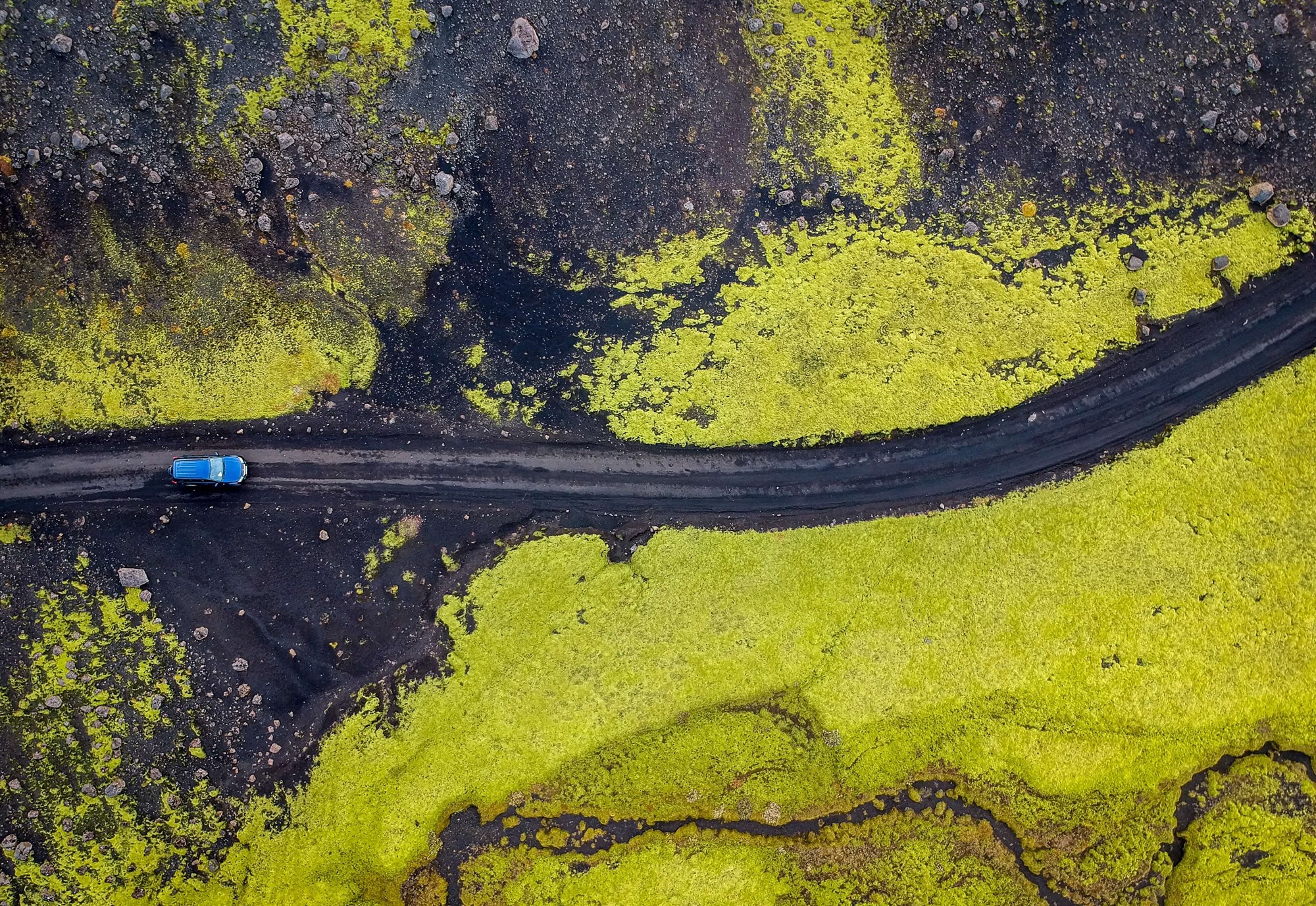 These types of cover are standard across all European countries and are often included in the rental price, although this varies between companies so it is advisable to always check carefully. Sometimes, the Third Party Liability is bundled together with the 'Collision Damage Waiver' in the terms so be sure to carefully check the documentation your car rental company provides.
What is Third Party Liability?
Third Party Liability is protection against claims from someone else (a third party). TPL covers any accidental damage to another vehicle or property, and injury you may cause to another person when driving the rental car, including the passengers inside your car. 
In Iceland, Third Party Liability insurance is the only cover that is legally required, and is therefore usually included for free when you hire a rental car. If a car rental company tries to offer TPL to you as optional insurance for an added cost, consider this a warning sign.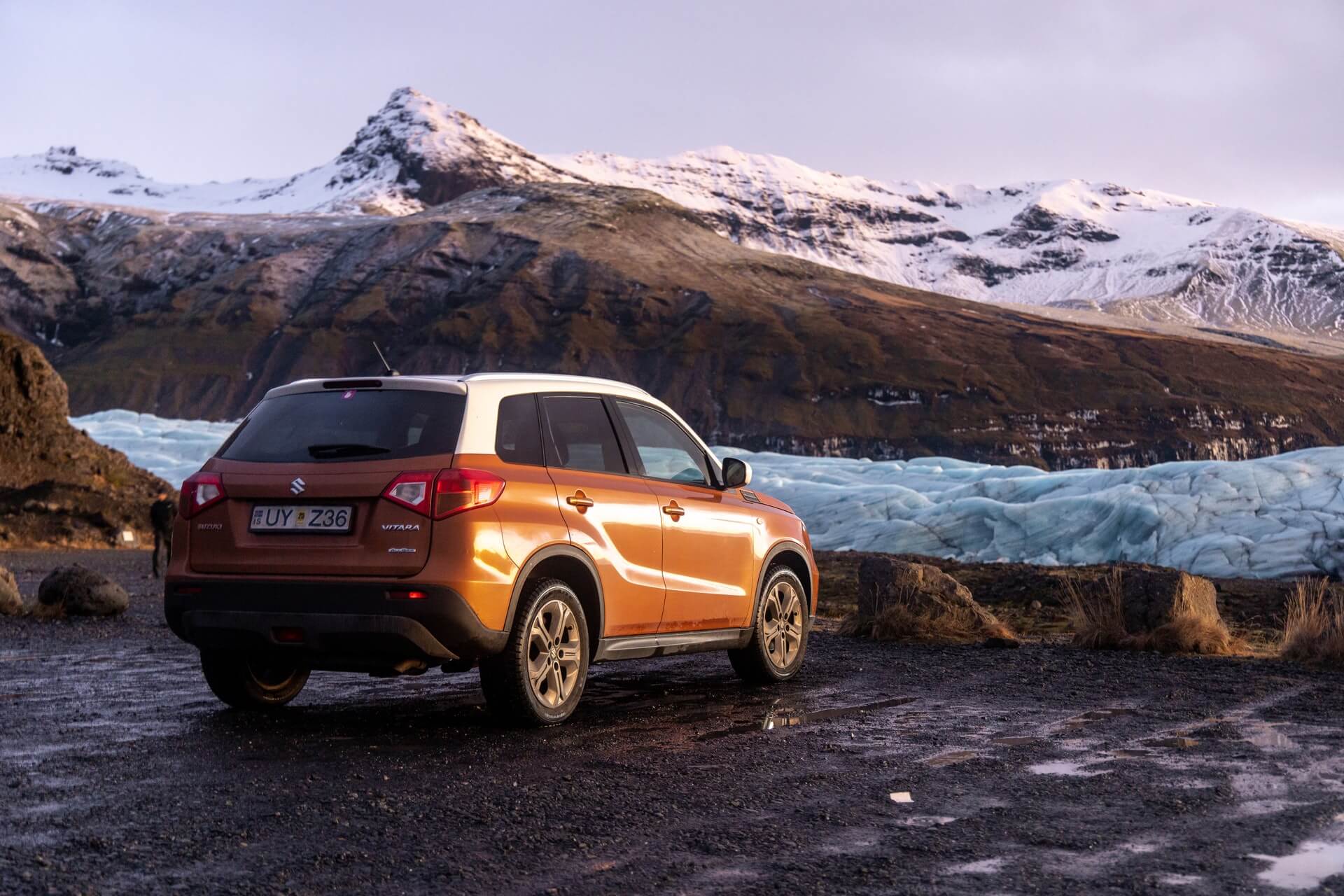 What is a Collision Damage Waiver?
Collision Damage Waiver, or CDW, is the rental car company agreeing to waive its right to consider you fully liable for the damages to the rental car while it is in your possession. The CDW insurance covers the majority of the damage leaving you with a set self-risk or excess amount that you would be liable to pay in the event of damage to the vehicle. 
Some car rental companies offer what's known as a Super Collision Damage Waiver either as standard or as an upgraded level of cover. The Super CDW significantly reduces your self-risk amount, meaning the sum you could pay in the event of damage to your rental car would be much lower.
Because driving in Iceland carries a high risk of sustaining damage to vehicles due to difficult road and weather conditions, a Super Collision Damage Waiver is advantageous for giving you peace of mind and preventing even higher expenses if any damage were to occur.
The Collision Damage Waiver usually only covers damage to the body of the vehicle in the event of an accident and often won't include water damage, damage to the undercarriage, tires, headlights, windscreen and windows, wind damage to the doors or negligence. If you are found to have been driving whilst intoxicated, the CDW will inevitably be invalidated. 
What exactly is covered under the CDW can vary depending on the rental company, so it's important to study the car rental's terms carefully.
Here at Lotus Car Rental, we want all of our customers to experience the wonders of Iceland without the threat of a large repair bill, which is why we are proud to offer all customers Super Collision Damage Waiver coverage at no extra cost through each of our unmatched rental car insurance packages.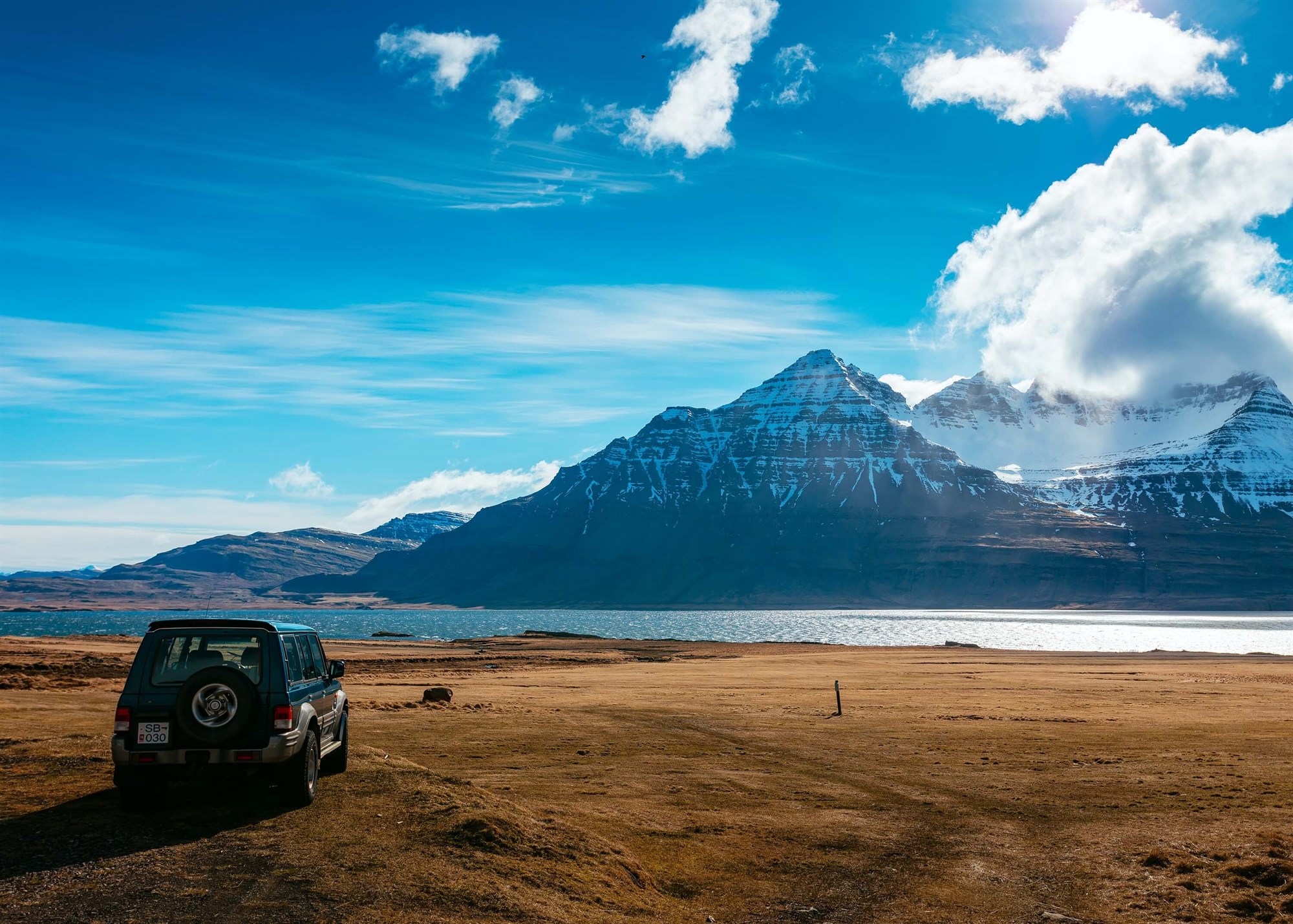 Types of insurance cover for renting a car in Iceland
As already mentioned, the threats posed to your rental vehicle in Iceland are much greater and more varied than almost any other country in the world, which is why most car rental companies offer a range of additional insurance cover options to protect against specific types of damage that can occur that would not be covered by TPL and the CDW. 
This section will run through the various types of specific rental car insurance in Iceland and the situations in which you may want to consider purchasing extra cover.
Sand and ash protection
Due to the vast amount of sand fields and leftover volcanic ash that can be swept up during windy conditions, sand and ash in Iceland poses a significant risk of damage to your rental car's windows, paintwork, wheels, and lights. 
The period between February and April is when you're most likely to be struck by wind carrying sand and ash, although there is a risk of this occurring all year round, especially along the South Coast. 
Due to the common nature of sand and ash strikes all year round in Iceland and this type of damage not being covered under the CDW, we strongly recommend having this cover if you are planning on taking your rental car outside of towns and into the countryside.
Gravel Protection
Iceland has 8,000 miles of road, and visitors may be surprised to learn that less than half of them are paved. Many roads outside of the main towns have a loose gravel surface which can result in paintwork and windscreen damage from loose stones shooting up from a car in front or going in the opposite direction.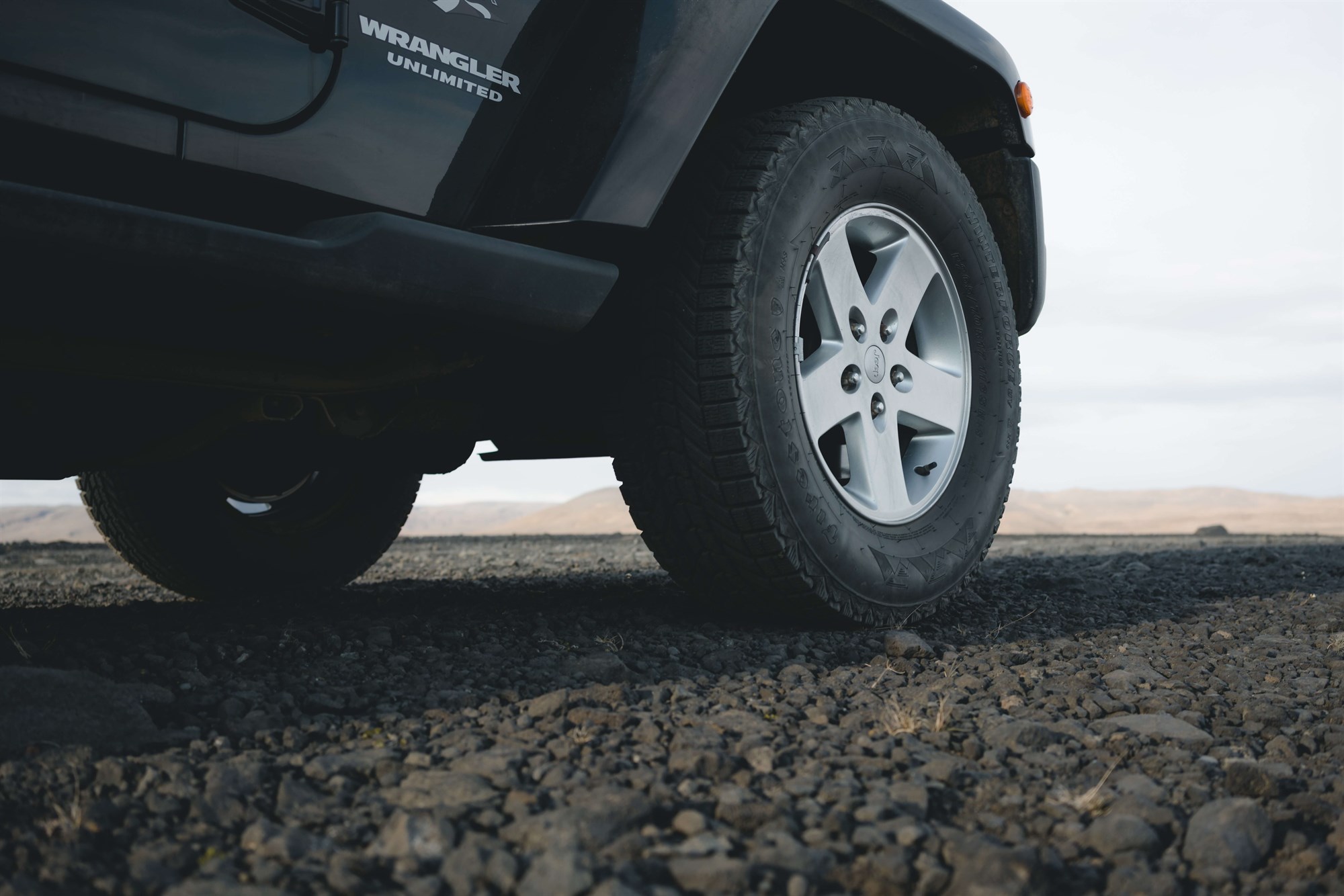 If you plan on staying within Reykjavik, gravel protection is probably not worth investing in, but if you are venturing into the countryside along the South Coast or the Golden Circle, it would be sensible to have this type of cover. If you intend to use the Ring road or any F-road (Highland Roads), we strongly recommend taking out gravel protection due to the strong possibility of incurring serious damage from gravel, regardless of how carefully you drive.
F-roads insurance and river crossing protection
Damage that may occur as a result of driving on F-roads, such as damage to the chassis or undercarriage requires separate additional cover and you must inform the rental company if you intend to drive on an F-road as they can provide you with a suitable 4x4 vehicle. 
As the majority of F-roads have at least one river crossing, it is important to note that many car rental companies do not include protection against water damage with their F-road insurance and you may be risking a large fee for water damage, in addition to any towing/rescue costs. When crossing a river, you will need to drive with care and assess the risk before driving through.
Here at Lotus Car Rental, we want you to enjoy your time exploring Iceland without the worry of huge repair fees for damage not covered by regular car rental insurance policies, which is why we are one of the only rental car companies in Iceland to offer river crossing protection as part of our unrivaled Platinum insurance package that gives our customers the ultimate peace of mind when driving around Iceland.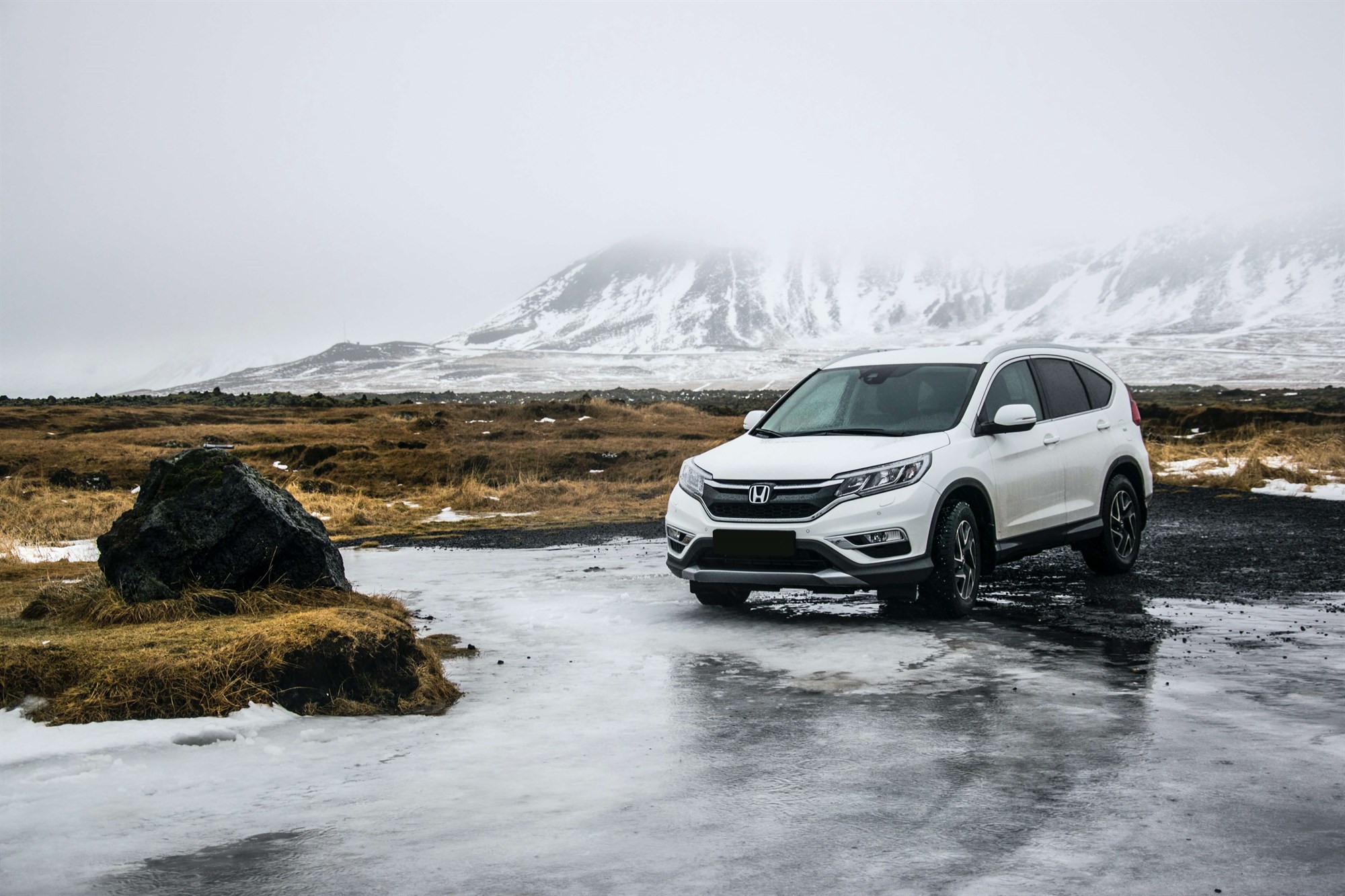 Additional Iceland rental car insurance options
While the various types of insurance we have been through cover the majority of potential damages that can occur when hiring a car in Iceland, there are still some types of cover usually only included in the most premium rental car cover packages.
Tyre insurance
Tyre insurance is relatively self-explanatory. This insurance usually covers both the tyres and wheels and is recommended for those travelling on loose surfaces or F-roads where they are at a greater risk of punctures and wheel damage. 
Damage caused by animals
It is an unfortunate reality that with plenty of free-roaming livestock in Iceland, accidents with animals occur more regularly than you think. No CDW or regular car rental insurance in Iceland covers damage to the vehicle done by animals, so if you are planning on doing lots of driving in the Icelandic countryside, you may want to consider purchasing this additional insurance.
Towing costs
In the instance where you break down or damage your vehicle to the point where it cannot be driven and require a tow truck, you will be liable for a very large fee if you do not have insurance that covers towing costs. Towing costs in Iceland can be very expensive (up to 600.000 ISK) and by having this insurance, you will only be liable for a fraction of the full cost. 
Lotus Car Rental's unrivaled rental car insurance packages offer a variety of levels of cover, from our free Silver insurance package that includes Third Party Liability, Super Collision Damage Waiver, and theft protection cover all the way up to our Platinum insurance cover which includes every type of cover mentioned in this article including damage caused by animals and towing costs with 0.0 ISK self-risk, meaning you wouldn't have to pay anything towards damages with this cover.* 
For more information regarding our rental car insurance offering, check out our rental car insurance Q&A.
Iceland Car Rental Insurance FAQs
Do you need extra insurance when renting a car in Iceland?
The level of rental car insurance cover you need in Iceland depends a lot on where you intend on using the rental car. If you intend to stay within Reykjavik, it is unlikely that purchasing gravel and sand and ash protection insurance is worth your while. If you are travelling in more rural areas with poorly maintained road surfaces, it is always advisable to purchase extra insurance to protect you against large repair bills.
You are not legally required to have any extra insurance cover other than Third Party Liability, so whether you choose to purchase insurance, or run the risk of large repair bills is entirely down to the person renting the vehicle, although for financial security and peace of mind, it is always advisable you purchase sufficient insurance cover when renting a vehicle.
What Is self-risk?
Self-risk can be confusing for some people as they may know it as a deductible or excess. It is essentially the maximum amount you would be liable for the damages that your insurance covers.
Each insurance has its own self-risk amount, and some may even have no self-risk at all. As previously mentioned, a Super Collision Damage Waiver will have a much lower self-risk amount than the standard CDW.
If you are purchasing an insurance bundle with 0 self-risk, be sure to check the terms or contact the supplier to understand exactly what damages this cover as they do not always include water damage and undercarriage damage.
What do I do if my rental car gets damaged in Iceland?
As soon as you notice any damage, get in touch with your rental car company. They will let you know what you need to do. They will also be able to arrange roadside assistance or a replacement car should you need one. 
If you have purchased the relevant insurance to cover any damage, you will probably only have to pay any self-risk amount agreed in the policy. If you have bought insurance from a third party or through a credit card, you will have to pay the rental company for the repairs or replacement car first and then claim the money back from your insurer. 
How do I buy sand & ash or gravel protection insurance? 
You can purchase sand & ash, gravel protection, and any other additional type of insurance when you book the car, through a separate insurance provider online, or at the rental counter when you pick up your car.
When buying insurance at the counter, you may be required to pay in the local Icelandic currency, Krona (ISK). Some rental companies accept Euros to make things easier for international customers although it is always recommended you check before setting off.
* A fee of 35,000 ISK is deductible for towing costs with the Platinum insurance package.