How to Drive on F-Roads in Iceland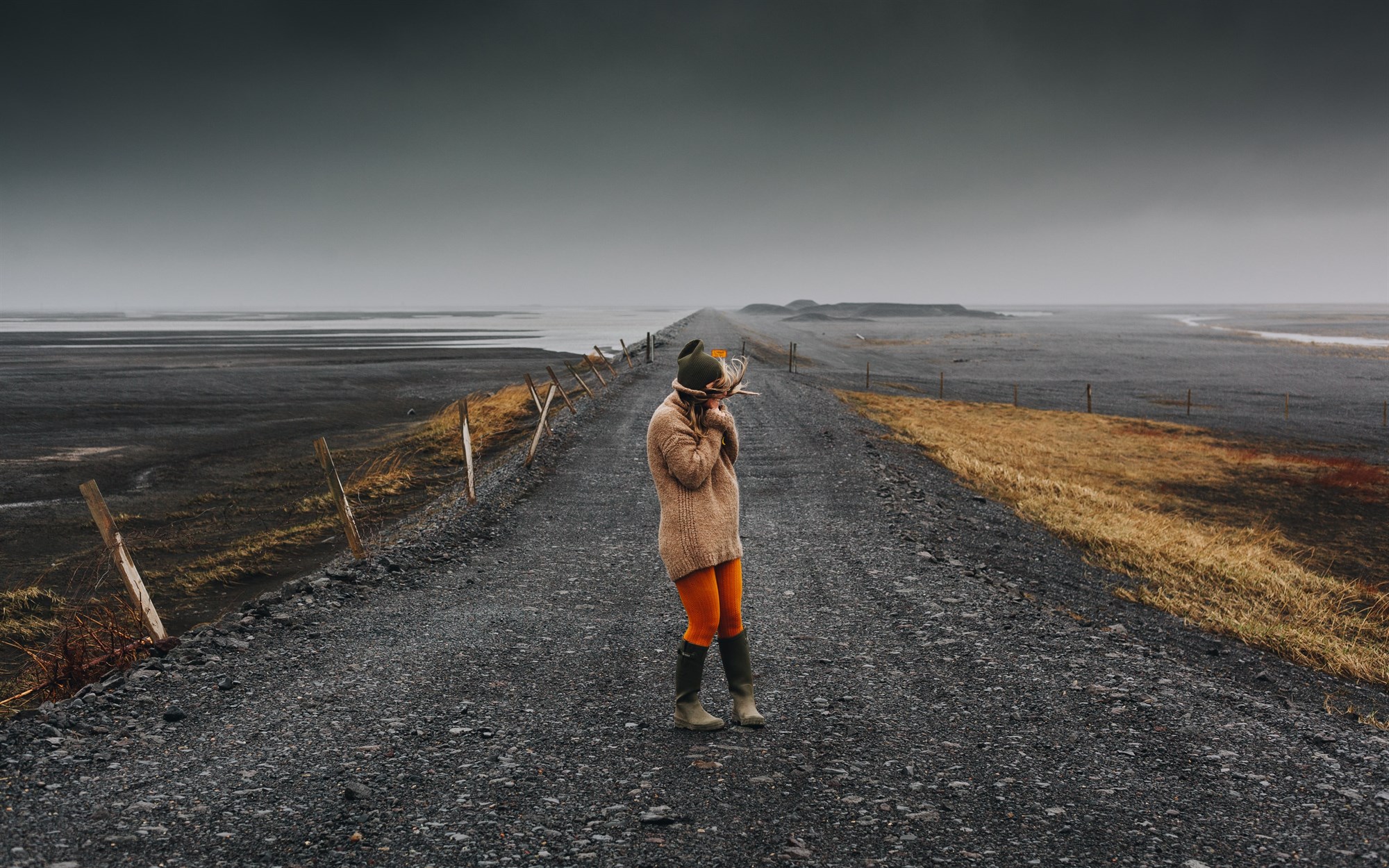 A woman stood on a gravel f road in Iceland
To actually make the journey to much of the highland region, you'll have to traverse a number of designated F-Roads. F-Roads have been determined by the Icelandic Road Administration to be potentially hazardous, therefore requiring a specific calibre of vehicle to ensure safe travel. This means a 4x4 or four-wheel drive vehicle is a must-have. 
If you attempt to drive a 2wd vehicle on these roads, you could be in breach of Icelandic traffic law, resulting in a fine. Furthermore, rented cars and trucks not suitable for f-road travel will not be covered in your insurance package. This is a standard practice to protect both the company and individual from issues that may arise. 
What are F-Roads?
F-roads can take many shapes and forms, although they are generally described as unpaved roads or tracks that are not maintained in the same way that the main road system spanning Iceland is. This means that you have to expect the unexpected and won't truly know the state of an f-road until you see it. With that said, there are information services available to check road states (call 1777 for additional information about specific roads) and all f-roads are mapped and monitored for public visibility.
Conditions of f-roads can range from the following;
Loose gravel and/or rocky terrain

Uneven surfaces

Fords or rivers that potentially frozen over or coursing at high speeds

Poor quality surfaces with potholes or cracks

Steep inclines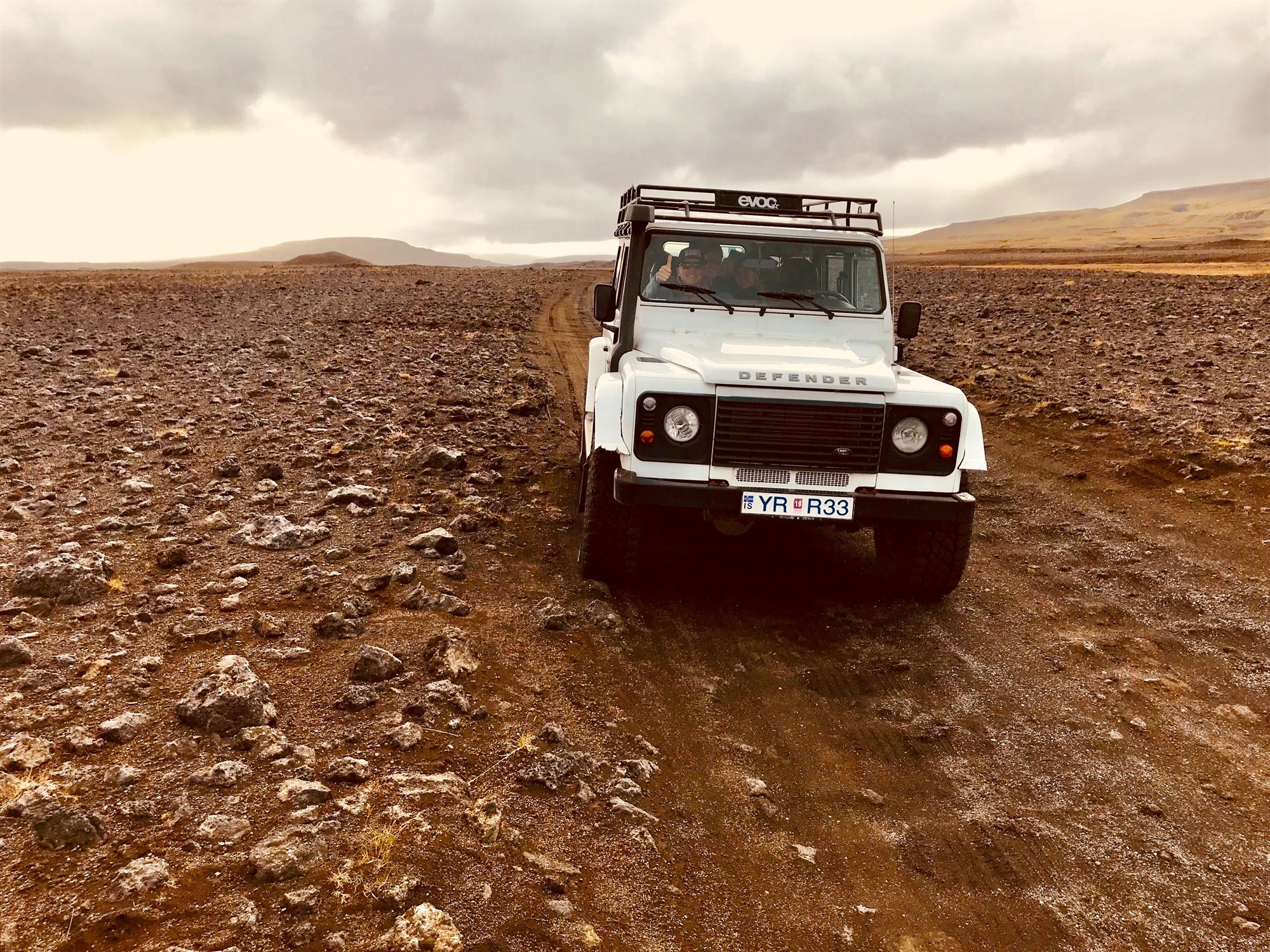 To further complicate the matter, f-roads are often located in places where mobile network coverage can be unreliable, so you may be unable to contact somebody for help in the worst-case scenario. The emergency contact number is 112 and should be available even without a mobile signal.
How to drive on f-roads safely and is it difficult?
Driving on an f-road is certainly much different to the highways and roads you'll be used to at home. Unpredictable weather and terrain will tax your skills as a driver, so it is important to be confident in your ability at all times. Fortunately, there are a number of ways to mitigate the risks and get the most out of your Icelandic adventure. Some of this guidance comes directly from official sources and some from our years of experience as a car rental service in Iceland. 
Familiarize yourself with your vehicle before driving on difficult terrain

If possible, travel in a pair of vehicles in case of an emergency situation

Try to keep someone informed of your travel route and overall plans

Review the condition of the roads you are travelling on ahead of time. Call 1777 for up-to-date weather and road information - condition, open times - across Iceland

Do not drive off-road under any circumstances

Keep your vehicle topped up with fuel to safeguard against breaking down or running empty in hazardous locations

Be sure to carry sufficient supplies of food and water whenever you travel the highlands

Always keep a map handy as a reference for your travels. An up-to-date map of roads and conditions can be found

here

If you are using your phone as a GPS, be sure to download the area into your offline maps for best performance without mobile signal
Why drive on f-roads?
It might all sound like a bit of a chore at this point, but we absolutely guarantee that the sights, sounds and vistas you'll experience are truly unmissable. The highland is home to a number of unique locations, each different from the last. Some of our top recommended places to visit in the Iceland highlands include:
One of the most popular hiking areas in all of Iceland and named after the Norse God Thor, this gorgeous mountain ridge is flanked by three glaciers and rivers. 
One of the most active volcanoes in Iceland, with eruptions dating back to 874, this incredible spectacle was once known as the 'gateway to hell'.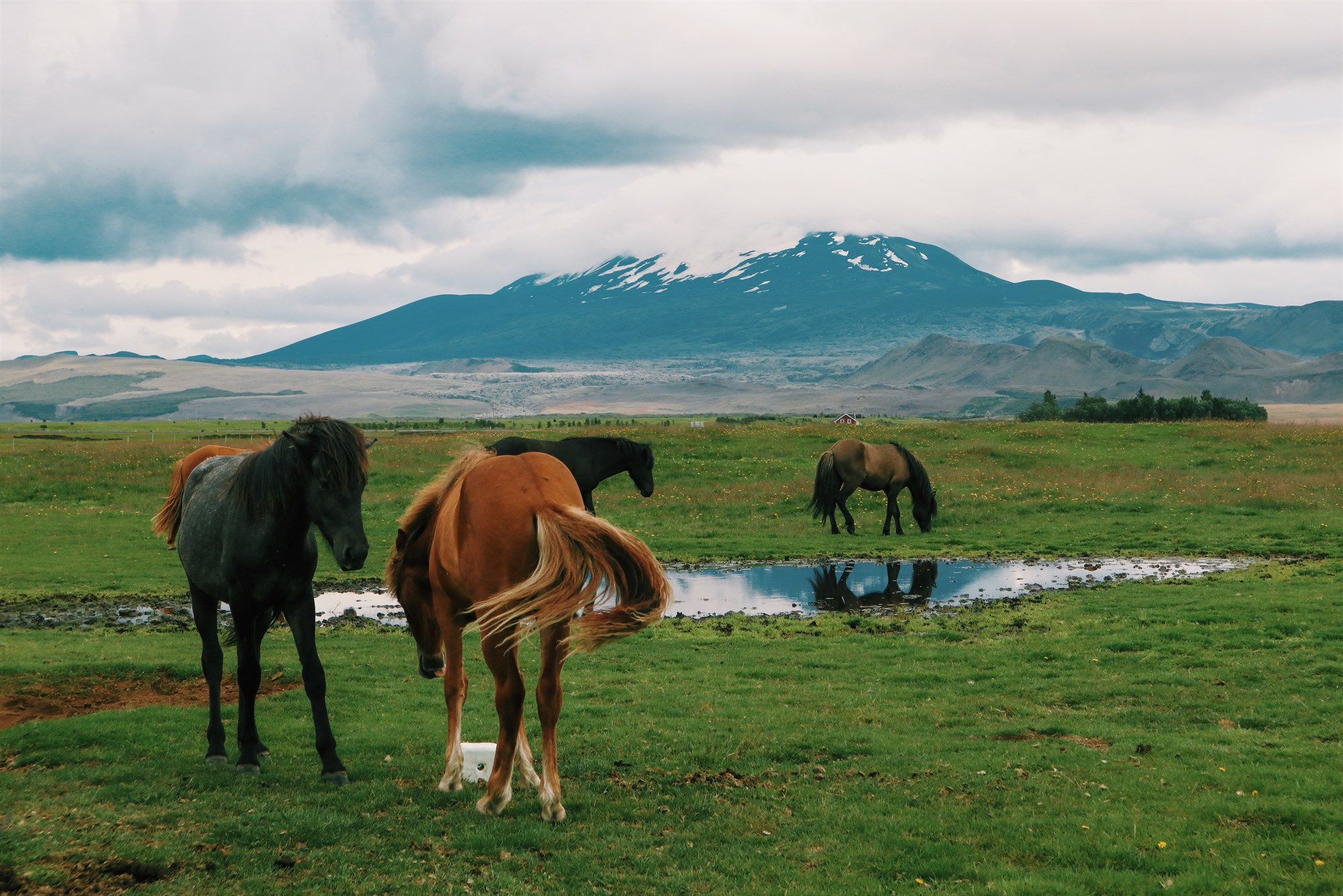 With the nickname 'Queen of Icelandic Mountains', you'd expect something pretty grand. Fortunately, this remote mountain is so prolific in Iceland it's been voted as the national mountain. It was first scaled only in 1908, years after the populace was aware of it. 
There are so many incredible places to explore within the highlands of Iceland that you shouldn't shy away from the challenge - especially if you have an adventurous bone in your body! 
When do f-roads open in Iceland?
Due to the extreme weather during winter seasons, f-roads are only open to the public for specific periods of the year, mostly in the summer months. The Icelandic Road Administration publishes the opening dates each year to ensure motorists are fully appraised on where and when they can travel. This information has been included in our table below.
Mountain Roads
(2015 - 2019)
Earliest opening date
Latest opening date
Opening date median
Lakagígar, F206
14th June
9th July
24th June
Fjallabaksleið nyrðri, F208

1. Sigalda - Landmannalaugar
24th May
26th June
12th June
2. Laugar - Eldgjá
14th June
17th July
29th June
3. Eldgjá - Skaftártunga
5th June
26th June
15th June
Fjallabaksleið syrðri, F210
1. Keldur - Hvanngil
21st June
17th July
5th July
2. Hvanngil - Skaftártunga
28th June
23rd July
7th July
Langmannaleið (Dómad.) F225
28th May
3rd July
23 June
Emstruleið, F261
21st June
10th July
3rd July
Kjalvegur, 35
1. Gulfoss - Hveravellir
24th June
1st July
12th June
2. Hveravellir - Blönduvirkjun
22nd May
25th June
7th June
Sprengisandur, F26
1. Hrauneyjar - Nyidalur
20th June
10th July
29th June
2. Nyidalur - Bárðardalur
20th June
10th July
29th June
Skagafjarðarleið, F752
26th June
16th July
5th July
Eyjafjarðarleið, F821
28th June
24th July
19th June
Öskjuleið, F88
1. Inn að Herðubreiðarlindum
14th June
26th June
19th June
2. Herðubreiðarlindum - Dreki
14th June
26th June
19th June
Öskjuvatnsvegur, F862
14th June
24th July
24th June
Vesturd. (Hljóðaklettar), F862
12th June
24th June
7th June
Kverkfjalaleið, F902
14th June
26th June
18th June
Arnardalsleið, F905
11th June
26th June
17th June
Uxahryggjavegur, 52
16th April
11th May
1st May
Kaldadalsvegur, 550
1st June
7th July
7th June
Additional tips for Driving Around Iceland
We hope this guide has helped to educate about driving in and around Iceland, specifically when looking to drive on f-roads. For additional information about driving and other information about your journey to Iceland, please see our guides below.