The Climates and Seasons of Iceland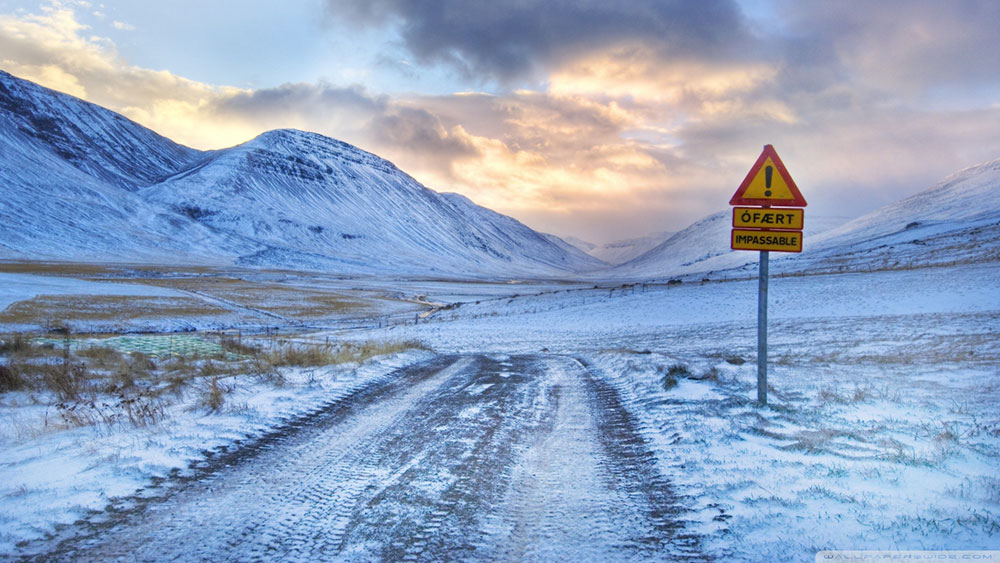 Iceland is undoubtedly an incredible trip destination, owed in part to the stunning sights and unique climate. Even so, many believe that Iceland is a scarily cold place all the time, with visions of endless snowfall and icy temperatures all year round, which could put some would-be travelers off from visiting this Nordic gem. 
The reality is actually far more diverse, with a range of different weathers, temperatures and climates to experience as the seasons come and go. In fact, the weather is so temperamental in Iceland that you can expect to experience a gamut of conditions on a day-to-day basis - enough to keep you on your toes during your stay! 
So when is the best time to visit Iceland? We've written this guide to discuss the different seasons in the year, what to expect weather-wise and how it might impact your trip. 
Want to skip to a specific section in this article? Use the jump links below:
ICELAND'S SEASONS EXPLAINED
Each of Iceland's seasons comes with its own average temperatures and dominant weather patterns, so we've broken them down individually to give you an idea of what to expect during your trip and whether to pack the thermals or not.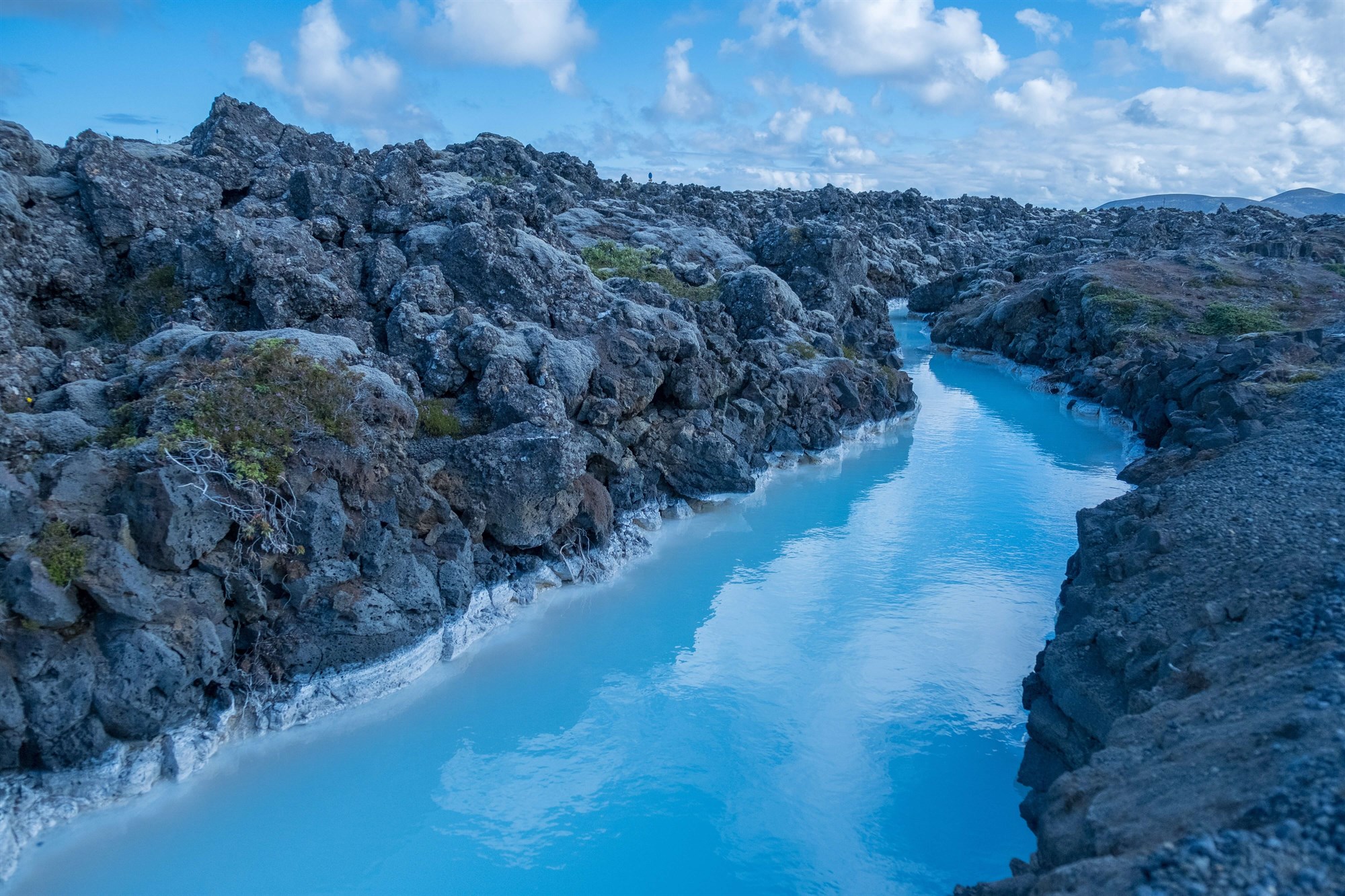 SUMMER CLIMATE IN ICELAND - JUNE, JULY, AUGUST, AND SEPTEMBER
As the most obvious choice for a trip to Iceland, we're happy to say that an Icelandic summer is a wonderful experience for visitors. Whilst the temperature never really gets to an uncomfortable level, it typically will range between 40F (5C) and 58F (15C), so you'll be comfortable as you explore the breadth of nature and activities to explore.
F-roads are all generally open and there are a number of incredible sights to see, including the Northern Lights at the very tail-end of summer and the Midnight Sun - a phenomenon where it is daylight nearly 24 hours in a row. With that said, tourism is at its height during this season, so if you're keen to get away from the crowd and step off the beaten path, this might not be the time for your visit. 
Summer is ideal for: 
Given the location of Iceland to the earth's axis, you can expect up to 21 hours of sunlight on some of the sunniest days of the year, with sunrises and sunsets at times such as:
June 1: Sunrise at 3:30am and sunset at 11:30pm
July 1: Sunrise at 3:05am and sunset at 11:55pm
August 1: Sunrise at 4:35am and sunset at 10:30pm
FALL CLIMATE IN ICELAND - SEPTEMBER, OCTOBER, NOVEMBER AND DECEMBER
The general temperature drops as we head into fall, leading to a wider range of weather patterns - the famed erratic Icelandic weather will start to show and you'll experience the full range of what's on offer. For this reason, we recommend packing a good selection of clothes suitable for all types of weather - sun, rain, snow, wind - and be ready to adjust your plans should the weather have other ideas.
Temperatures do range between 30F (0C) and 50F (10C), gradually getting colder as December approaches, and many of the cultural events that pause for the tourist bustle begin to reopen, so you can get a real taste of true Icelandic culture if you set your sights on a fall vacation in Iceland. For this reason, we recommend coming to Iceland in the Fall if you're into: 
Day hikes into the Highland regions or mountaintops (there are overnight hikes and camping trips available during the warmer months)
Boat tours of the Jökulsárlón glacier lagoon are open until the end of October, where you can see icebergs slowly moving towards the ocean
River rafting, glacier tours, and even some whale-watching if you're lucky!
The days start to shrink quite quickly as we exit summer, with day lengths ranging from: 
September 1: Sunrise at 6:10am and sunset at 8:45pm
October 1: Sunrise at 7:35am and sunset at 7:00pm
November 1: Sunrise at 9:10am and sunset at 5:10pm
WINTER CLIMATE IN ICELAND - DECEMBER, JANUARY, FEBRUARY AND MARCH
Undoubtedly, winter brings in the coldest temperatures Iceland has, dropping to approximately 30F (-1C) over the season. Depending on where you go, temperatures will drop to even further extremes, so be sure to pack warm and protect yourself from windchill.
 You're probably wondering, when does it snow in Iceland? The answer for that is almost year-round you can expect the possibility of snow but December and January are the peak months for snowfall. However, the weather is surprisingly mild when compared to winter months across the globe - don't be fooled, however, as snow and wind can still arrive at a moment's notice. 
Daylight is a luxury, with only around 5 hours per day of daylight. For this reason, many F-roads are closed off and a number of entertainment features are unavailable. Don't be put off, however, as some of the most amazing natural sights can only be seen during the winter season. The Icelandic ice caves are one such experience, with entire caves formed from the ice itself! These are completely closed during the summer months, so do consider a winter vacation if you're visiting to make the most of the natural sights.
Winter naturally has the shortest days you'll see, with December and January only experiencing around 4-5 hours of total daylight and day lengths ranging from: 
December 1: Sunrise at 10:45am and sunset at 3:45pm
January 1: Sunrise at 11:20am and sunset at 3:40pm
February 1: Sunrise at 10:10am and sunset at 5:15pm
Don't let that deter you from considering a visit in Winter though; come prepared and it can be a truly magical experience.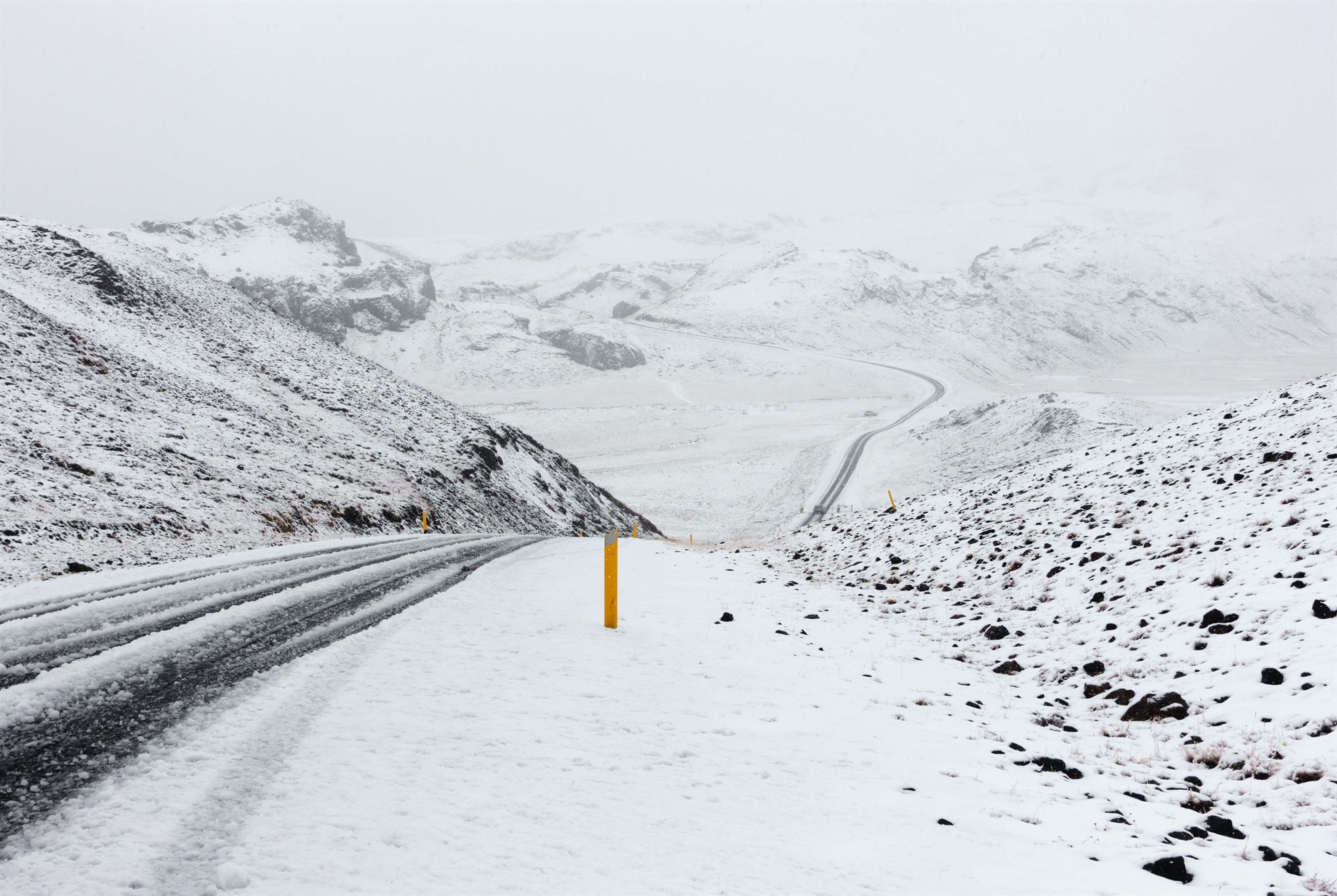 SPRING CLIMATE IN ICELAND - MARCH, APRIL, MAY AND JUNE
Spring brings the rebirth of nature when flowers bloom, birds return from their migration patterns, and the entire country flourishes with an array of green spaces. As the full brunt of tourism has yet to arrive and the temperature is beginning to warm up considerably, spring can be one of the best times to visit Iceland and get the most out of your stay. 
Prices are typically a little lower than in the summer months and a number of exciting activities - from fishing and hiking to whale watching - are on offer for the would-be traveler. If you're unsure about the exact experience you're after, spring offers a little bit of everything Iceland has and is a fantastic choice. 
Spring is the ideal middle ground between all of Iceland's year-round weather spectrum, offering comfortable mild temperatures, decent and (mostly)reliable weather, and even good day lengths, with recorded lengths as follows: 
March 1: Sunrise at 8:35am and sunset at 6:45pm
April 1: Sunrise at 6:45am and sunset at 8:20pm
May 1: Sunrise at 5:00am and sunset at 9:55pm
Best Time to Visit Iceland
The optimal time of year to visit Iceland depends on what you're looking for in your trip. Let's go through each month and what you may want to do.
January in Iceland 
This is one of the quietest periods for tourism which leaves the more popular sites relatively quiet so can give you a more idyllic experience. However, the days are short and dark with sunrise being at 11 am and sunset at 4pm, you have very few daylight hours if you want to enjoy hiking and the views. Which is perfect for viewing the northern lights.
February in Iceland 
February brings cold weather but provides even better conditions to view the northern lights with a snowy backdrop. Orcas also visit during this period so you have an opportunity to witness those magnificent creatures in action. 
March in Iceland 
Features the vernal equinox, which is the transition from winter to spring, usually 21-22. Bringing with it twice as many geomagnetic storms in the weeks before and after. This seeks to excite the Northern lights making them even more ethereal. However, the weather is still chilly as below-zero temperatures are still seen but glimmers of sunshine spread through. In March you'll still be able to see the Orcas and will have the opportunity to go ice-caving and snowshoeing.
April in Iceland 
You will notice a much more spring-like feel to the weather with brighter days and small group tours beginning to come in. But these brighter days and nights make it more difficult to see the Northern lights. It's also important to remember how constantly changing Iceland's weather can be so prepare for anything.
May in Iceland 
May is the month in which Iceland transcends from winter, with tourists and residents up and active. You'll see bars with many patrons, events such as the Myvatn marathon and the Reykjavik art festival. Animal life floods into Iceland as birds migrate back to Iceland so you'll likely see puffins and geese around the coast. Cruises begin to visit as the coastal water defrosts.
June in Iceland
Featuring the midnight sun June is an excellent Icelandic summer experience so ensuring you can darken your room for a peaceful sleep is essential. Whale-watching trips are also prevalent during this time of year as boats head at each day. This is also an excellent time to rent a car in Iceland as roads are clear of ice with long bright days.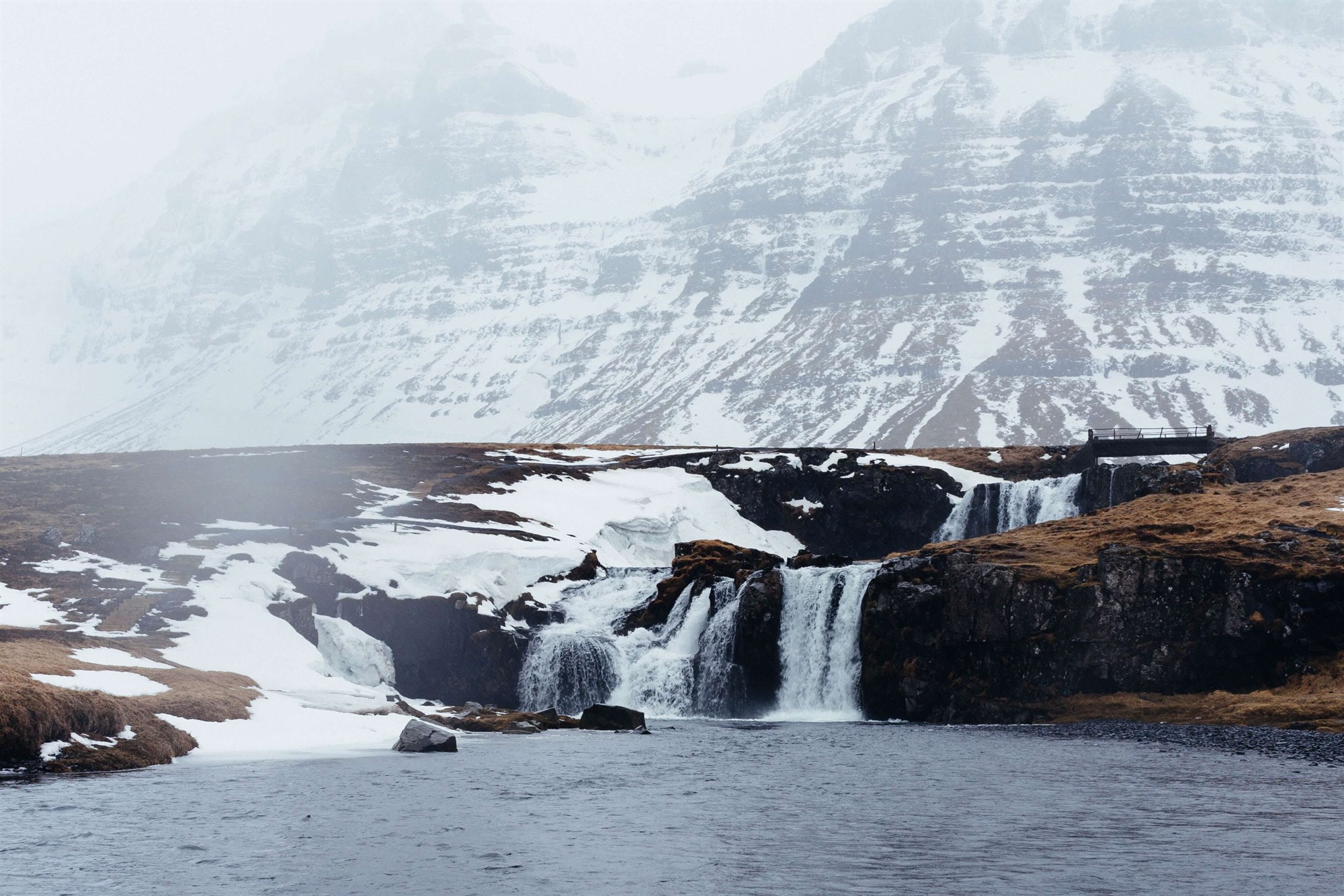 July in Iceland
Days flow on till midnight with the sun rising coming around quickly at 4 am making excellent conditions for campers and outdoor activities such as hiking. With the Laugavegur trail and highlands becoming accessible. The prolonged light also creates amazing opportunities for budding and established photographs to capture some stunning images.
August in Iceland
This is the pinnacle of Iceland's tourism scene with cruise ships coming in droves, summer breaks and celebrations. Reykjavik is bustling with activity and it's important to know that if you plan on visiting the thermal baths, booking in advance can be helpful during this time. This is a time usually rife with outdoor activity so hiking, kayaking and camping are all great options.
September in Iceland
September is one of the best times to visit Iceland if you want to see the Northern Lights due to the sun setting at 8:30pm and the autumn equinox causing geomagnetic storms. However, some smaller roads can tend to be closed due to snow and ice so it is worth planning your journeys carefully.
October in Iceland
Usually the last month that small group tours run as many industries begin to wind down including whale watching as boats are returned to the docks for winter. Most roads are clear as the temperature sits just above freezing. This is an ideal time to visit however if you'd like to avoid busyness or you're a photographer looking to capture scenic landscape stills.
November in Iceland
By November Iceland is fully immersed in winter as nights get much longer with sunlight hours dwindling and freezing weather becoming commonplace. However, the sky is illuminated with the Northern lights during this time. Take a journey out in a 4x4 and venture into the ice caves and warm up in a hot spring as they are less busy during this time.
December in Iceland
Temperatures fall in December while ice and snow become commonplace. Thermal clothing is essential especially to protect you from the icy wind. But it doesn't make Iceland any less desirable in December as you can still enjoy great food and scenery or top off a year by seeing the new year in at one of the many bonfires and firework displays that will take place.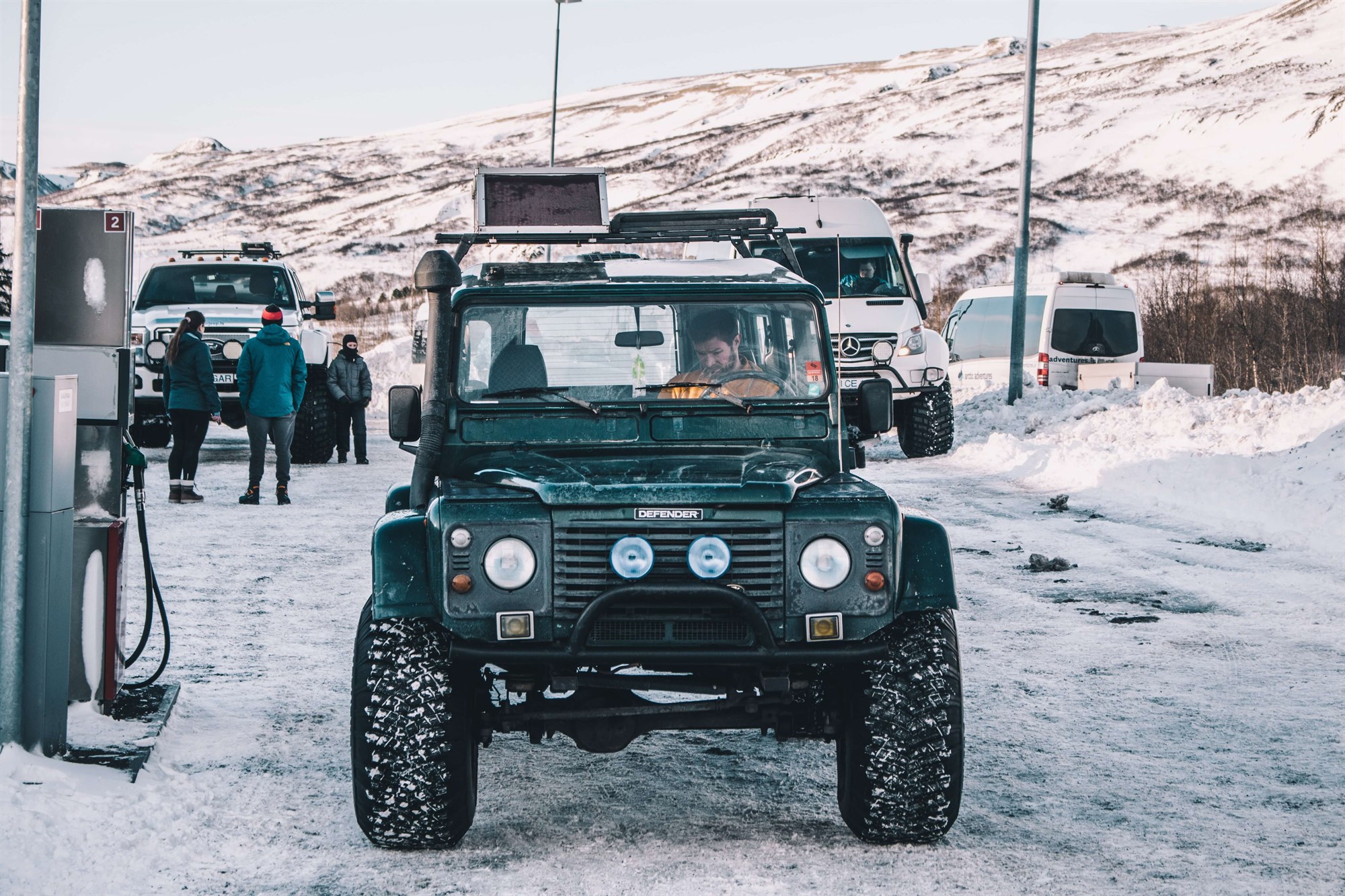 ICELAND WEATHER AND CLIMATE EXPLAINED
Iceland has a unique climate for a number of reasons. Its global location lies directly south of the Arctic Circle - with a very small portion of the landmass actually within its borders - and is completely surrounded by water, with the North Atlantic Sea to the south and the Arctic Ocean to the north.
With so many factors affecting incoming winds and weather patterns, it's not surprising that there is such a fluctuation throughout Iceland's seasons. Furthermore, the weather, precipitation, and overall climate are even slightly different between the north and south of Iceland; the south experiences marginally warmer temperatures and higher average volumes of rainfall throughout the year, whilst the north is generally cooler year-round.
Summary
No matter what time of year you visit Iceland, the best way to get around and make the most of what this truly unique country has to offer is by renting your own vehicle. Start planning your trip today and let us here at Lotus Car Rental handle your personal transport. With great value rental cars and unmatched levels of insurance coverage, as well as airport pickup and drop off, be sure to rent a car in Iceland with us and start planning your adventure today.