12 Most Romantic Things to do in Iceland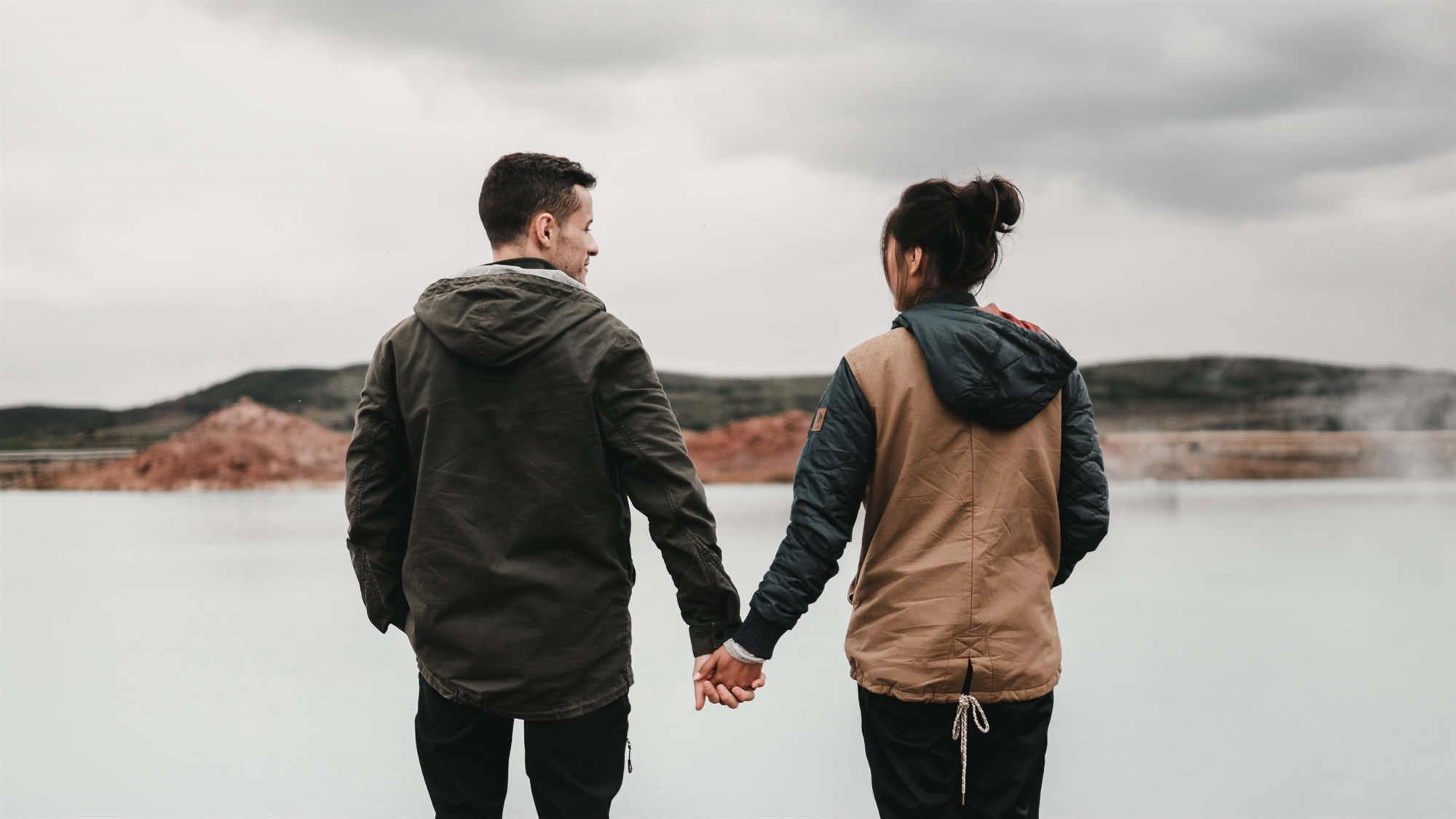 If you're looking to add some romance to your next trip, then you've come to the right place! In this article, we'll be covering the 12 best activities for a romantic getaway in Iceland. From stunning natural wonders and exciting excursions to cozy escapes and unique experiences, we've got something for every couple visiting the land of fire and ice!
1. Take in the Northern Lights
If you are planning a trip to Iceland between October and March you and your partner will likely get a once-in-a-lifetime experience and what's more romantic than that? Sit back in wonder at the grandeur of the Aurora Borealis which you may know as the Northern lights. Sit back in bliss as the sky overflows with shimmering streaks of purple and green.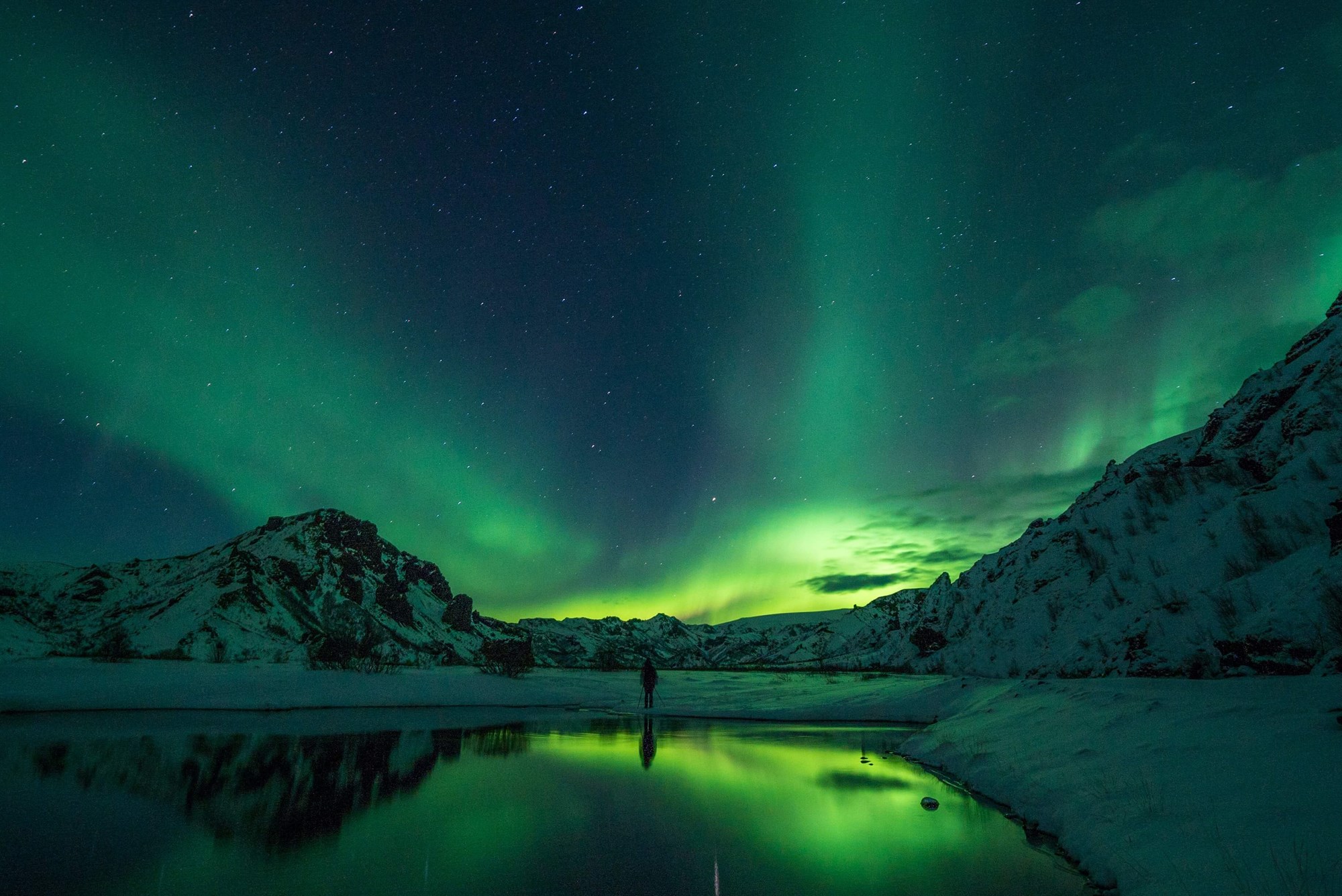 Why not take in the northern lights in an unadulterated view by hiring a camper van for your trip to Iceland so you can park where the view moves you most and cuddle up beneath the lights.
2. Blue Lagoon
This geothermal spa found on the Reykjanes Peninsula in the southwest of Iceland, is just a fifteen-minute drive from Keflavík International Airport and 30 minutes from the capital (Reykjavik), making it the perfect romantic day trip for couples who rent a car in Iceland. Opened in 1987 it is known for its healing qualities as the water is known to soothe skin ailments and with an onsite restaurant, cafe, and spa you can truly experience a romantic day of pampering in Iceland here. It is also open all year round, they offer a variety of packages starting from $50 dollars for the standard package up to $260 for a full treatment.
3. The Endless Sun
The clue is in the name that Iceland won't likely be a romantic getaway focussed on hot days in the Sun. However, in the summer months, it is home to magnificent skies illuminated by the sun's rays. A trip to Iceland between May and August means you'll get to experience long days filled with seemingly endless sunlight. 
A great way to experience this unique phenomenon is by taking a trip to Þingvellir national park along one of Iceland's notorious F-roads. 
4. Glacial Hikes
Don't soak up all the sun and miss out on one of the main beauties of Iceland: the elegant icy plains including guided glacier hikes at Sólheimajökull or Svínafellsjökull located on the south coast of the island.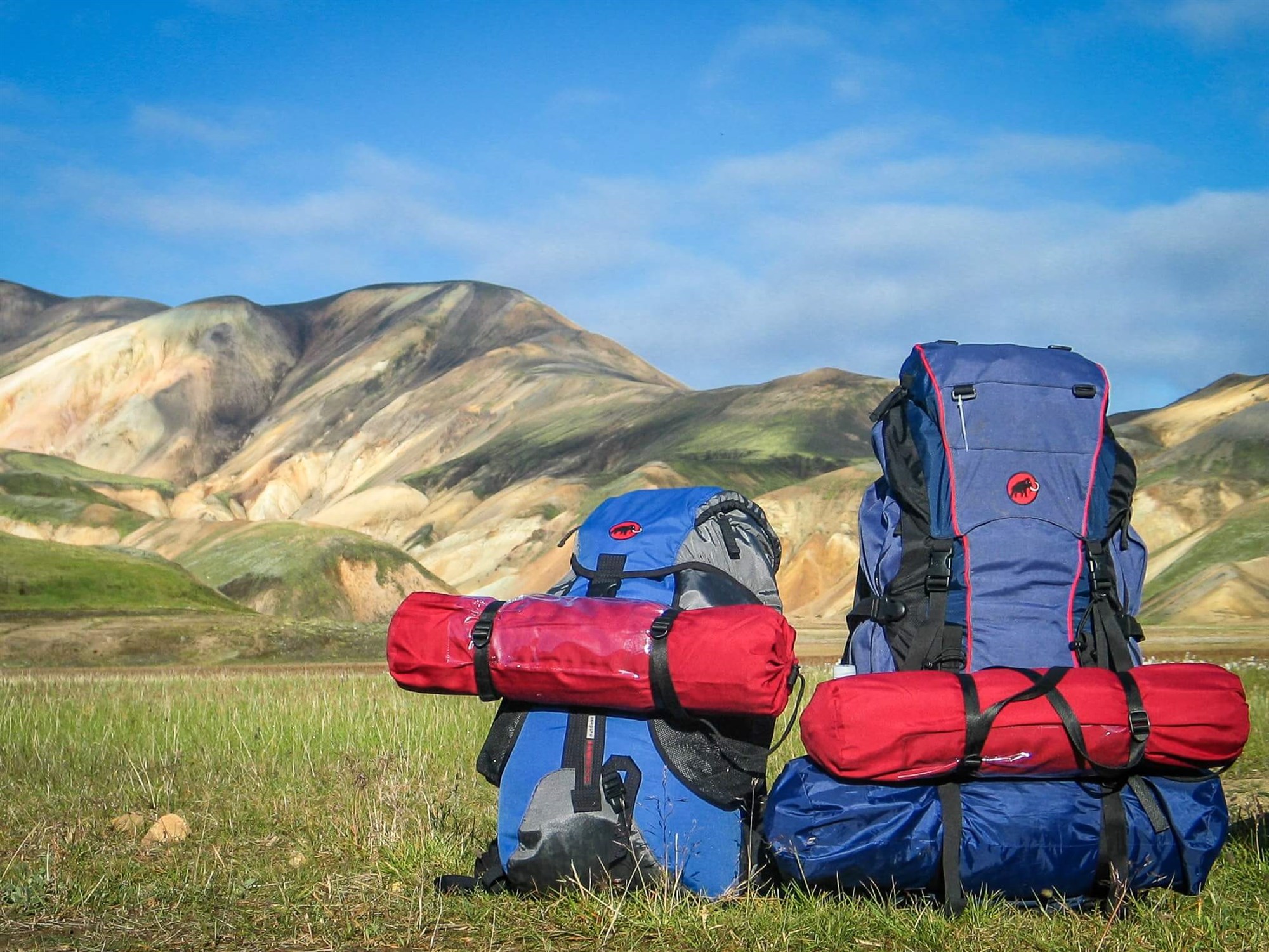 Take a scenic boat tour of the glacier lagoons or take a couple's trip out in kayaks to embrace unobstructed natural beauty. Capture magnificent photographs and make memories of any one of Iceland's icy scenery.
5. Appreciate Icelandic Cuisine
If romance to you is about exquisite meals, whether it is local cuisine or gourmet restaurants, Iceland has it in excess. There is a wide range of food and drink experiences in Reykjavik, including a budding vegan scene, and a tour of the gourmet dining options can help add a romantic touch to your trip to Iceland. Visit the Michelin star restaurant Dill and experience fine dining of Nordic cuisine prepared with the finest local ingredients.
Romantic doesn't necessarily mean fancy or expensive, and if your love language suits grabbing a takeaway and cuddling up in front of a film, Reykjavik's fast-food restaurants are definitely worth exploring.
6. Explore Iceland's Waterfalls
It would be a shame to go on a romantic trip to Iceland and not capture the moment to look back on for years to come. Iceland's breathtaking waterfalls make for an unforgettable photo opportunity no matter the occasion and allow you to create everlasting memories. The cascades of Gullfoss are likely the most notable in the country but there are few scenes as romantic as that of Seljalandsfoss truly a magical sight to behold surrounded by a pathway so you can adventure behind the walls and enjoy an inspiring walk through the mist.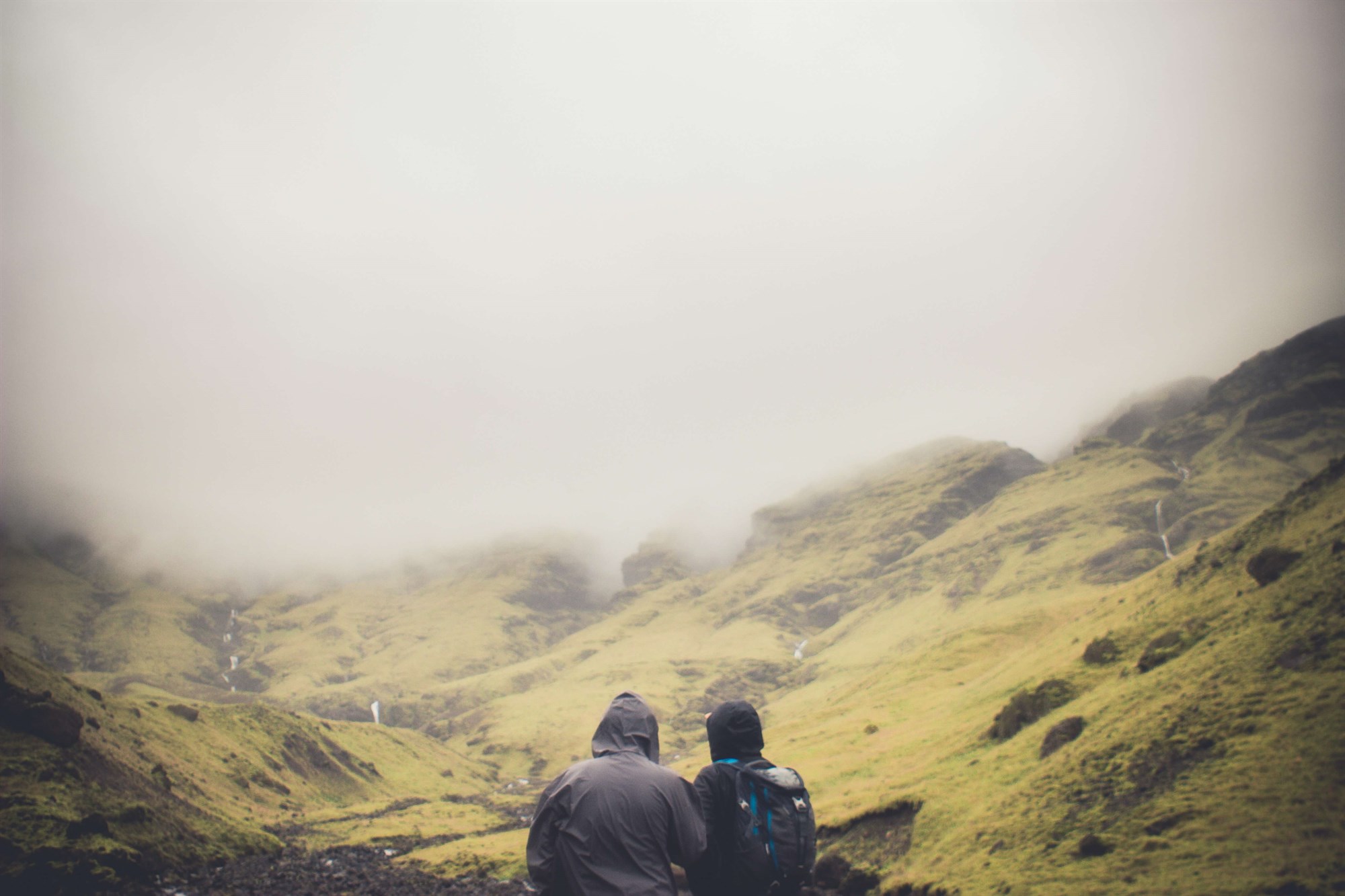 However, if you're looking for colorful and magical views Skógafoss frequently has single or even double rainbows on display for you to bask in.
7. Uncover Local Wildlife
Iceland is a scenic eutopia for animal lovers with horseback riding being a fun and unique way to traverse the tough terrain and take in the opulent views of the stunning Icelandic landscape.
Whale watching in Iceland gives you the unique opportunity to get a once-in-a-lifetime experience. During the summer months, You can get a great view of the whales from the town of Húsavík which is in the north of Iceland.
8. Relax in Natural Hot Springs Like Reykjadur
It's not just the Blue lagoon in terms of hot springs and geothermal baths in Iceland. If you're looking for a lesser-known hot spring there are multiple hotspots for you to discover especially if you're an adventurous couple.
A particularly romantic stop in Iceland is the Landbrotalaug Hot Pot, north of Reykjavík, boasting incredible mountain views from the warmth of the water. 
Another great spot to visit is Reykjadur which offers a beautiful 45-minute hike to bathe and soak in breathtaking views in peaceful serenity and in the company of no one but your significant other. 
9. Luxury Accommodation
Iceland doesn't just offer luxury in truly unique experiences, but you can also stay in magnificent luxury hotels with boutique getaways spread out across the country. Here are a few of our favorites:
These hotels all provide excellent views and romantic scenes for you and your partner, and if you're a fan of luxury, check out our range of luxury cars available to rent in Iceland to make your trip that extra bit more special.
10. Share Local Ice Cream 'Bragðarefur'
Bragðarefur is perfect for those looking to be immersed in the local love scene as what's more romantic than sharing ice cream with someone important? What's more it's not just any ice cream, bragðarefur involves creating your own soft serve with a choice of mixed toppings such as fruit, sauce, and candy so it can be entirely unique to your romance.
11. Walk Along the Coastline
Reykjavik features not only great food but beautifully romantic coastal views. Take a stroll along the coast with your significant other to enjoy the stunning views of boats sailing, the distant view of Videy island, and the magnificent Mt. Esja that watches over the capital day and night.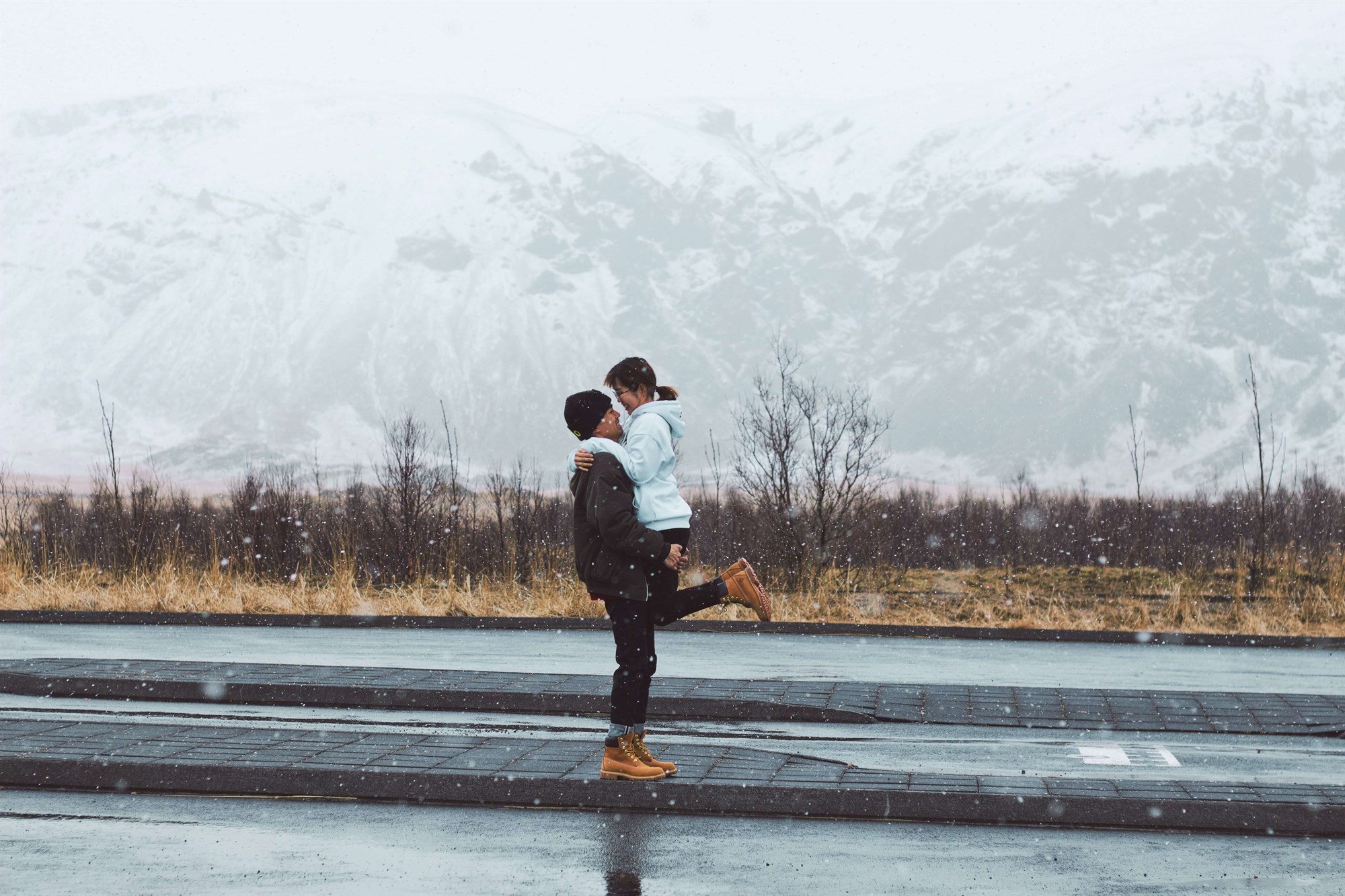 In December, you can get a great view of a beam of light shining into the sky, originating from the Imagine Peace Tower, an outdoor art piece by Yoko Ono dedicated to John Lennon.
12. The Church in Reykjavik
Standing tall over Reykjavik is Hallgrímskirkja, an active parish church with unique historical and architectural beauty. It is a popular destination for tourists and what's more, admission is free!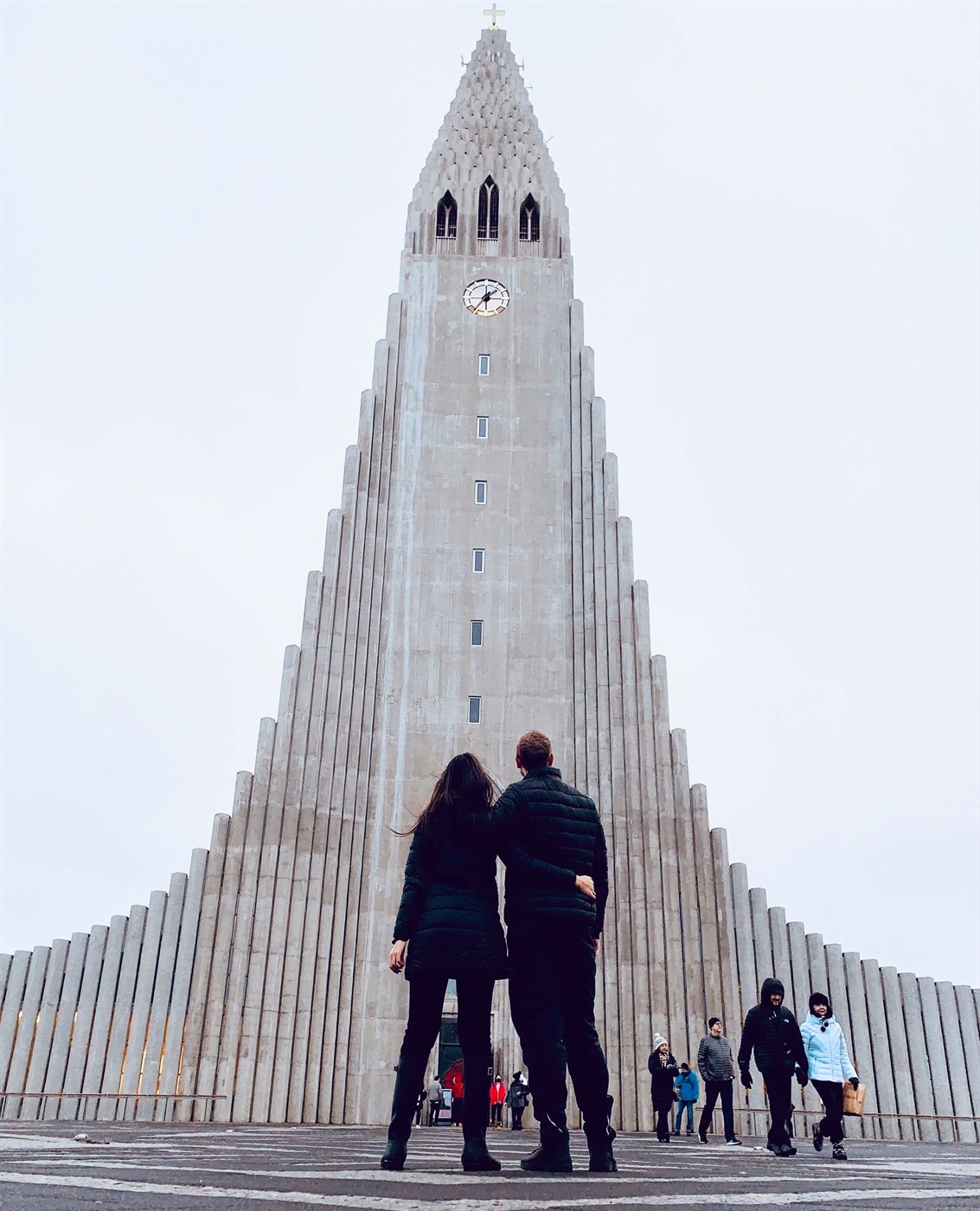 However, if you'd like to visit the tower it costs 1000 ISK equivalent to $7. The tower even features a lift so is easily accessible for most, allowing you to take in excellent panoramic views of Reykjavik which is great for a romantic trip.
Plan Your Romantic Iceland Getaway Today
Are you ready to explore the most romantic places in Iceland? Start planning your trip today and let us here at Lotus Car Rental handle your personal transport. With great value rental cars and unmatched levels of insurance coverage, as well as airport pickup and drop off, be sure to rent a car in Iceland with us and start planning your romantic getaway today.