The 10 Best Restaurants in Iceland You Have to Try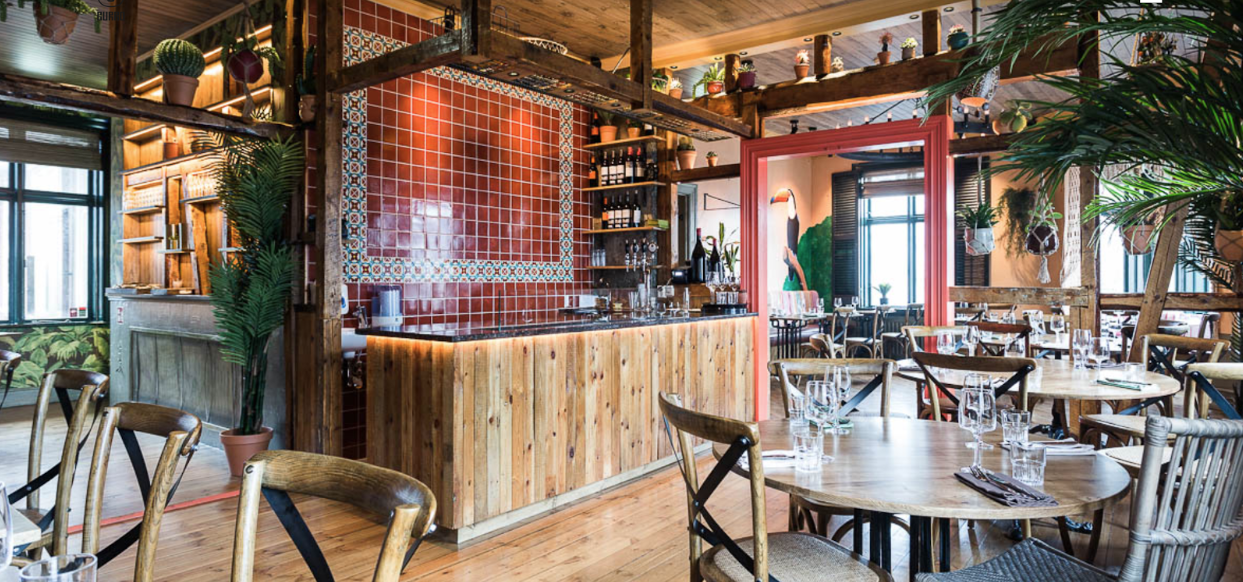 You might expect a list of the 10 best restaurants in Iceland to center solely around Reykjavik. After all, the city center is home to over 60% of Iceland's total population — so that's where the weird but wonderful variety of Icelandic delicacies live, right? Wrong. Visitors are always surprised to learn how much they don't know they don't know about the country. Food in Iceland is no exception.Like everything else in Iceland, it's an exploration into local ingredients combined with Nordic sensibilities, peppered around the country.
From chic bistros to cozy, historic houses hiding the best cuisine, the best restaurants in Iceland are generously sprinkled across its diverse terrain. So strap on your seatbelts, pull out your smartphone, and chart a course for any (or all!) of these 10 best restaurants in Iceland you have to try!
THE BEST RESTAURANTS IN REYKJAVIK
Since you've probably landed in Reykjavik, the capital region and its six municipalities are your first stop. You can access any of these incredible, trend-setting restaurants by bike or foot, though some of these might need reservations. And because you're in Reykjavik, there are a whole score of well-known restaurants that will catch your eye that aren't on this list. Go ahead and explore those as well, if you have time. That said, these five restaurants are a mix of fine dining and iconic staples so you can name-drop when you return home — anyone who's ever been to Iceland will recognize these hotspots.
1) DILL
Opening Hours: Wednesday-Saturday from 6pm-10pm 
Address: Laugavegur 59, 101 Reykjavík, Iceland
Contact: +354 552 1522
First off is the unforgettable DILL. What NOMA is to Denmark, DILL is to Iceland. It's the first and only Michelin star-rated restaurant in the country — so you can imagine that reservations book up fast. 
If you can get your foot in the door, you're likely to get a diverse sampling of the most divine and creative aspects of Nordic and Icelandic cuisine. Open from Wednesdays until Saturdays from 6 pm, the restaurant's limited hours is offset by its decadent, one-of-a-kind menu. Pick from a set menu of five to seven dishes, along with a smattering of tasting dishes or "tapas" before the courses begin to grace your table. Expect modern culinary techniques that push the boundaries of local ingredients. The result is a taste explosion with unlikely pairings such as pork belly with parsnip and honey or pear with almond and birch.
2) Burro
Opening Hours: 7 days a week (Mon-Sun) 5pm-11pm

Address: 1 2. hæð, Veltusund 1, 101 Reykjavík, Iceland
Contact: +354 552 7333
We move swiftly from Nordic to Latin American in the heart of Reykjavik. Is it any surprise, given that Burro is burrowed right under the pun-tastic club venue, Pablo Discobar? 
Irreverent and joyful, celebrating the signature spice of Central and Latin American culture, Burro specializes in serving up small-sized tapas plates, juicy, top-quality steaks, and more traditional dishes like tacos, cassava, ceviche, and empanadas. Its focus on South American fusion cuisine is clearly a local-favorite, but the chefs at Burro also push the envelope now and again with such creations as monkfish with popcorn and cocoa puffs cocktail. Crazy, colorful, and unapologetic, the vibe and eats at Burro are sure to get you in that Latin groove. 
3) Grillmarkadurinn (The Grill Market)
Opening Hours: The kitchen is open from 6pm-9:30pm Sunday - Thursday & from 6pm-10pm Friday & Saturday.
Address: Lækjargata 2a, 101 Reykjavík, Iceland
Contact: +354 571 7777
If you enjoy getting lost in big stone caves, the alley-way atmosphere of Grillmarkadurinn will be familiar to you. 
There's a slight hipster vibe to the ambiance and menu at the earthy and secretive restaurant, so expect a menu that's equally chic and sophisticated, yet unapologetic in its love for the hearty. 
You'd expect steaks to be the order of the day at a place called "The Grill Market," and you'd be right — except that they also offer equally as fantastic seafood, duck, slider burgers, and a rather extensive 8-dish tasting menu. 
4) Sumac Grill and Drinks
Opening Hours: Tuesday to Thursday Kitchen 5:30pm-10pm & Drinks from 4pm-11pm Friday and Saturday Kitchen 5:30pm-11pm & Drinks from 4pm-1am
Address: Laugavegur 28, 101, 101 Reykjavík, Iceland
Contact: +354 537 9900
There is a whole world of cuisine to sample in Iceland. Sumac, true to its Middle Eastern name, focuses on using local, Icelandic ingredients and cooking them with a distinctly Moroccan and Lebanese twist. Which works well, given the region's hearty seafood, meat, dried fruits, and nuts. Like its contemporaries, Sumac features a 7-course "meze" (meal) dinner, also available as a vegan option.  
Expect a blend of traditional spices perfectly tenderizing dishes such as beef cheek tagine and grilled octopus. And for lovers of Arabian cuisine, there are also more familiar numbers like creamy, smoky baba ganoush, hummus, flatbreads, stuffed dates, and roasted cauliflower.
5) Tapas Barinn
Opening Hours: Sunday-Thursday 5pm-11pm and Friday-Saturday 5pm-1am
Address: Vesturgata 3b, 101 Reykjavík, Iceland
Contact: +354 551 2344
What do Icelandic delicacies like puffin, Arctic char, and the delectable skyr taste like when they're re-imagined for a Spanish palate? The result is Tapas Barinn, a lively cellar restaurant nestled in the heart of the harbor area in Reykjavik. Tapas Barinn, true to its name, focuses on "tapas" or snack style dishes. But it can be hard to know what exactly to choose, so the restaurant offers its signature Icelandic Gourmet Feast as well as the "Journey Into the Unknown." The latter being a mysterious selection of dishes that will take tourists and natives alike to another world.
Intrigued? All will be revealed when you order any of these two tasting menus. Here's a hint, though: Expect a whole slew of dishes featuring trout, langoustine, lamb, minke whale, and even Brennivín-based sauces.
THE BEST RESTAURANTS IN HÖFN ICELAND
Höfn is a small but thriving port city, surrounded by the ocean on 3 sides and a slew of amazing restaurants. It is approximately a 5-hour drive from Reykjavik. You may be surprised at the hidden gems this small but populous fishing village has to offer. The best part? Once you're done with your delicious lunch, you can head out for a walk and a view of the distant but imposing glaciers Skálafellsfjökull, Heinabergsjökull, Fláajökull, and Hoffellsjökull lining the horizon. But first, satisfy your appetite at two of the best restaurants in Höfn.
6) Otto Matur & Drykkur
Opening Hours: 7 days a week (Mon-Sun) 11:30am-10pm
Address: Hafnarbraut, Höfn í Hornafirði, Iceland
Contact: +354 478 1818
From the outside, Otto Matur & Drykkur looks completely non-descript. Just another historic building off the main road in Hofn. And that's fine, because the dishes being served on the inside are the true stars.
The building itself used to be an old salt fish factory. The perfect backdrop for a restaurant that focuses on bringing old, forgotten Icelandic dishes back to the modern age.
Because Hofn itself is the jewel of the east coast, you'll see plenty of options on the menu that feature smoked cod and grilled salmon. But there are also delectable new takes on old dishes like Kjötsúpa and Fiskisúpa (meat and fish stew), preserved sheep's head, and Laufabrauð (Icelandic leaf bread). 
The highlight of Otto Matur & Drykkur is that all of their seafood is freshly caught so the flavours burst through. If you are looking for a restaurant in Höfn that will not be crowded with tourists and celebrates the treasures of the Icelandic waters, this is the place to go.
7) Kaffi Hornið
Opening Hours: 7 days a week (Mon-Sun) 11:30am-10pm
Address: Hafnarbraut 42, 780 Höfn í Hornafirði, Iceland

Contact: +354 478 2600
Sort of like an upscale neighborhood restaurant, Kaffi Hornið has a casual, warm, but modern ambiance full of maple panels, cathedral ceilings, and bright lighting. It doesn't pretend to be anything it's not and focuses only on bringing local ingredients to both residents and tourists alike. From sea to table comes their seafood, freshly caught every day. This means that their menu is mostly seasonal, so do not be surprised if a word-of-mouth recommendation from someone who has been before is not on the menu when you visit.
Always on showcase are filling plates of lamb and beef, along with lobster and scallops, when available. There is also a salad bar and plenty of homemade bread to go around.
THE BEST RESTAURANTS IN WESTFJORDS ICELAND
Further up north are the beautiful, silent, and vast lands of the Westfjords. Only a small minority of tourists ever visit this incredible place. You can't really blame them though, as Google Maps won't even give you a route between Reykjavik to the collection of hidden seaside villages that make up this stunning region.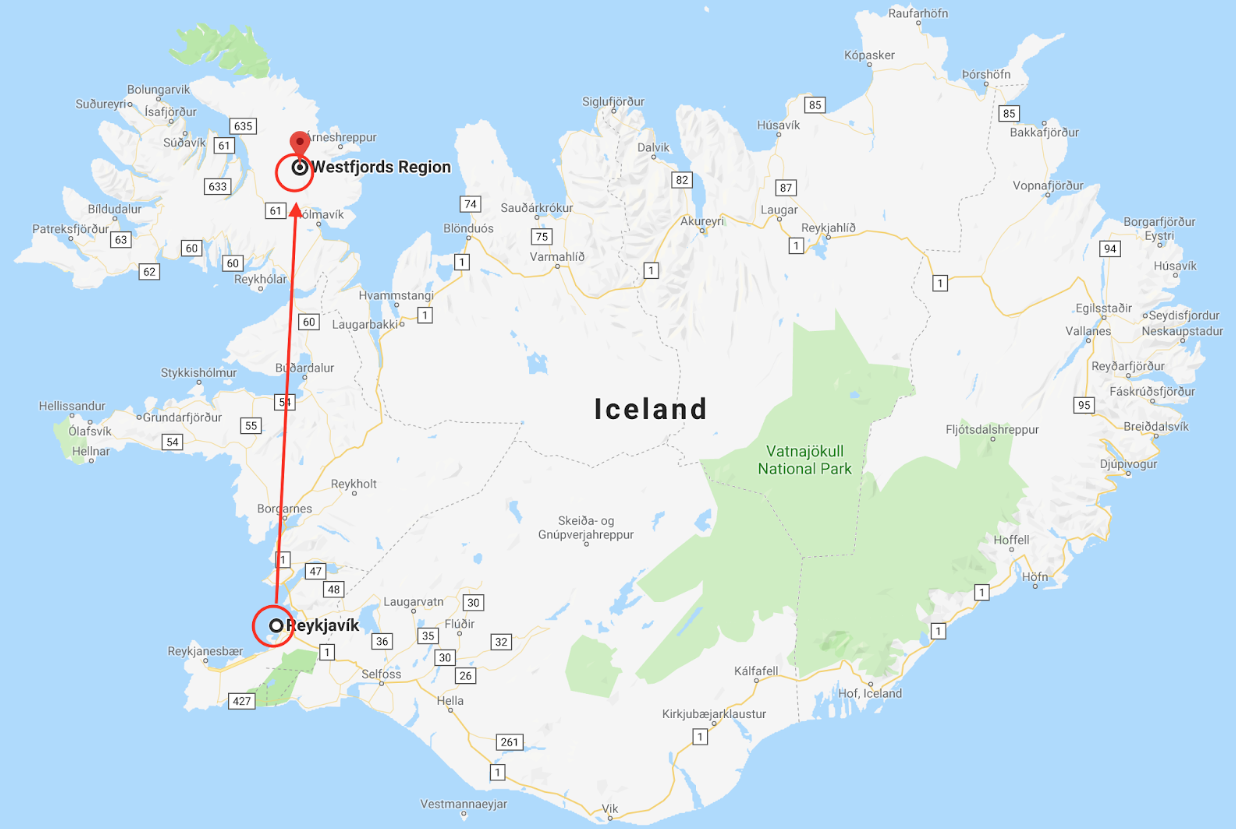 But you — you're the adventurous traveller that wants to eat like the locals, right? Together with a map of Iceland and a rugged 4WD rental vehicle, you can go just about anywhere on the F-roads of Iceland. 
For an excursion to Westfjords, we would recommend renting one of the below 4x4 vehicles:
Your journey to the Westfjords will take you along dirt roads that hug the sheer expanse of coastal fjords, multihued beaches, and jagged bird cliffs. The views are mystical and muted, but wild and untameable. Expect the same kind untouched quality and magic from the region's most popular restaurants.
8) Tjoruhusid Restaurant
Opening Hours: 7 days a week (Mon-Sun) 12pm-12am
Address: Neðstakaupstað, 400 Ísafjörður, Iceland
Contact: +354 456 4419
While you may not encounter many tourists (if any!) in the Westfjords, plenty of native Icelanders travel across the country journey to this region for a taste of Tjoruhusid. It's located in a longhouse, part of what was once a Danish whaling and trading settlement. The history shows in the building's facade, as well as the restaurant's modus operandi: They only serve what they catch for the day. So not only is seating limited, the buffet plates are as well. Although you can order seconds and thirds and the waiters will bring your servings right to your table.
And what will you be dining on? How about:
Creamy tureens of tomato and langoustine-based cod soup

Tables loaded with pan-fried fish

Halibut in butter and capers

Fried cod cheeks with lemon and garlic

Seven inch-long prawns sauteed and glazed butter and garlic

Pollack with a bizarre combination of blueberries,

bacon

, red onion, and citrus (which actually works!)

Arctic catfish in a green peppercorn sauce

Decadent fish dishes with creamy mushroom sauce and capers
The mind truly boggles. Luckily, your mouth will be too busy celebrating to notice.
9) Cafe Dunhagi
Opening Hours: Tuesday to Sunday 5pm-10pm
Address: Tálknafjörður, Iceland
Contact: +354 662 0463
"Mindful local cuisine" — that's Dunhagi's top billing and self-styled difference. There are no frills or faux dishes here — everything is authentic Icelandic, probably the way grandma used to make it. 
The outside is a whitewashed building with red trims but the inside is a moody and beautiful, full of rough-hewn wood floors, large, old-school booths, vintage photographs adorning the walls, and beautiful vistas of the coast. On the menu at Dunhagi are only traditional dishes such Icelandic lamb, tender and spiced, fresh trout, seaweed salads, homemade breads and fresh native herbs. 
10) Litlibaer
Opening Hours: Mon-Sun 10am-5pm
Address: 401 Skötufjördur Djùpvegur, Sudavik Iceland
Contact: +354 894 4809
It sounds more like the name of a sweet flower or a beautiful princess in some historic myth. Interestingly, the setting of this warm, welcoming cafe is not far from the mark. Rather than full-on spreads and meals, you'll cherish the delicious hot pastries, delicate cakes, and freshly-baked pies. And the ambiance feels like someone's home — heightened by the fact that the daughter of the owner, Guðrún Fjóla Kristjánsdóttir, has photos of her family from decades past and present on the walls.
When you arrive at Litlibær Café, you'll experience homegrown hospitality. But more than that, a respite from the fierce winds. This is the perfect refuge in the middle of a roadtrip where you can witness the beauty of the fjords in a hospitable, family-run space.
---
This extensive list of the best restaurants in Iceland should give you a couple of ideas and reinforce a big truth about Iceland's restaurants: They're not all squished into Reykjavik. Nor is the cuisine all about Icelandic sheep, puffin, and whale, as you may have heard. Iceland's restaurants do, of course, owe a debt to Nordic cuisine. The similarity of climate and vegetation means that the natives have to get creative. But every corner of Iceland imagines each of these local ingredients differently — and they're clearly not afraid to borrow and modernize where necessary!
Because of the diverse terrain and the far-flung settlements, each region and town in Iceland has their own "hidden gems" of fine dining spots, bistros, cafes, and bars. Don't miss any of them. Book your reliable and rugged 4WD with Lotus Car Rentals today and get your Icelandic journey started. You could literally eat your way through the country and never stop at the same place twice. Contact us today to learn more about how to book a vehicle for this upcoming high season!