Visiting the Kerið (Kerid) Crater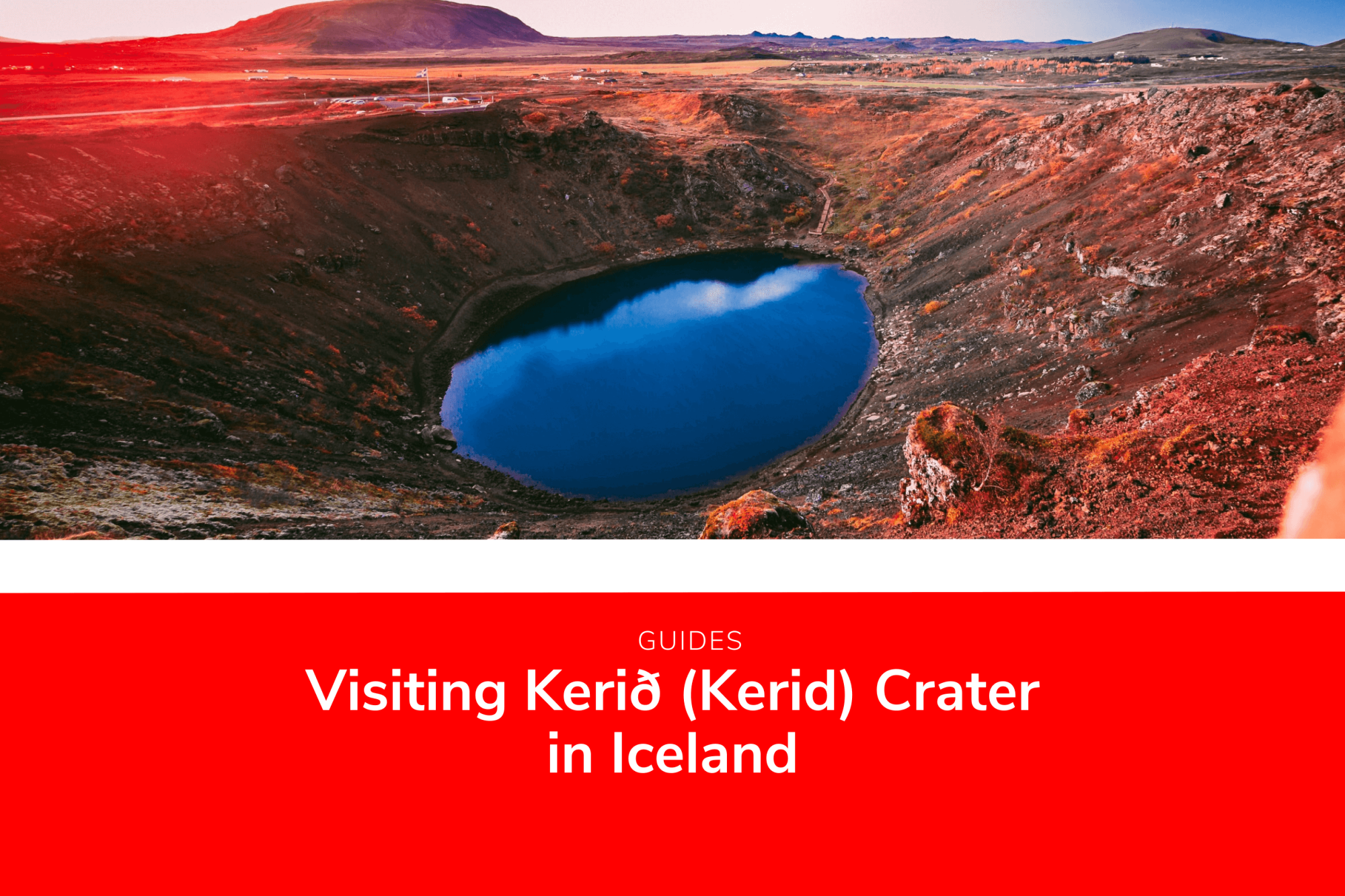 Iceland's Golden Circle route certainly has no shortage of stunning natural beauty spots, and they don't get much more serene or picturesque than Kerid (Kerið) crater. One of the most popular attractions among tourists and locals alike, Kerid is a volcanic crater that is home to a pristine turquoise blue lake surrounded by unique red coloured volcanic rock.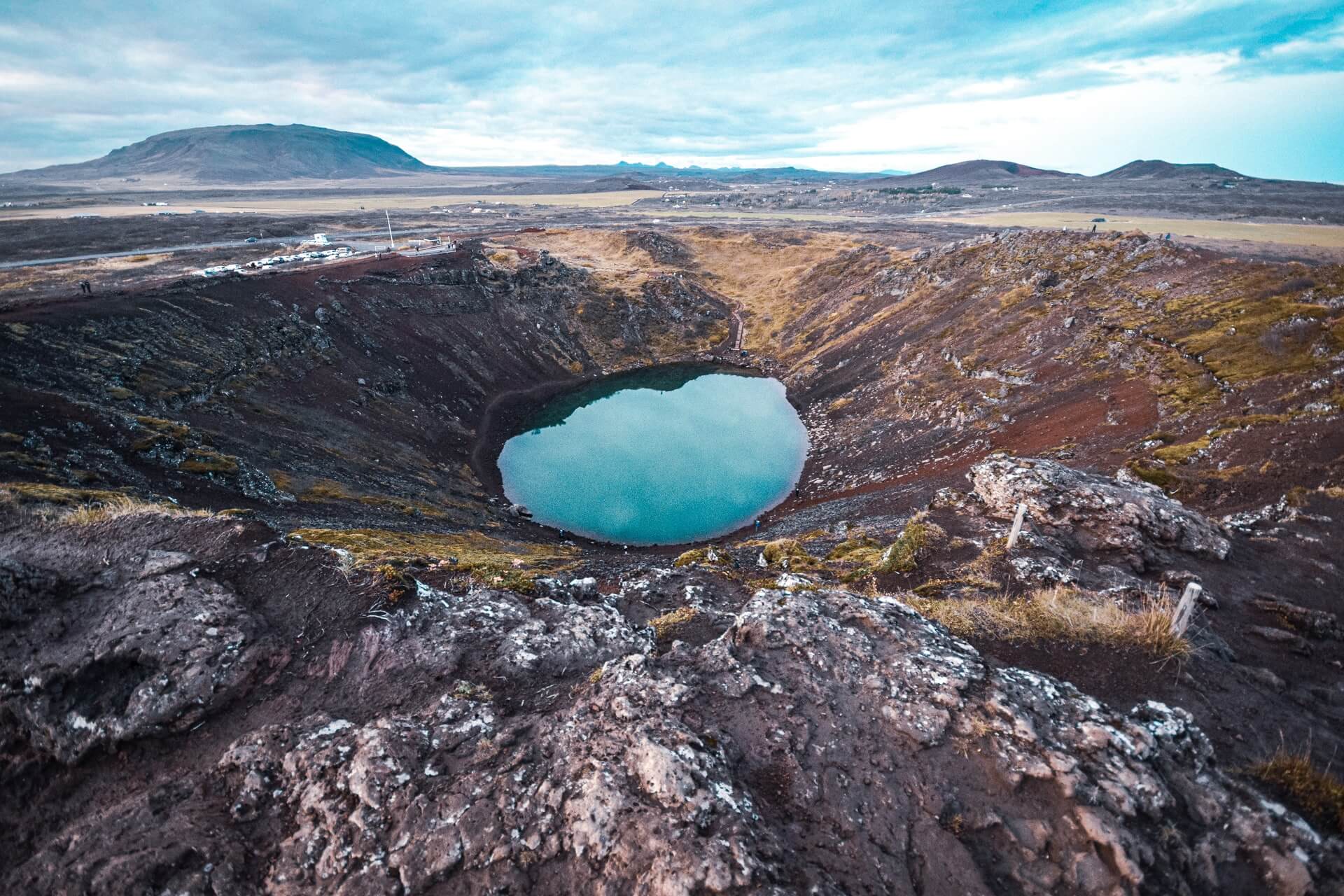 The unique crater is thought to have been formed by an internal collapse of the magma chamber in the centre of the volcano around 3,000 years ago rather than the usual explosion. Whilst it is not the only crater lake in the surrounding area, it is the only one with the majority of its caldera, the name for the rocky slopes down to the lake, still intact. Due to Kerid's relatively young geological age, the fresh iron deposits are what give the rock its distinctive red colour that contrasts beautifully with the streaks of vivid green moss that blanket its steep cliffs.
Visitors can walk along the edge of the 55-metre deep caldera and capture some stunning photography of the view down into the crater, and those looking for an extra challenge can hike down the cliff to the lake's edge.
Where is Kerid?
Kerid (pronounced k-air-ith) is located in the Grímsnes area of South Iceland, just 15 kilometres north of the town of Selfoss. The crater makes up part of the larger Tjarnarhólar area which encompasses a series of other impressive ancient craters.
As Kerid falls within the southern part of the Golden Circle, many tourists visit as part of either a private or guided tour of the popular tourist route which encompasses some of Iceland's most stunning natural locations including the Thingvellir National Park, the Geysir Geothermal Area, and Gullfoss waterfall.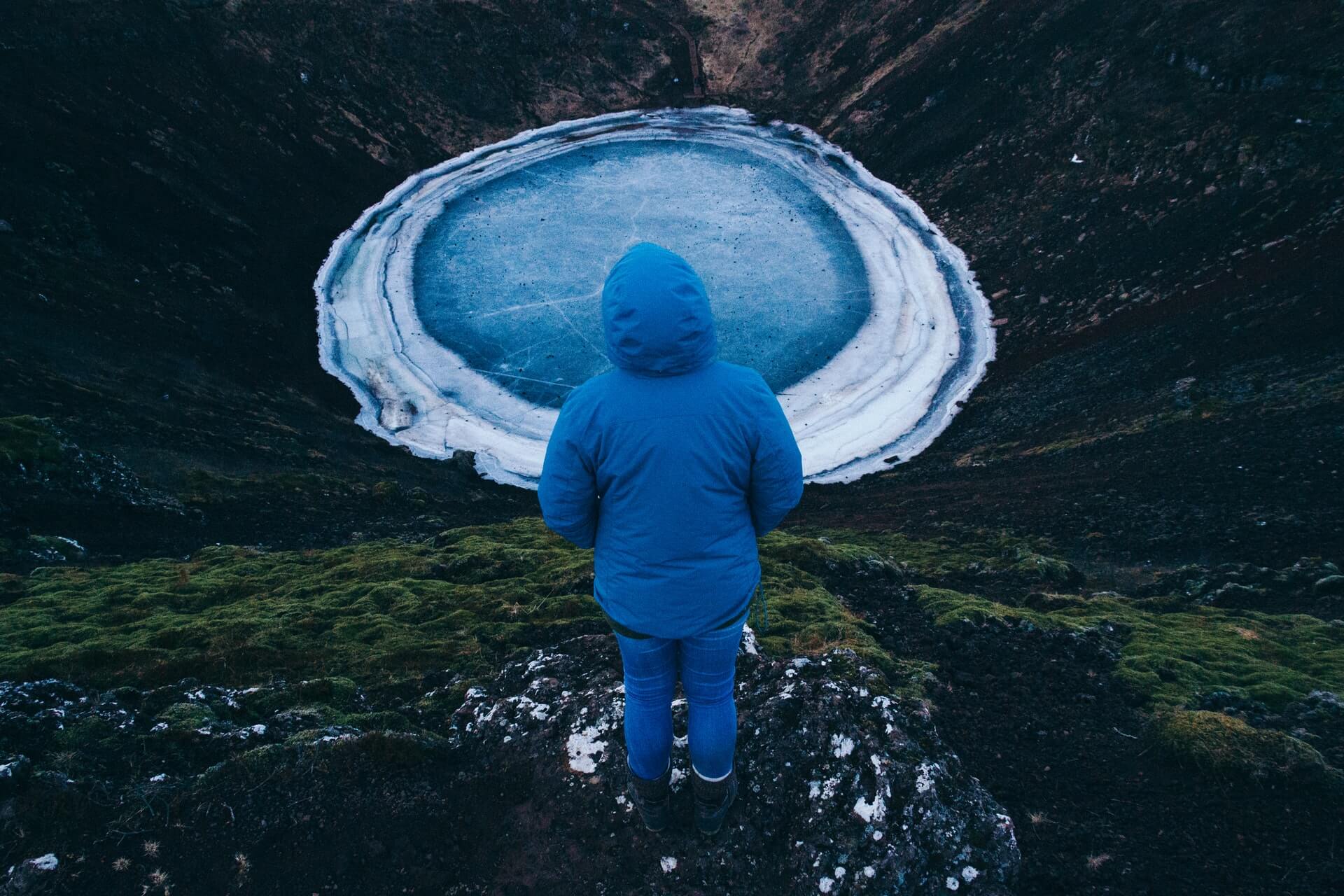 How to get to Kerid crater
Kerid is very easy to get to and is conveniently located just off Highway 35, approximately a 40-minute drive from Thingvellir National Park. Given its proximity to the main road and large car park, the most popular way of getting to Kerid is by car: 
For the ultimate freedom and flexibility, we recommend renting a car and visiting Kerid as part of a self-drive tour of Iceland's glorious Golden Circle.
The best time to visit Kerid
There isn't necessarily a 'best time to visit Kerid crater as its magnificent caldera and lake remain a stunning tourist attraction year-round. In the winter months, the lake freezes over and the colourful slopes become covered in a thick blanket of snow, masking their vibrant beauty, but the views remain spectacular nonetheless!
Whilst Kerid is a safe place to visit, visitors should always be wary of the steep drops when hiking around the top of the caldera and taking photos. This is especially true in winter when footpaths can become very icy and slippery, making it easier to lose your footing.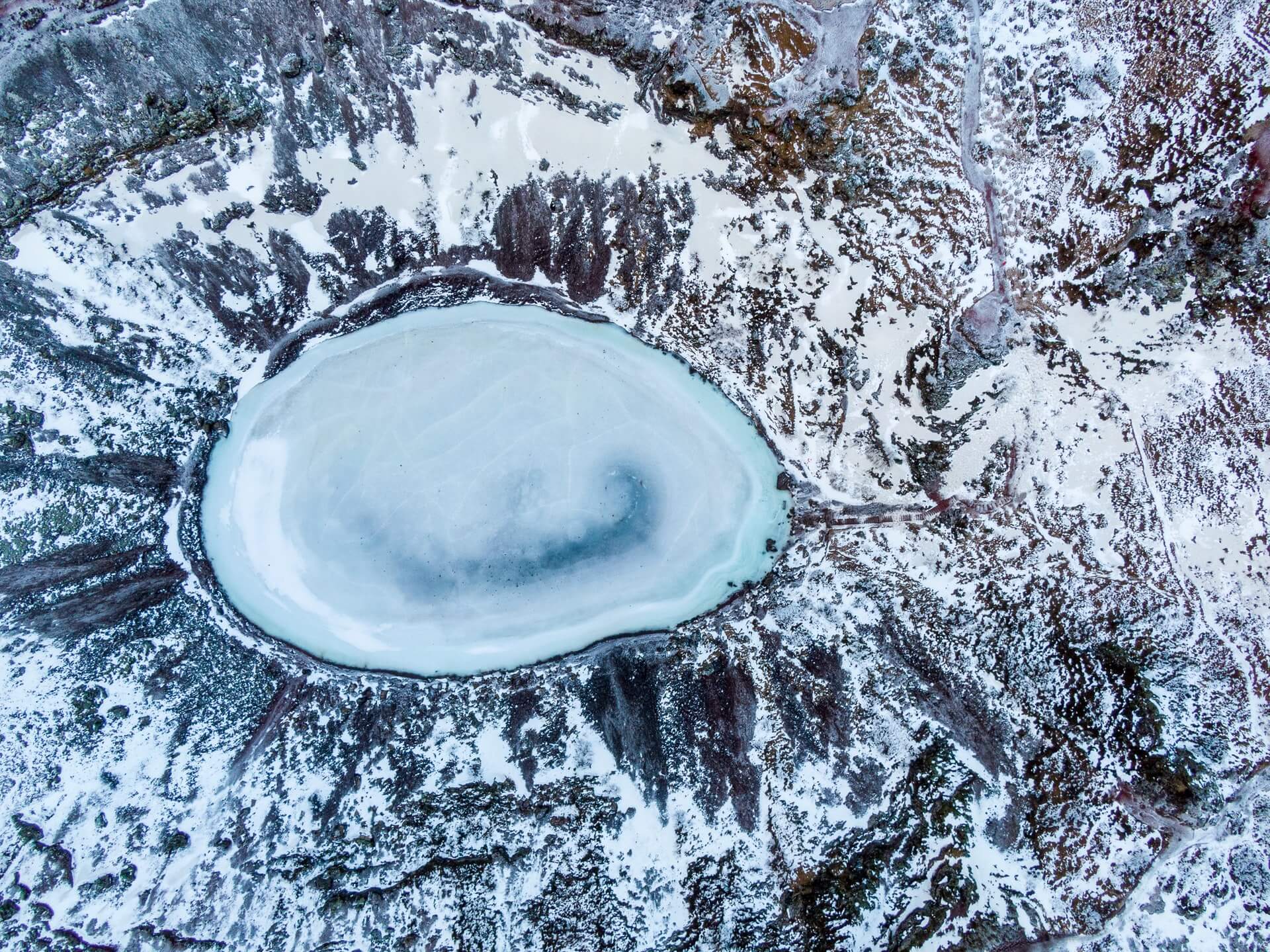 Kerid crater FAQs
Here are the answers to some common questions tourists have about visiting Kerid.
Is there parking at Kerid crater?
There is a parking lot a very short walk to the crater making it incredibly easy and convenient to visit Kerid as part of a whistle-stop tour of the Golden Circle route.
How much does it cost to visit Kerid?
There is a small entry fee of 400 ISK (Around £2.50, $3.20, or EUR2.60) to visit Kerid that goes towards preserving and protecting the precious crater. In exchange for the entry fee, you are free to walk around and enjoy the beautiful surroundings for as long as you wish.
The entry fee can be paid using a credit card and children 12 and under can visit Kerid crater for free.
How long does it take to visit Kerid?
Although visitors can spend as long as they want at Kerid crater, if you want to walk the whole thing, head down to the lake, as well as stop for photos and admire the views, we recommend planning for around an hour for your visit to Kerid.
How deep is Kerid crater lake?
Kerid crater lake is between 7 and 14 metres deep depending on the time of year and amount of recent rainfall.
Can you swim in the Kerid crater lake in Iceland?
No. Swimming is not allowed at Kerid crater. Not only is it forbidden, but it could also be dangerous.
Does Kerid have facilities?
Other than parking, Kerid does not have any facilities or bathrooms for visitors. In terms of accommodation, there are several hotels, hostels, and guesthouses within a 2-mile radius of Kerid.