Parking in Reykjavik: The Ultimate Guide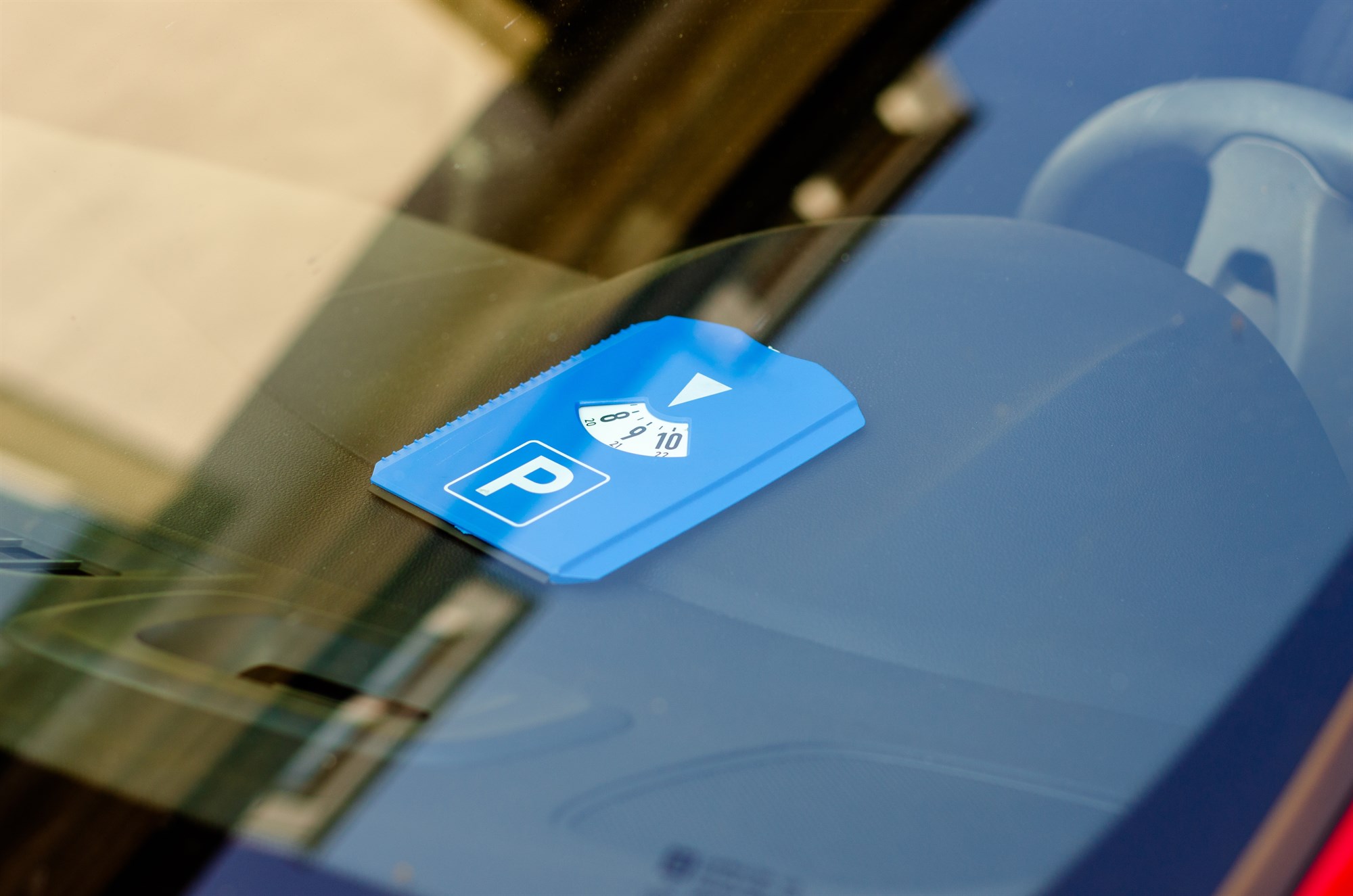 When thinking about visiting Iceland, it's likely that you are considering basing yourself in the capital for at least a couple of days. If you're choosing to rent a car in Iceland, you're also going to need to consider what your options are for parking in Reykjavik. 
Not only is the capital city conveniently close to Keflavik airport, but there's also plenty to see and do in the city, too! From taking in the imposing structure of Hallgrímskirkja, to roaming the bars, restaurants and shops along Laugavegur and stopping off at the harbor for a spot of whale or puffin-watching, the city may be small in size, but it's mighty in personality. It's also the perfect location to use as a base for driving the Golden Circle, exciting day trips, or visiting the Blue Lagoon. 
Because there's so much to do, many travelers will find themselves looking for a place to stay in one of Reykjavik's many districts. Whether you're planning on parking up in the city center for a day, or need to find somewhere to return to in the evenings, we cover everything you need to know about parking in Reykjavik in this ultimate guide..
If you want to jump to a particular trip in this article, use the jump links below.
THE ON-STREET PARKING ZONES IN REYKJAVIK
There are four different parking zones in Reykjavik, each of which have different charges and different rates depending on their location. Reykjavik's parking zones are clearly marked with "P" parking signs. The "P" will always be followed by a number from 1 - 4 which relates to how expensive their hourly parking rate is. 
P1 - Red and pink zone: 250 ISK (1.8 EUR) per hour
P2 - Blue zone: 125 ISK (0.90 EUR) per hour
P3 - Green zone: 90 ISK (0.60 EUR) per hour
P4 - Orange zone: 125 ISK (0.90 EUR) per hour but only on weekdays
Areas P1, P2, and P3 are payable from 09:00 to 18:00 on weekdays and 10:00 to 16:00 on Saturdays. Outside of these hours it is free. P4 zones are payable from 08:00 to 16:00 Monday-Friday only. Outside of these hours, and on weekends, parking in Reykjavik is free.
FREE PARKING FOR ECO-FRIENDLY CARS
A recent initiative in Reykjavik allows free parking for up to 90 minutes in all parking zones for small and electric cars (including rental cars) which qualify as part of this scheme. You'll be able to tell if you qualify for this as you'll have a clock-shaped sticker in your window.
Here at Lotus Car Rental, we are pleased to offer a range of small and electric rental cars that qualify for the free parking scheme, including the futuristic Tesla Model Y.
Please note that this only allows you 90 minutes of free parking in Reykjavik. After this you will have to pay and failure to do so will likely result in a parking fine being issued. 
MULTI-STOREY CAR PARKS IN REYKJAVIK
Sometimes you just don't have time to be driving round in circles trying to bag yourself an on-street parking spot. Other times you might just be looking for a secure spot to park overnight. If this is the case for you, then you can park up in one of the many multi-storey car parks in Reykjavik. They can be found at the following locations (and are pinned on our handy Google map, so you can always find the one nearest to you!) 
A word of warning; City Hall and Vesturgata are often both full, but the rest in our list tend to have plenty of space through the day and evening. Multi-storey car parks in Reykjavik are tight to drive through, so if you're driving a car that's much bigger than you're used to, just take that into consideration. 
Most multi-storey car parks in Reykjavik opening hours tend to be between 07:00 and 24:00 which means that between midnight and 7am you won't be able to get your car out of the lot as it will be shut! Typical charges for multi-storey car parks are 240 ISK for the first hour and 120 ISK for every hour afterwards. 
There are a handful of multi-storey car parks in Reykjavik we can recommend:
Kolaportið parking building on Kalkofnsvegur 1
Vesturgata multistorey on the corner of Vesturgata and Mjóstræti
City Hall on Tjarnargata 11
Traðarkot on Hverfisgata 20
Stjörnuport on Laugavegur 94
Vitatorg on the corner of Skúlagata and Vitastígur
The Parkopedia site has an excellent map to help you find multi-storey car parks and garages along with addresses, parking costs and opening hours. 
HOW TO PAY FOR PARKING IN REYKJAVIK 
If you are parking on the street, In each zone you'll find a parking meter or a ticket machine where you can pay for your parking using cash or card. 
If you are paying for your parking in Reykjavik using a ticket machine you'll need to know the license plate of your vehicle. You put this into the machine, choose how long you want to stay for and can then pay the balance with either coins or a card. Some machines will print a ticket, others will not, but don't worry; the parking attendant simply scans your number plate to find out whether or not your parking is valid. 
If you need to pay using a meter (these are slowly being phased out and now only really found on side streets in the city) then you'll need to pay using bigger coins (10, 50, and 100 ISK). Cards are not accepted at meters, so it's always a good idea to keep a few coins on you at all times. 
Multi-storey car parks will issue a ticket on entry. You'll need to take this ticket to one of the machines before you wish to leave. Insert your ticket and your fee will be based on the amount of time you have spent in the car park. You can often pay by coins and cards. 
WHERE DON'T YOU HAVE TO PAY FOR PARKING? 
If you do not see a "P" parking sign, or any signs or information about parking charges then you shouldn't have to pay for parking in your chosen spot. Parking is free in P1, P2, and P3 zones after 18:00, and P4 zones after 16:00. 
All zones are free to park all day on Sunday. 
The only exception to the rules above are if you are parking in a multi-storey car park, which are chargeable 24/7. 
Free parking in Reykjavik during public holidays
Similar to many European countries, parking restrictions are generally relaxed on public holidays in Iceland. Below is a list of Iceland's public holidays that usually allow for free parking in Reykjavik, however, this isn't guaranteed, so it is always best to check the signs before you park. 
New Year's Day
Maundy Thursday
Good Friday
Easter Monday
1st day of Summer
Labour Day, May 1st
Ascension Day
Whit Monday
Independence Day, June 17th
Commerce Day, 1st Monday of August (also known as Holiday of the Merchants)
Christmas Day
Boxing Day
HANDICAP PARKING IN REYKJAVIK
There is plenty of handicap parking available in Reykjavik designed to make it as easy as possible for you to get around and explore this great city. Keep an eye out for parking bays which are marked with a wheelchair symbol. 
There are only a handful of notices to be aware of if you have a handicap parking badge:
You should not park on a road where parking is prohibited
You should not drive or park in a pedestrian zone
Iceland has adopted the European Model Parking Card which means that if you have a handicap parking badge for use at home, then you can use it in Iceland, too. Whether you are a visitor from the EU/EEA member states or not, you can use your parking card in Iceland. You will, however, also need to print out a small notice (which you can download from here) and display this alongside your parking card. When displaying your badge and notice, you can park free of charge, and without a time limit, on roads where payment is required. Further to this, some multi storey car parks allow vehicles displaying a parking card to park free of charge. You should review car park notices, or ask the parking attendant if you are unsure. 
For more information about disabled parking and facilities, visit the Visit Reykjavik site. 
PARKING FINES IN ICELAND
Parking attendants in Iceland are very effective and efficient and will hand out fines where appropriate. In Iceland, there are three kind of parking fine that you might come across: 
PARKING METER CITATIONS
These fines are awarded when you do not pay for your parking. Fines for this charge are currently set at: 
3,400 ISK if paid immediately
4,500 ISK if paid within 14 days
6,750 ISK if not paid within 14 days
9,000 ISK if not paid within 28 days 
PARKING VIOLATION CHARGES
A parking violation charge is awarded when you are parked illegally. Examples of this include parking on a curb, or in a marked "no parking" zone. Charges for this are: 
8,900 ISK is paid immediately
10,000 ISK if paid within 14 days
15,000 ISK if not paid within 14 days
20,000 ISK if not paid within 28 days 
PARKING IN A HANDICAPPED SPOT
Exactly how it sounds; a fine awarded when you park in a marked handicapped parking space without a valid disability card. Handicapped spots can be clearly identified as they are marked with a wheelchair symbol. You should also avoid any parking spots which are marked with a person's name, or a license plate number. 
Fines for parking in a handicap spot are as follows: 
18,900 ISK if paid immediately
20,000 ISK if paid within 14 days
30,000 ISK if not paid within 14 days
40,000 ISK if not paid within 28 days
HOW TO PAY PARKING FINES IN ICELAND
Paying a parking fine, though annoying, is an easy task in Iceland. Simply take your ticket to any bank and you can pay your fine there. 
If you receive a parking fine whilst in Iceland, please please don't pretend like it never happened just because you're driving a rental car. Your rental agency, whether that's us or another provider in Iceland, will be able to match the ticket we receive to your booking and are able to charge you. 
SUMMARY
Parking in Reykjavik, or anywhere in Iceland doesn't need to be something to worry about on your trip. If you have a tour booked then you may find it less stressful to park in one of the multi-storey car parks or park a little further out of the city center so you don't find yourself worrying about being late and trying to find a car parking space. 
Whilst we have created a handy map to help with knowing where is free or chargeable to park, we can also recommend the Parkopedia site which shows you parking options in Reykjavik as well as important information like address, phone numbers, parking fees and more! 
Now you feel confident about finding somewhere to park in Iceland, is it time to book your rental car, too? Browse our range of cars including our popular compact cars, 4x4s, and now fully electric Tesla Model Y/3! Learn more about how to drive a Telsa in Iceland.