Living in Iceland: Pros & Cons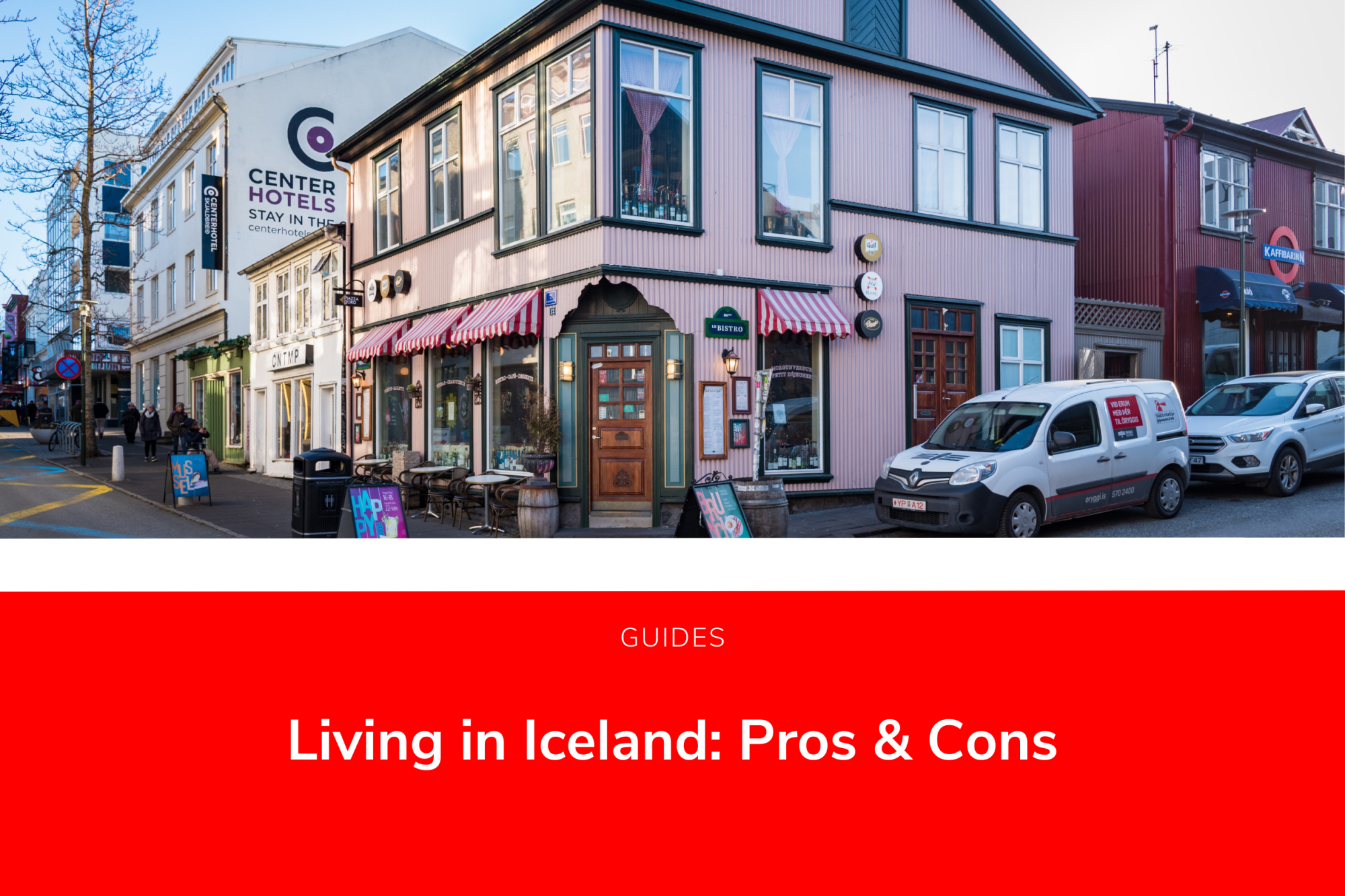 You know what it's like: you're a couple of days into your holiday, feeling relaxed and happy and starting to find your feet in a new city or country. You like it so much you start to wonder 'could I live here?'. Whether you're seriously considering emigrating or you're just curious about what real, day-to-day life in Iceland is like, this guide is for you.
Living in Iceland 
Iceland is famous for its breathtaking scenery, from volcanoes and canyons to geysers and hot springs, but there's a lot more to it than that. Iceland as a country is friendly, welcoming, and tolerant, with a rich culture and plenty of traditions, as well as a low crime rate and a strong emphasis on family and community. While the cost of living may be high, the country makes up for it with affordable healthcare, high-quality education, and healthy work-life balance. Spend any length of time here and you'll soon discover why Icelandic people are among the happiest in the world.
Facts about life in Iceland 
Let's start with a few facts and stats. First, geography: Iceland is 750 km (470 miles) away from Scotland and 970 km (600 miles) from Norway and mainland Europe. Despite being only 270 km from Greenland, North America, it's considered part of Europe due to its culture, language, and historical and political connections.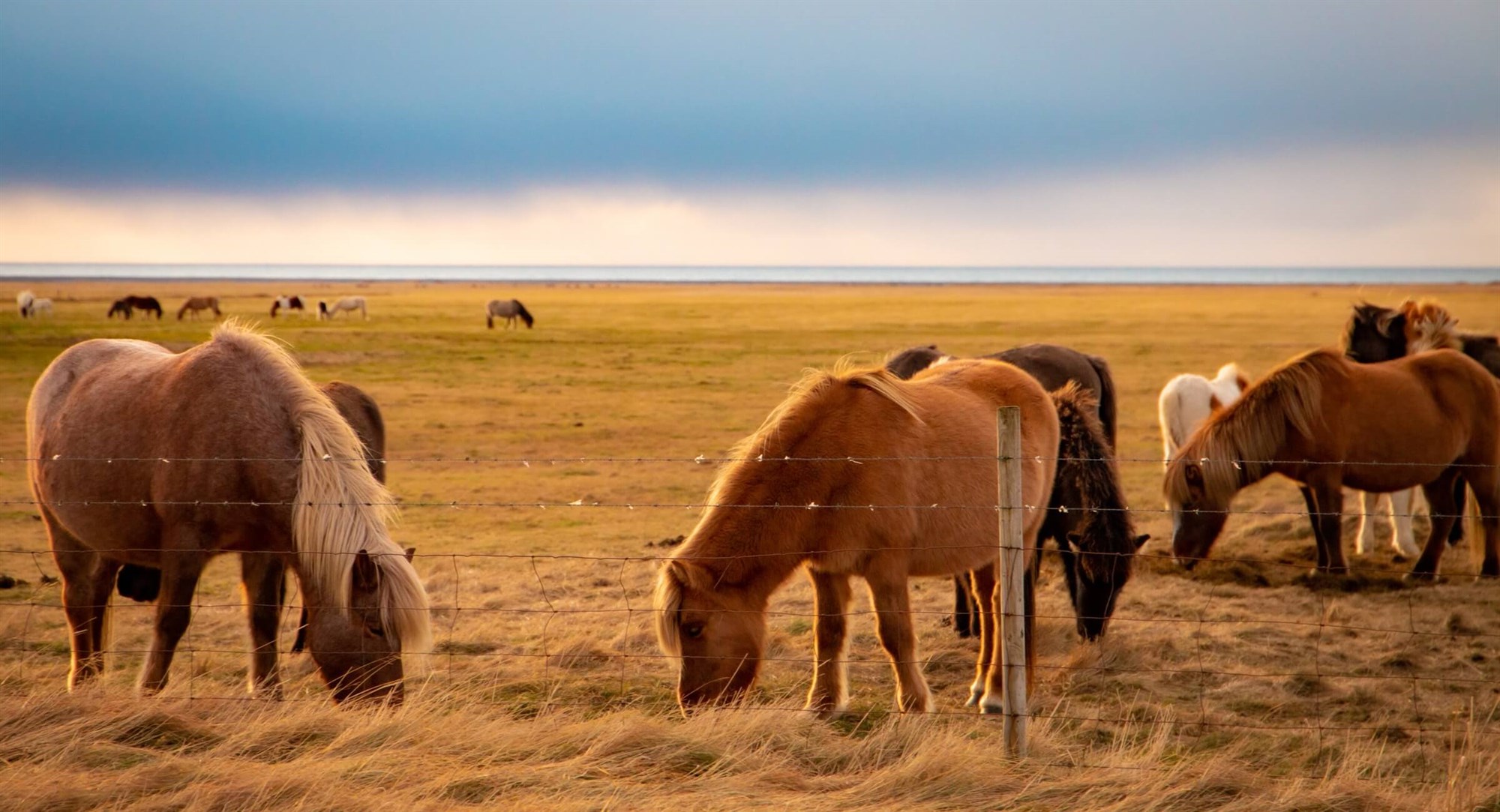 Iceland's climate is what's known as 'subarctic', similar to much of Alaska and Canada, as well as the Shetland Islands. Summer temperatures don't get much higher than around 11-13 ºC. Winters are surprisingly bearable, since the warming effect of the ocean current means average lows don't get much below zero. 
Iceland is the least densely populated country in Europe, with just 345,000 residents living in an area spanning 103,000 square km (40,000 square miles). 
Iceland is also a leader in sustainable energy and is powered almost 100% by hydroelectric and geothermal energy.
The average life expectancy at birth is now 83 years – something to do with all that clean air and clean living, perhaps. More importantly, Iceland ranks consistently highly in the annual World Happiness Report, and for 2022 lies in an impressive third place. According to family and travel resource website Asher & Lyric, who collated statistics from a wide range of trusted international sources, Iceland is also the number one country in which to raise a family. 
If you're thinking of putting down roots here, you might be less pleased to hear that Iceland is the most expensive country to live in across Western Europe and has the fifth-highest living expenses in the world.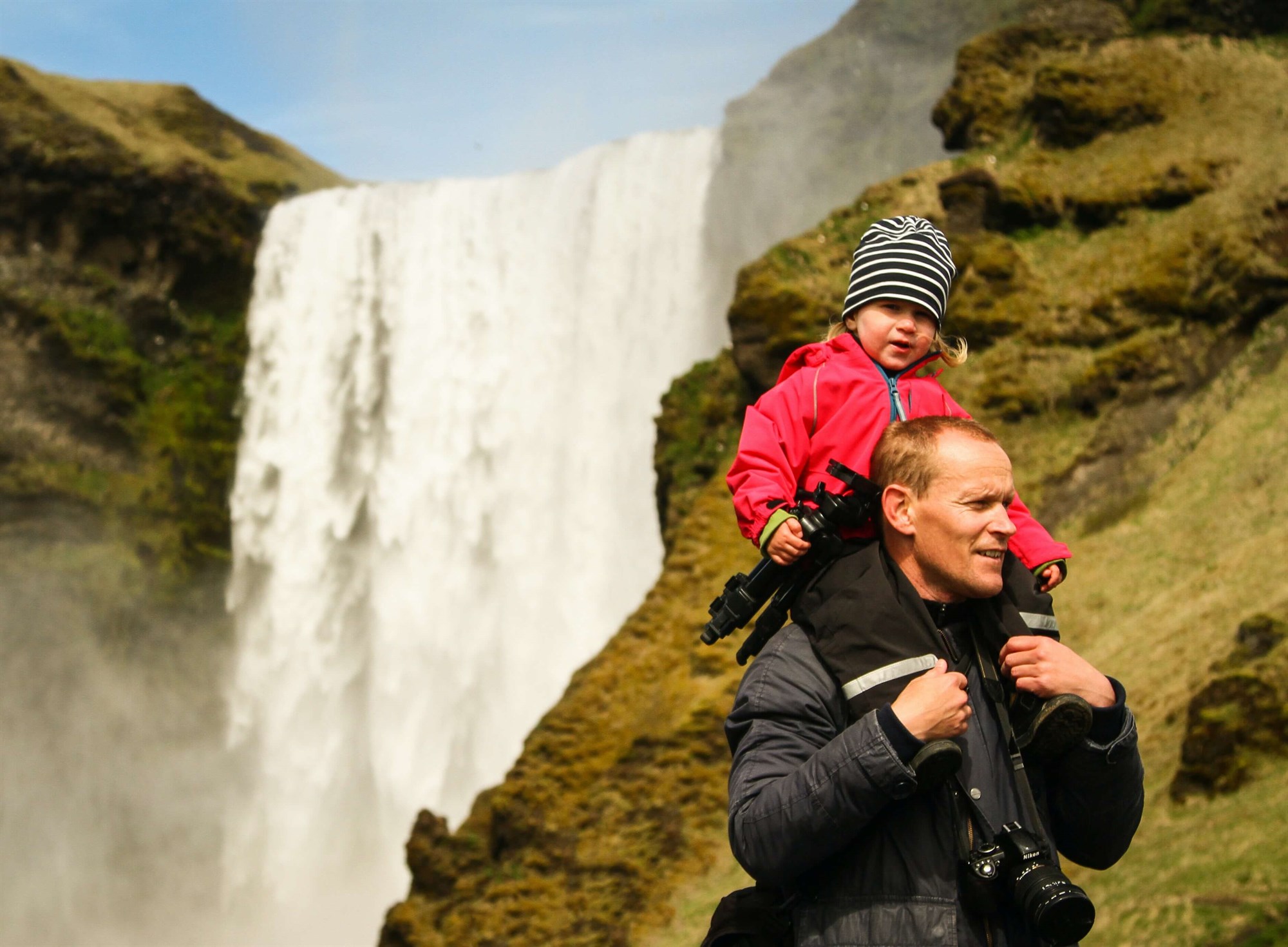 Is Iceland a good place to live?
There are several factors to consider when deciding whether somewhere is a good place to live. Below, we have picked out some of the best-selling points of why Iceland is a great place to live.
Family 
One of the best things about Iceland is how family-centric it is. It's evident in everything from the generous 12-month maternity and paternity leave to the cost of childcare, which works out at approximately 4.6 times lower than in the UK. Schools are free, afterschool programs are available for a minimal cost, and working parents are supported with subsidized daycare for all children from the age of two.
Health
Anyone who's lived legally in Iceland for six months becomes part of the Icelandic Health Insurance system and won't pay more than ISK 25,000 for healthcare in a single month. Pregnancy care and childbirth are free of charge. 
Equality 
Iceland is known for its strong sense of equality. Iceland's parliament is a near fifty-fifty split of men and women and, in 2018, Iceland was the first country in the world to require companies with more than 25 employees to prove that they pay men and women equally for a job of equal value. 
Quality of Life
In terms of quality of life, Iceland outperforms numerous quality of life score averages according to the Better Life Index, including jobs, health, environmental quality, social connections, civic participation, safety and general satisfaction. However, the country is slightly below average in Europe for education.
Crime
The crime rate in Iceland is extremely low and it's widely considered one of the safest countries in the world. Violent crimes are practically non-existent, as are reports of racist attacks or hate crimes. Icelandic police do not carry guns, and the country tops the Global Peace Index. 
Energy 
A global leader in sustainable energy, Iceland is almost entirely powered by hydroelectric and geothermal energy. As well as keeping energy costs low, this ensures Iceland's contribution to pollution and global warming is kept to a minimum. 
What is life like in Iceland? 
While there are many, many positive things to say about living in Iceland, we can't ignore the high cost of living. According to Expatistan, Iceland has the fifth-highest living expenses in the world. And while utility bills may be low compared to the US, UK, and other parts of Europe, other everyday expenses like food and drink, clothing, and housing may not compare as favorably.  
While living in Iceland is expensive, the country performs well in relation to job quality and earnings, seeing above-average levels of measurable income and wealth compared to other European nations. If you wanted to live in Iceland, you'd find total living expenses to be approximately £1500 a month for housing, bills, food, transportation, and leisure.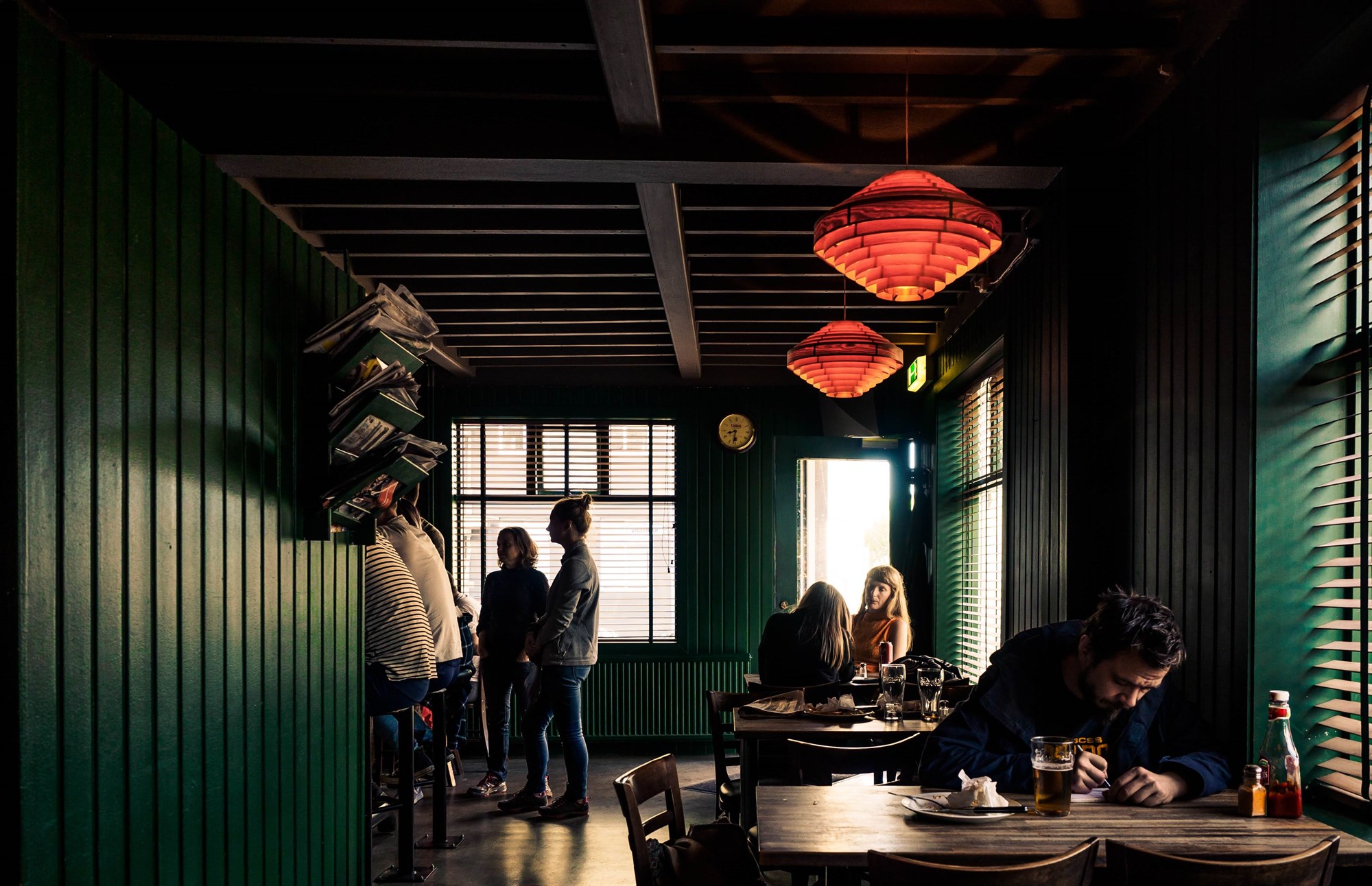 Why is the cost of living in Iceland so high? Partly it's due to its isolated location, which makes importing goods expensive. It's also a small country with a cold climate, so it can't manufacture as many of its own products or grow as much produce as many other countries. As VAT and income tax are also high, this drives up the cost of labor, meaning prices have to increase.
If you're considering relocating, be aware that the cost of buying or renting a home in Iceland is also pretty high – partly because the country's attracted a large number of tourists and ex-pats in the last few years. In Reykjavik, it would cost around 232,178 ISK (Icelandic krona) per month to rent a furnished one-bedroom apartment in an average neighborhood – that's about £1,400 a month. According to the National Registry of Iceland, buying a home in the capital cost upwards of 80 million ISK in 2020 – that's over £490,000.
Living and working in Iceland 
The good news is that Iceland's economy is booming, meaning there are plenty of employment opportunities. According to figures from the Icelandic Labour Force Survey the unemployment rate in January 2022 was just 3.3%.
Being very family-centric, Icelanders mostly achieve a healthy work-life balance. An average working week is 40 hours, and companies are generally very understanding about family commitments and appointments. 
Iceland's small size and supportive welfare system mean it has a great start-up culture. It even ranks fourth in the World Economic Forum's World Talent Ranking 2020, which is judged on investment in and development of home-grown talent, appeal to overseas talent, and the quality of available skills.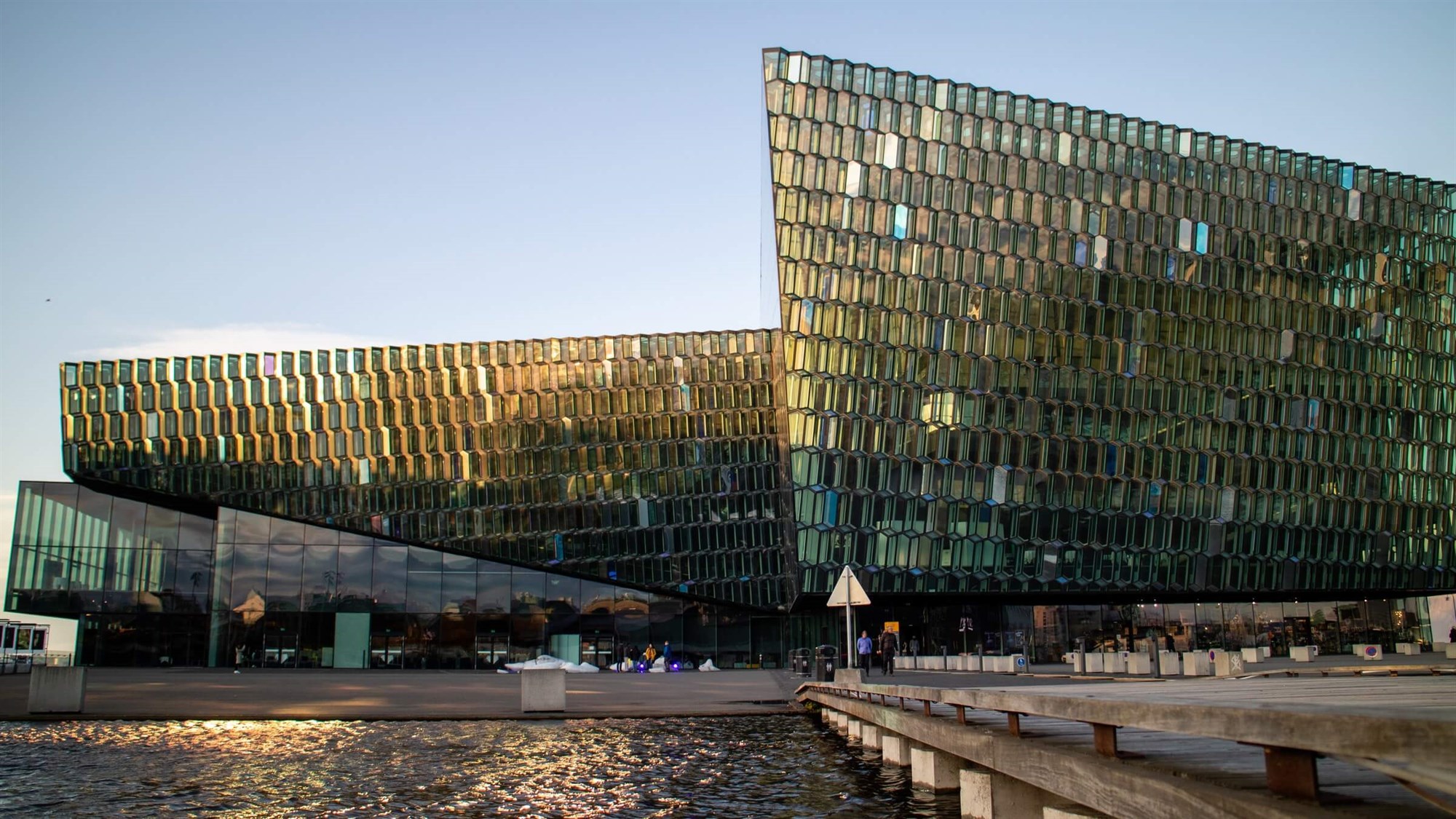 Living in Iceland: pros and cons 
Let's sum up with a few of the pros and cons of living in Iceland.
Pro: English is taught in Icelandic schools and is spoken pretty much universally
Con: The Icelandic language is known for being one of the most difficult to learn in the world
Pro: Energy is clean and utilities are affordable
Con: Overall, the cost of living in Iceland is high
Pro: In summer, daylight hours last almost all day and it never gets really dark
Con: Winters can be bleak, with long hours of cold and darkness
Pro: It's a great place to raise a family
Con: Your family-sized house and shopping bills may cost more than you'd expect
Pro: You'll have unspoiled natural beauty and unique geology on your doorstep
Con: The likelihood of natural hazards, including storms, floods, earthquakes, volcanic eruptions, landslides, and avalanches 
Pro: Iceland's people are friendly, welcoming, and accepting of differences. Iceland is a peaceful nation, with a low crime rate, that strives to provide equal rights to all
Con: We really can't think of any
There's only so much we can cover here and the best way to get to know any country is by visiting, exploring, and immersing yourself in the culture. So plan that trip, book a hire car and get ready to begin your Icelandic adventure. Who knows where it might lead?