Iceland Ecotourism: Sustainable Tourism In Iceland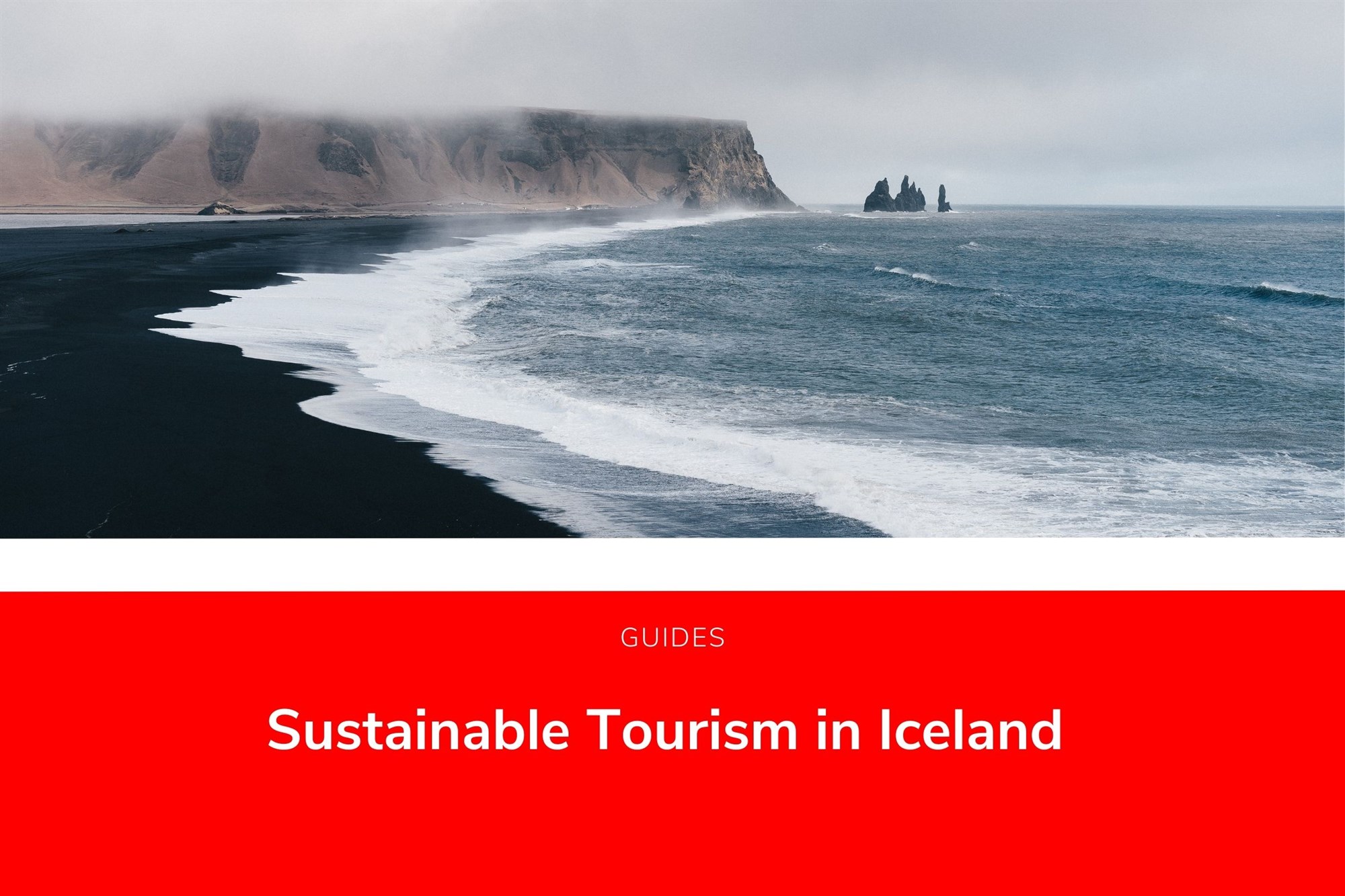 With its glaciers, volcanoes and hot springs, Iceland is a country that is known for its stunning landscapes and pristine environment. As a result, it has become a popular destination for what is known as ecotourism. Ecotourism is a form of sustainable tourism that focuses on the natural environment and its conservation. 
With many travellers becoming increasingly aware of the environmental impact of their travels, sustainable tourism has become increasingly popular. With more and more people looking for sustainable travel options, ecotourism has become an important focus for Iceland, with a number of initiatives designed to minimise the negative environmental impact of tourism and to make the industry more sustainable.
This guide provides you with everything you need to know about ecotourism and travelling sustainably in Iceland to help you have the minimum environmental impact on your trip, and get the most out of the country's unique and stunning natural wonders. 
What is sustainable tourism in Iceland?
Sustainable tourism is a form of tourism that takes into account the environmental, social, and economic impacts of tourism. Sustainable tourism can be defined as "the tourism that does not have a negative impact on the environment and local communities where it took place" (UNWTO, 2014). Sustainable tourism is also known as " Responsible Tourism" or "Green Tourism".
Iceland is a country that has been able to preserve its natural environment while still allowing tourism to grow exponentially in recent years. This has been made possible by implementing policies that promote sustainable tourism such as regulating the number of visitors to certain areas, developing infrastructure that is environmentally friendly, and promoting the use of public transportation. Iceland has also worked to educate tourists on how to visit the country in a sustainable way.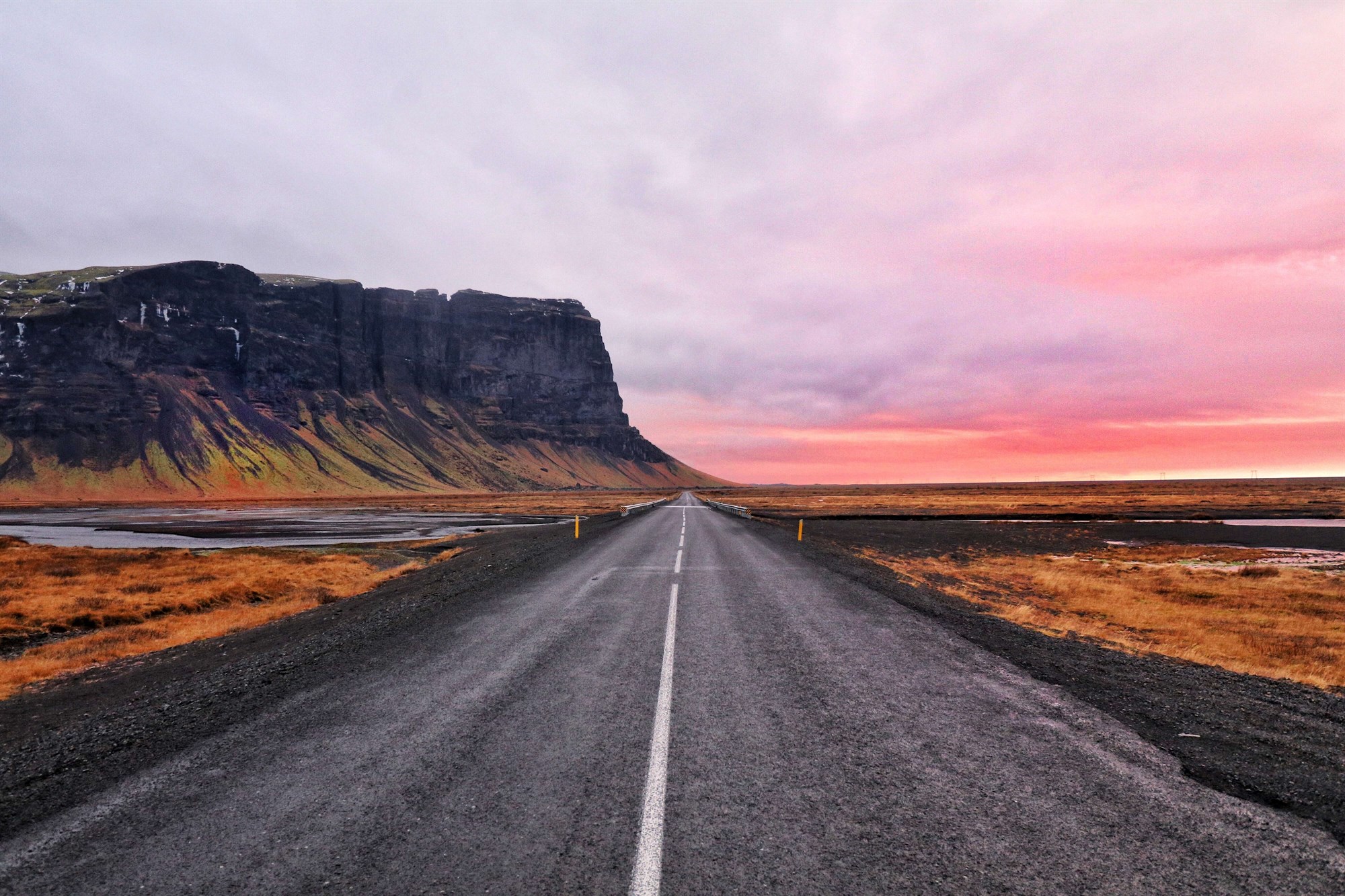 Some of the attractions that draw eco-tourists to Iceland include its glaciers, black sand beaches, geothermal areas, and wildlife.
There are many tour operators in Iceland that offer tours that are consistent with ecotourism. Some of the tours focus on the country's natural features, while others focus on its history and culture. You can also participate in tours that give travellers the best of both worlds, exploring both natural wonders and delving into the culture and history of this wonderful country.
Some of the most popular sustainable tourism activities in Iceland include:
Glacier walks
Hiking
Camping
Horse riding
Snowmobiling
River rafting
Caving
Bird watching
Whale watching
Top ecotourism experiences in Iceland
Iceland is a country that is known for its natural beauty, and there are many different tour options for those who want to see and experience Iceland's natural wonders.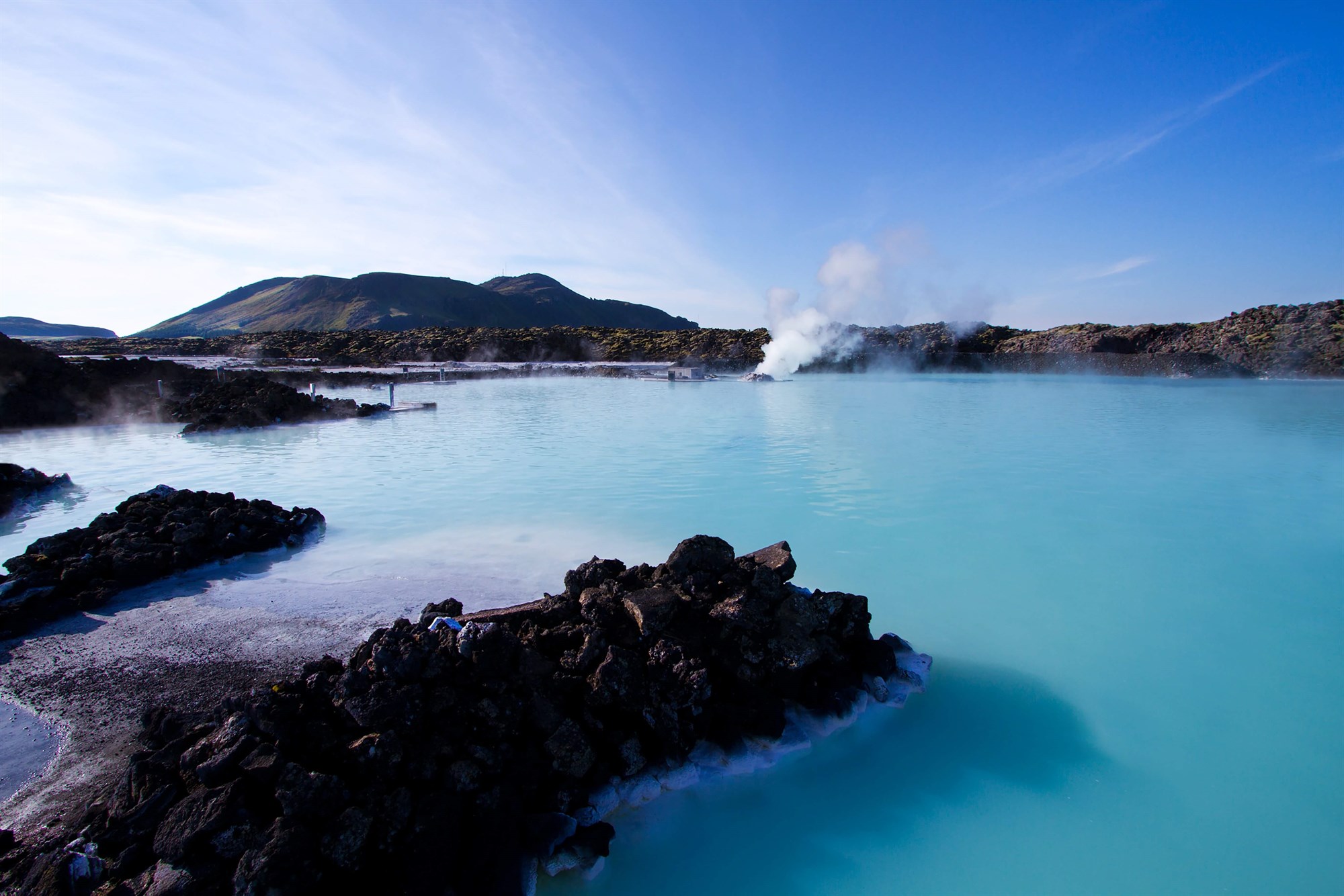 Here are our recommendations for the top ecotourism experiences in Iceland:
Explore the untouched wilderness in Iceland's pristine national parks
Some of the most popular ecotourism destinations in Iceland include Thingvellir National Park, Vatnajökull National Park, and Skaftafell National Park. 
Thingvellir National Park is located in the Þingvellir Valley and is the site of Iceland's first parliament, the Althing, which was founded in 930 AD. The park is also home to the Silfra Fissure, a rift valley that is popular for diving and snorkelling. Find out more about exploring the Silfra Fissure, and many more of Iceland's hidden gems in our Iceland: off the beaten path article. 
Vatnajökull National Park is the largest national park in Iceland and is home to the Vatnajökull glacier, the largest glacier in Europe. The park offers visitors opportunities to hike, bike, and camp in some of the most beautiful scenery in Iceland. 
Skaftafell National Park is located in the Vatnajökull National Park and is known for its rugged, glacier-carved landscape. The park offers visitors opportunities to hike, bike, and camp in some of the most beautiful scenery in Iceland.
Go on a vegan culinary adventure
Believe it or not, Iceland is actually home to a large number of delectable vegan restaurants dotted around Reykjavík, Vík and Hveragerði. If delicious plant-based, planet-friendly meals are up your street, why not take a culinary tour around one of the most vegan-friendly countries in the world and discover your new favourite vegan dish! Check out our guide to the best vegan restaurants in Reykjavík for more inspiration. 
Experience breathtaking scenery on a hiking adventure
Iceland has some of the most beautiful and scenic hiking routes, offering the perfect balance of challenging and rewarding. It doesn't get more eco-friendly than hiking in the Icelandic wilderness, provided you respect the delicate wildlife and remember to take any waste back home with you. We have put together a list of the best hiking locations in Iceland for you to take your pick from! 
Bathe in pristine geothermal water at the Blue Lagoon
The Blue Lagoon is a popular tourist attraction, roughly half-an-hour drive from the capital. Powered by 100% geothermal energy, visitors can bathe in the natural hot spring water, surrounded by picturesque volcanic terrain. Visitors can enjoy the spa with its relaxing sauna and steam rooms, as well as a high-quality restaurant and hotel.
Take a self-drive tour around the Golden Circle
Travelling Iceland's Golden Circle is a popular way of exploring the very best of Iceland's natural landscape, with attractions including waterfalls, spas, volcano craters, and so much more to discover at almost every point on this 300km circular route. 
One of the most popular and convenient ways of travelling the Golden Circle is by renting your own car and driving the route yourself. Having your own vehicle and personal itinerary offers the best flexibility in terms of travelling these remote areas in Iceland, but many people may be hesitant to rent a vehicle in a country with such drastically different driving conditions to what they're used to. We have put together a comprehensive guide to renting a car in Iceland to answer any questions you may have about renting a car and driving in Iceland.
Want to be even more sustainable and minimise your carbon footprint during your time in Iceland, but want the flexibility of having your own vehicle? Here at Lotus Car Rental we are delighted to announce that we have recently added the fully electric Tesla Model Y to our fleet of high-quality and affordable rental cars. Browse our full range of rental cars, or get in touch with us today to find out how we can get you moving on your trip. 
Get a taste of volcano tourism
Volcano tourism is a booming phenomenon in Iceland, and it's no surprise that it is one of the most popular ecotourism activities. Explore some of Iceland's most iconic dormant volcanoes, or walk around the remnants of a historic volcano such as the epic Kerið crater.
Experience the magic of whale watching
How often is it that you have the opportunity to see a whale in the wild? Iceland is one of Europe's top whale-watching destinations, and there are plenty of whale watching tours running year-round for you to experience any of the 23 species of whale feeding in Iceland's waters. For anyone looking to go on a whale-watching excursion, we have put together a handy guide of the best places to go whale watching in Iceland and the best time to go. 
Visit a unique black sand beach
You may have heard of Reynisfjara, but Iceland boasts several of these strangely beautiful black sand beaches. You certainly won't be taking your clothes off for a swim, but the jaw-dropping views provided by these eerie black shores continues to astonish tourists and locals alike, and are most definitely worth your while visiting!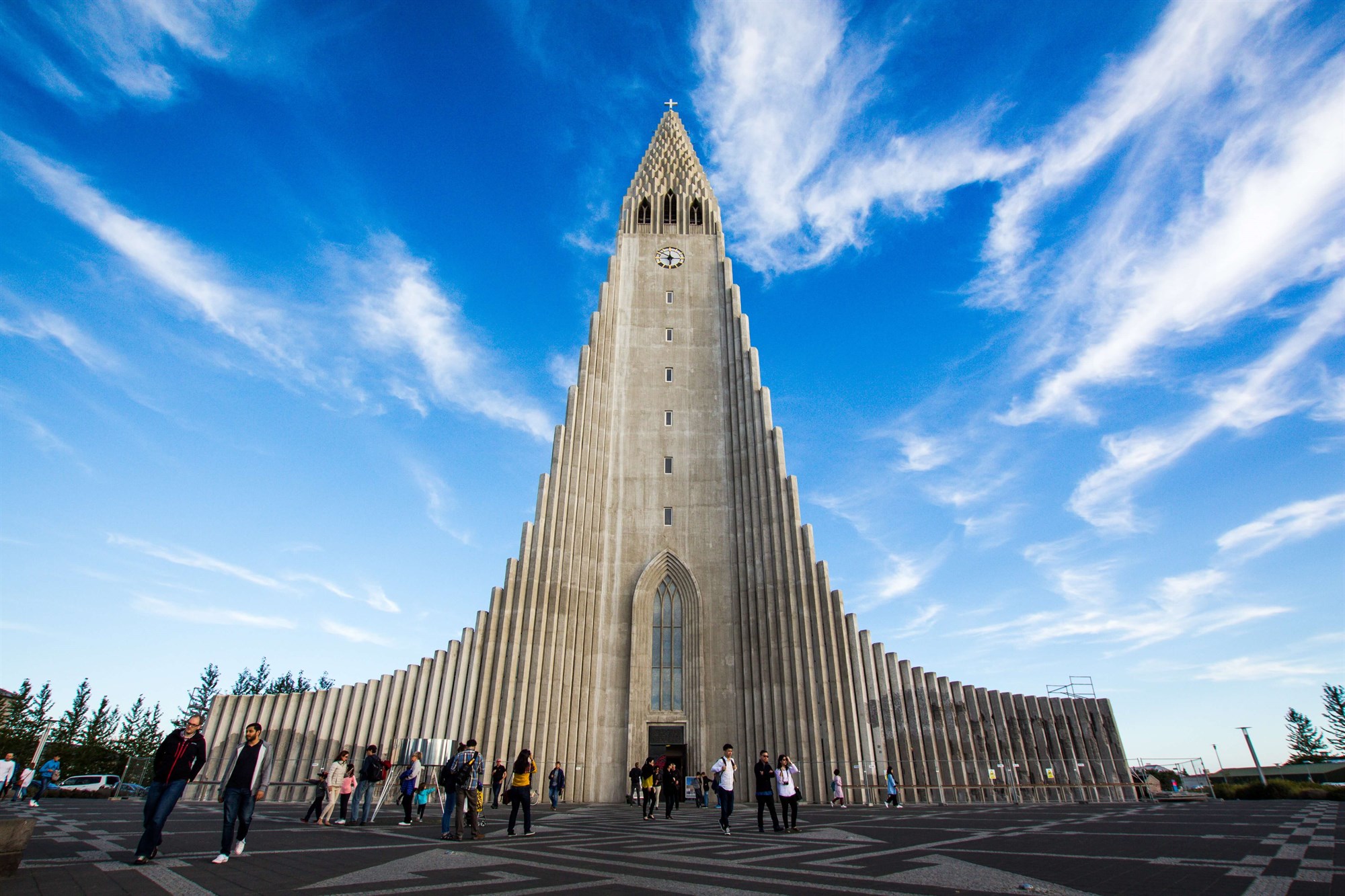 Is ecotourism in Iceland sustainable in the future?
A number of initiatives have been put in place to support sustainable tourism in Iceland heading into the future. These include the development of a national strategy for sustainable tourism, the promotion of responsible tourism practices, and the provision of funding and support for sustainable tourism projects.
The Icelandic Tourist Board, Ferðamálastofa, is the national tourism organisation of Iceland. Alongside managing the promotion and development of tourism, it is also responsible for ensuring that tourism in Iceland is sustainable and benefits local communities. The Tourist Board has a number of initiatives to promote responsible tourism, including the promotion of sustainable travel practices, the development of sustainable tourism standards, and the provision of funding and support for sustainable tourism projects.
Several government initiatives including the Icelandic Environment Agency and Icelandic Sustainable Tourism Fund have been put in place to promote sustainable tourism practices and provide funding for projects that protect the environment and benefit local communities.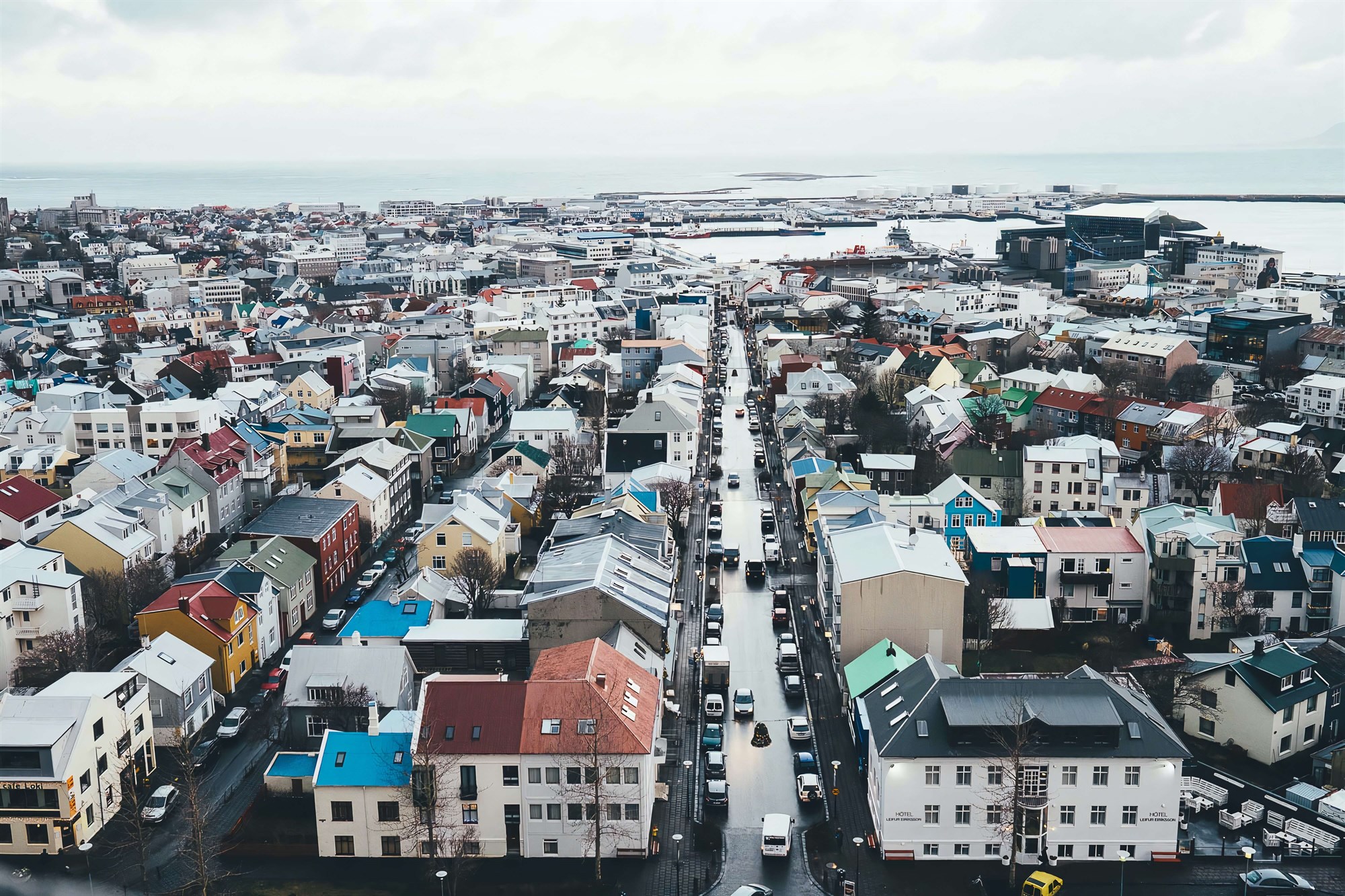 How to travel sustainably in Iceland
There are many ways in which people visiting Iceland can ensure they act sustainably and have an eco-friendly trip. As with visiting any country, the best way to prepare yourself for minimising your impact and disruption is to read up on the place and the culture. By learning about the environment you will be travelling in, you can get yourself into the right mindset of making sure you are respectful and are aware of basic mistakes you should avoid.
Avoid whale meat 
Whale-hunting is a hot topic in Iceland, and statistics show that the majority of whale meat now caught by Icelandic whalers goes towards feeding tourists. Many tourists are actually duped into believing that eating whale meat is somehow an age-old Icelandic tradition (it is not), and in fact, only 5% of Icelanders say they eat whale meat themselves. 
Even though you may not be able to convince pro-whaling Icelanders to change their opinion on ethical grounds, you can avoid contributing to the industry by avoiding eating whale meat, as well as boycotting any restaurants that serve it. Instead, spend your money on one of the excellent whale watching tours and show that there is an excellent way to enjoy whales and contribute to the Icelandic economy that doesn't involve killing them.
Do not eat puffin
Numbers of the Atlantic puffin in Southern Iceland have plummeted in recent years, and while various culprits are thought to be responsible, global warming is at the forefront of their demise. Changing ocean temperatures as a result of warming currents and premature ice thaws have driven traditional puffin prey out of reach of the Icelandic shore. Raised CO2 levels in the atmosphere may also be causing acidification of Icelandic waters, further affecting the presence of feeding stock for the puffin.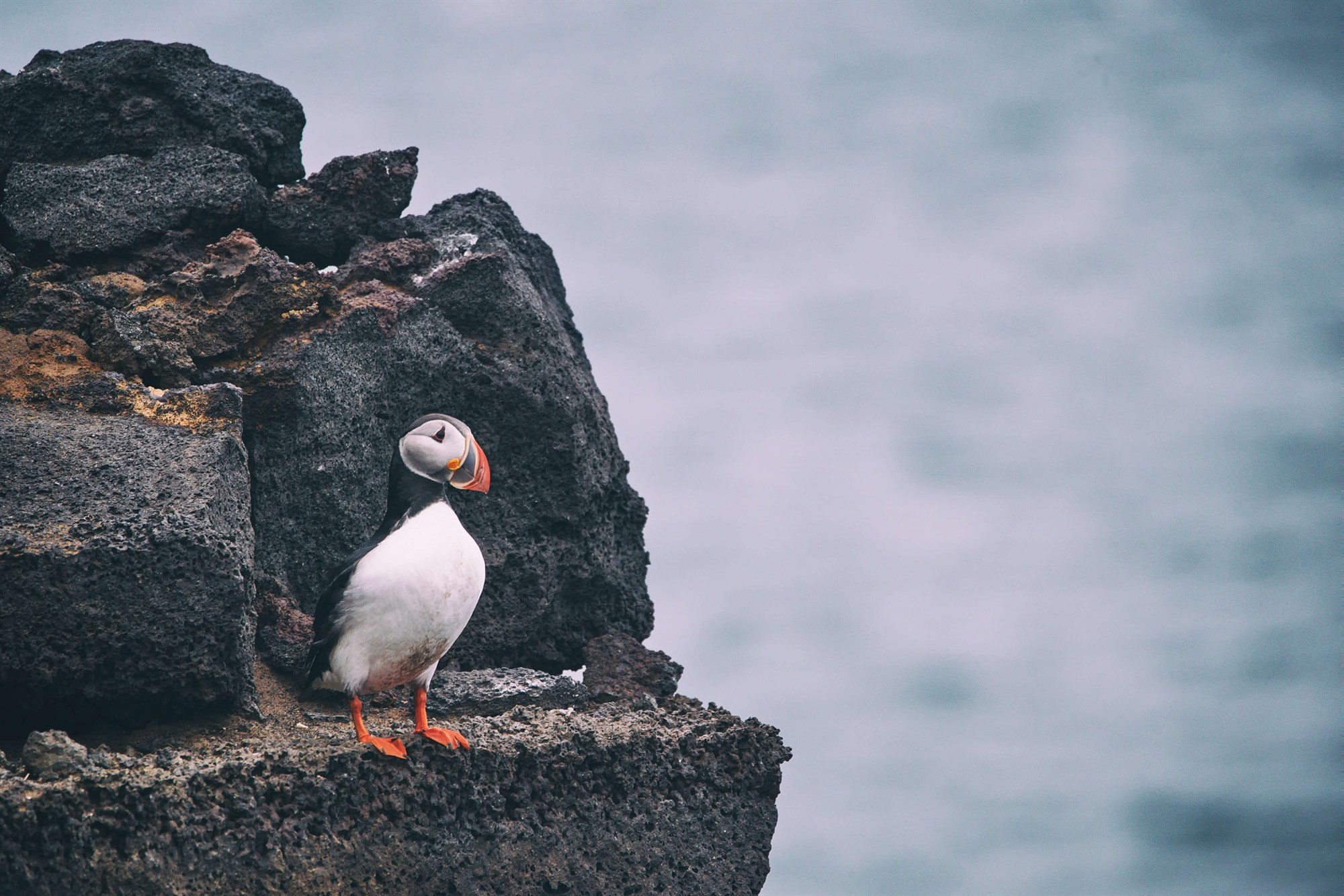 Large-scale egg collection and hunting have also played a part in the decline. Unlike whale meat, puffin is widely-consumed by Icelanders and due to the vast numbers of the bird, isn't seen as controversial or as destructive as whale meat. A proposed ban was met with staunch opposition from locals who hunt the bird, and any ban still wouldn't resolve the prime culprit of their decline.
The best thing you can do as a visitor is to not eat puffin meat, as well as continue to play your part in the fight against climate change and global warming that are destroying the world's oceans and wildlife.
Additional tips for travelling sustainably in Iceland 
Respect the environment by making sure you avoid littering and keep the environment clean. Icelanders are incredibly proud, diligent and proactive when it comes to keeping their surroundings clean and litter-free, and there are litter bins on almost every street corner. In rural areas, make sure you take all of your litter back with you and avoid tarnishing the wonderful Icelandic ecosystem. If you happen to stumble across any discarded litter that is not yours, we encourage you to remove it and dispose of it appropriately yourself. 
Just because you have hired a high-clearance 4WD vehicle, it does not give you the right to go driving off-piste in Iceland. In fact, off-road driving in Iceland is illegal given the irreversible impact and damage doing so can cause to Iceland's fragile local flora and underlying environment. As a visitor, you should stick rigidly to the designated roads, even if these may be so bumpy you may feel like you are driving off-road. 
We encourage you to support the Icelandic economy by purchasing local goods and dining at local restaurants, as well as seeking out companies who prioritise environmentally sustainable causes. By doing so, you will be making a direct impact on the longevity of Iceland as a must-visit tourist destination. It also will allow you to come into contact and direct communication with Icelandic people, allowing you to gain a deeper insight into daily life here and see the hard work, talent, and commitment that goes into the Icelandic small business community.
Airbnb has prompted a lot of Icelandic landlords to use their properties as pop-up B&Bs. While this has helped alleviate some of the pressure on the strained tourist accommodation industry that came with Iceland's exponential growth in popularity with visitors, it has also had an unwanted impact on local housing. For landlords, renting to tourists has worked out far more profitable than renting to locals, leading to a large number of downtown residents have been evicted from their homes and forced to live further away from the city centre. Try to avoid staying in Airbnb accommodation where possible, especially during the winter months when Iceland's hotel occupancy is at its lowest.
Reykjavík is full of geothermal pools that are a popular draw for tourists as well as locals, but please remember that you are expected to wash yourself without a swimsuit before getting in the water to preserve the cleanliness of the chemical-free pools.
Tap water doesn't come any more fresh, natural and drinkable than it does in Iceland, and visitors are encouraged to save money and protect the environment by avoiding buying bottled water and instead filling up a reusable water bottle from the tap.