Black Sand Beaches in Iceland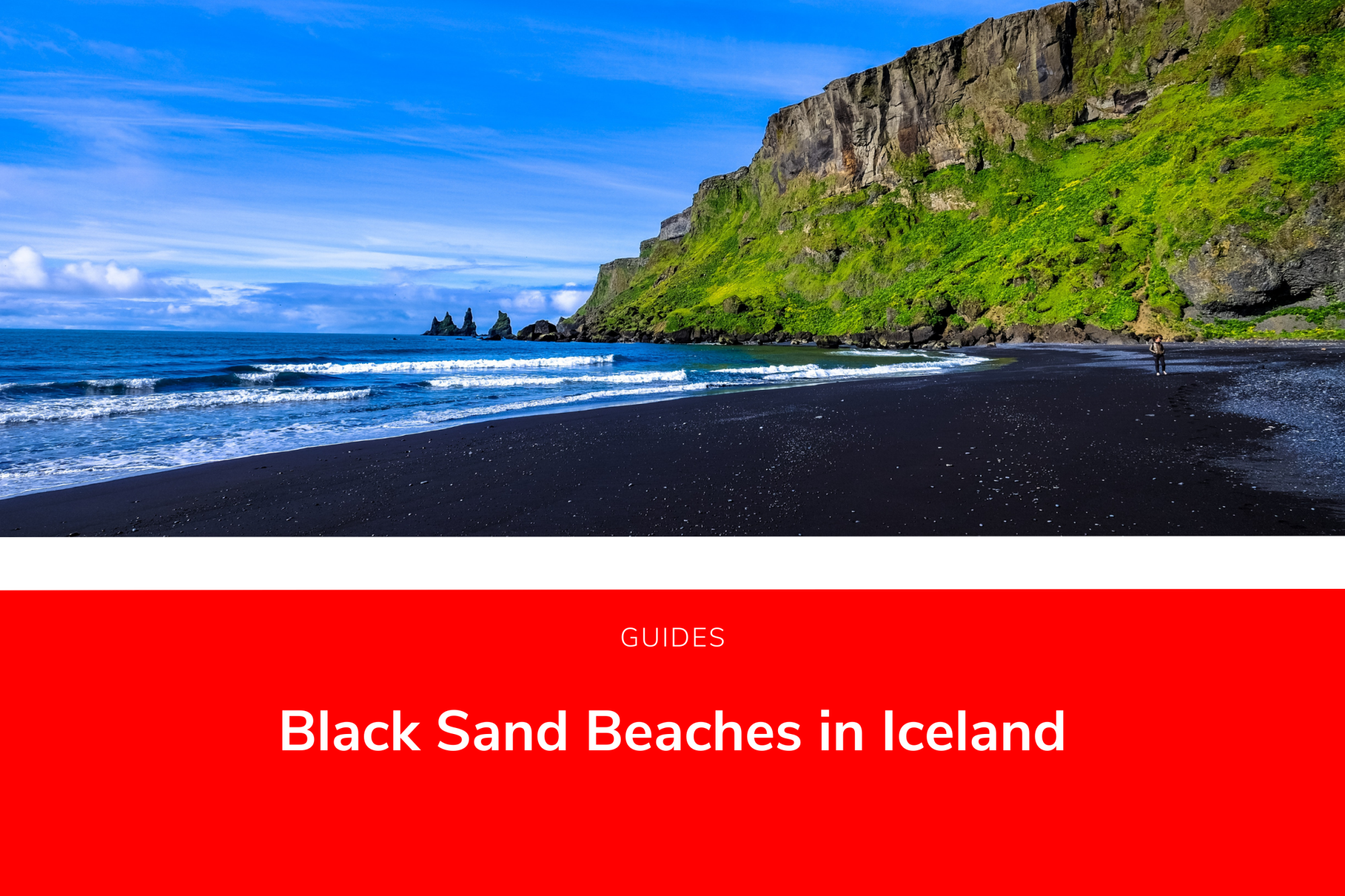 Black sand beaches are quickly becoming one of Iceland's most popular tourist destinations. But don't be fooled by the word beach; this is not the sort of place you'll want to take your swim shorts and flip-flops. Iceland's ominous black shores provide some of the most jaw-dropping views in the country and create a mysterious atmosphere that continues to astonish tourists and locals alike.
Most visitors flock to the famous Reynisfjara, forgetting that Iceland boasts several other eerie black beaches scattered along the southern and western coastlines, each with its own unique charm and shrouded in mysterious tales from Icelandic folklore.
Let us take you through the best black sand beaches in Iceland, how to get to them, as well as how to stay safe when exploring these breathtaking natural beauty spots.
What are black sand beaches in Iceland black?
The distinctive black sand on Iceland's beaches is formed from the erosion of volcanic materials such as basalt rocks and lava over millions of years. When molten hot lava reaches the sea it cools instantly to form black volcanic rock, which is then smashed into tiny fragments of sand by the powerful waves and galeforce winds striking the shore. Nearly all volcanic rock on earth is basalt which has a high iron content that absorbs light, giving the resultant sand its silky dark color.
Iceland's Most Popular Black Sand Beaches
Here are our picks of the best black sand beaches to visit in Iceland.
Reynisfjara
Located on the south coast close to the quaint village of Vik, Reynisfjara is the place most people picture when they think of black sand beaches. Widely considered the most beautiful black sand beach in Iceland with its unique basalt rock formation, this already popular tourist spot was thrown into the international spotlight when it was used as a filming location for several episodes of the hit HBO television series, Game of Thrones.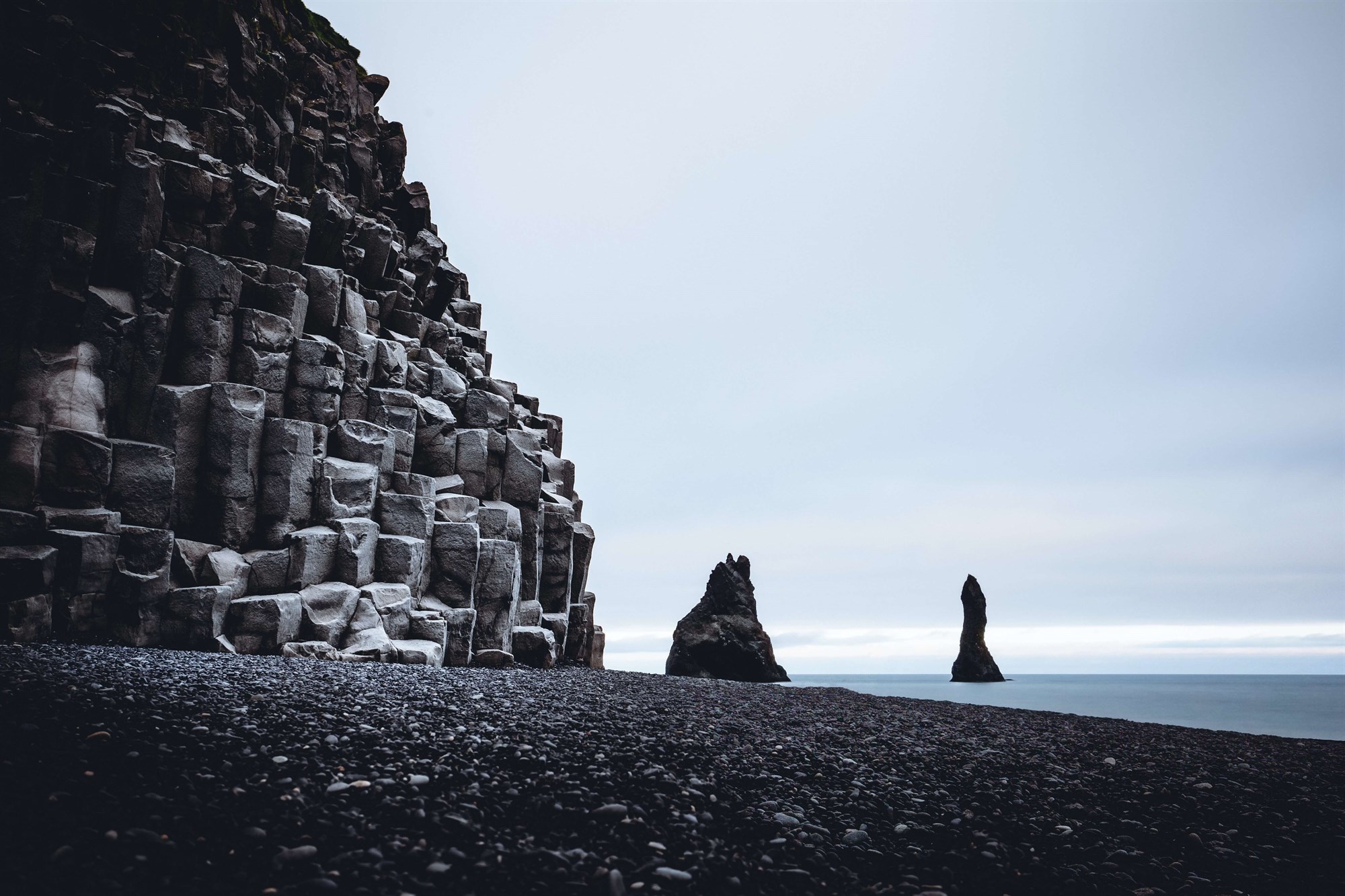 Legend has it that the giant Reynisdrangar stacks were formed by two trolls that were attempting to drag a ship to land, but were turned into the impressive basalt sea stacks that rise from the ocean as daylight broke. Resembling a carved step pyramid with straight defined edges, it's hard to believe this phenomenon is naturally occurring! Keep a close eye out for the beautiful wildlife that lives in the basalt columns, including puffins, guillemots, and fulmars.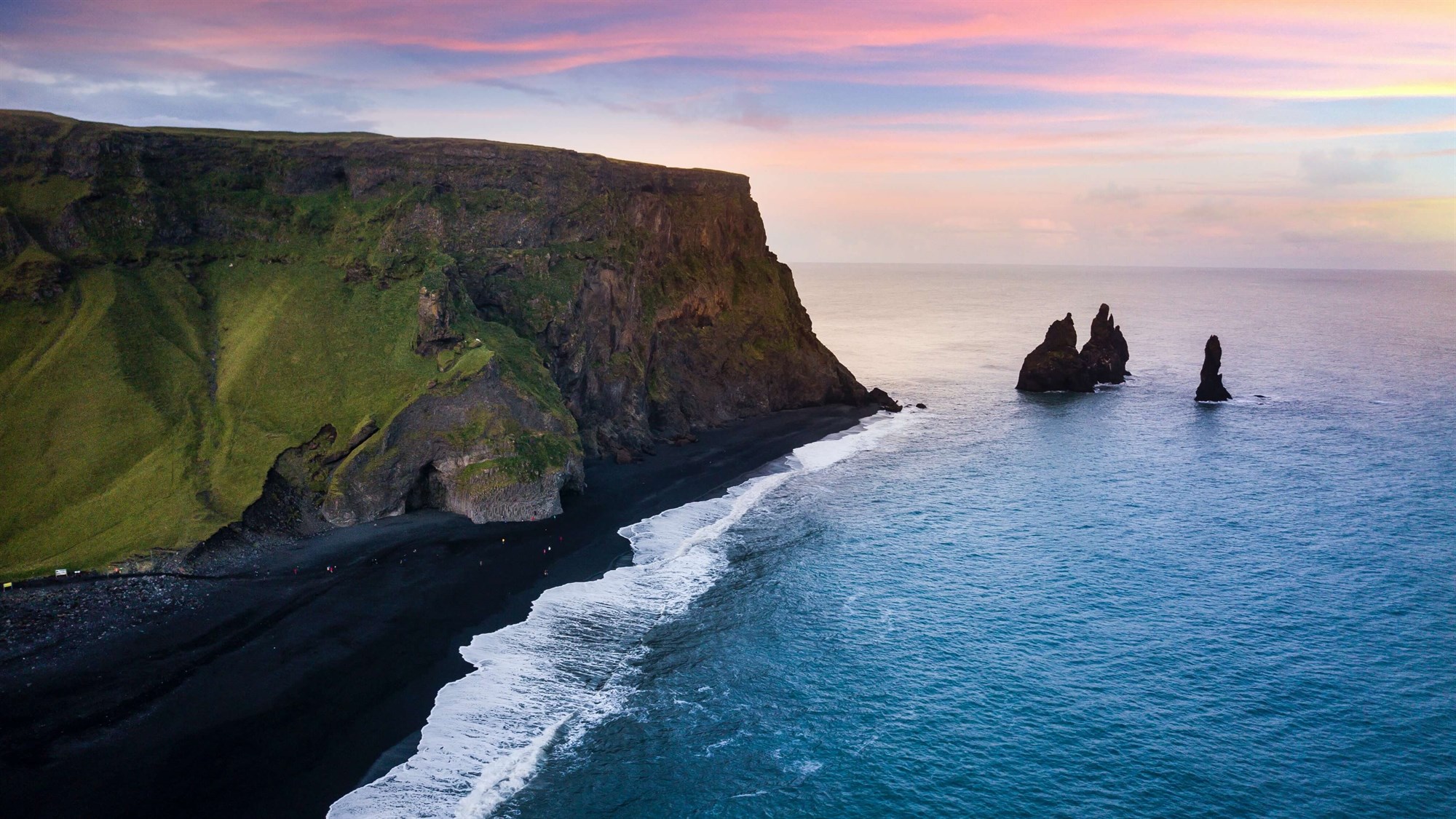 Sólheimasandur
You can really get that eerie post-apocalyptic feeling at Sólheimasandur with its abandoned aircraft wreckage still laying where it crashed in the 1990s. Located along the ring road on the south coast, Sólheimasandur is a short drive from Reynisfjara and the spooky crash site location is also close to the popular Skogafoss Waterfall, allowing you to plan a hike to visit two unmissable tourist attractions for the price of one.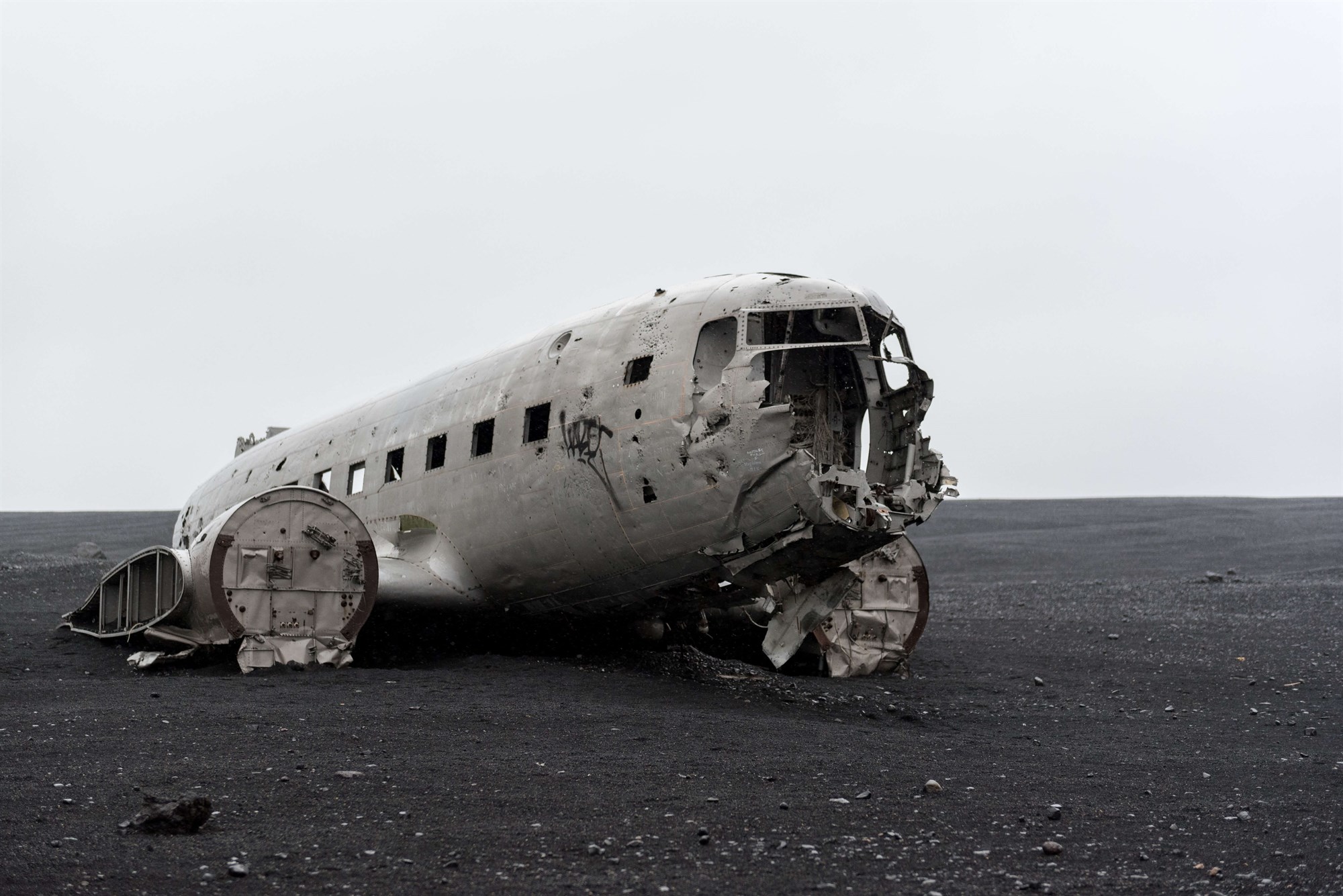 Dyrholaey
Dyrholaey is not only famous for its black sand beach but also its impressive arch-shaped cliff where visitors can get some stunning panoramic views. Like Reynisfjara and Sólheimasandur, Dyrholaey is close to Vik and is easily accessible via the ring road. As well as a picturesque lighthouse, visitors may also be lucky enough to spot some puffins and other beautiful arctic wildlife here.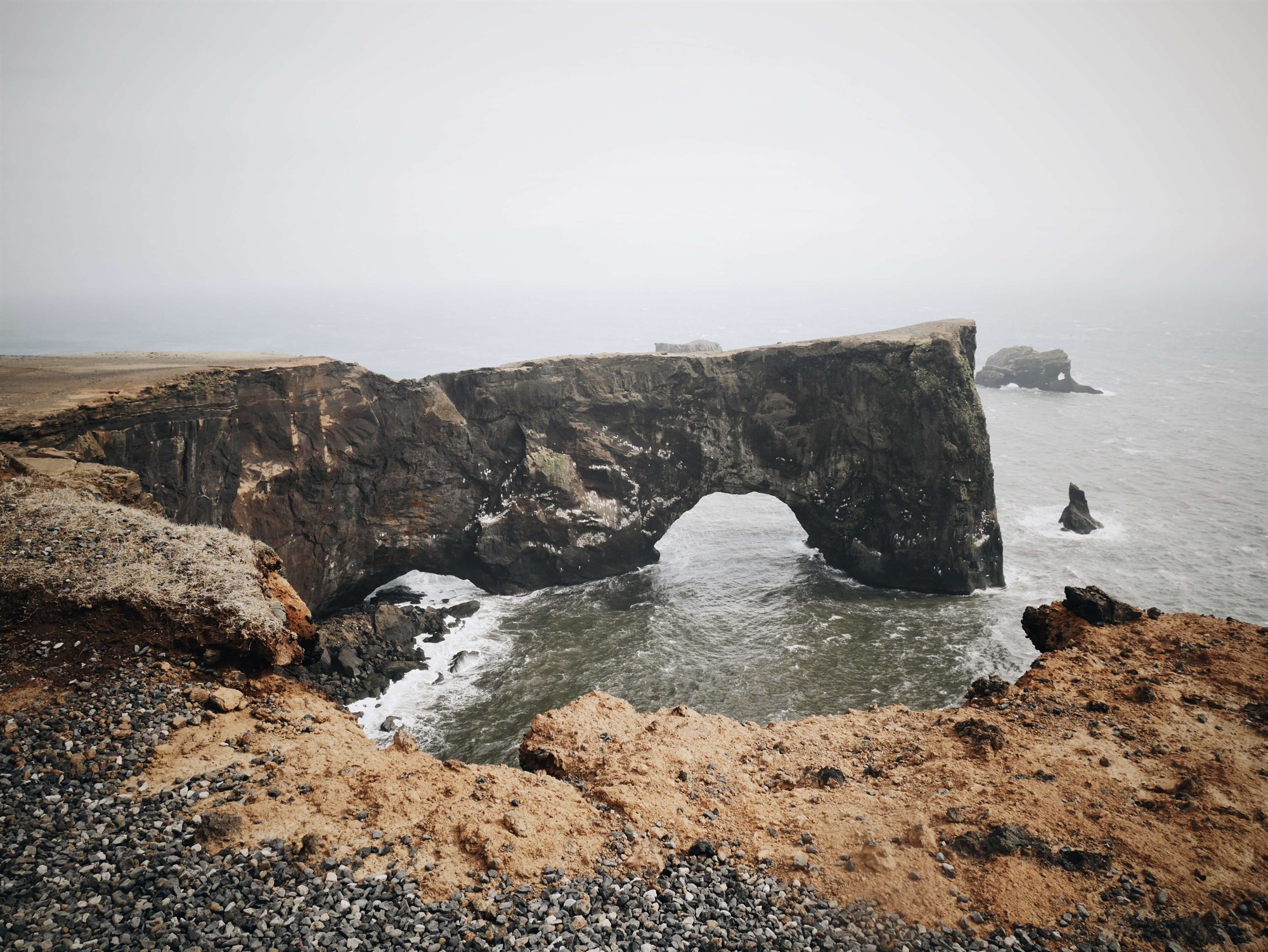 Diamond Beach
With chunks of washed-up glacier ice shining like diamonds against the black sand, the appropriately named Diamond Beach on Iceland's south coast and by the Jökulsárlón Glacier Lagoon really is a sight to behold. As well as the truly photogenic beauty spots on the shore, you can visit the nearby Jokulsarlon glacier from which the pieces of glacial ice that scatter the beach originate. You may even be lucky enough to witness some majestic seals out feeding, or simply basking in the summer sun.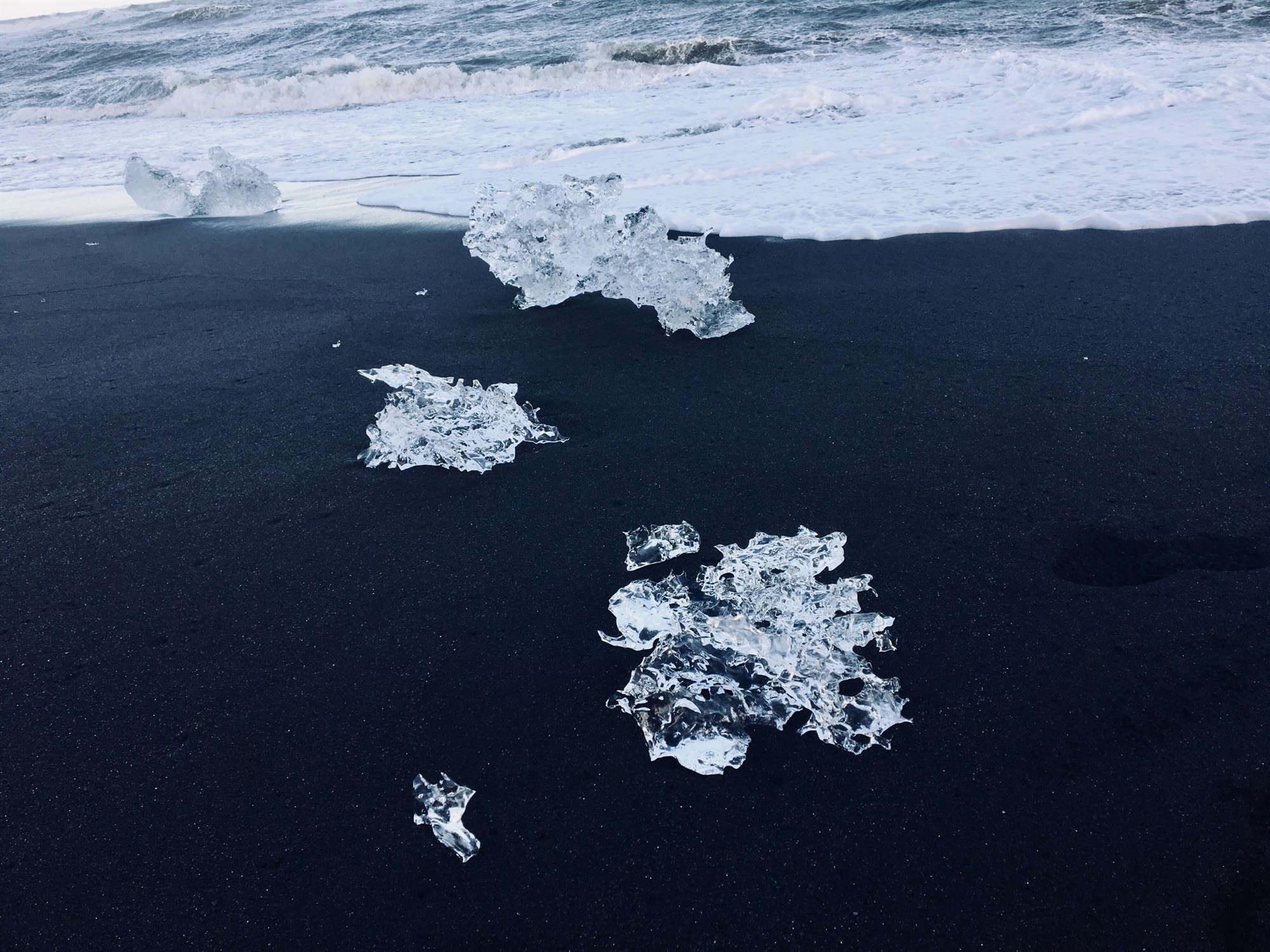 Stokksnes
Around 6 hour's drive from Reykjavik on the east coast of Iceland, Stokksnes is somewhat of a hidden treasure. This stunning location benefits from much less tourism than other beaches on this list, meaning you could even have the beach to explore for yourself. The point where the immense snow-covered mountains meet the sea is a sight you simply have to see to believe - it really is that breathtaking!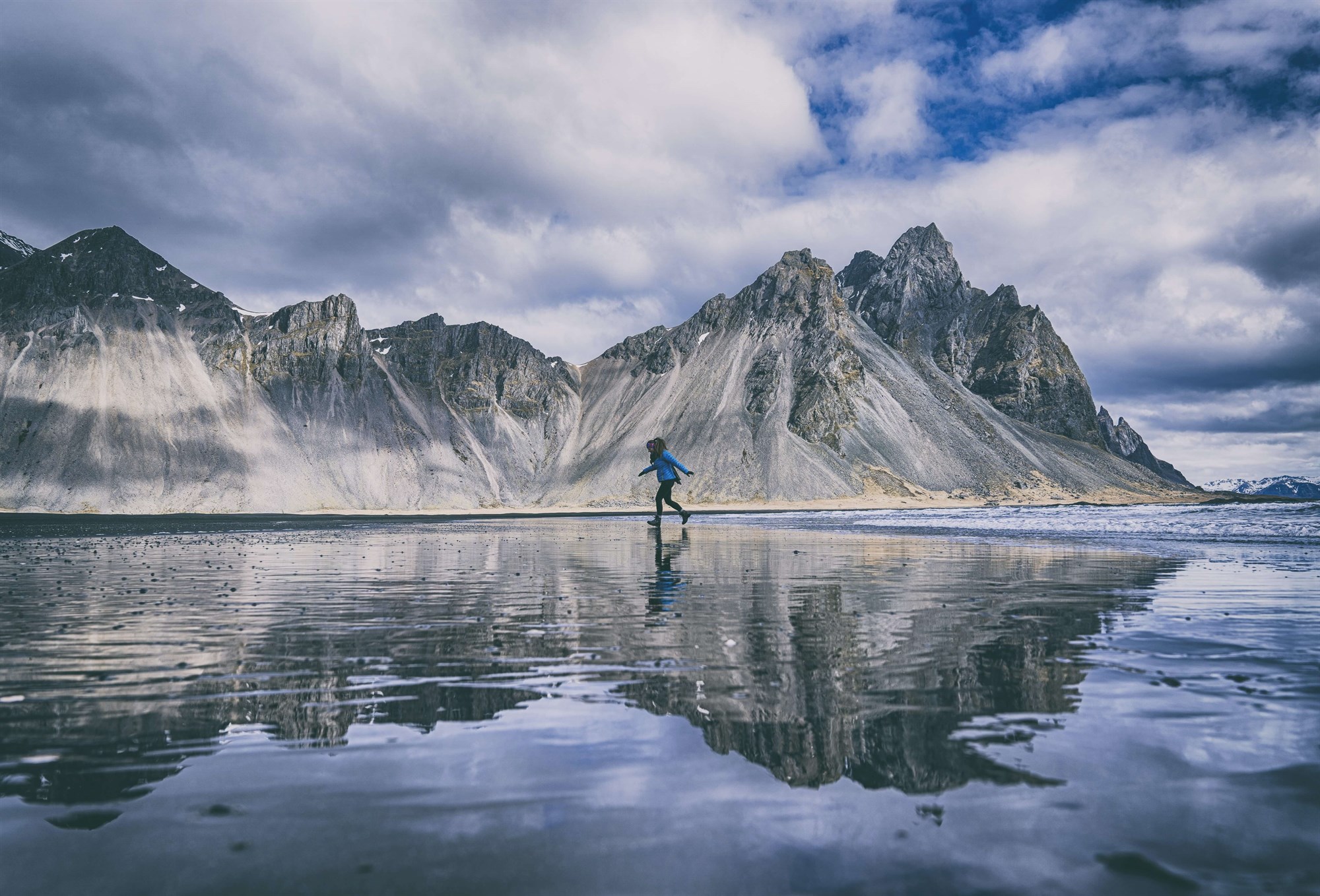 If you thought Stokksnes beach couldn't get any better, then think again. It's an excellent place to experience the northern lights during winter, and there are endless golden-hour photo opportunities during the summer months.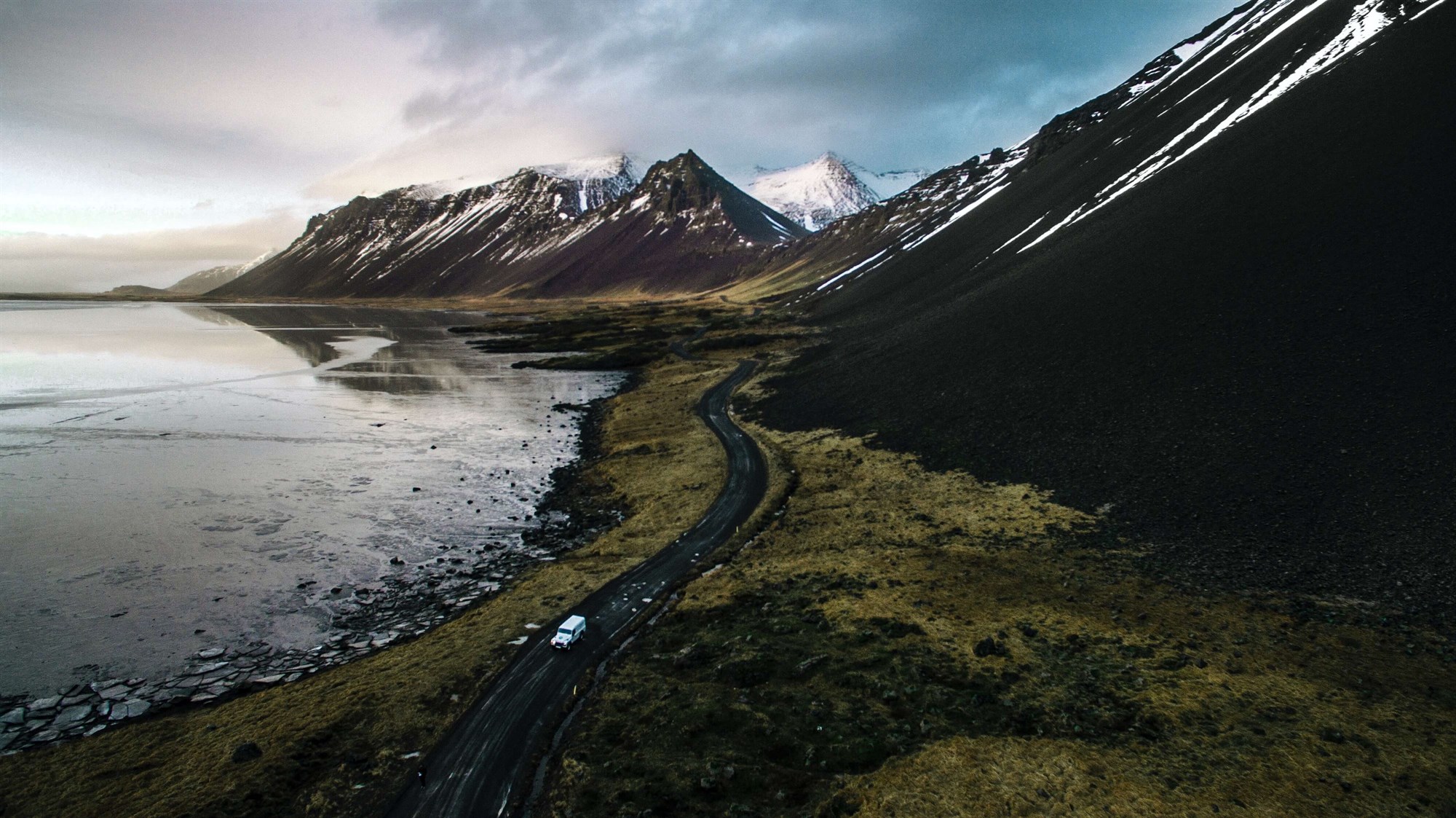 Djúpalónssandur
Djúpalónssandur beach, often referred to as the Black Lava Pearl Beach can be found on the west coast of Iceland, close to the Snæfellsjökull volcano on the Snæfellsnes peninsula. You can find the eerie remains of a shipwrecked British trawler and the heavy ancient lifting stones that serve as a testament to the strength of the native fishermen who once lived in the nearby village.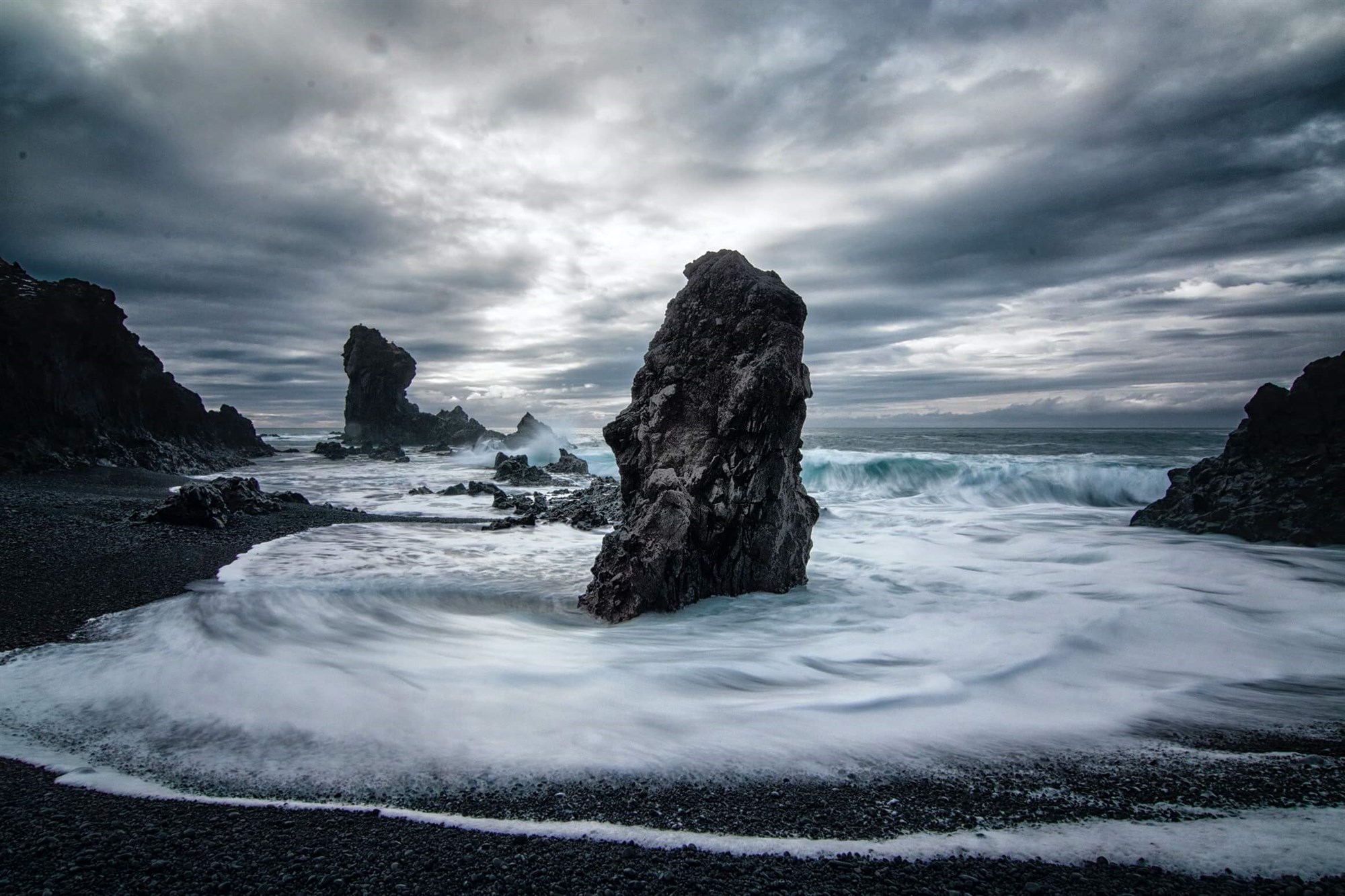 Seltjörn
If you are staying in Reykjavík and do not have the opportunity to visit the black sand beaches mentioned above, Seltjörn is a black sand beach a short 10-minute drive from the city center. Unfortunately, the sand has faded and is more of a grey color these days, but it still makes for a spectacular and unique view of the Atlantic Ocean.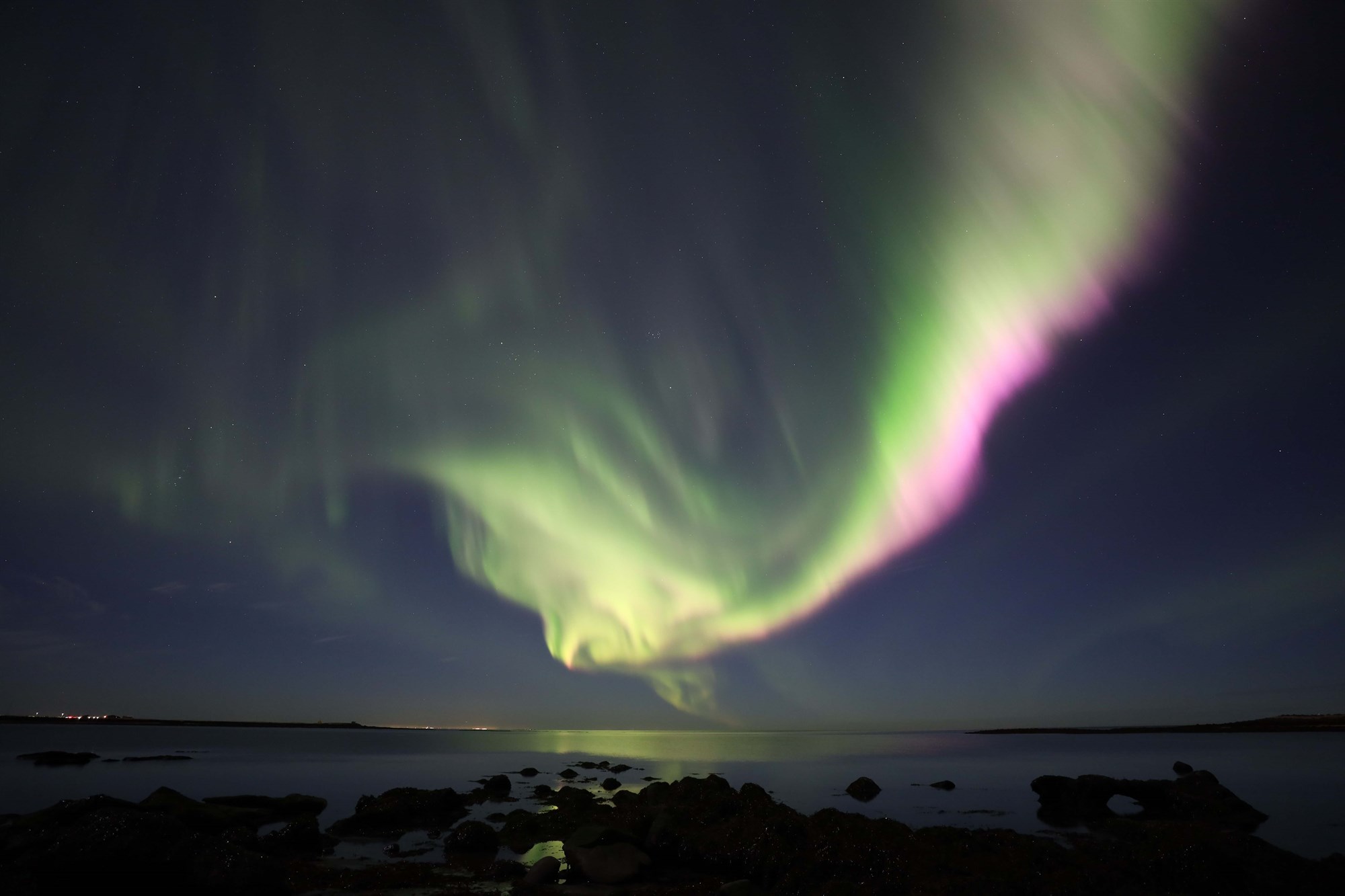 How to Get to Black Sand Beaches in Iceland?
Given their remote nature, the best way to reach Iceland's black beaches is by car. Beaches along the south coast including Reynisfjara, Sólheimasandur, and Dyrholaey are all easily accessible via the ring road and can be reached from Reykjavik, 180 km away, in around 2 hours and 30 minutes.
Rent a car in Iceland with Lotus Car Rental for great quality cars and service at affordable prices. Want to make your trip more sustainable? Learn more about driving a Tesla in Iceland.
Why are Black Sand Beaches in Iceland Dangerous?
Sneaker waves can pose a significant danger to tourists on Iceland's beaches. These waves crash much further up the shore than you would expect and can appear seemingly out of nowhere, even on the calmest of days. These sneaker waves and offshore currents are incredibly strong and can drag helpless people out into the freezing cold ocean. The advice around sneaker waves is clear; never turn your back on the ocean and always maintain a safe distance from the waves.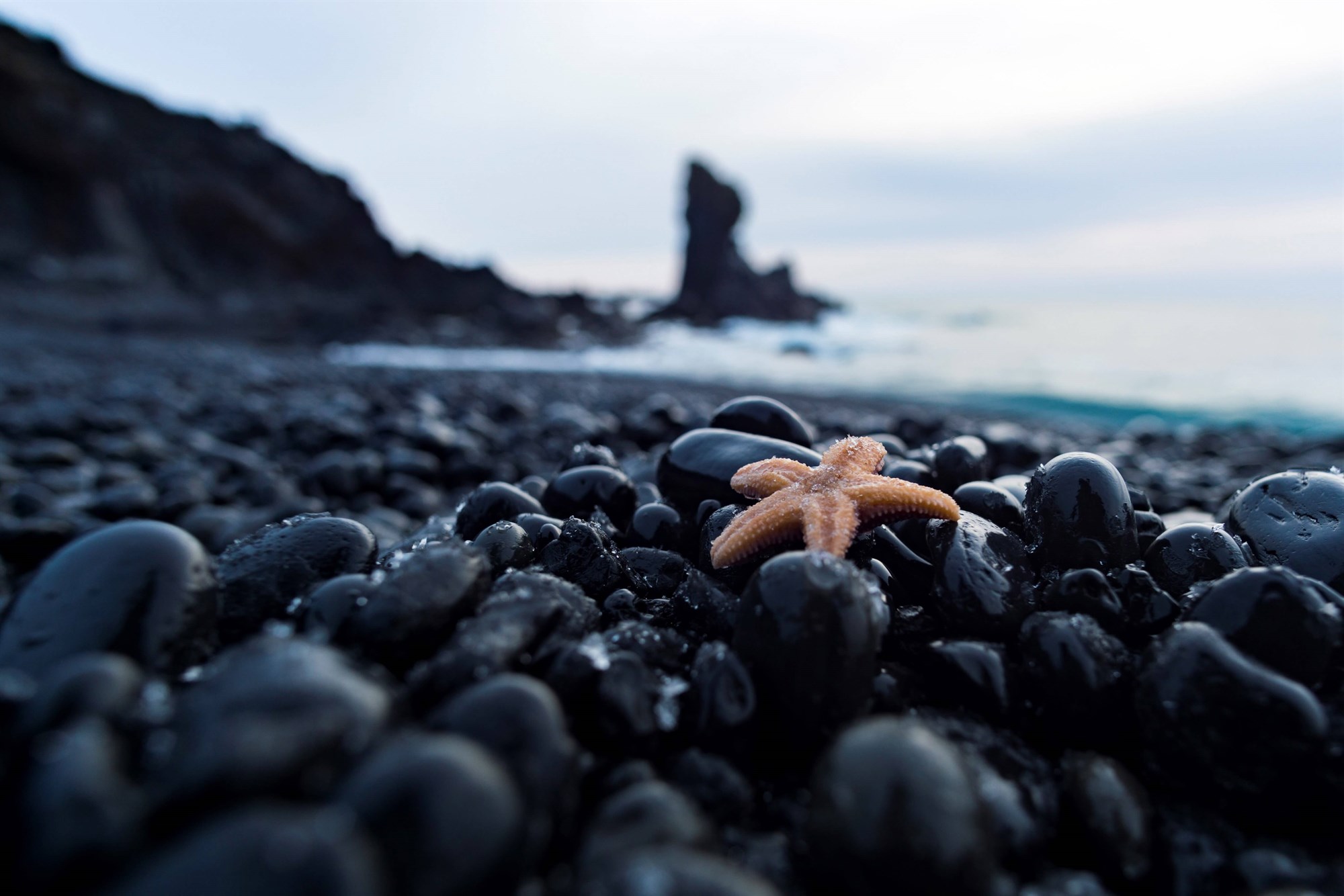 We advise against visiting Iceland's beaches in bad weather due to violent winds that can sting your skin by pelting you with sand, or, in extreme cases cause windburn. If you are visiting in the winter, it is especially important to wear appropriate clothing to protect you from the cold and wet.
Whilst sneaker waves are less of a risk at Diamond Beach, you should be aware that climbing on the icebergs is extremely dangerous due to their slippery surfaces and sharp edges, not to mention the risk of drowning.
Staying Safe at Black Sand Beaches in Iceland
In order to enjoy Iceland's beautiful black beach landscapes safely, you should follow these tips:
Keep a safe distance from the water, ideally 100 feet (30 meters)

Do not swim in the water

Do not turn your back on the sea or waves

Do not let children wander the beach unsupervised

Do not climb on icebergs or mounds of ice

Be careful even if the conditions appear peaceful

Avoid visiting the beaches in bad weather