The 2023 Car Rental Guide - Expert Tips For Hiring A Car Abroad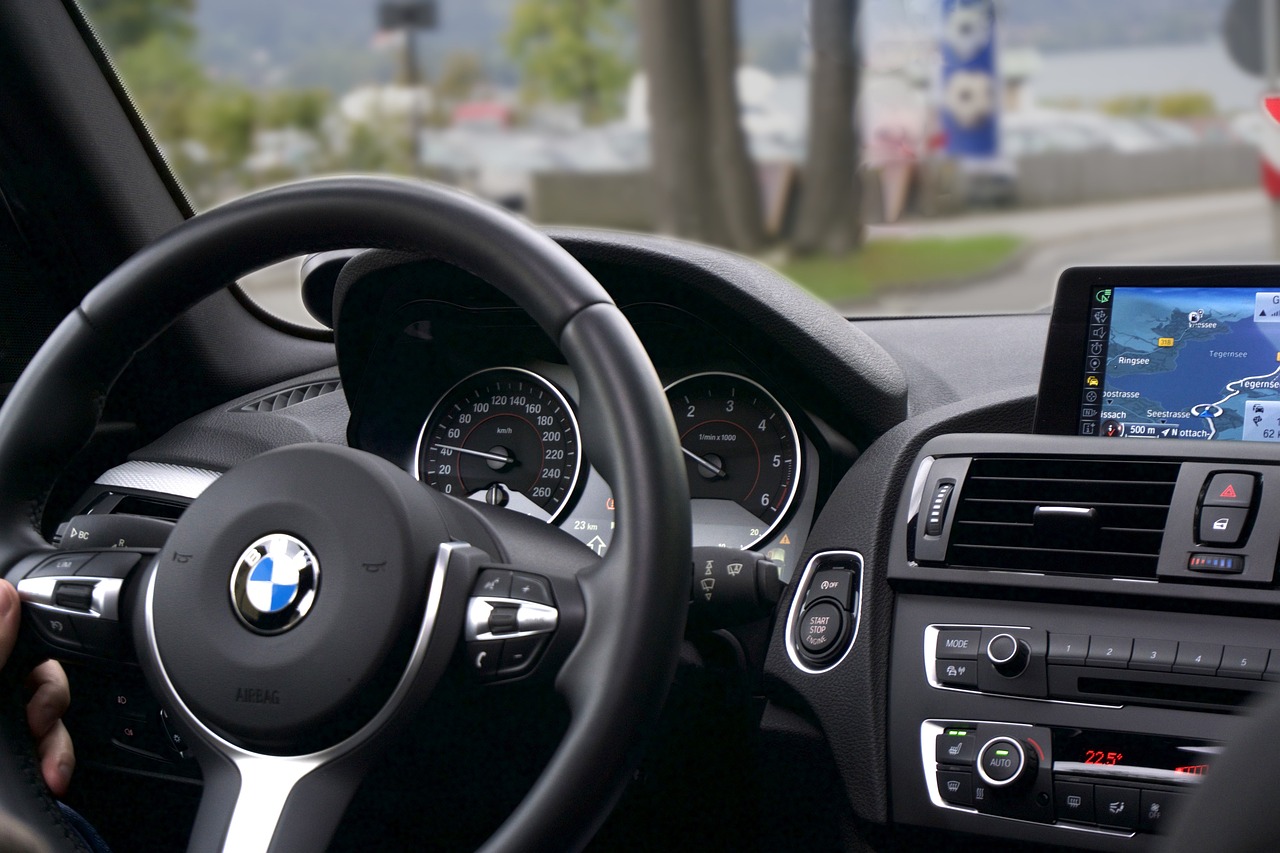 Renting a car abroad is becoming an increasingly popular option for Brits. Not only is it more cost-effective than relying on taxis, it also provides vacationers with a greater amount of freedom and flexibility when exploring new & exciting destinations. 
That said, renting a car for your trip abroad can be a stressful experience especially if you haven't done your homework in advance. To help equip you with all of the right tools before, during and after your vacation, we have pulled together a car hire guide which is packed full of expert advice to help answer the most common questions and concerns when it comes to renting a car abroad.
Want to skip to a specific section in this article? Use the jump links below:
How to book a rental car
Booking a rental car doesn't have to be an overwhelming experience. While there is a lot to consider and many different sites to compare online, following a checklist can help you to prioritize what needs to be done and when. 
When it comes to booking your rental car, our top advice is this: don't leave it until the last minute. Hopping off the plane and picking a random hire desk at the airport is a big risk to take. After a long flight and waiting around in a queue, you're bound to feel tired and groggy, and as a result, more likely to agree to a deal that isn't right for you. 
The best thing you can do to save money is to plan ahead. This way, you can spend time working out an estimated total cost, including any optional extras and you'll also have the time to find the most competitive price. 
Before you get your credit card out and commit to your car rental company, here are a few things you should consider: 
The pick up & drop off locations
This may seem like an obvious point, but it's surprising how many people forget to check the exact location of the car rental company. 
You shouldn't assume that the pick up point is at the airport. Many car rental companies offer a complimentary shuttle bus service directly from the airport but you'll need to factor this in when you're selecting your pick up and drop off times. Generally speaking, renting a vehicle slightly further away from the airport is cheaper as companies located at the airport will pay a premium for their location. 
As with the pick up location, you should also double check the drop off location as well. In the majority of cases these two locations will be the same but it is important you're sure of this.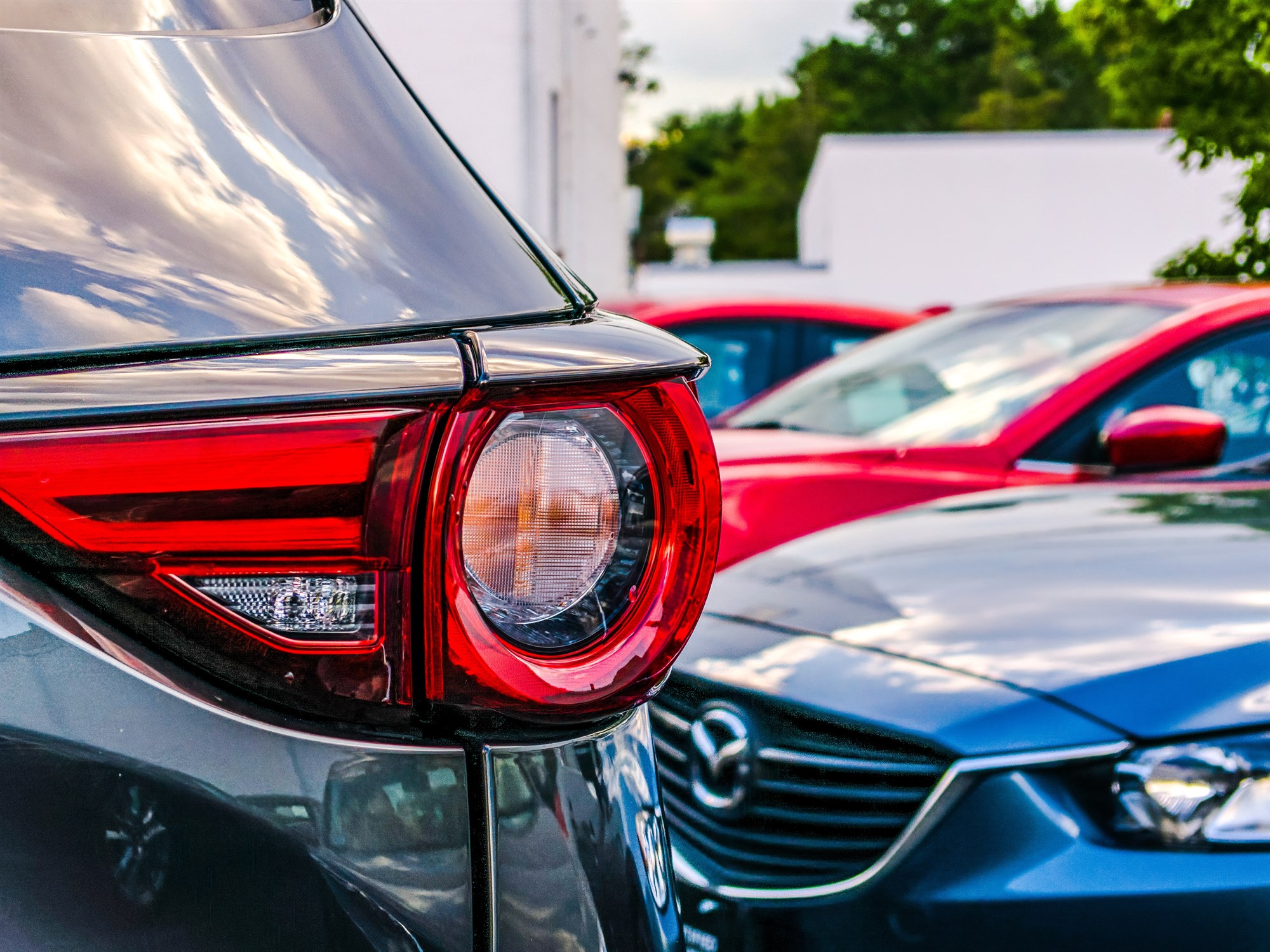 Age
How old you are plays a huge role in whether you are able to hire a rental car or not so it's important to look into this before you turn up with your driving license all ready to go. For instance, in the UK you must be 23 years-old to rent a vehicle and have held your driving license for at least a year. 
Many rental companies outside of the UK will refuse a vehicle to anyone who isn't 25 or older and those that do will almost always charge a premium.
Car size
It's important to carefully consider the size of your rental car. First, ask yourself whether the size is appropriate for what you have planned on your trip - what sort of driving will you be doing? If it involves narrow roads or city parking, then a smaller sized car might be more appropriate for this trip. 
Also, will the car comfortably fit all of your luggage as well as the other passengers? The last thing you need on your journey from the airport is to have suitcases blocking your view out of every window, as this will only add to the stress of driving on foreign roads.
Lastly, if you choose a larger car because it 'looks' the part, have you considered how it will feel to drive? You may already be driving on the opposite side of the road to what you're used to so choosing a car that is drastically bigger than the car you drive at home may feel like too much of an adjustment. 
Fuel policies
Every car rental firm has their own fuel policy and you don't always get a choice. 
Typically fuel can be provided in two ways. There's 'full-to-full' meaning that you pick up the car with a full tank and drop it off with a full tank - paying for exactly what you've used. 
The second option is 'full-to-empty', this is where you agree to pay up-front for a full tank and return the car as empty as you feel brave enough to. Although you don't have to physically fill the tank up yourself before dropping off your car, you'll be charged a premium by the rental company who will fill it up instead.
Whichever policy you opt for it's important to always keep fuel receipts to cover yourself if there's an issue further down the line - even taking photos of the receipts just in case they get misplaced on your travels.
Mileage
Getting your mileage right is crucial so try to roughly map out the distance you plan to cover on your trip, so you can pick the right limit for you. Take time to carefully read the small print as this will confirm what your mileage allowance is. 
Hitting your daily limit too soon will be frustrating and more expensive if you're having to top up on the go. While it's important for you to try and save money where possible, one thing you shouldn't scrimp on is mileage. 
Over the course of your trip, keep a log of how many miles you have covered in case this is questioned. 
How much does it cost to rent a car in Europe?
Having analyzed six of the most popular vacation destinations, the latest research has revealed it costs on average £565 to rent a car for a week in Europe during the summer vacations. The average price for a week at the peak of the vacations season was just £357 before the pandemic, representing a staggering increase of 58% to 2023.
This eye-opening research by icarhireinsurance.com highlights the importance of booking early and choosing the right deal for you as well as keeping a close eye on any avoidable additional costs. 
One detail you should pay close attention to is your fuel consumption, especially if you're clocking up a lot of miles. With that in mind, here are our tops tips for reducing your fuel consumption when renting a car:
Opting for a smaller car
It may sound simple but it all starts with your car selection. Smaller cars tend to consume less fuel compared to larger vehicles so don't be swayed into picking a flashier, larger car if this isn't necessary for you and your trip.
Pack lightly
While this isn't going to make the biggest difference to your MPG (Miles Per Gallon) figures, the heavier a vehicle is, the more fuel it will use.
For that reason, try not to overpack for your vacation and avoid keeping any unnecessary items in the boot of the car as it all adds weight to the vehicle.
Remove the roof rack if you are not using it
Don't leave your roof bars and roof box on unless you need to. They create wind resistance and cause your vehicle to use more fuel through the 'drag' effect, which is increased the faster you drive.
According to the Energy Saving Trust an empty roof rack adds 16% drag when driving at 75mph. At the same speed a roof box adds 39%, making your vehicle much less fuel-efficient. 
Driving with your window wide open has a similar effect, so while you may be struggling with the heat or want to take photos of the views, it's another thing to bear in mind.
Plan your route in advance
Being organized and planning out your route in advance is key. It will not only help to reduce the stress for the driver navigating foreign roads, but it will also limit the likelihood of any stop-start driving if the wrong turn is taken. Having to stop and pull over on the side of the road is not only frustrating for all involved but it also wastes fuel as well. 
Drive at a steady speed and high gear
Excessive speed is the worst way to waste fuel so being gentle on the accelerator is important for fuel-efficient driving. Of course you can't avoid accelerating while driving full-stop, but that doesn't mean you have to pull away like you're a Formula One driver either.
The biggest secret to achieving high mpg is driving in the highest possible gear for your vehicle while keeping within the speed limit.
One of the keys to saving fuel is driving at a constant speed. If your rental car has it, then cruise control can do this effectively on flat surfaces, making your driving as fuel-efficient as possible by avoiding any unnecessary acceleration.
Selecting the right insurance when renting a car abroad
Do I need insurance when renting a car abroad? The simple answer is yes. But the hardest part is knowing what type of rental car insurance you need, where to get it and what the different policies cover. 
Deciding which insurance to take depends on the level of protection you're after during your trip; some cover only the vehicle you have hired, while others also cover injuries or damage caused to other vehicles.
When you hire a car it will come with the most basic insurance as part of the total price. This protects you from having to fork out for the full cost of replacing a stolen or damaged vehicle.
However, the catch here is that the basic insurance is subject to an excess. This means that you might have to pay up to £2,500 towards the repair or theft costs, whether it was your fault or not. 
To prevent your vacation from going from bad to worse in the very unfortunate event that something like this happens, it's worth getting decent car hire insurance cover for your trip.
There are two options available for how to purchase your car hire insurance:
Buy insurance through a second party 
Often buying insurance through an insurance provider works out cheaper but naturally involves a lot more work. If your rental car does get damaged or stolen, you will have to pay the excess to the rental company but you can then claim it back via your insurance provider.
Buy insurance from the car rental company you are going with
This insurance can be purchased when you book the car or at the rental desk when you go to collect your car. It often reduces the excess down to zero in the event of damage or theft.
On top of this, it will be useful to know what the different types of car insurance are and what eventualities they will help to cover on your vacation. Typically, car hire insurance covers three basic things – damage, theft and third party liability. 
Here is a breakdown of your options:
Collision Damage Waiver 
This covers any kind of damage that is caused to the car's bodywork, like the bumper, wings and doors. However, it doesn't cover the windows, wheels or the interior of the car, so make note of this. If you do damage these parts of your vehicle in a collision, you would have to pay an excess which should be stated in your policy.
Theft Protection 
If your rental car gets stolen while you're on vacation, this is where Theft Protection comes in handy. It also covers any damage that is caused when someone attempts to steal it. Same as with the Collision Damage Waiver, the most you would be required to pay is the excess specified in the policy documents.
Loss Damage Waiver 
This term is used for a combination of the Collision Damage Waiver and Theft Protection. Therefore if the hire car is stolen and any subsequent damage occurs, you will be protected. 
However, the excess for this policy is typically higher than the Collision Damage Waiver policy. 
Third-Party Liability
To be prepared for any and every eventuality, Third Party Liability insurance means you are covered for any injury or in more extreme cases, death, that is caused by an accident you are responsible for. 
Car Hire Excess Insurance
If your hire car is damaged or stolen, excess insurance covers any excess charges that you might need to pay. While this is optional insurance, it can save you a lot of money as some car hire companies have very high excess amounts.
Personal Accident Insurance
This type of insurance covers the driver or the policyholder. For instance, it can cover any expenses that occur if there's an accident or ambulance transportation is necessary. 
Roadside Assistance
From flat tyres to electrical faults, our vehicles do let us down at times. Generally speaking breakdown cover will be included as part of the car rental price but it is worth double-checking this and paying extra if needed. 
The essential checks to make before setting off in your rental car 
Once you've landed at the airport most people are understandably desperate to just get themselves to their accommodation to properly begin their vacation. That said, there are a few essential checks you should take the time to make to ensure you don't end up with a hefty bill when you return your car rental. Here are the eight main checks to carry out before setting off on the roads:
Check for damage
It's already been mentioned, but it's an important point. Have a thorough check of the car and inspect both inside and out - noting any damage on the rental agreement. 
On top of this, take photos and videos of everything. If there's a dispute further down the line, showing the car's condition upon collection and return will be really helpful.
 Double check refueling expectations & charges 
Be sure you understand the refueling expectations so that you aren't caught out when you return the car. Again, keep receipts every time you fill up with fuel over the course of your trip in case you need evidence later. Also, take a photo of the fuel gauge when you first set off.
Mileage limits
This has already been mentioned in the guide as well but double-check your mileage limits to be sure that there's enough for your trip, if not, amend your arrangement and top up before you set off.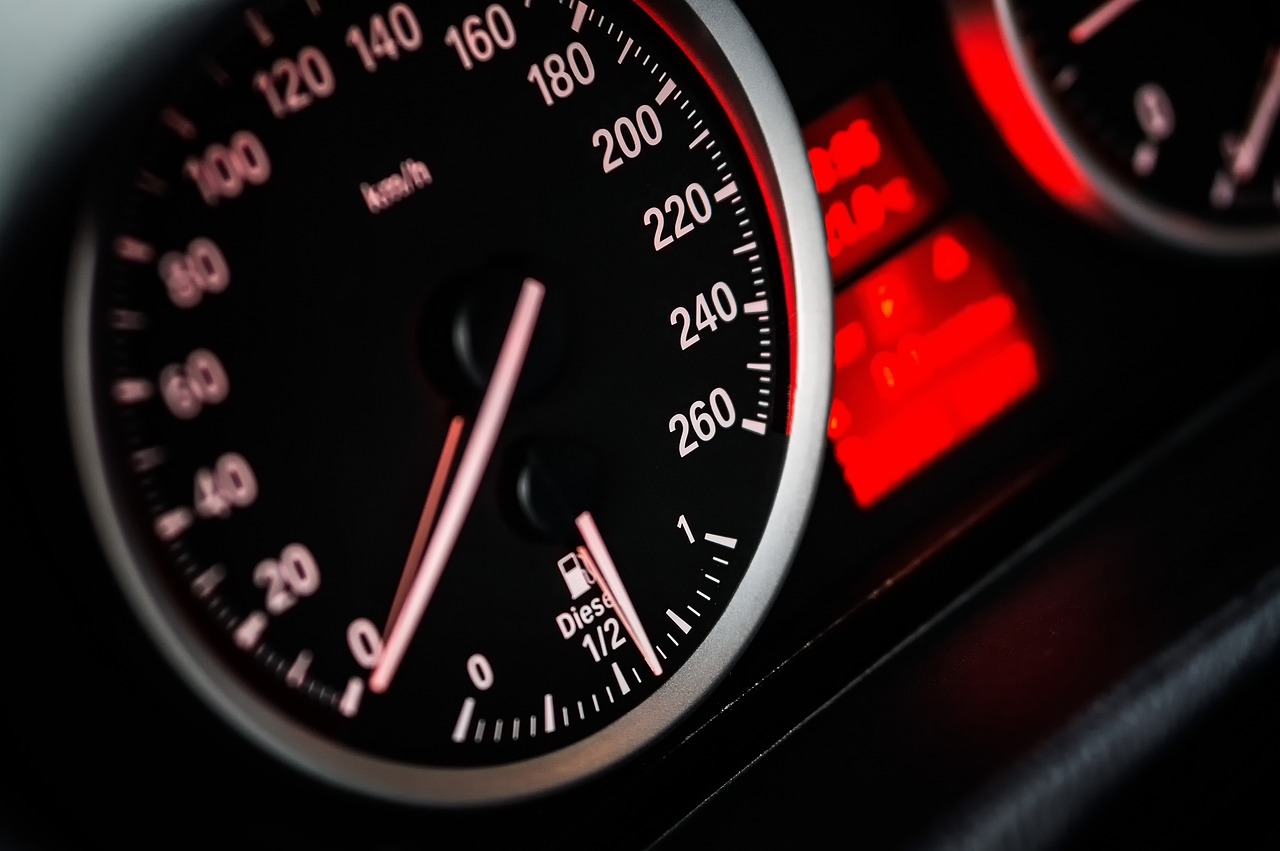 Familiarize yourself with the key controls
If any of the controls or switches don't appear to work or you aren't confident on how to use them, ask someone at the rental company for assistance instead of attempting to figure it out yourself. 
There could be a more serious problem with the car or you may misuse one of the controls and cause an accident on the road. With that in mind, it's well worth spending some extra time familiarizing yourself with the key controls first.
Save the emergency phone number for breakdowns or accidents 
While vacations are meant to be a stress-free experience, if you are renting a car it's best to be prepared for any emergencies or breakdowns. This is stressful enough in your own country, let alone when you're on vacation abroad, so ask the rental company in advance what you should do if there's an accident. 
It's also worth making sure multiple people in your vacation group have the emergency contact number to hand.
Map out your travel route 
Try to plan your route out in advance. Not only will this help you to estimate mileage and fuel costs, but it will also take a lot of the stress out of the travel for the designated driver or map reader. 
Luckily, technology comes in to support here and most rental cars will have a sat nav fitted. Having a route in mind and knowing where any toll roads are however, will prove to be very useful. 
Brush up on any country-specific road laws 
This research should be carried out before you travel but it's important you brush up on the local rules for drivers to help avoid landing any fines, or worse. For instance, you may need to carry items like a reflective jacket or a warning triangle in the car. 
To be safe, ask the rental firm to provide anything that's missing before you set off.
Make sure you have all of your important documents in a safe place
Be confident that you know where all of your important documents and belongings are.
As long as you know where your credit or debit card, passport, insurance policy documents, driving license and travel insurance is, you should be good to go. 
12 European driving laws all vacationers should be aware of
While sun cream and swimsuits are vacation essentials, if you plan on road tripping in Europe over the coming months your knowledge on new and existing driving laws is equally - if not more - important.
From expensive fines to prison time, it's enough to spoil what was a trip of a lifetime. To help, we've pulled together the driving laws and local rules you need to know about before traveling around Europe: 
International Driving Permits
In some cases, an International Driving Permit (IDP) may be needed. This permit is required to drive in 27 EU countries, as well as Iceland, Switzerland, Norway and Liechtenstein if you don't have a photocard driving license issued in the UK. 
If you're caught behind the wheel in the EU or EEA without the correct IDP, you may be fined, sent to court or even have your car confiscated.
Having a speed limiter fitted in a new vehicle
In July 2022, a new law was passed to crack down on speeding on European roads. Under this law, it's now compulsory for all new vehicles which are manufactured in the European Union to be fitted with a 'speed limiter'. The device warns drivers if they exceed the speed limit, with audible or vibrating warnings or the accelerator pedal gently pushing their foot back.
While this rule doesn't necessarily apply to Brits who are looking to rent a car in Europe, it is worth being aware of in case they are caught off guard by the speed limiter while driving, as this new feature isn't being enforced in the UK.
Driving a vehicle that is equipped for the climate
Always check whether any regulations are in place that require changes to be made to your vehicle in order to drive safely on the roads during more extreme weather periods. 
For example in Iceland, weather conditions can be challenging during the winter. For this reason, it's mandatory to use winter tires during the prescribed period (usually from November to April) in certain areas. Failure to comply can result in fines.
Driving on the 'right' side of the road
Remember most European countries drive on the right-hand side of the road. The exceptions here are the UK, Irish Republic, Cyprus and Malta. 
Driving on a different side of the road to what you are used to is a big adjustment to make and while mistakes do happen, it's not uncommon for Brits to pull off on the wrong side of the road. However, the penalty for doing so varies from fines to points on your license, and even imprisonment in more severe cases.
Carrying a high-vis jacket in your car
In France, all cars must now be kitted out with a warning triangle and have high-vis jackets for every passenger in case of an emergency. Check if your rental car has this before you drive off and if it doesn't, speak to the rental car company and request these items.
The French also expect drivers to carry a breathalyzer kit at all times.
Packing a first aid kit
Some European countries will also require you to have a first aid kit packed in your car in the event of accidents. The countries where first aid kits are compulsory include Austria, France and Germany. 
Again, if this hasn't been supplied by your rental car company or you haven't packed one in advance yourself, ask at the desk. 
Keeping spare glasses in the car
If you wear prescription glasses then it's important to keep a spare set with you in your rental car, otherwise it will land you in serious trouble - especially if you are road tripping in Spain or Switzerland.
Speeding
Speed limits vary across Europe, and British drivers sometimes fail to adjust to the specific limits of the country they are visiting. Penalties for speeding depend on the country and the severity of the offense, but they can include fines, license suspension and even imprisonment in more extreme cases.
For example, in Germany there are minimum speed limits. On a six lane road – the minimum speed for the fast lane is 110 kmh (68 mph), middle lane is 90 kmh (56 mph), and slow lane is 60 kmh (37 mph). If a car cannot maintain these speeds on flat ground, then they are not allowed on motorways in Germany. 
Some countries also have variable speed limits depending on the weather conditions. In France, the motorway speed limit is reduced from 80 mph to 68 mph when the road is wet.
Overtaking violations
One thing Brits often forget to look into are the rules for overtaking when driving abroad, as in the UK overtaking isn't strictly policed.
In contrast, overtaking rules and regulations are strictly enforced in Spain. Drivers must adhere to the designated passing zones and follow the specified road signs. Illegal overtaking can result in fines, license points, and, in some circumstances, license suspension.
Off-road driving
In some European countries, off-road driving is strictly prohibited. In Iceland, any drivers who are caught driving off-road can face fines, as well as potential environmental damage claims. 
For this reason, it's essential to respect the rules and stick to the authorized routes only.
Drink driving
While you are on vacation, relaxing and most likely enjoying yourself a bit more than usual, drinking over the limit for the country that you are visiting is something to bear in mind at all times.
Each European country has its own legal blood alcohol concentration (BAC) limit for driving. Look into the specific limit of the country you're visiting and refrain from drinking and driving to ensure you are complying with the local laws.
Headlight usage
Certain countries in Europe, such as Poland, Bulgaria and Iceland, require drivers to use headlights at all times, even during daylight hours and failure to do so can result in fines.
Remember, driving laws vary a lot between European countries, so it's important to research and familiarize yourself with the specific regulations of the country you plan to visit. Before your trip, keep updated with any changes and follow local traffic laws to make sure your driving experience abroad is a safe (and fun) experience.
Tips for calming your nerves when driving abroad 
Even if you have been driving for years, it's not unusual to get behind the wheel of your rental car and feel nervous at the thought of setting off. 
In fact Dr Rumina Taylor, psychologist & chief clinical officer at therapy platform HelloSelf, explains that experiencing these emotions are completely natural. 
She said: "Being worried about driving abroad is a normal response as it's a new experience requiring a higher cognitive load. When abroad we are likely to need to drive on the opposite side of the road at the same time as negotiating different speed limits, driving laws, and perhaps road signs in a new language.
"It's also common to be concerned about our abilities to drive differently. We may worry about causing harm to a new car that does not belong to us but that we are now responsible for. 
"We may also worry about causing injury to ourselves or others, or just fear getting in trouble by breaking less well-known driving laws. These worries can lead to feelings of anxiety and dread about driving abroad as well as people becoming frustrated with their passengers."
To help alleviate some of these anxious thoughts, we've teamed up with psychologist, Ieva Kubiliute and pulled together some top tips for calming your nerves when driving abroad:
Positive self-talk
Positive self-talk and affirmations can work wonders when it comes to boosting confidence and reducing driving anxiety. In situations where you start to panic, try to remind yourself that you are a capable driver and fully equipped to handle any challenges that come your way. 
It may also be helpful to communicate openly with any passengers when you are feeling nervous, so that they are aware and won't say anything in jest about your driving habits to spark off or add to an anxious thought.
Practice relaxation techniques
Relaxation techniques, such as deep breathing, can be helpful to calm anxiety. Practicing deep breathing exercises will increase the supply of oxygen to your brain and stimulate the parasympathetic nervous system which promotes a state of calmness. 
Next time you start to feel panicky behind the wheel, try to focus on your breathing; taking slow, deep breaths - for instance, holding your breath for seven seconds and exhaling for eight seconds, then repeat - and hopefully this will reduce your anxiety.
Take regular breaks
If you have a big trip planned, mile after mile of driving can be quite an overwhelming experience - especially if you are encountering problems like traffic or aggressive road users. For this reason it's important to know when to take a break from driving. If you know you are an anxious driver, it could even be worth plotting out safe driving breaks throughout your route. 
Instead of simply pulling over and sitting in your seat, it's a good idea to turn the ignition off and actually get outside of the car for some fresh air. Stretch your body, hydrate and take some deep breaths for a bit of a reset before hopping back inside the vehicle again. 
Play calming music
Before you set off on your trip abroad it's a nice idea to pull together a playlist full of your favorite mood-boosting songs to play for any anxiety-inducing situations. Music acts as a useful 'hook' for distracting any unhelpful or spiraling thoughts, so be sure to have that list of songs ready to go.
The essential checks to make before returning a rental car
While you're relaxing in the sun, the thought of planning your car rental return is likely to be the last thing on your mind. That said, being organized and making sure you double check what's expected of you is a must. 
In an ideal world, spend some time before you go on vacation to familiarize yourself with the return policy of your car rental company - giving yourself one less job to complete while you're enjoying some quality rest and relaxation time. If this isn't possible, allocate a little bit of time a few days before the end of your trip to confirm the actions you'll need to take in order to meet the return requirements and avoid any unwanted but potentially costly fines. 
While the requirements for returning your car will differ depending on the car rental company you use, here are a few key actions you'll likely need to take.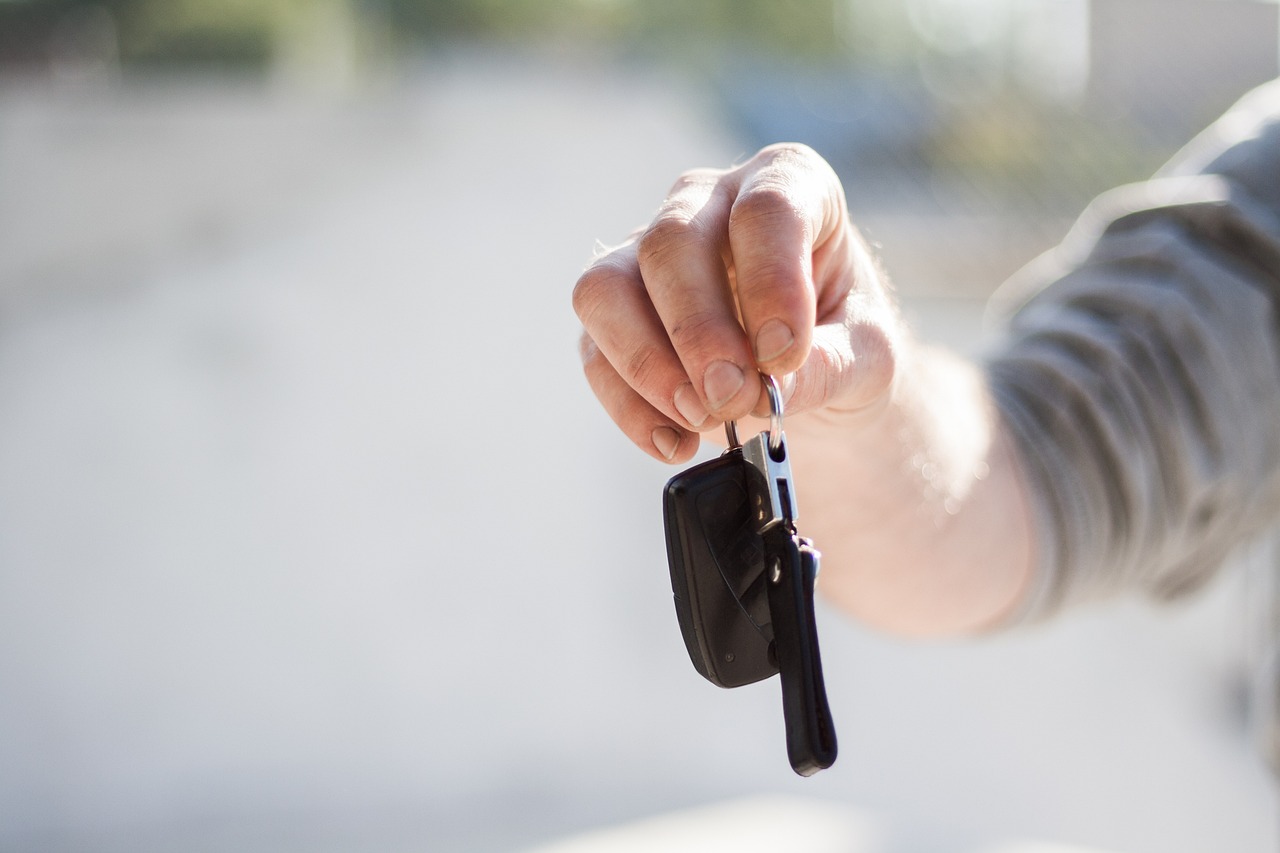 1) Double check the return location & time 
In most instances you'll be returning your car rental to the same place you picked it up from but it is always worth making sure on this. Generally speaking the car rental company should provide you with directions which detail exactly where you'll need to drop your car off. If they haven't then it's well worth contacting them to confirm these details. 
Equally as important is double checking what time you need to return your car by. Although some companies do provide you with a 'grace period', this can sometimes be as short as 29 minutes. Returning your car rental late can result in a hefty fine so it certainly pays to be on time with this. 
2) Refuel your car as required 
As outlined previously, there are a few different fuel options you can choose from when renting a car. Some will require you to return your car with a full tank whereas others won't. Failing to adhere to your chosen plan will result in you being charged for any fuel which is needed to top up the car as well as a penalty which could be as much as €50 or £43. 
Some firms will also fine you if you can't produce a receipt for fuel from a gas station so always keep hold of your final fuel receipt.
3) Photograph your car upon return 
As has been recommended when you pick-up your car, before handing over your car keys, remember to take photographs and a video of your vehicle to ensure there can't be any disputes around the condition of the car. 
This is important even if the car is in pristine condition as you could potentially be accused of damage that is caused by another driver. Having evidence to back up the fact you returned the car in the exact same condition you picked it up in will therefore prevent this from happening. 
If you're returning your rental out of working hours it is vital you take photos because damage could be sustained between you dropping your car off & the car company checking it over. Remember to take a photo of the exact location you've parked the car in to avoid any confusion too. 
4) Remove rubbish & check for valuables 
While many of us may have a tendency to leave coffee cups & crisp packets lying around in our own cars, you must ensure any rubbish that may be in your rental car has been removed before you return it. Although some car hire companies may be more lenient than others, many will apply a substantial cleaning charge if you return the car in a mess so it's not worth taking any chances. 
Equally as important is that you double check you haven't left any valuables within your car. There's nothing worse than arriving at the airport or worse, getting home, only to realize you've forgotten something. Common items which tend to get left in car rentals include sunglasses, jewelry & even wallets. 
We'd therefore recommend giving the inside of your car a good inspection the day before you return it. This should include checking spots which might not directly be in your eyeline such as the glove box, side compartments, underneath the seats & the boot. 
By doing this you can be sure you're heading home without leaving any of your valuables or possessions behind. 
Once you've returned home from your vacation we'd always recommend keeping an eye out for any hidden costs that could land you with an unexpected bill too. This could be anything from young driver charges, charges for crossing an international border, any extras like child seats or sat navs, through to cleaning costs and VAT.
Check your credit or debit card statement to ensure there are no unauthorized charges and if there are, contact the hire car company as soon as possible to discuss any queries directly with them.