Winter driving in Iceland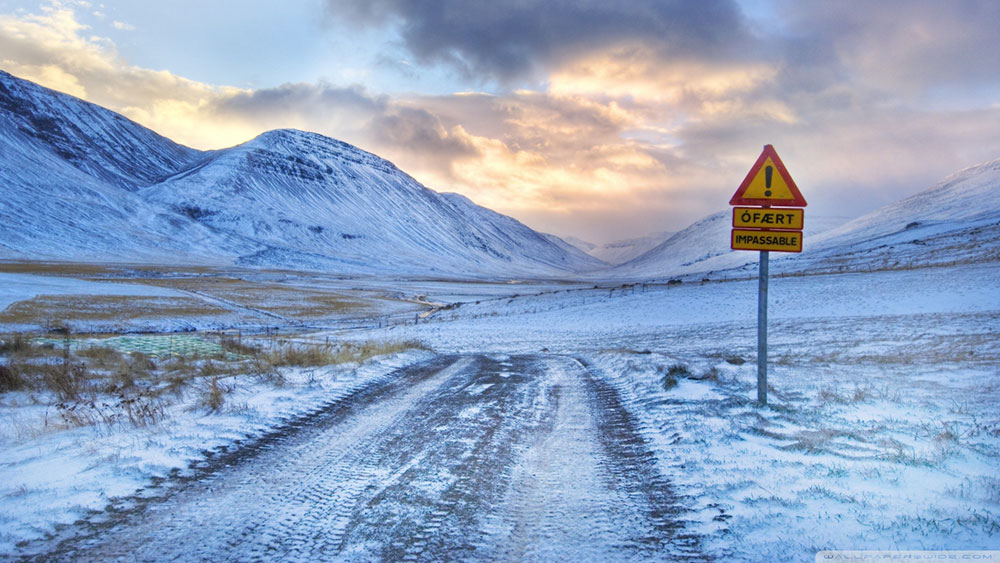 impassable road with sign in iceland during winter
Renting a car in wintertime is a great experience but you have to have few things in mind when driving Iceland.
The whether in Iceland is unpredictable and you never know what to expect when driving Iceland. But when does the winter start in Iceland? That is a question that is very hard to answer. You can expect snowstorms from mid September – May and it is recommended to have a 4X4 car if you are driving from mid September – May. The winter is usually milder in the south coast than in the north and the west fjords.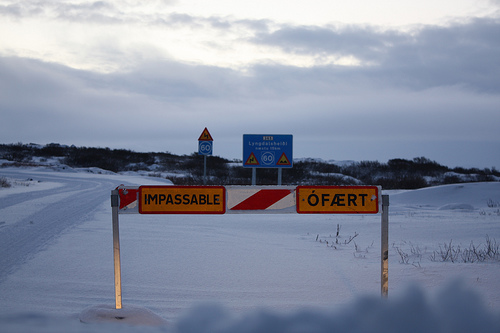 We recommend that tourists visit the Icelandic Road Administration website before heading off. There you can see a road map with information about the road condition. Here you can also see live webcams. You can also call +354-1777 for road condition. We also recommend that tourists visit the Icelandic met office and check the weather forecast before heading off. It is also a good rule to talk to local people about the road condition, they are always glad to help.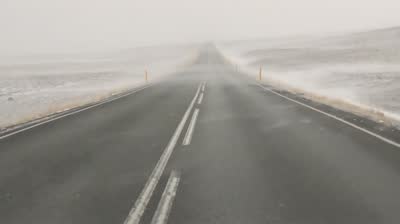 Other thing that tourists have to have in mind when driving in Iceland in the winter is that the day is very short, only few hours. Plan your trip with that in mind so you can see interesting places during the daylight. Also tourists have to watch out for reindeer in the east during the wintertime. They can run over the road and be dangerous to drivers.