How to drive in Iceland?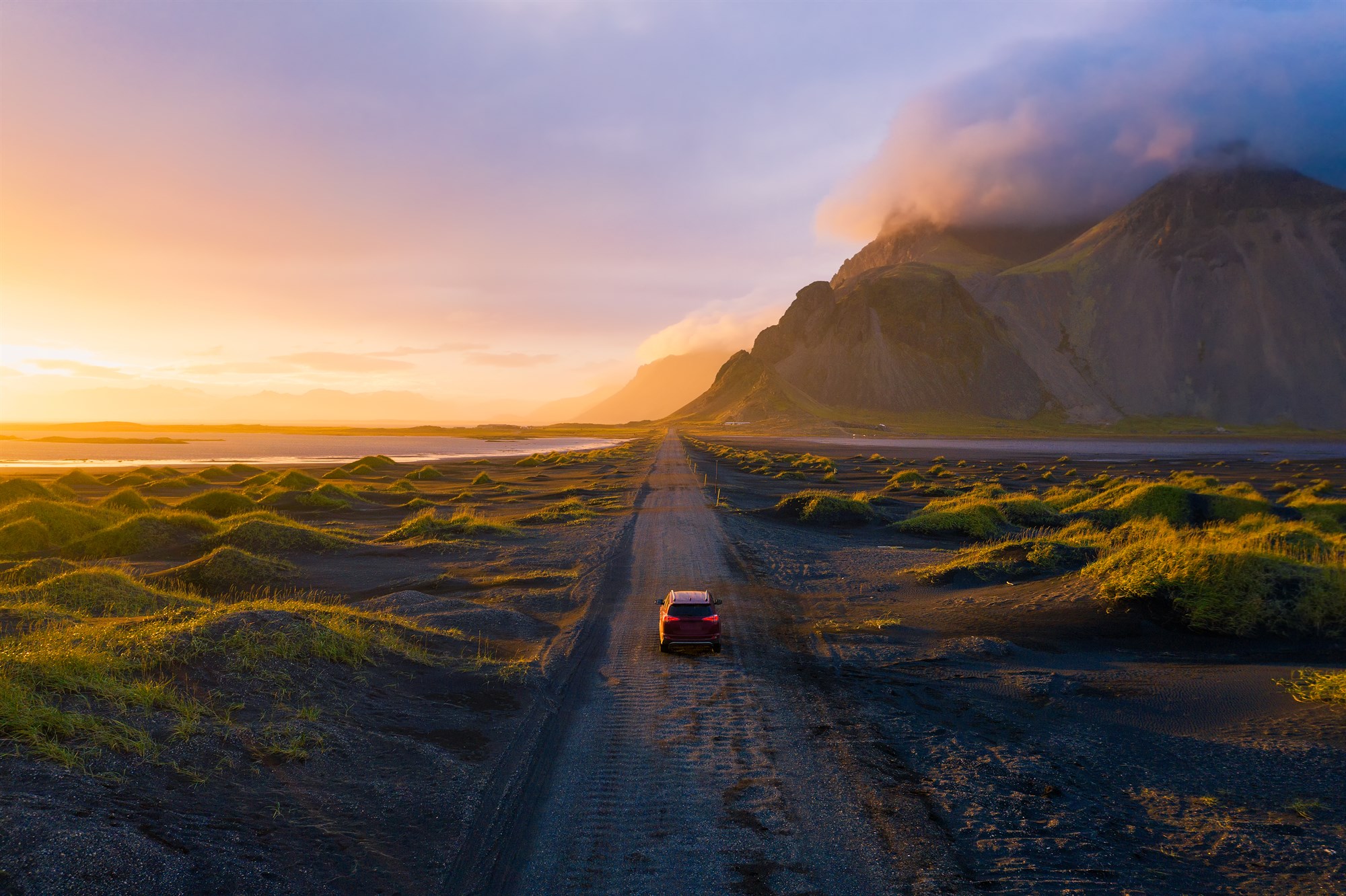 How to Drive in Iceland
As a country that's majestic throughout the year, Iceland is exceedingly popular amongst tourists from the U.S. If you're considering driving in Iceland, there's great news: it's a relatively small country, which means renting a car allows you to experience most of it.
Before driving in Iceland, however, you need to educate yourself on the nature of the roads. At Lotus Car Rental, we're here to make your exploration easier.
Driving in Iceland: Laws & Guidelines
Iceland is one of the few places in the world where you must keep car lights on no matter what time of day it is. Other rules to familiarize yourself with before driving in Iceland include: 
Speed limits vary between 20 to 30 mph (30 to 50 kph) on general roads and 55 mph (90 kph) on other roads.
You drive on the right-hand side of the road and overtake on the left
Everyone must wear seatbelts
Younger children and infants must use car seats
Driving after consuming any amount of alcohol is illegal
As you can see, the basic rules don't differ significantly to other countries. If you're feeling ready, you can start driving in Iceland with our car hire service. Click here to book a car rental from Lotus today. 
You should also make note of the following resources to update yourself on road conditions:
Remember to call 112 if you need emergency assistance
Finally, before driving in Iceland, bear in mind that you must be 16 to drive there, or 20 to rent a car. If you want to drive a minibus or 4x4, you must be 23.
Staying Safe While Driving Around Iceland
Few places on earth are like Iceland. But, with the country's beauty comes some challenging driving conditions. Making yourself aware of them will ensure driving around Iceland is simple.
Iceland features a primary ring road that stretches around the island. It's 832 miles long in total, and while most of it is stable, remoter areas remain unpaved. As such, while driving around Iceland you should look out for unsteady areas of ground.
If you want to explore the country's volcanos, this means exploring the F roads. Each F road surrounds the volcanos, but you need to remain aware of the following before using them:
Drive a 4x4 vehicle
Travel in pairs at least
Make sure the road is open
Watch out for the excess amounts of gravel on these roads
Be aware of sheep on the roads during the summertime; the driver is responsible to pay for the sheep they hit, as well as any damage to the vehicle. Also, look out for single-lane bridges in Iceland as you need to take extra care to see if someone is coming from the other side. 
Similarly, driving around Iceland during the winter becomes perilous if you don't have the right equipment. By renting a car at Lotus Car Rental, you can ensure you find the right vehicle with the appropriate equipment. 
Book Your Car Rental
Need more advice on driving around Iceland? Check out our FAQ page or give us a call at +354-787-4444.
 We'll help you find the perfect vehicle and make your journey complete. Book a car rental with Lotus Car Rental today.