What to do in Iceland
Before you pack your bags to visit the incredible beauty that is Iceland, it's helpful to create an itinerary that will enable you to see as much of the country as possible. Check out these noteworthy tourist attractions, museums, restaurants, bars and the top tips for travel on the dark shores of a bright island.
The Best Nature Tourist Attractions
Of all the beautiful landscapes to behold, make sure these make your list:
Blue Lagoon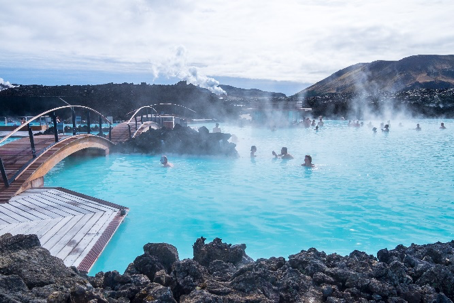 If you've ever seen deep blue waters with a smoky, billowing, mist wafting off it in spiraling clouds, it was probably a shot of the famous Blue Lagoon, Iceland's most famous attraction. The Blue Lagoon is an Iceland mainstay for the evening of Northern Lights if you're booking in the winter or a midnight sun in the summer. You'll be delighted by the warmth of the mineral-rich water and the visual beauty of the Aurora Borealis.
Mývatn Lake
To explore Mývatn Lake properly and appreciate its plethora of lakes, waterfalls, islets and beautiful hot springs, it will take more than a couple of days. Book a rental and enjoy Mývatn Lake on your schedule. Here, steaming geothermal caves, diverse forms of flora, natural reserves and mysterious craters dot the breathtaking landscape. Spend a few days camping to make the most of this beautiful setting.
Jökulsárlón (The Glacier Lagoon)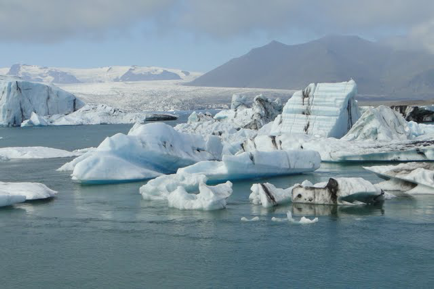 Nestled in the southeast of Iceland is the quiet Glacier Lagoon. About a 5 hour drive from Reykjavik, catch it during the sunset, and you'll be able to witness, firsthand, the beauty of nature's colors glinting off the ice chunks, peppering the water and dark beaches.
Gullfoss Waterfall
As you're driving your rental across the Southeast part of the country, take a stop at two separate areas to witness the incredible power of nature making its way from the Hvítá river dropping down into a deep canyon. Translated as 'Golden Falls,' the 'Gullfoss' breaks into two stages: one that runs 36 feet and the second stage which is almost 69 feet.
Látrabjarg
If you're a bird-watcher or a bird-lover, you'll love the view from the Látrabjarg bird-cliff in the Westfjords. At over a quarter of a mile high and 8.7 miles long, the Látrabjarg is a sheer drop and the perfect point to view and get close to famous Icelandic puffins. Puffin colonies dot these beautiful cliffs so plan to spend an afternoon — but wear a windbreaker!
The Best Museums in Iceland
Icelandic Phallological Museum
In none other than Iceland, you'll find the world's largest museum dedicated entirely to phallic specimens. The permanent collection includes various types of penile parts, including fifty-five specimens belonging to sixteen different kinds of whale and thirty-six samples belonging to seven different types of seal and walrus — to name only a few. Besides the main attraction, this unique museum also brings together 350 artistic and cultural artifacts.
The Saga Museum
Book a rental and make a day of donning Viking outfits at the "Saga Museum." This unique space was dedicated to bringing the history and mythology of the Icelandic civilization alive in an entirely new and interactive way. Visitors can be guided through the museum's exhibits using audio headphones and watch the depiction of Icelandic sagas and chronicles.
Whales of Iceland
Nature makes up a considerable part of Iceland's history and its present day. The 'Whales of Iceland' is an exhibit that features 23 life-size models of various whale species that are native to the country. Book a rental and drive over to touch and interact with these hand-painted models. Along with the museum's soothing whale sounds, underwater lighting, and a yellow beach-like floor, this is less of a museum and more of an experience!
The National Museum of Iceland
When you first drive up to The National Museum of Iceland, the cylindrical, self-contained structure looks like an unmarked observatory. However, walk past this entrance, and an entire oblong building unfolds with interiors of bright lights, warm wood, clean and spacious design and - best of all - gorgeous exhibits depicting the evolution of Iceland's culture with unparalleled attention to detail. From the Settlement Era in the 13th century to the more modern exhibits starting from the 1600s, this is a small country with a long history waiting to be discovered.
The Best Restaurants for Local Cuisine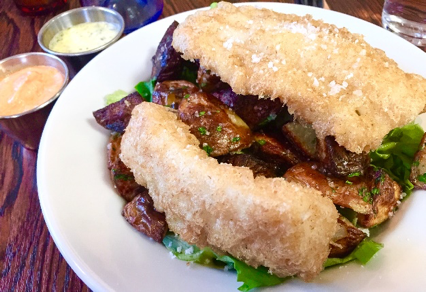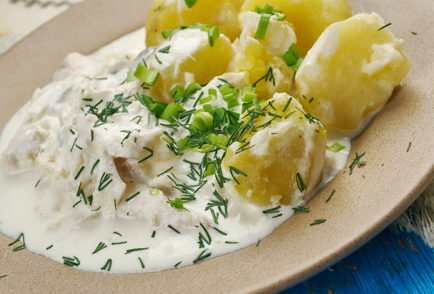 The Grill Market (Grillmarkaðurinn)
The Grill Market is exactly what it sounds like: a restaurant with a relaxed and casual ambiance, dedicated to bringing together diners and farmers. Enjoy incredible grilled meats and produce including honey, cheese, skyr, beef, mutton or quail.
The Fish Market (Fiskmarkaðurinn)
Iceland loves its seafood, and there's no fresher place to grab some than at the Fish Market. Here, the catches are literally "fresh off the boat." Enjoy an evening of a lavish, 9-course tasting menu of only the freshest oysters, smoked puffin, minke whale and more.
Dill Restaurant
As the only restaurant in Iceland that can boast a Michelin star, the Dill Restaurant is understandably booked out. Dishes feature Nordic ingredients and dishes like "bixe mad", meatballs, lamb shanks and "plokkfiskur", served in clay pots.
Apotek Restaurant
Bright and buzzing with an ambiance that highlights the classic and the modern, the Apotek Restaurant features delicious samplings of Icelandic cuisine.
Kol Restaurant
Come to Kol Restaurant when you're looking for a relaxing and laid-back atmosphere, coupled with classic Icelandic comfort food like lobster, cod, and color lax as well as craft cocktails.
Iceland's Best Bars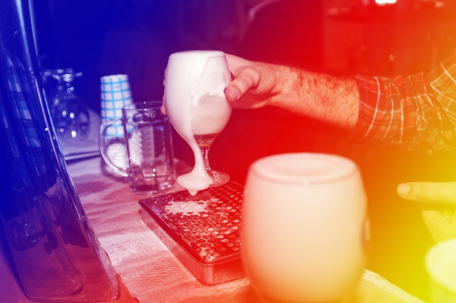 Lebowski Bar
If you're looking for a classic "watering hole" style pub in Iceland, the Lebowski Bar is it.
B5
Come for a drink and stay for the dancing — the B5 is a fabulous nightclub and bar. If you're craving a bite with your drinks, try the Hamborgara Bullan, Iceland's best hamburger.
Prikið
The Prikið is the oldest coffeehouse in Reykjavík. With its warm, old-fashioned wooden floors and cozy bar, along with its famous eats, it's difficult not to stop in.
Kaldi
Make sure to drive up with your Lotus rental and stop by the brewery at Kaldi, which is a pub that serves their homegrown brews with food and a warm ambiance.
American Bar
The American Bar is an Icelander's take on the cultural meaning of American entertainment. A Yankee sports bar that is always buzzing, it's worth a visit for more than just the drinks.
Tips for a Positive Traveling Experience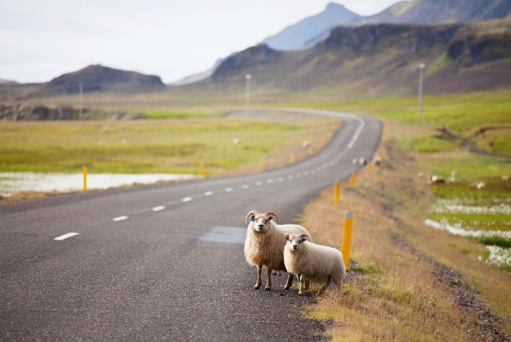 Respect the Landscape
So much of the beauty of Iceland is wrapped up in her natural wonders. But, while you're here, you'll want to make sure to take every precaution to protect yourself against weather warnings and stay away from the edges of cliffs.
Travel Sustainably
The people of Iceland relish their natural settings and plan to keep it, preserving it lovingly and carefully, for generations to come. As you travel, respect their culture and landscape by using reusable water bottles and minimize all food trash.
Stay on the Roads
While your Lotus car rental is the perfect way to zip around all the natural wonders of this country, you need to keep to the roads. Not only are off-road journeys dangerous, but off-roading is illegal in Iceland.
Shower with Soap
To further preserve the environment, make sure to take a shower with soap before plunging into any bodies of water during your trip.
Book a Car Rental with Lotus
Booking a car rental with Lotus is the best way to experience the beauty of Iceland, firsthand. Rentals allow visitors and lovers of this land a chance to slow down, really stop and smell the unique flora, view the incredible glaciers, volcanoes, waterfalls, geysers, black sand beaches, puffins and more! Make your trip count with Lotus Car Rental!